Anchors remind me of 'The Popeye'. While anchor tattoo is quite popular with girls, even men can have this tattoo with some creative art that would make it more manly. For instance, you can show simply an artistic anchor or an octopus grabbing the anchor. The design is much smaller and can be easily hidden.
Infinity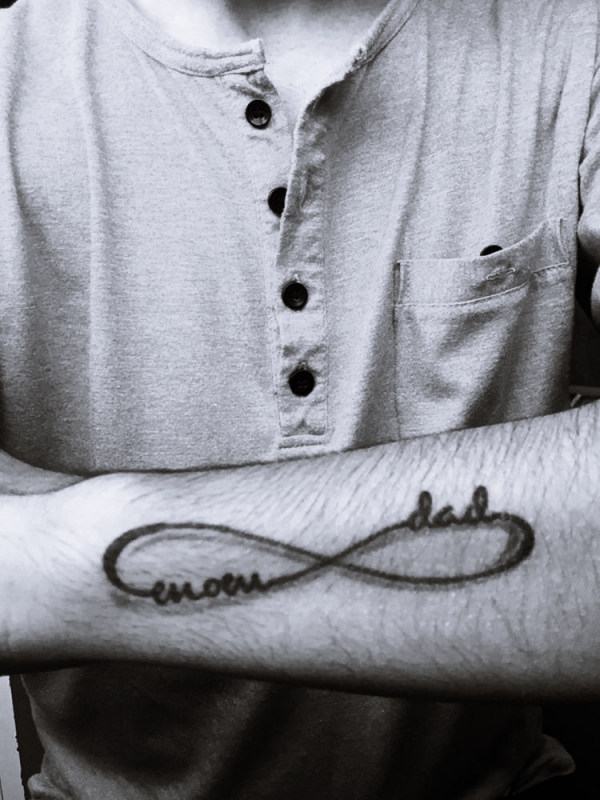 For those men who don't like getting hearts inked on their body but still want to show some love to your babe, get the hearts with an infinity sign that will make it look more macho rather than girly. If you think simply getting an anchor is a bit girlish too, then have it drawn with the infinity. It won't look girlish anymore and you can also get some small quotes with it.
Flying Paper Plane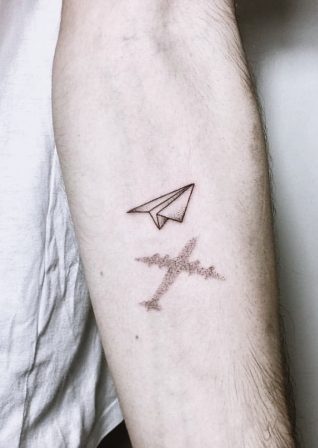 We all have made a paper plane and flown them when we were kids. Get a tattoo of the flying paper plane just to have some glimpses of those good old days. It can also be a good idea for the men who are travelers. They can have a flying paper plane inked around the globe.
Small Quotes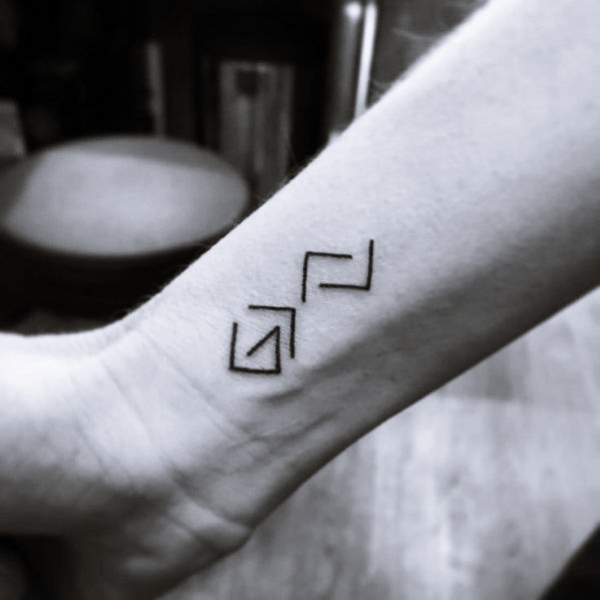 If you are a person who is fond of reading quotes, then don't think much and get them tattooed on your skin. Because yeah, a small quote written in some creative font too makes one very good design for the tattoo. You can also try for quotes in other languages such as "C'est la vie", which means, "that's life," in French or "Carpe diem" that means "seize the day," or try "Carte blanche" which means "complete freedom to do as one wishes."
OM Symbol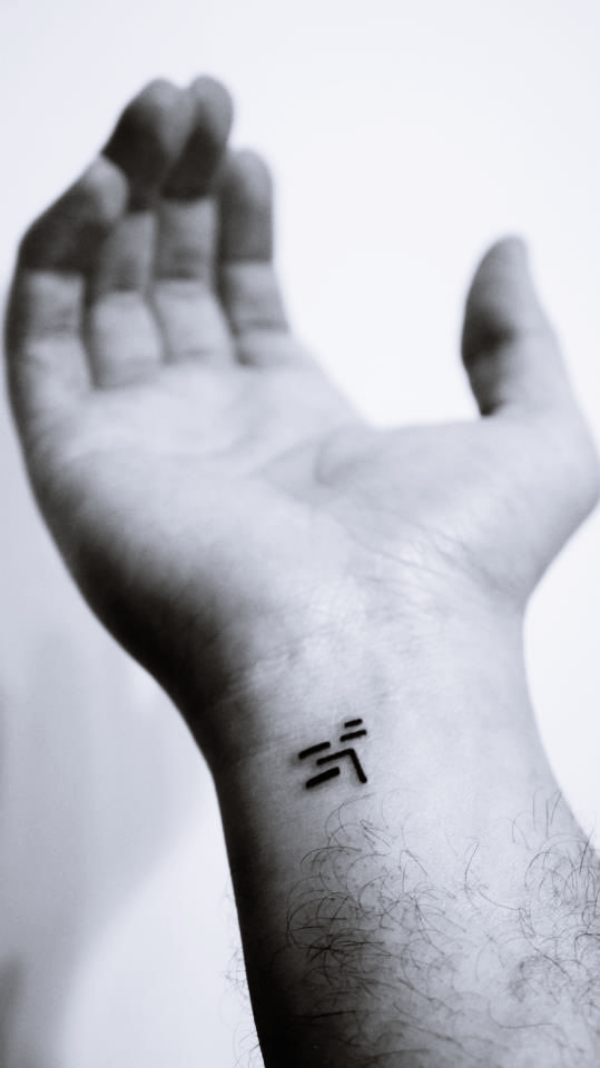 While in India, this symbol is confined to Hindu religions and many devotees get it inked, the symbol has become quite famous in other countries too. It looks actually very good and also resembles a sign of divinity.
Paw Prints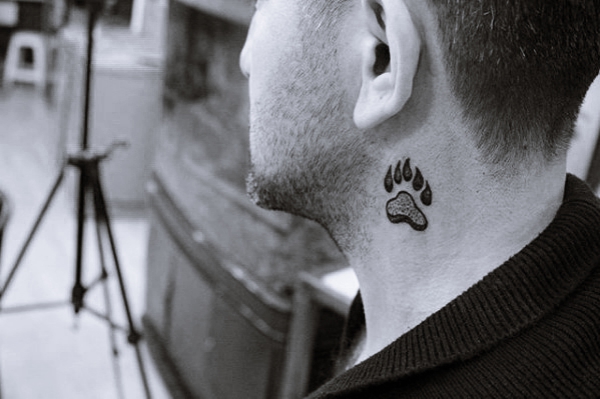 Paw prints have become a lot famous these days. You can get one or two in very small space. They look cute and you can get them anywhere. If you are feeling getting a bit wild then add some claws to it.
Viking Symbol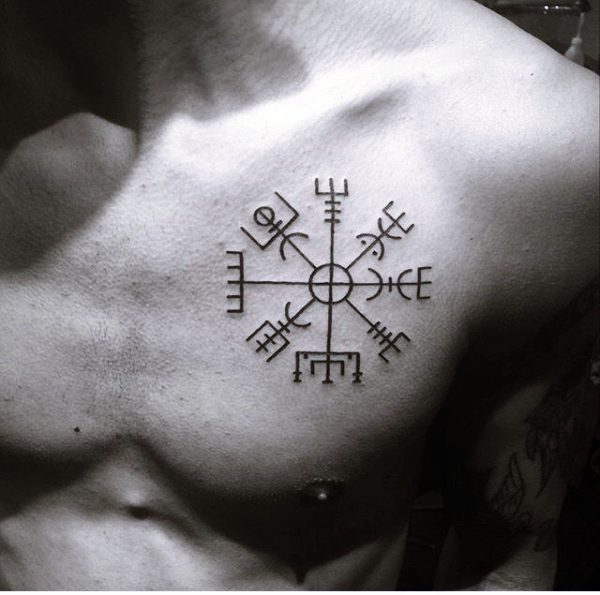 The 'inguz' which is also known as Viking symbol, actually means 'where there is a will, there is a way,' It is a great idea to get a symbol inked on your skin that means something pretty inspiring. You can also get some Chinese symbols that mean honor, tranquillity, grace, and love.
Music Notes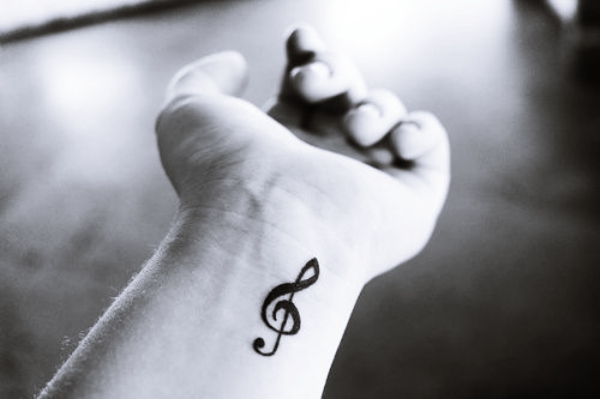 Music lovers, this is the best tattoo design to show your craziness for love. Have a music note inked upon your skin with some bird or a heartbeat. The notes already look artistic and with some more creativity added to it will simply enhance its worth.
Small Tree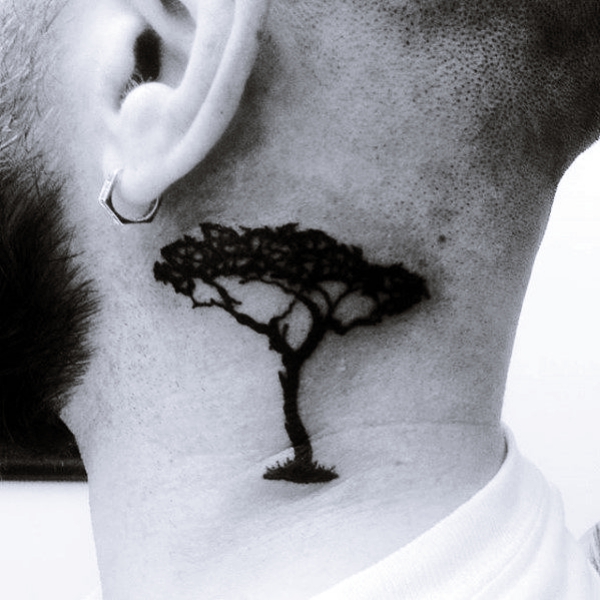 If you are a nature lover, you can get some really exquisite trees inked on your skin. There are many different types of designs for trees. Pick one that you like the most and ask the artist to have it done.
Dandelion Flowers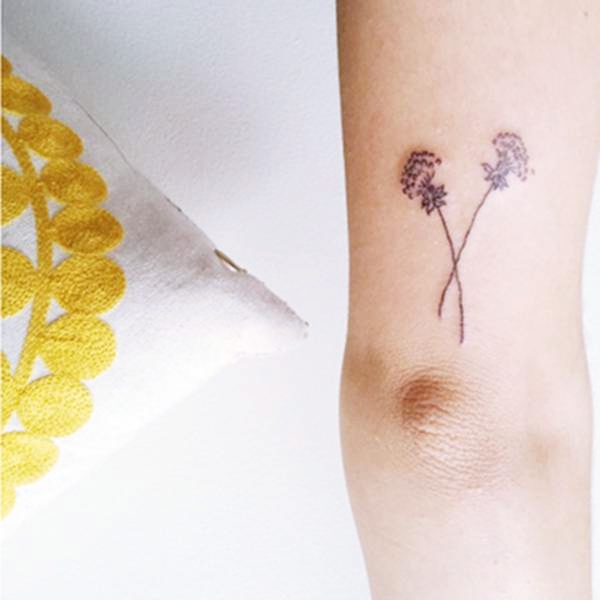 I personally like the design of dandelion flowers and then some flowers flying away in the sky and then they look like few small birds far away from the flower. It looks really amazing and the birds will represent the symbol of 'freedom.' Try that or you can show some musical notes coming out of the flower.
Roman Numerals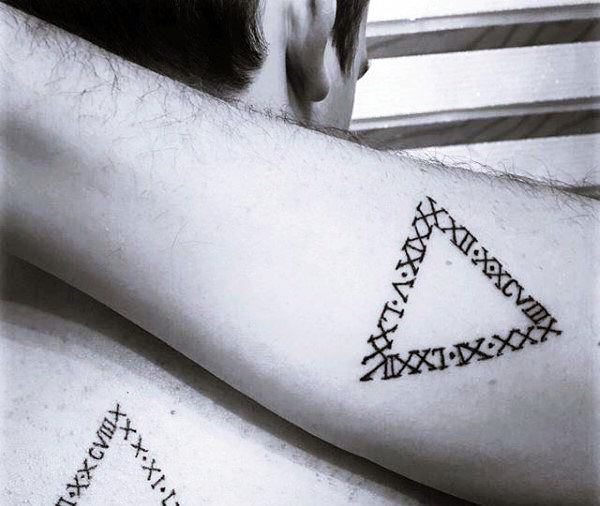 Women often complain that men forget the dates of special occasions such as birthdays, anniversaries or any such important day. So men, impress your ladies with some date inked on your body in roman. You will get a cool tattoo and you wouldn't even forget some important day. It's a total win-win!
Cat Silhouettes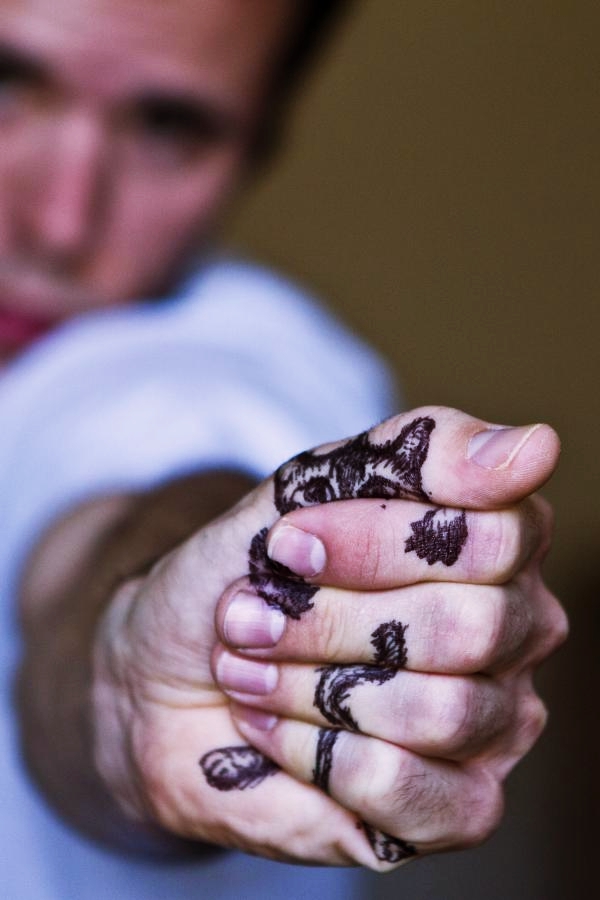 For men who love their cats, get the cat's silhouette tattooed. The silhouette will not look girlish and will make some really great design for your tattoo. Or you can opt a tribal wolf symbol to show your love for wild creatures. There are many such cool designs of wild animals that will tempt you to get inked on your skin.