Tattoos are the latest craze amongst the youth. People are often found getting them tattooed with creative ideas and designs. It has gain so much popularity that many have came up with tattoo parlors or tattoo studios. Men and women get themselves inked in various areas such as hands, neck, feet, ankles, wrist, or any other visible body part. In such a scenario, forearm tattoos have gained prominence amongst the male gender, especially those inclined towards body and muscle building. In fact getting a Unique and Strong Forearm Tattoos For Men is itself a daring act if, of course, you are in a conservative society.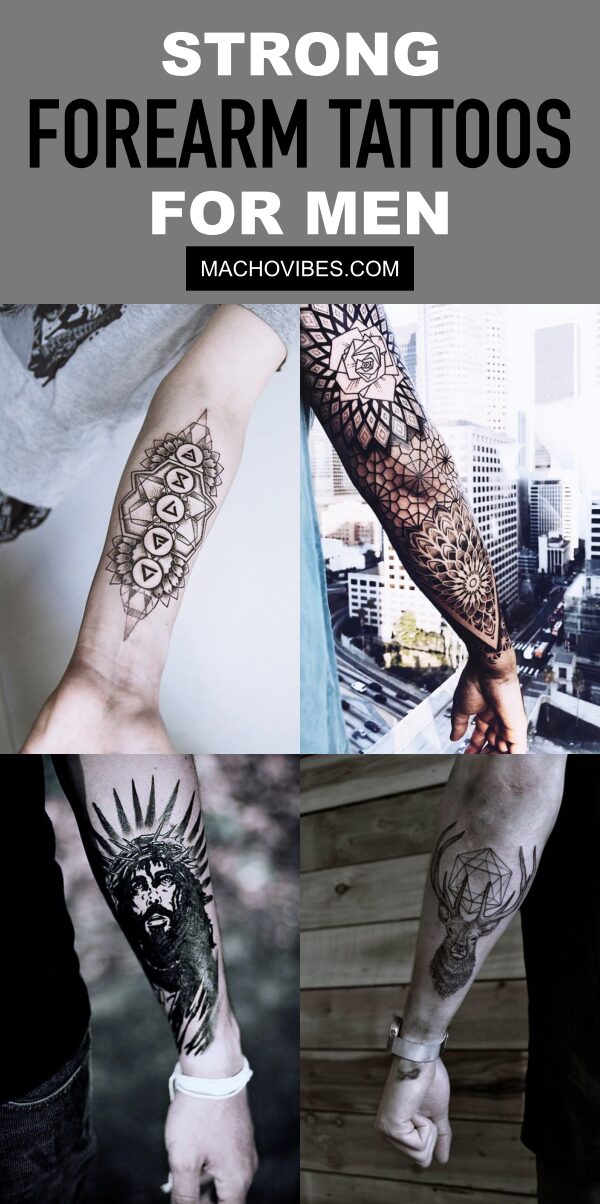 Apart from being a craze and a trend, that seems to stay for long, tattoos are a great way to depict untold stories, dream and lot of other such things. So, if you are among those who have been urging to get yourself inked, firstly, consider your forearm, because it looks quite appealing. Next, if you are wondering what to get as a tattoo design, then you will have some amazing ideas, in the next 10 minutes by reading further.
Unique And Strong Forearm Tattoos For Men
The Traveler Tattoo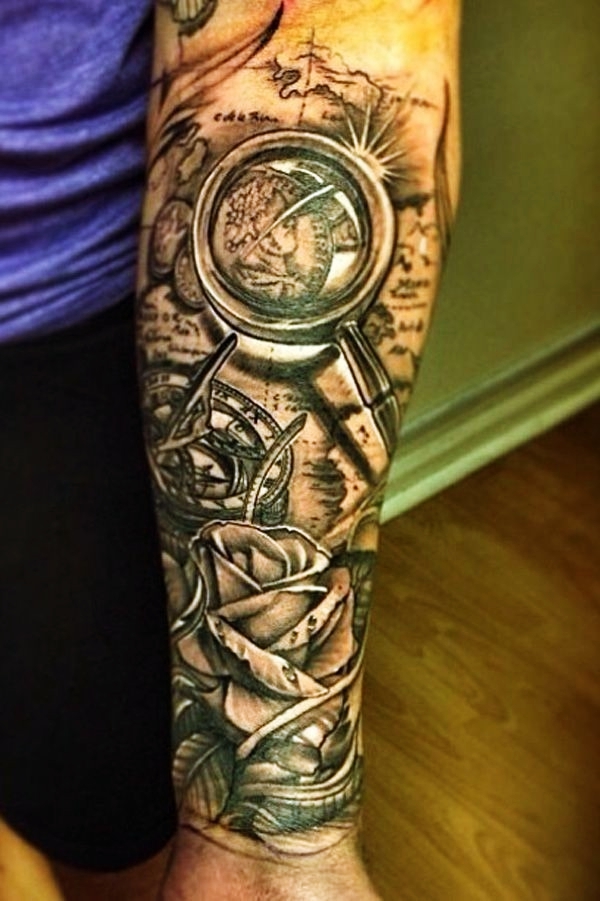 For the ones who love to travel and explore, this tattoo has got very minute and intricate details. For the wanderlust in you, a simple yet delicate form of art. That shows the world the person you are, the traveler you have been and always be.
Time & Pyramid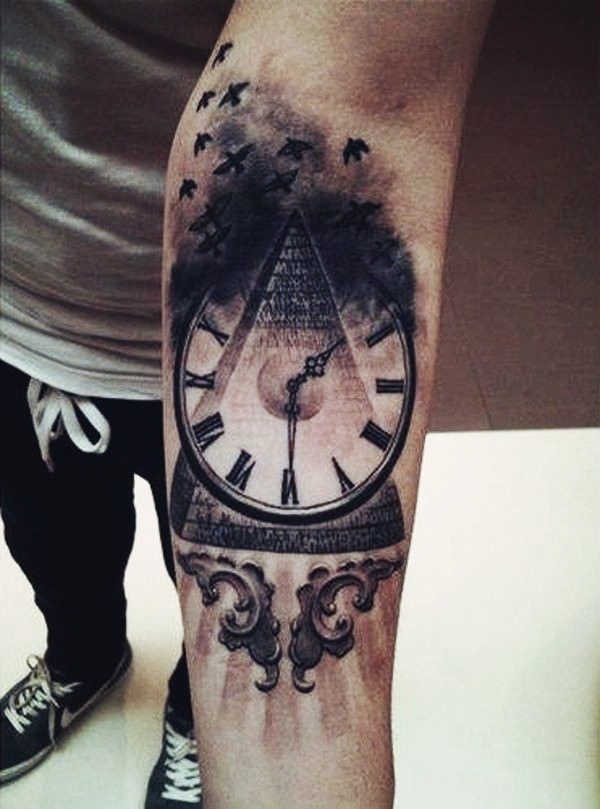 Another creative art, this tattoo showcases a ticking watch with the faded impression of a pyramid. The meaning of this is hard to decipher, however, if we just go by the finish of it, it is the one to try.
The Owl & The Sugar Skull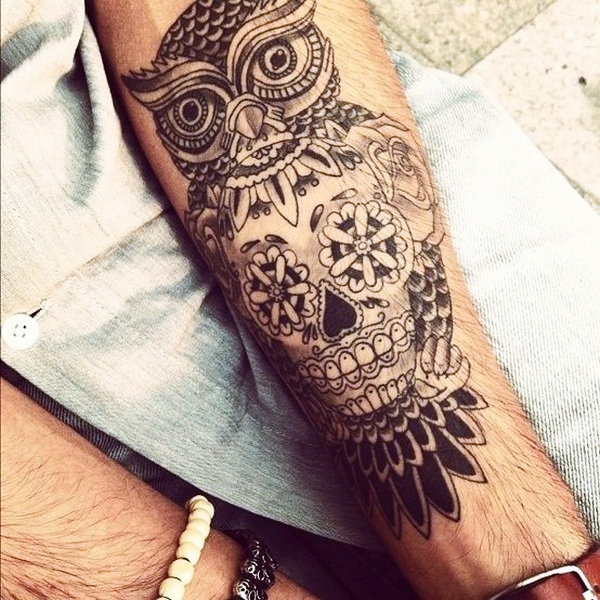 A tattoo made up more of black and grey, it depicts the face of the owl and a skull with some artistic touch.
The Ornamental Tattoo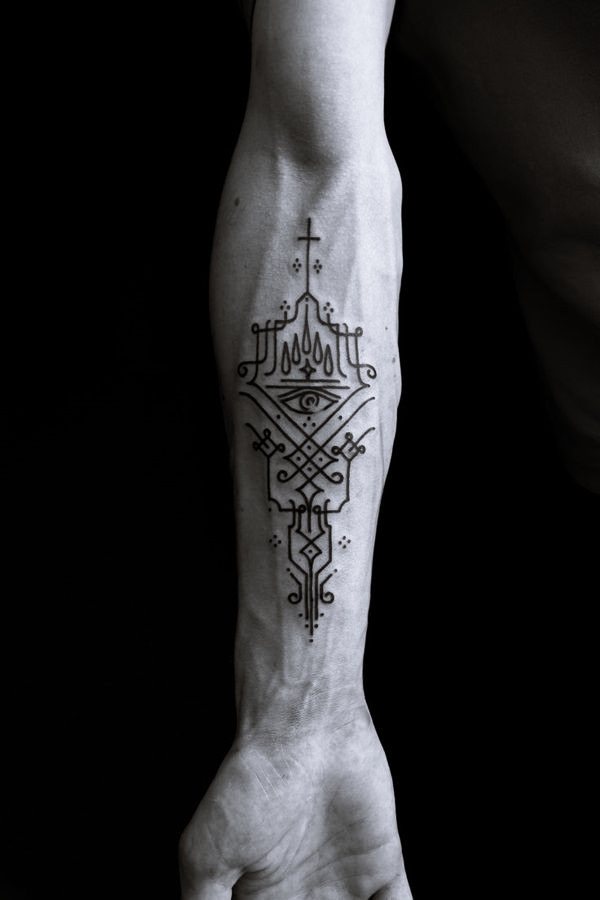 It depicts more of certain small arts compiled in an artistic nature.
The Tribal Tattoo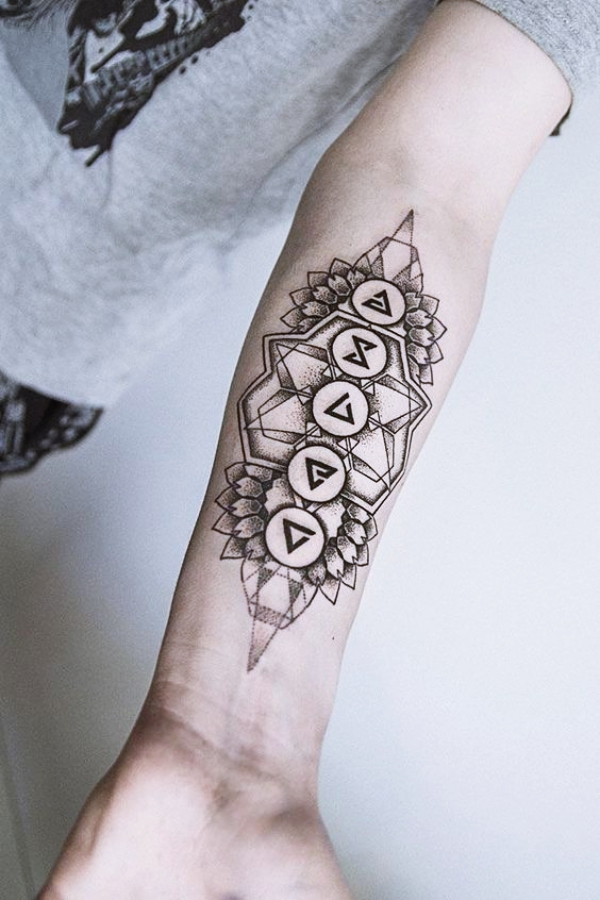 What can be sexier than a guy with a tribal forearm tattoo? Many people opt for it now. They look masculine and sexy. A tribal styled tattoo is most opt for these days. People are opting for tribal dragon in their fore-arm or simply an abstract piece of tribal art. It carries a masculinity of its own.
The Forest Cut Styled Tattoo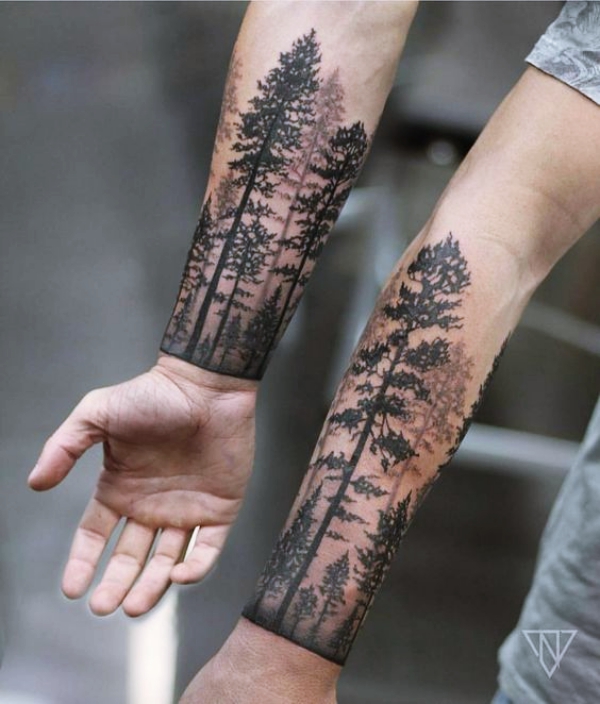 If you are someone who love the woods and its calmness, this one is for you. It depicts the woods and the nature in an inked form indeed. There are certain sect of people who loves to wander into the dense green array of forests. A portion of the dense 'grey' trees looks elegant on the fore-arm indeed.
The Mandala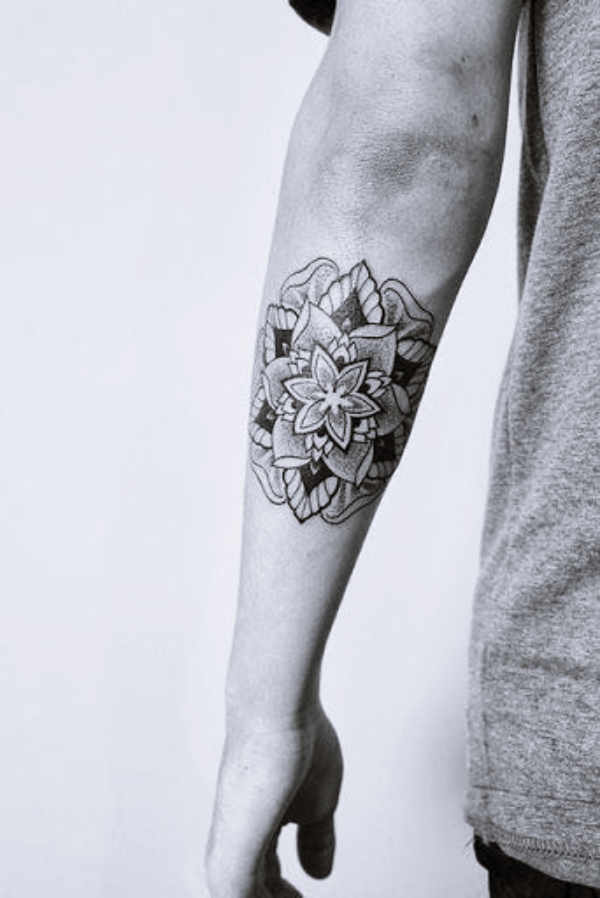 This one has got a lot many tiny details to go for. This is intricate and complex, yet interesting. It can give your fore arm that manly and artistic appearance.
Runes Scriptures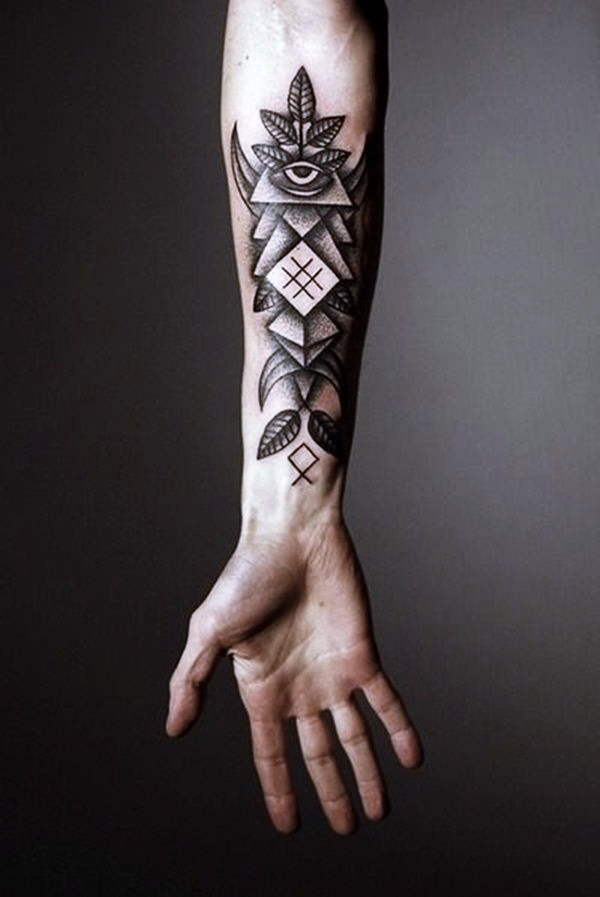 Another piece of artistic creation on your hands are the runes. Go for it, to make the heads turn. Runes are basically a set of alphabets which was used to write Germanic languages before the adoptation of Latin language. This one makes for great fore-arm tattoo.
The Wings And Feather Tattoo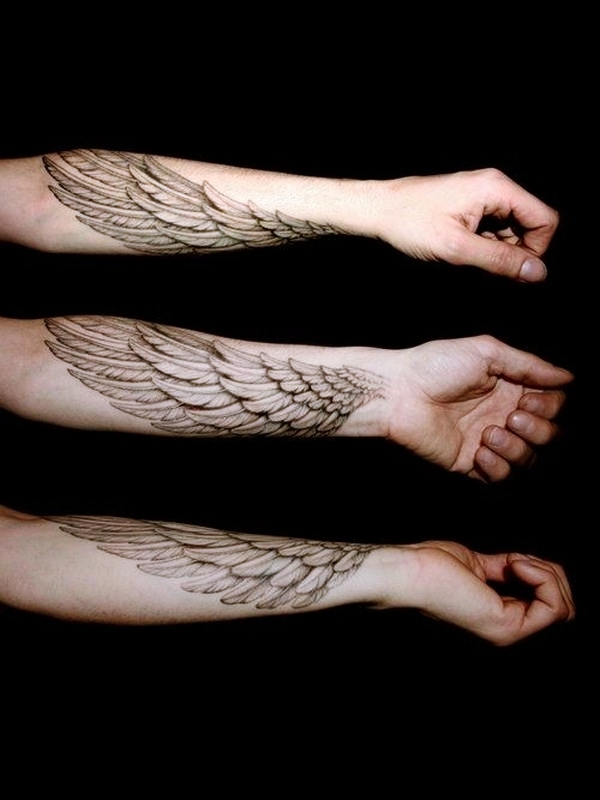 Feather tattoos are one which is most common in the list, but something, you can never get bored of. You can get it done on a smaller fragment of your fore-arm or covering the entire length. All upto you! A popular one in the list are the wings. It can be commonly seen yet you can never get bored of it.
Some Inspirations And Quotes Ones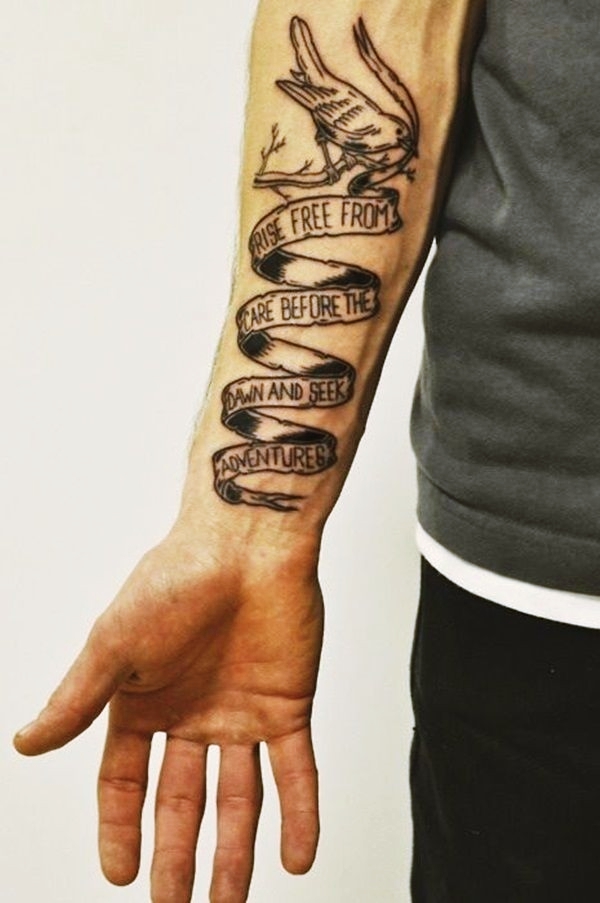 An inspirational quote on the inner forearm is classy and trendy. To add an edge to it you can add a bird silhouette. If you have got that favorite quote you want with yourself for lifetime, get it inked. There are several designs to get your favorite quoted tattoo
World Map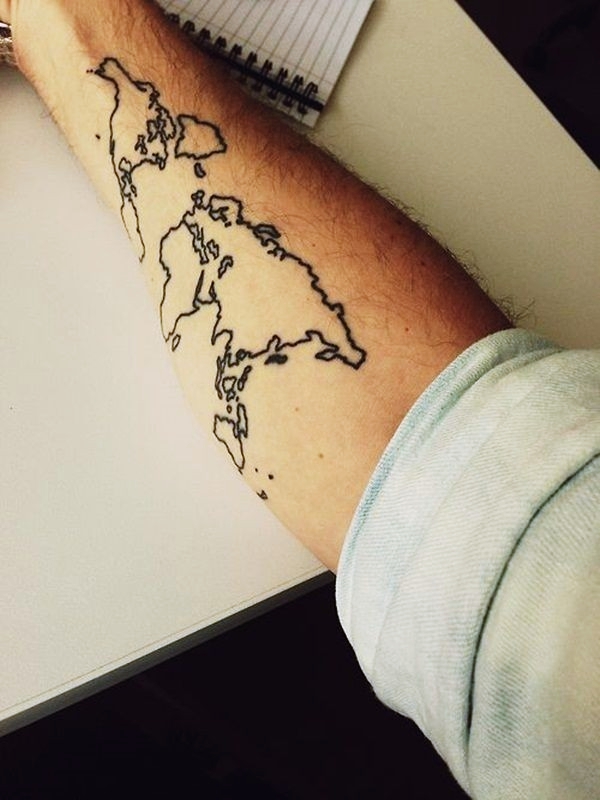 Simple yet beautiful. You can always get that world map inked on your arm. A one again for those who love traveling.
Forearm Portrait Tattoo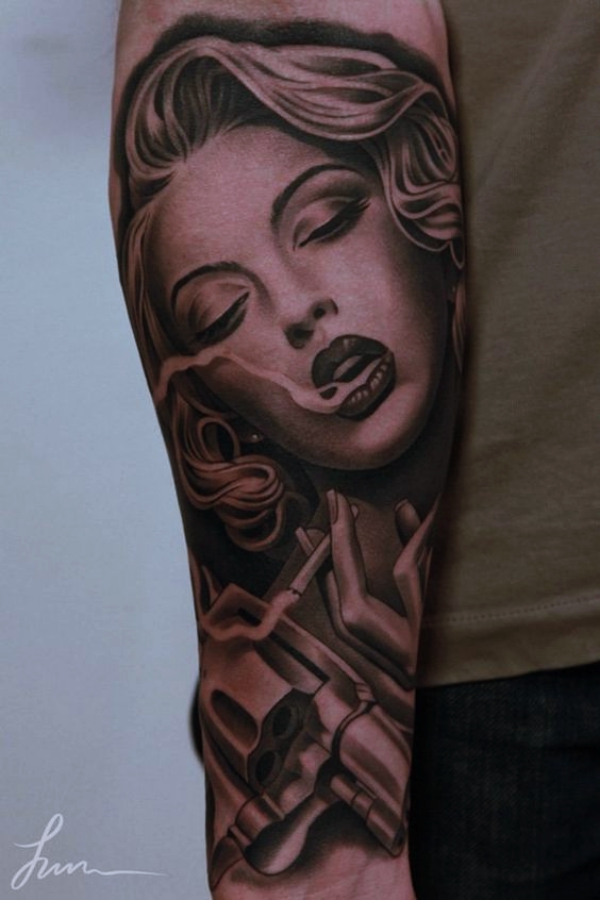 If you are the one who is fond of portraits, you can always try to get a portrait tattoo on your forearm. It is stylish and trendy indeed. Some like woods, some prefer traveling while there is a sect that prefers portrait. Portraits depicts an emotion and a story just by the look. What is the emotion that defines you? Get inked!
The Abstract Tattoo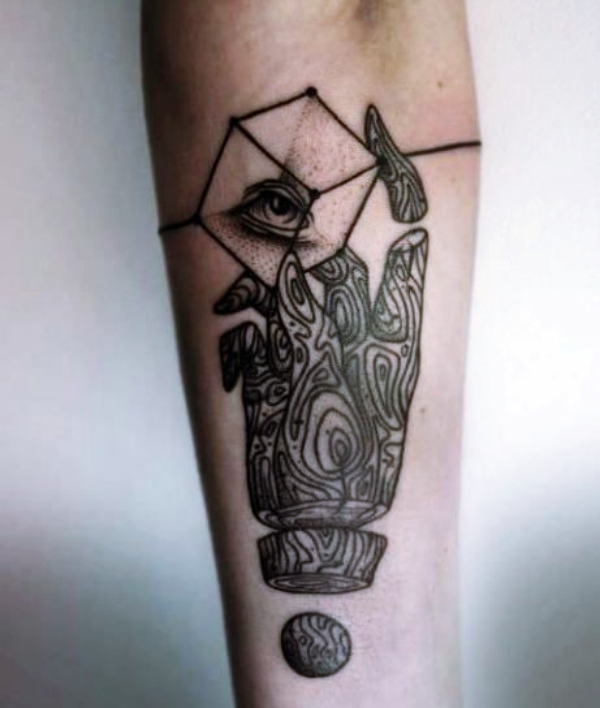 Abstracts in any form is worth drooling over. Be it in the canvas or your forearm, it will surely not disappoint you.
The Ship Wreck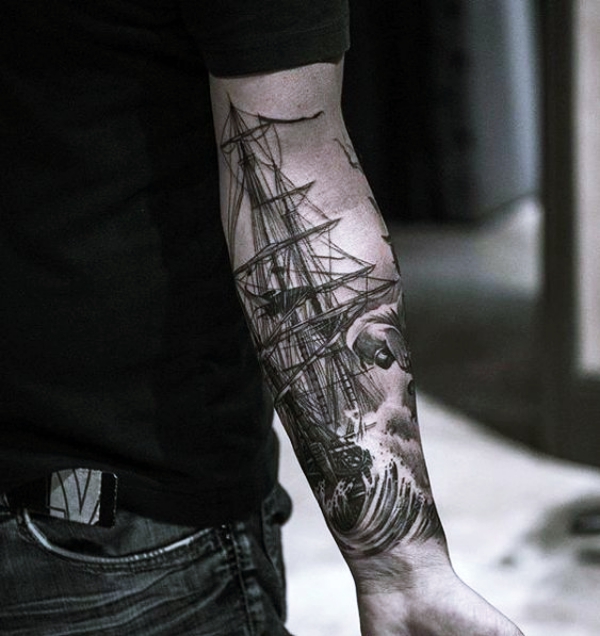 Another popular in the list is this ship wreck tattoo. Artistic in nature and stylish, infact.
Watch And Illuminati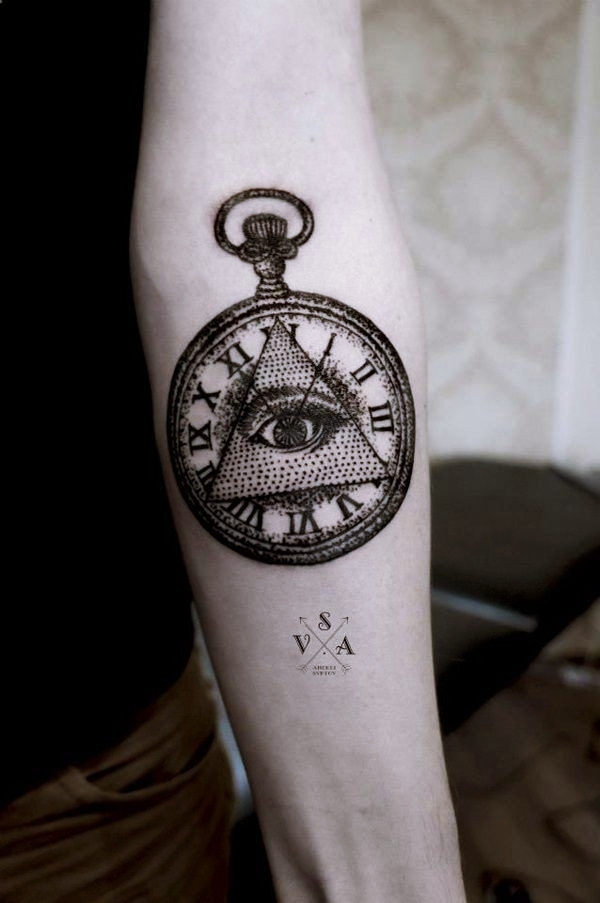 Complex and complicated, we did not go into the details to look for its explanation. it qualifies to be on the list just because of its intricacy and impact. Try this one if you are a fan of mystery and fun.
The Stag Tattoo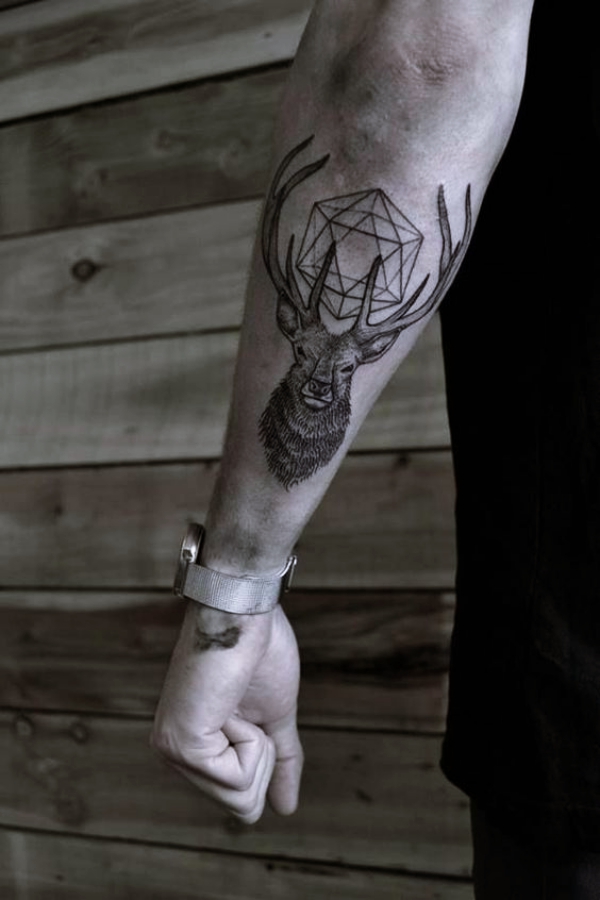 The stag tattoo is considered to be a symbol of masculinity for men. Why? Well, let's not get into that.
The Vintage Skull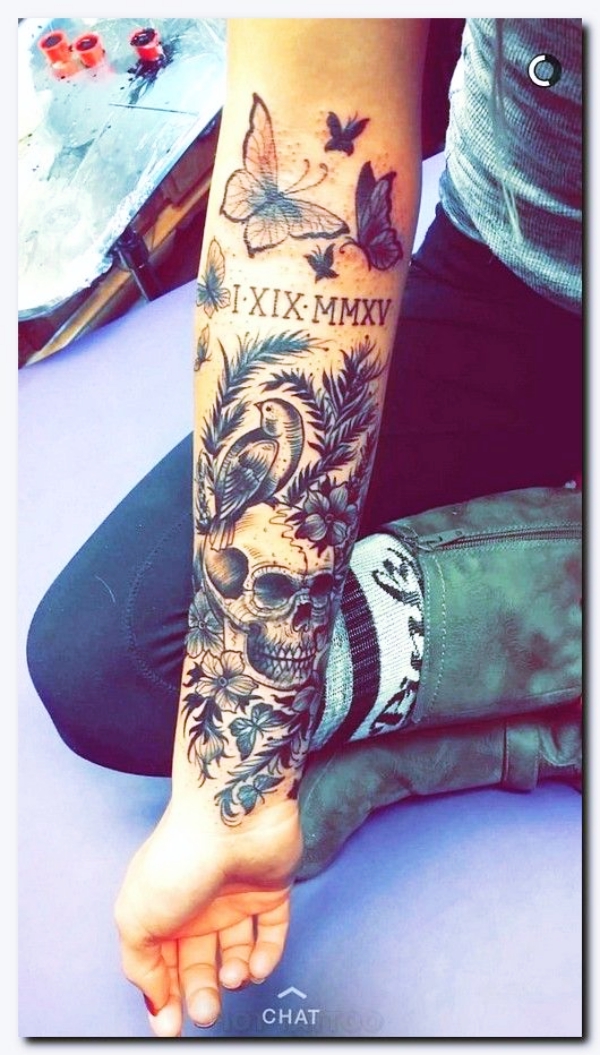 Skull tattoos have been very common. While giving that skull the vintage look is one of its kind. It indeed is exceptionally good. Try it on
The 3D Tattoos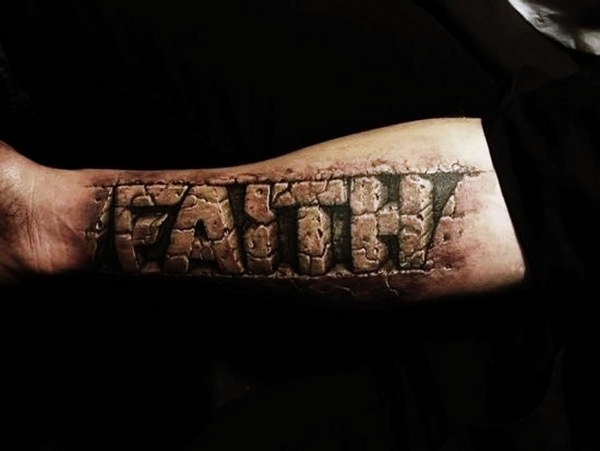 The most complicated ones but in fact the most in demand. Difficult to get them perfectly right, you always need an expert tattoo artist if you want to get something like this, but once you get it done, it will make sure that you get the much needed attention that you deserve.
The Scripts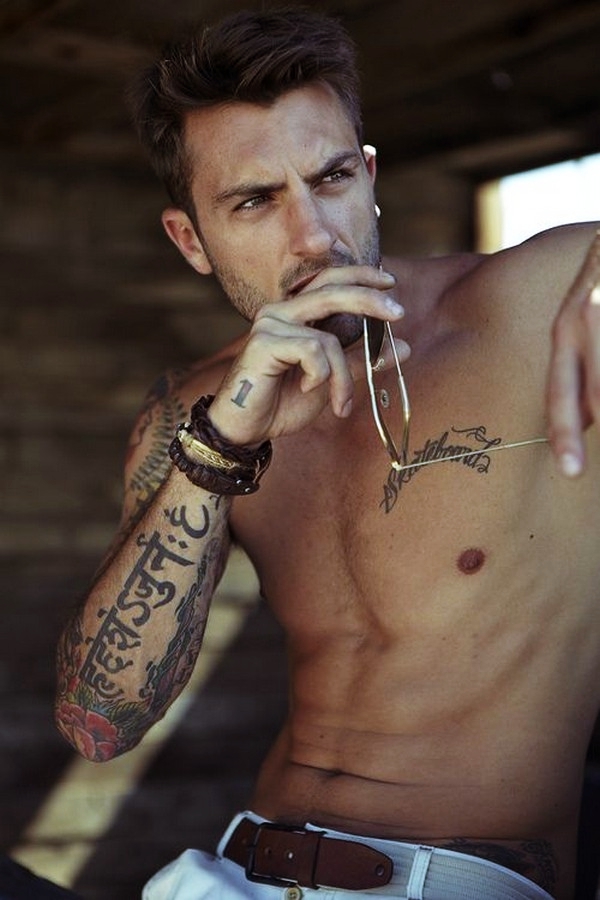 Sanskrit or any other regional language makes up for great tattoos and have gain much popularity in recent times.
Celtic Knot Tattoo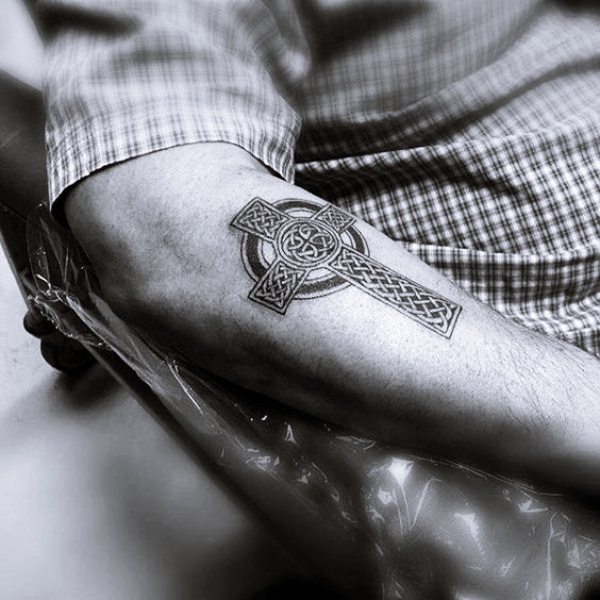 Also called Icovellavna, is an insular art where in different types of knots are stylized in various shapes and decorations. It has been found to be a current favorite among the Adam's gender.
The White Roses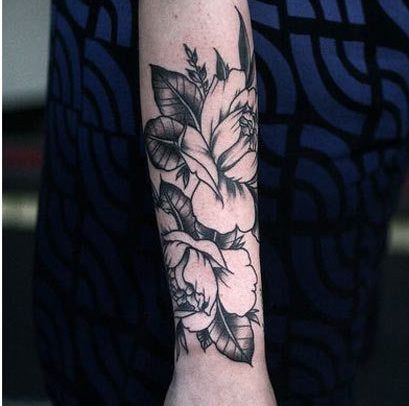 The white roses tattoo are another of its kind that a guy can opt for! Get it engraved on your arms with black & grey shades surrounding the artwork.
Fenir Tattoos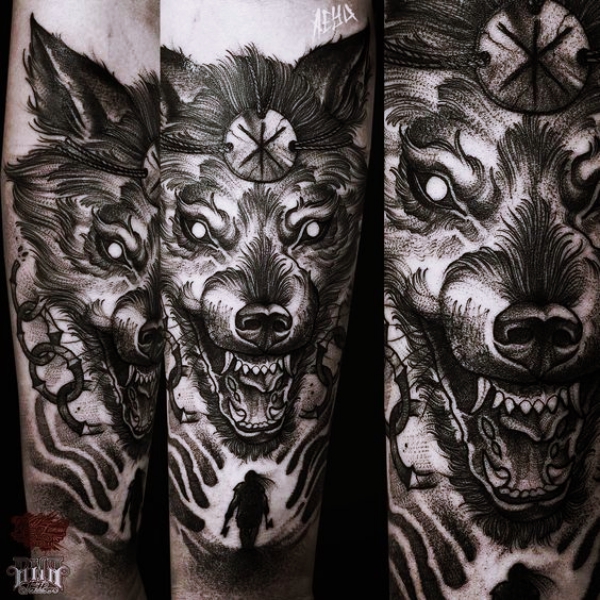 This one is for the wilder side of you. This tattoo is aggressive and wild and when inked depicts the same for the bearer.
New School Tattoo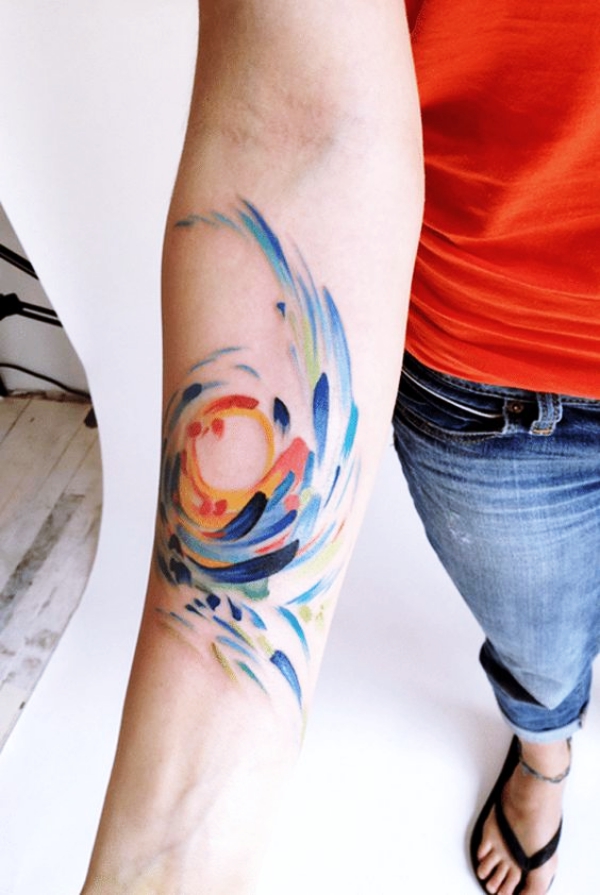 The tattooing style originated in 1970s and is influenced from the United States, it is basically characterization by using heavy outlines & vivid colors and exaggerated depictions of the subject matter.
Neo Traditional Tattoo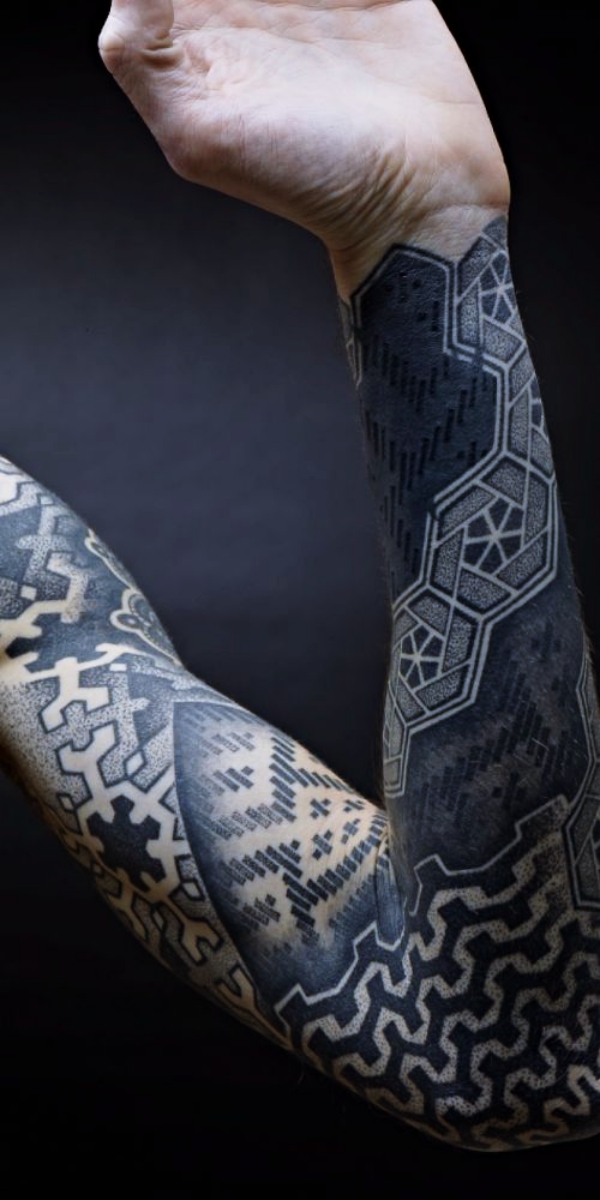 Mostly a modern variation of the old school and influenced from the American Traditional Tattoo it mainly uses bold lines and use of realistic images and cartoons.
Japanese Forearm Tattoo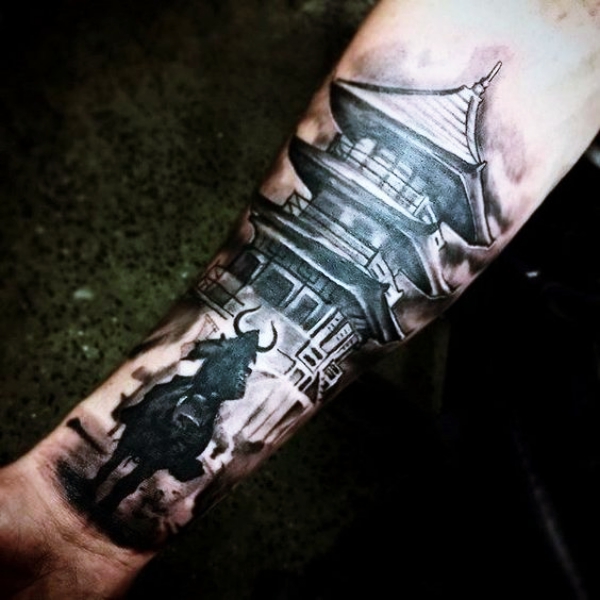 Influenced from the Japanese art & culture, this form of tattoo mainly depicts Japanese essence, be it art, a specific portrait, alphabets or simply an abstract.
The Zodiac Forearm Tattoo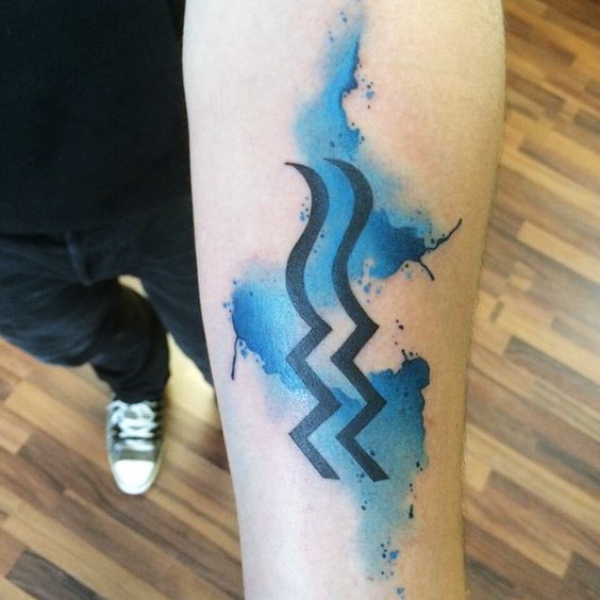 Many people often gets inked the symbol of their zodiac sign onto their forearm. It can be a simple illustration or a bit complex one depending on how you want it.
Trash Polka Tattoo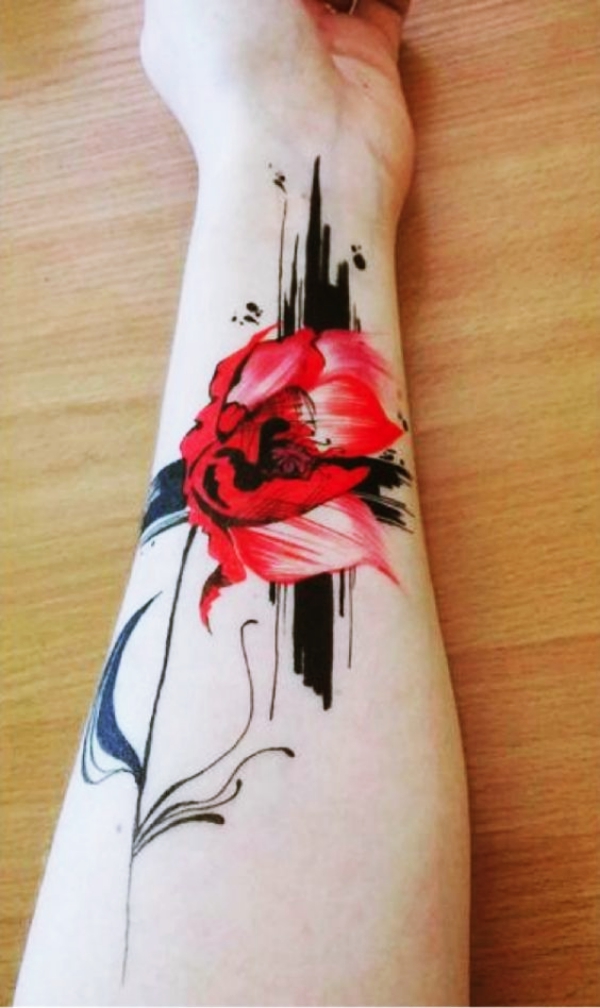 Originated in a Tattoo Club in Germany, the creators described this style as a combination of realism with trash, a culmination of humanity and technology, a mix of past, present & future.
Black Work Tattoo Design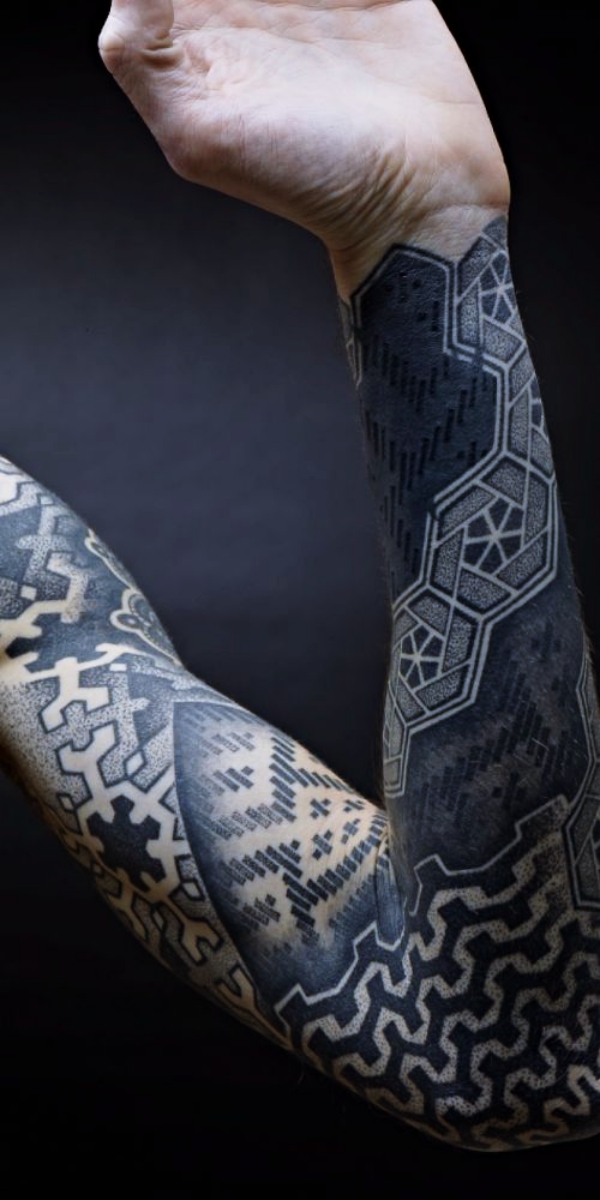 This one is achieved by pushing dotwork and linework to their extreme with black tint areas, symmetrical & geometrical patterns mostly influenced by Polynesian tattoos and art.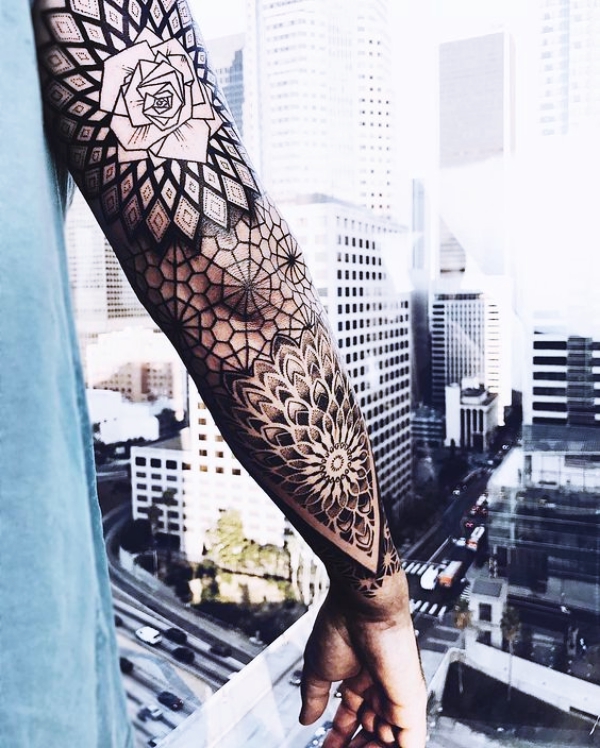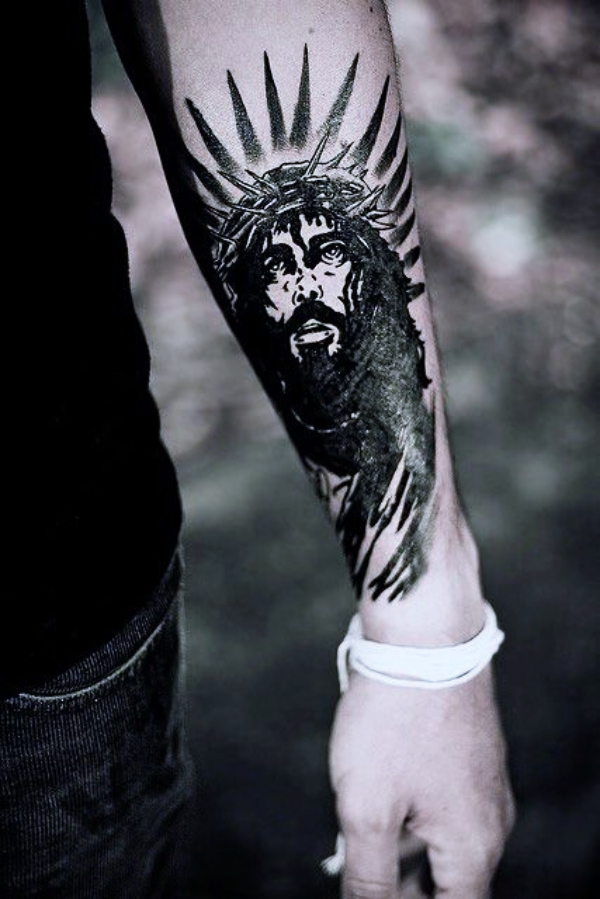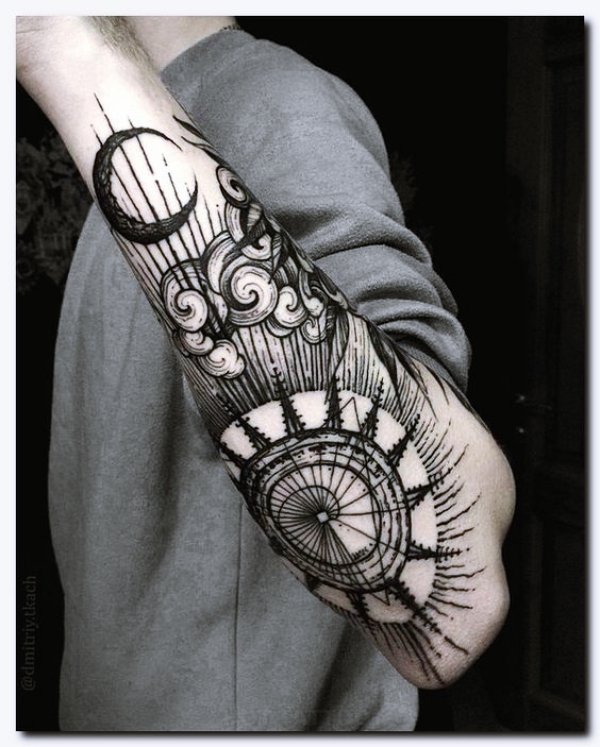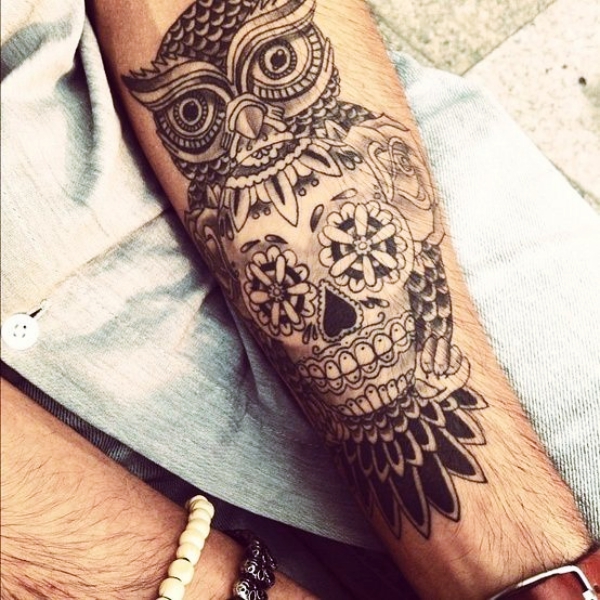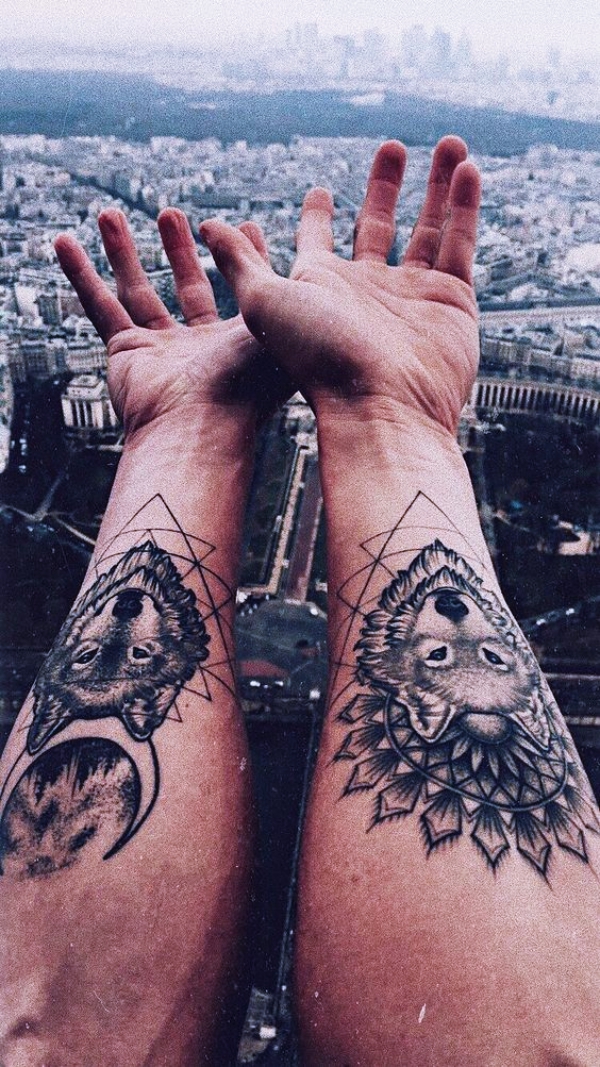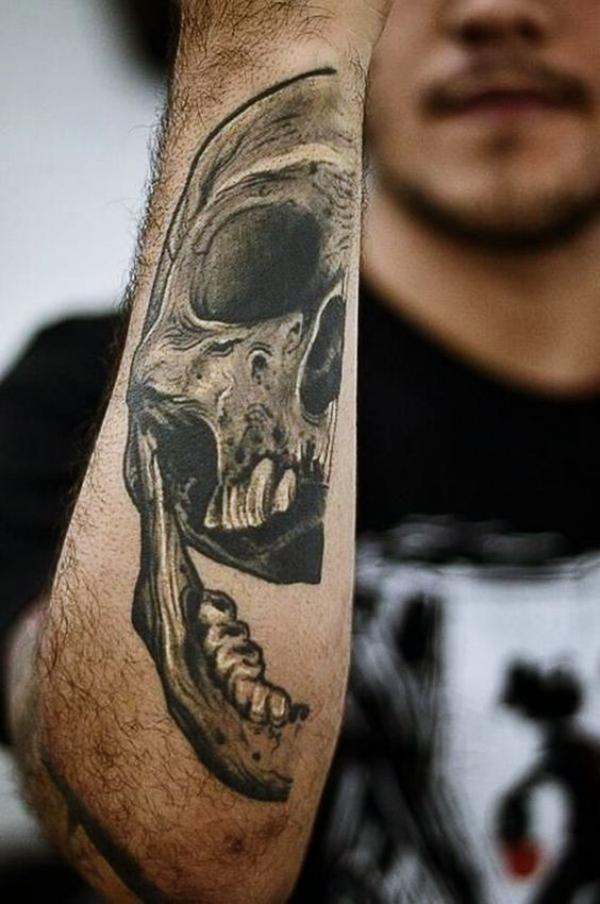 With this extensive list of Unique and Strong Forearm Tattoos for Men, we hope we have inspired you much to get your forearm inked. So why wait? Go and get yourself tattooed.