40 Real Men Bow Tie Outfits for 2018
A man in a suit is incomplete without a perfect sleek tie. A tie adds more poise to the suit and sharpness to a man's persona. Every man looks sharper and stunning in a well-tailored suit paired with a perfect tie. Men most often wear knot ties and save the bow ties for some special occasions.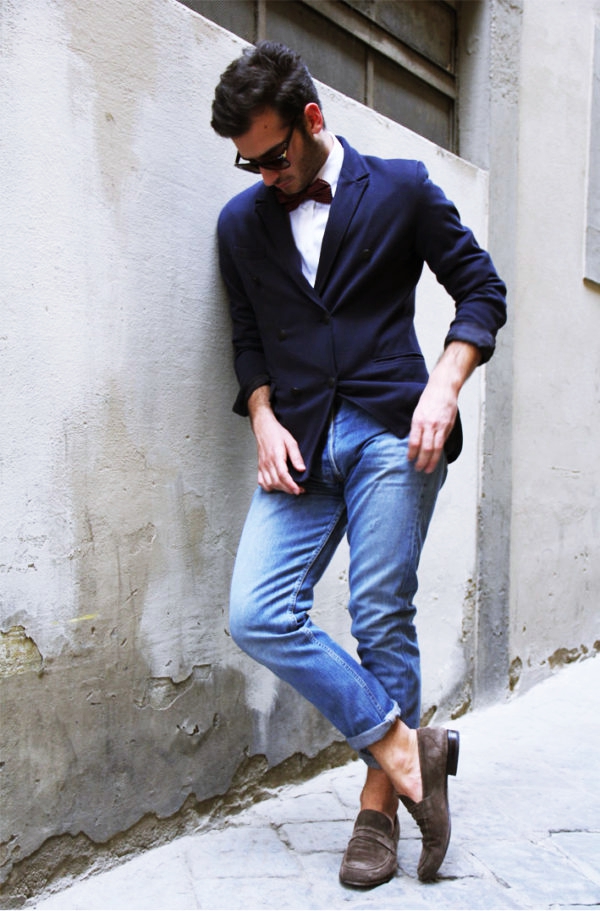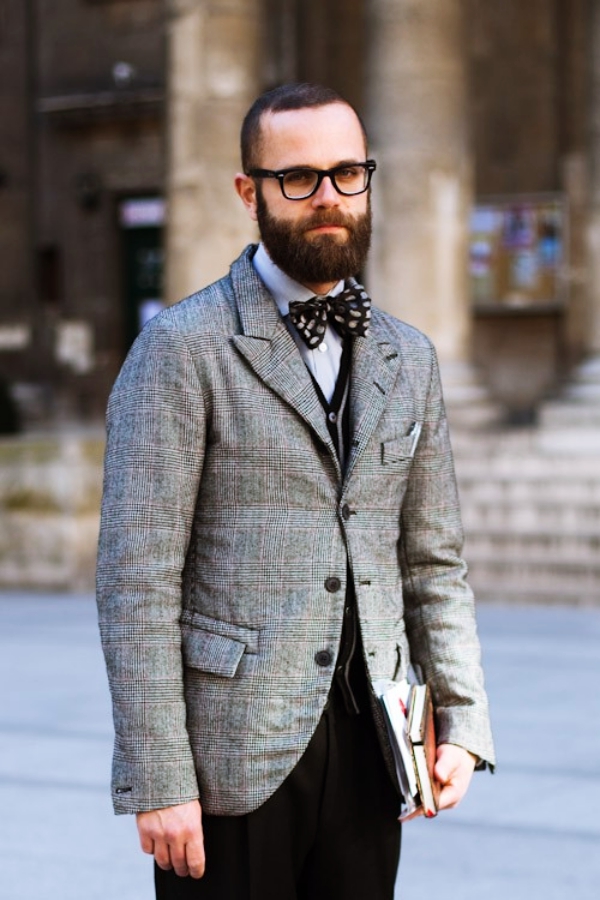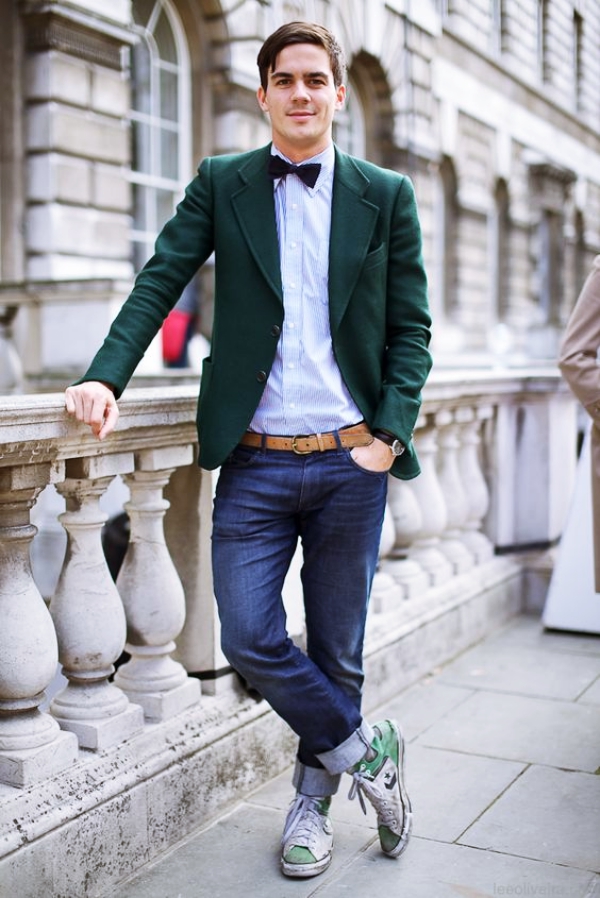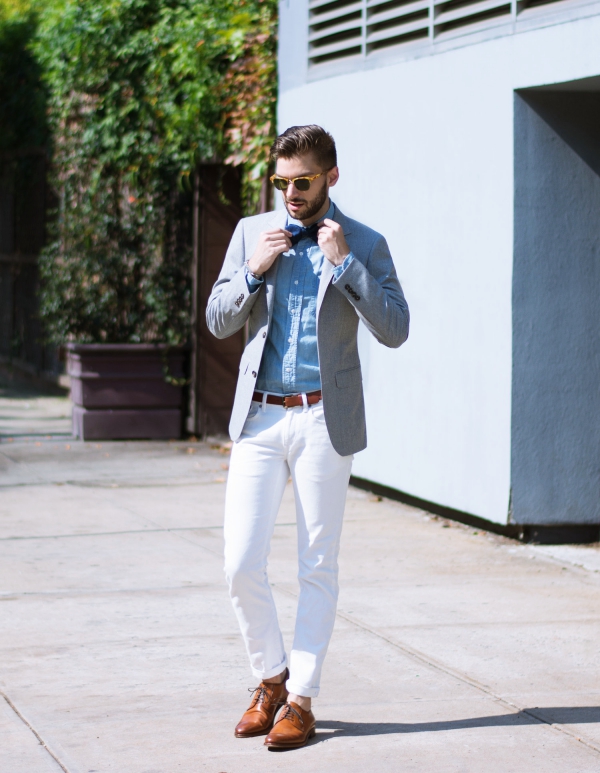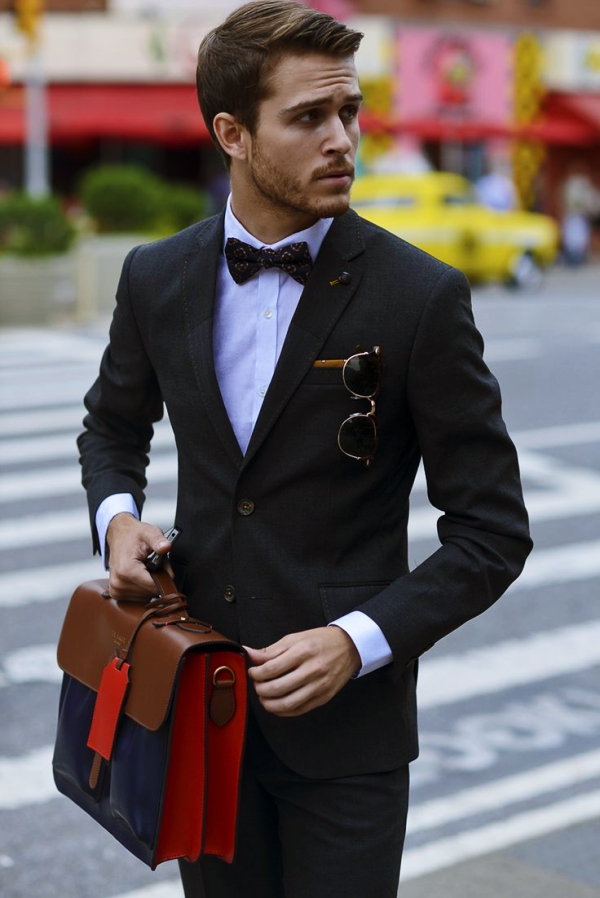 Knot ties while look sharp and elegant, the bow ties look striking and catches attraction easily. A bow tie is nothing but a single ribbon material tied into a bow shape. You can guess where it got its name from. Most men prefer to wear bow ties on formal occasions but the Real Men Bow Tie Outfits could be worn just to have a dapper look. There are many different patterns and textures that you can have in bow ties and when paired with perfect outfits you can grab much more attention.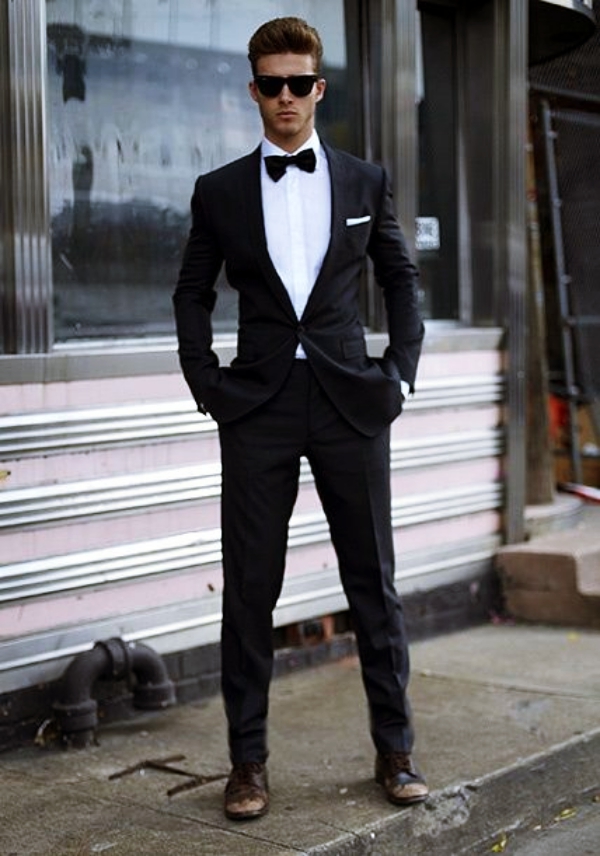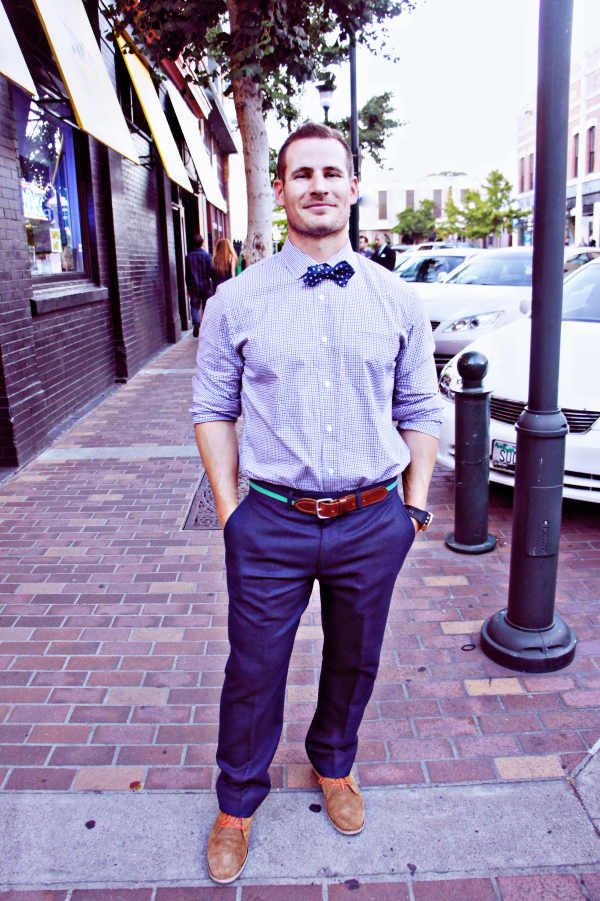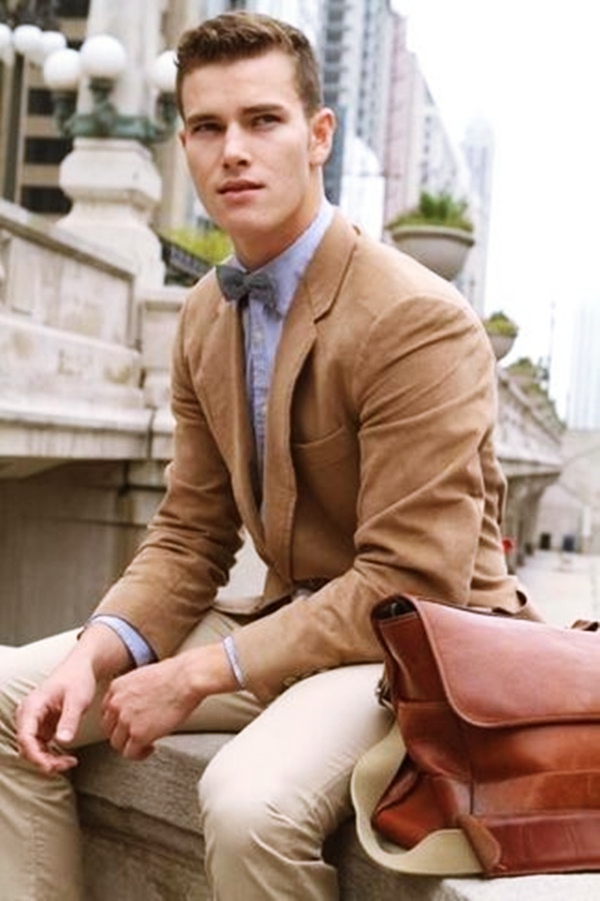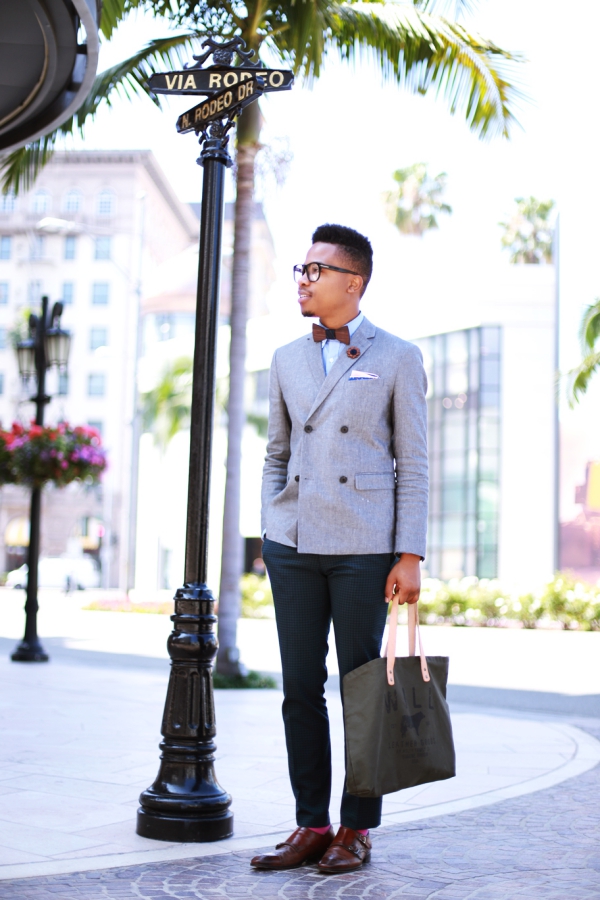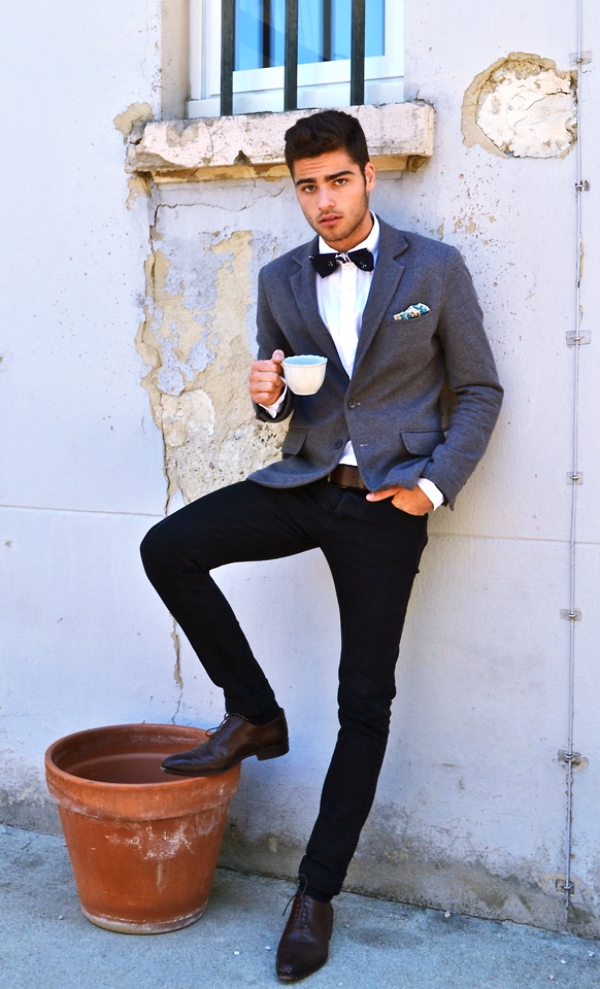 Real Men Bow Tie Outfits
Bow Tie With A Suit
There's no need to introduce the epitome of elegance and classic outfit of men – the suit. So it's no rule written anywhere that you must wear a suit with knot ties only. Try a bow tie with your suit for a change. Try a charcoal suit with white crisp shirt and black bow tie. Finish it off with well-polished oxford shoes.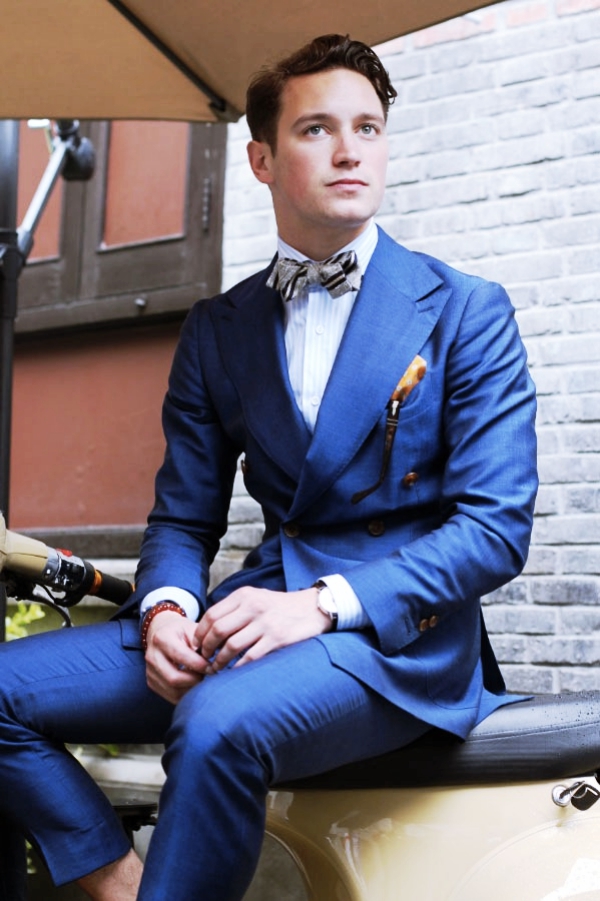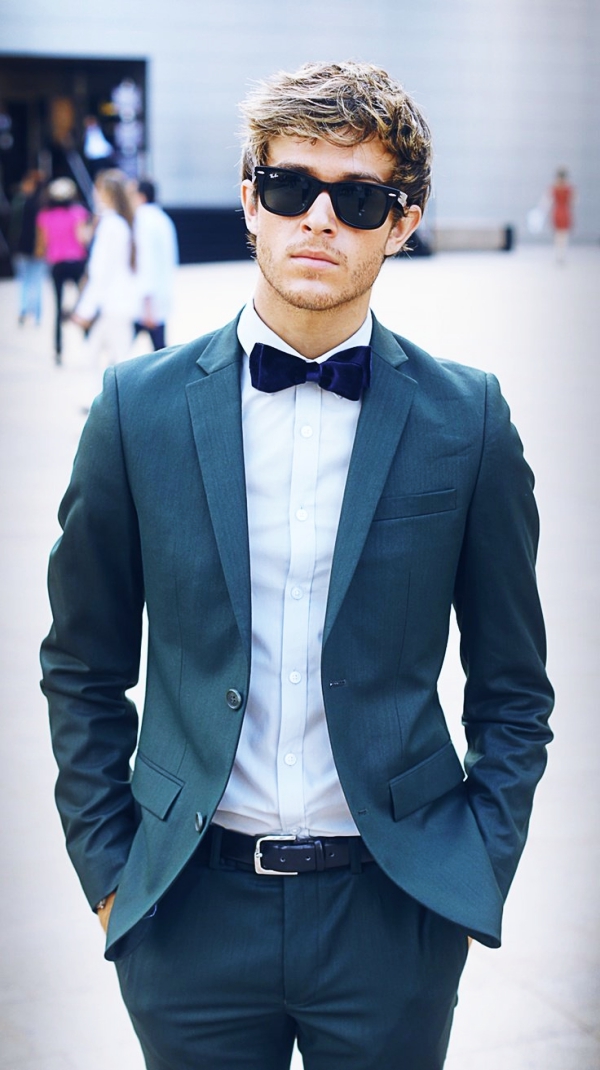 Suspenders And Bow Tie
Bow tie and suspenders have a vintage look when paired together. You can wear denim or trousers with them and they will still look dashing. Pair a blue shirt with black trousers and black bow tie. Wear brown leather suspenders along with it. It will look really chic.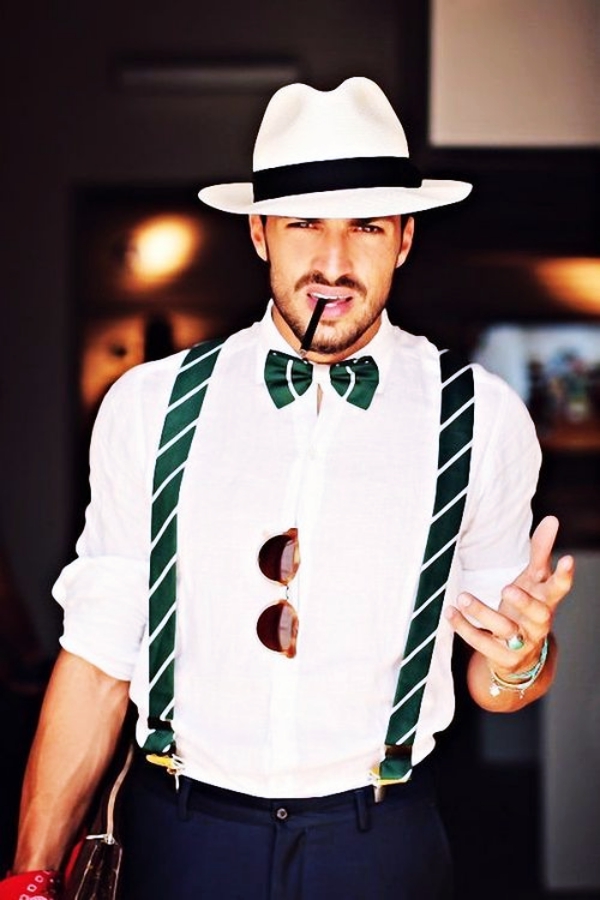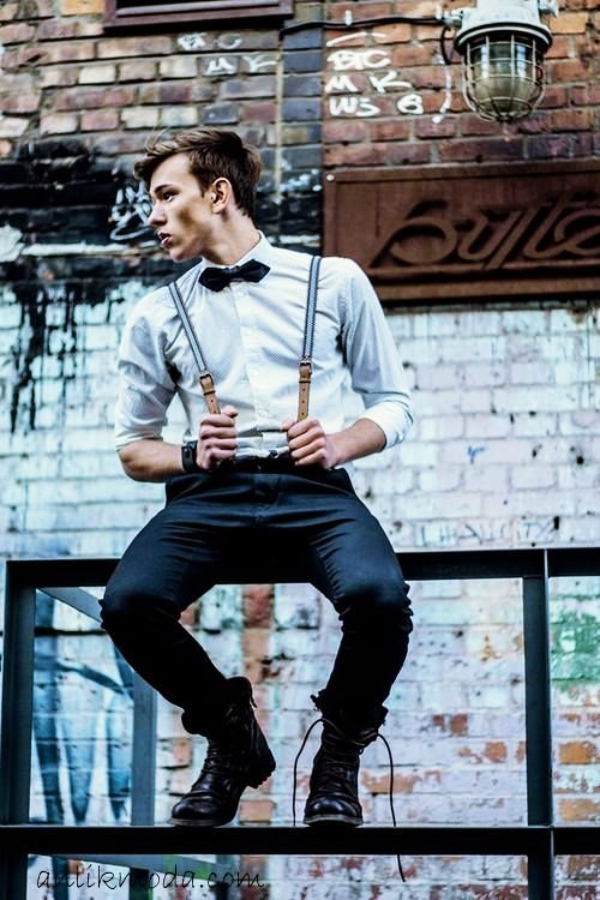 Pair The Tie With Chequered Shirt
Chequered shirt, when paired with a plaid bow tie, looks more stylish than you can imagine. Try a deep burgundy bow tie with matching trousers and a black chequered shirt with it. To add more pizzazz, wear a deep brown belt with the pants.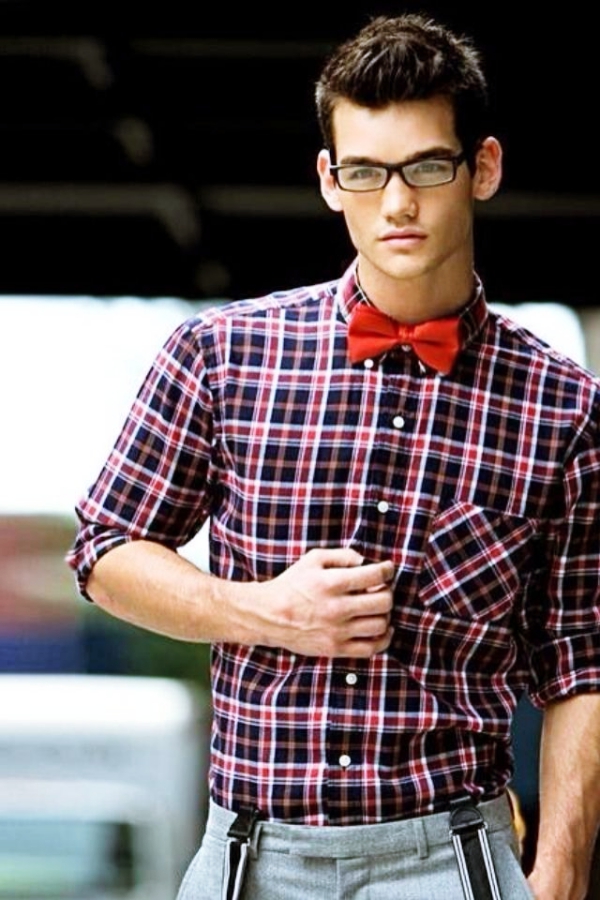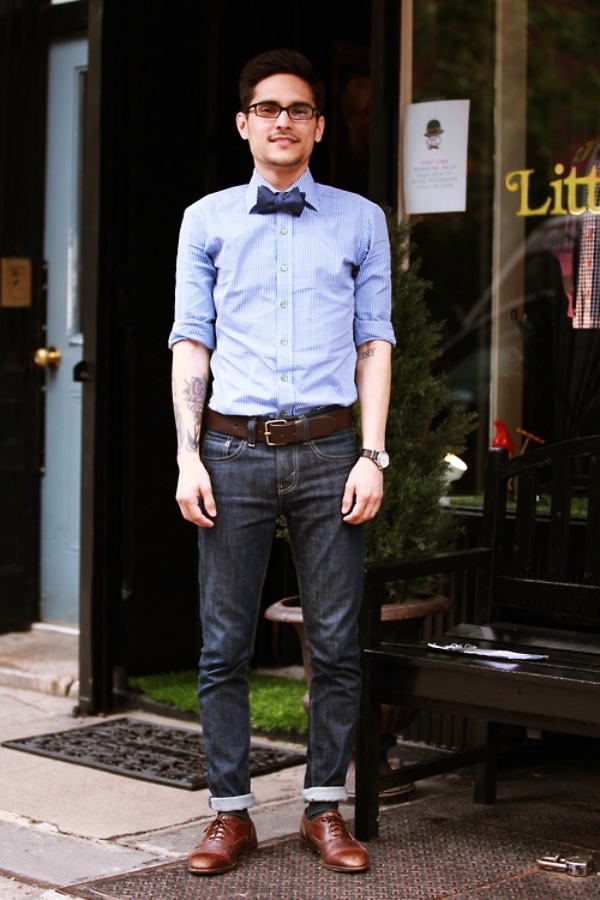 Tux And The Bow Tie
No one rocks a tux better than James Bond! The bow tie and tux combination is just stunning. Take an inspiration from him and try a navy tux with a black bow tie. Look more smart and sharp by adding a square pocket fold and sexy black shoes to your outfit. How about grabbing just the perfect belt for your waist?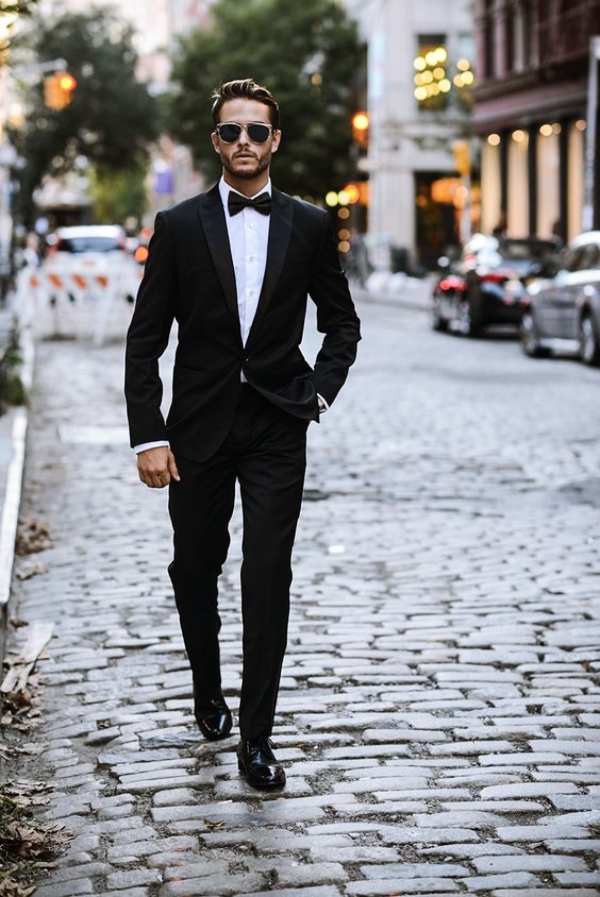 With The Button-Up Shirt
Just like the other ties, the bow tie too can be worn without a suit. Wear a button-up shirt with charcoal pants and brown bow tie. A matching brown belt will emphasize the looks. Instead of plain shirts, you can also go for patterned shirts. Just keep in mind that the patterns must be sober. Learn how to roll up sleeves so you look sophisticated.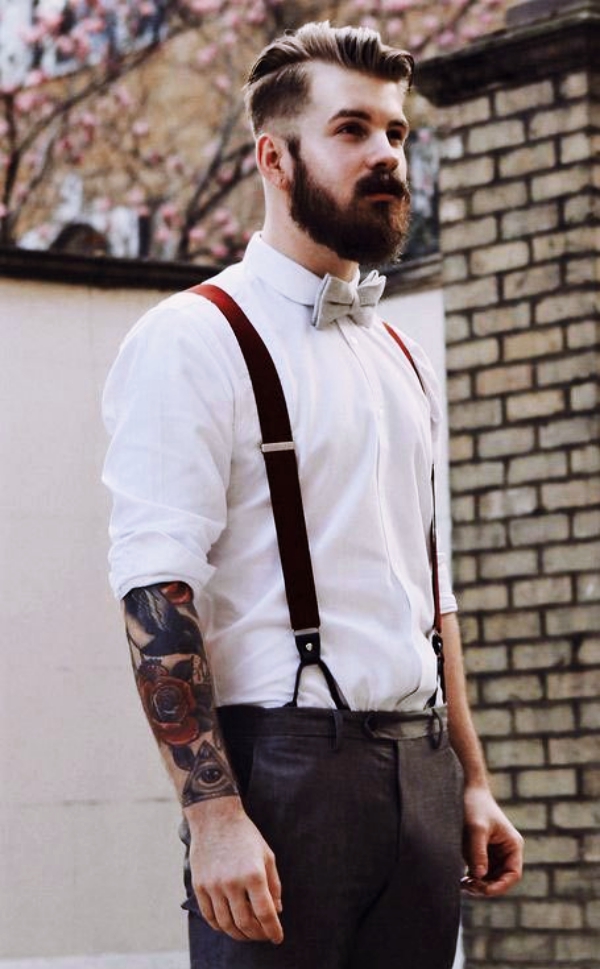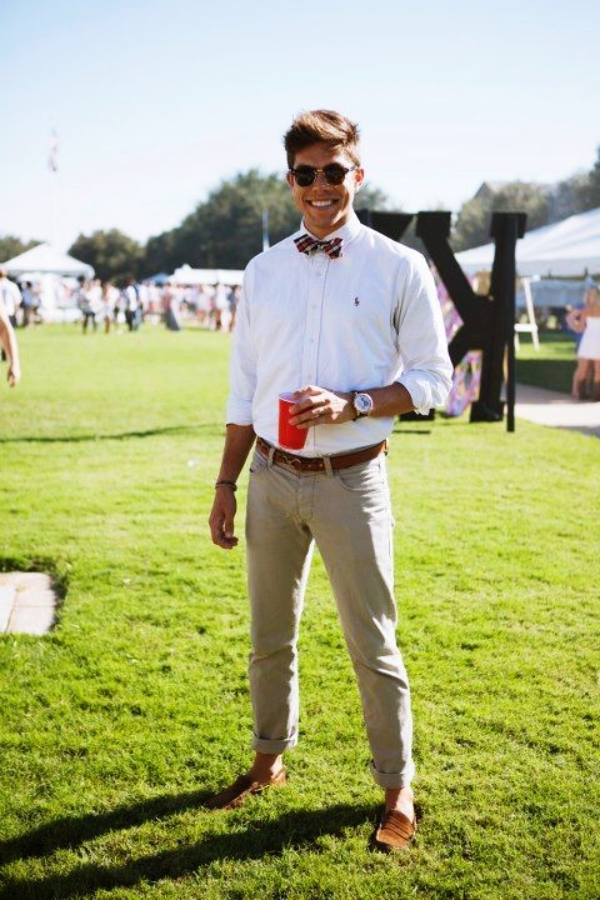 Wear With V-Neck Sweater
A V-neck sweater will bring focus directly to your chic bow tie. So if you are planning to wear a sweater, better choose the V-neck one. Wear a white striped shirt with denim and a tan V-neck polo sweater. Pick a black bow tie with it.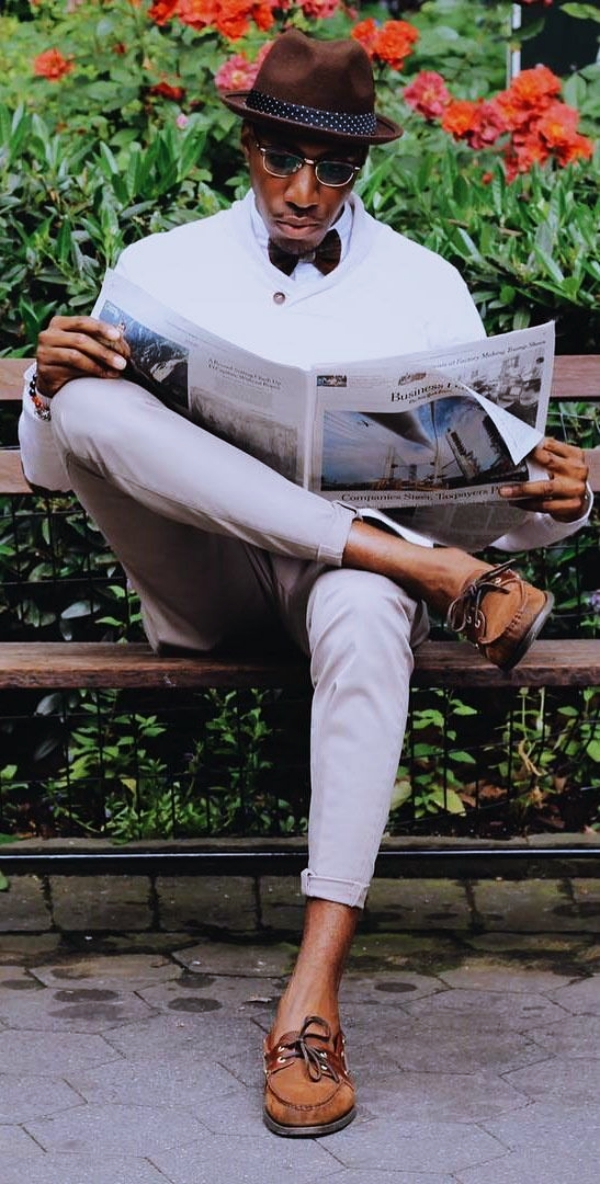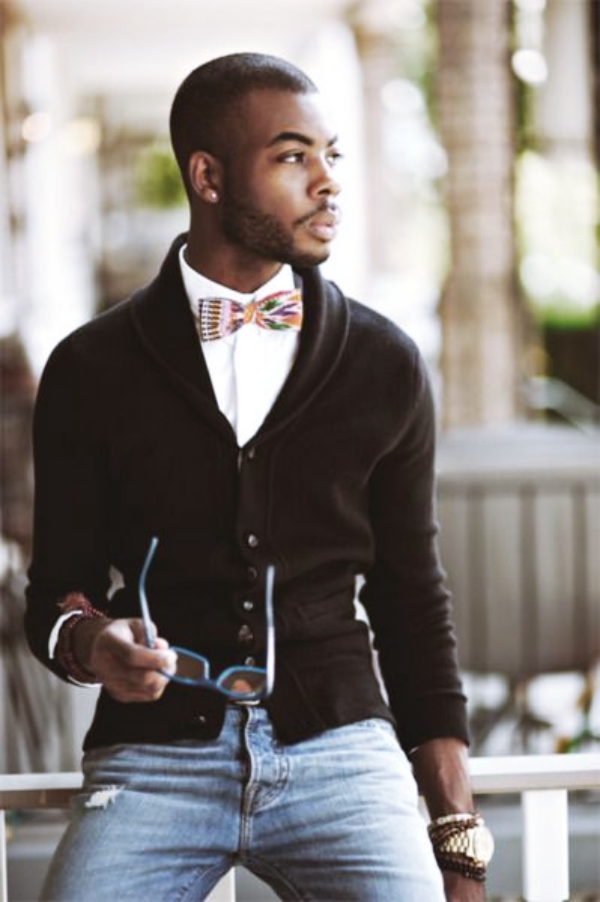 Monochrome With Bow Tie
When you can try every type of outfit in monochrome then you can also add a bow tie outfit to the list. Wear a classic black shimmer tuxedo with a black shirt and matching silk bow tie. Add accessories like black shoes and belt and a black watch. Because black is sexy!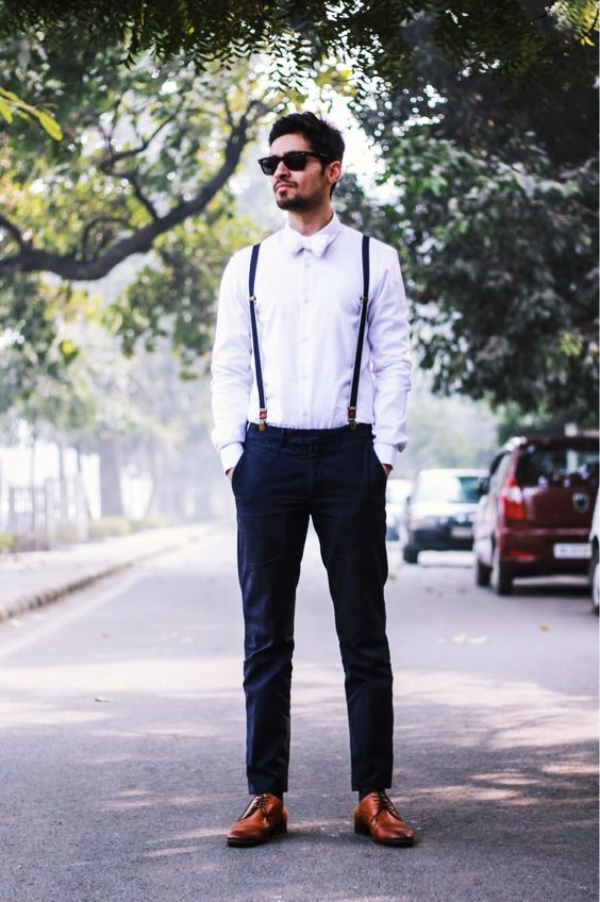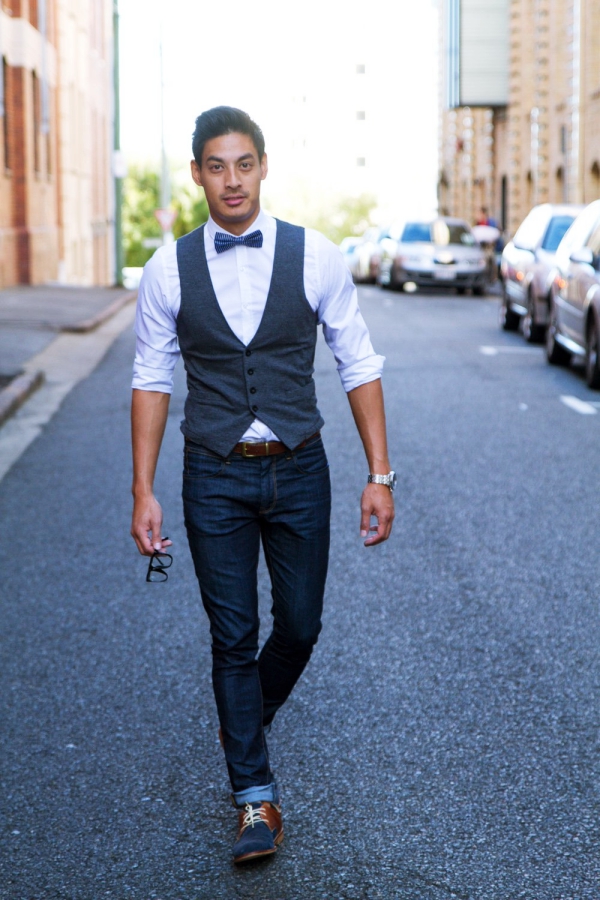 Pull On A Blazer
Why not pull on a blazer and add a bow tie with your normal shirt and trouser outfit! Planning on a party and in a mood to wear something bright? Then go for the red bow tie and matching trouser pants. Add a blue chequered shirt and a navy blazer over it. Just remember to choose the red shade that has a bit of a darker hue.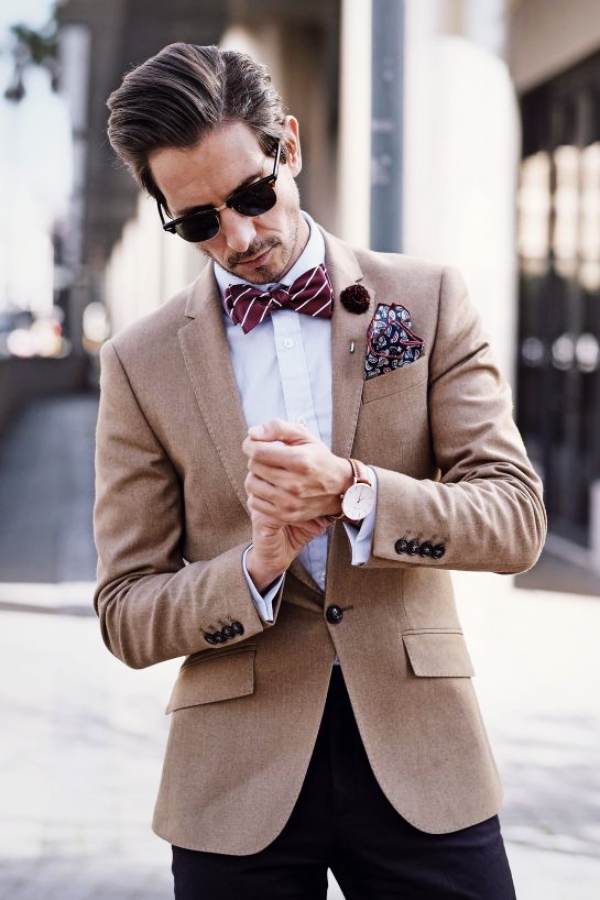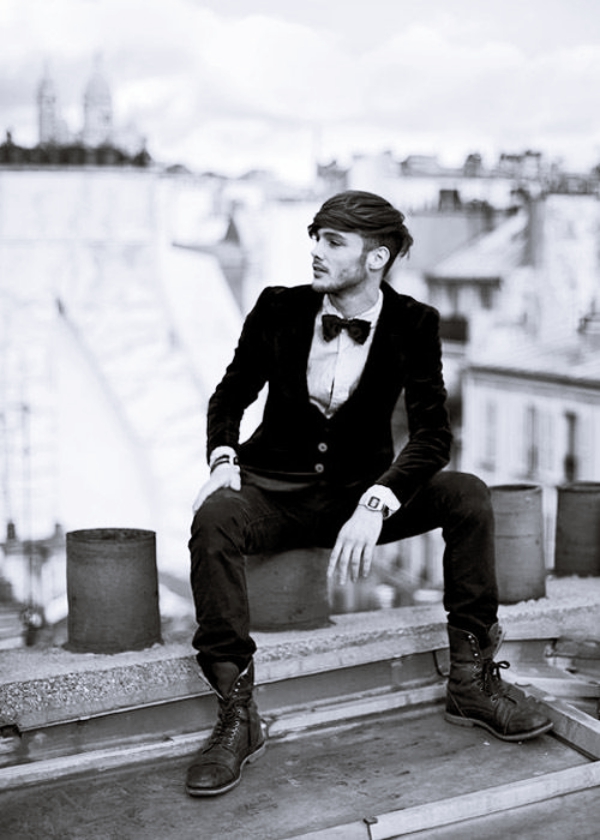 Tie Over A Band Collar
For a casual outing, add a bow tie to your wardrobe. You just need to pair a sweater with band collar and a bow tie. The rest will look perfect with it. Pick a band collared black sweater with a plain white bow tie with dark grey chinos. Wear black sneakers with them for a more preppy look and stunning street style.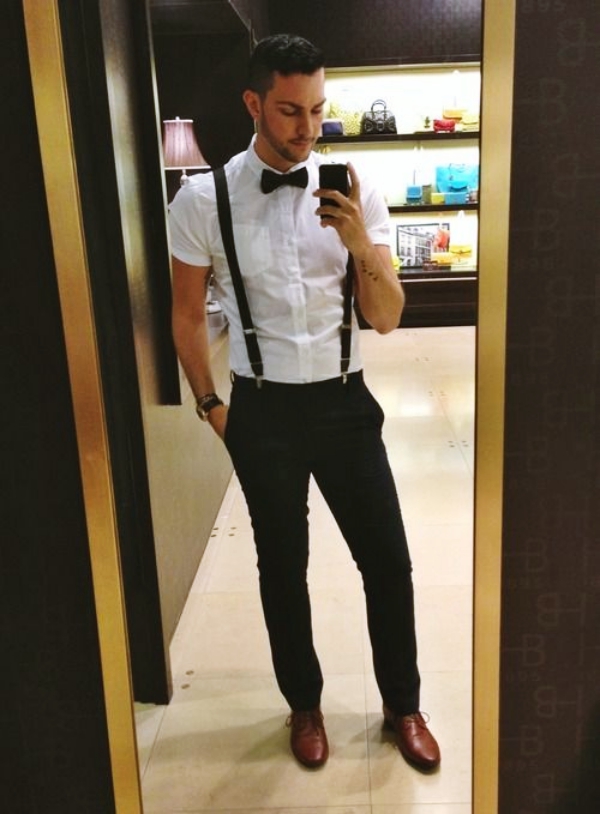 Bow Tie With A Vest Jacket And Short Sleeves Shirt
Vest jacket with short sleeves shirt has been rocking in for a long time. So when you add a bow tie with this combination, it looks more sophisticated and well groomed. Not to mention that this way you could show off your biceps! Wear a crisp white shirt with black vest jacket and matching pants and bow tie. Put on some brown oxfords for a more classy look.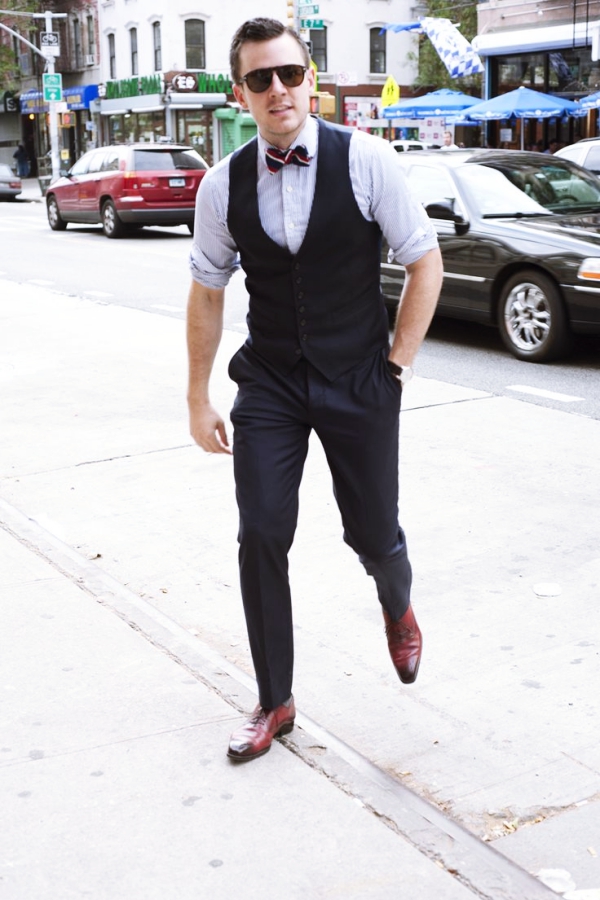 Bow Tie With Tuxedo Tails
While the tuxedo tails are a bit rare but one never knows when he gets a call from his best friend demanding to wear a tuxedo tail as his groomsman. So for those times, go with the elegant bow ties. Or if it's a beach wedding, wear khakis with a lavender shirt and glossy navy bow tie.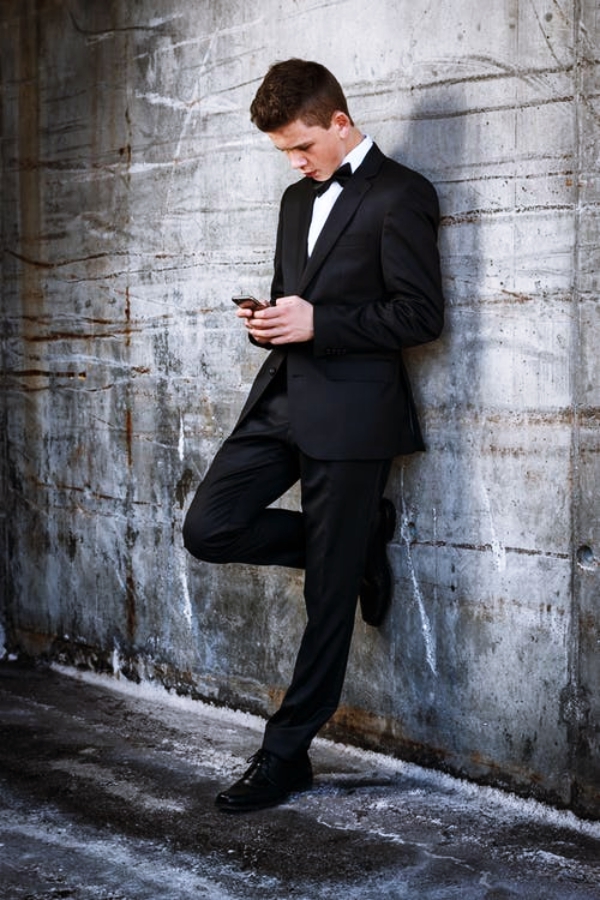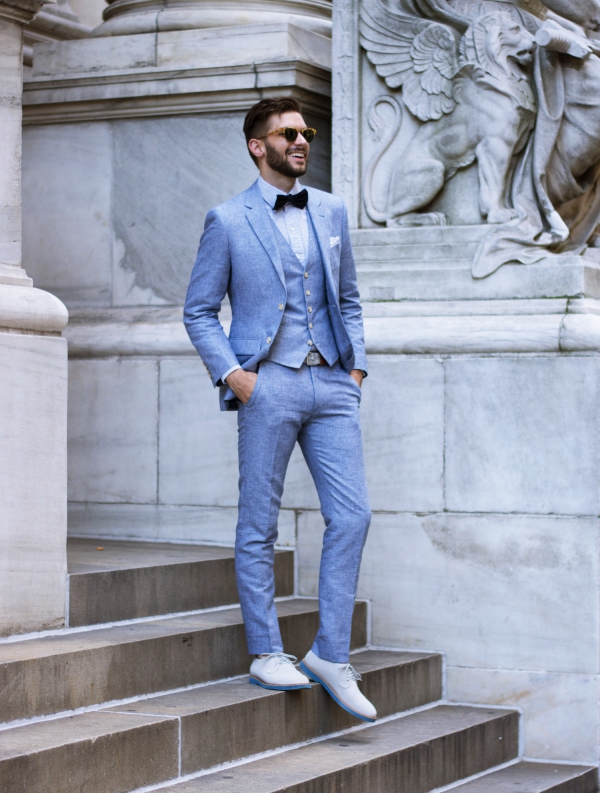 Printed Bow Tie For Fun
Don't make that face as if a printed bow tie is disgusting! Nah-uh, you need to think again.  Printed bow ties actually look more cute when chosen correctly and paired with appropriate clothes. Even if you are not much of a fan of it, nothing would harm to try at least once. But of course, it will be better if you wear them for a casual outing. For instance, pair a striped burgundy bow tie with a white shirt and denim. Throw on a brown tweed jacket and matching canvas shoes with it.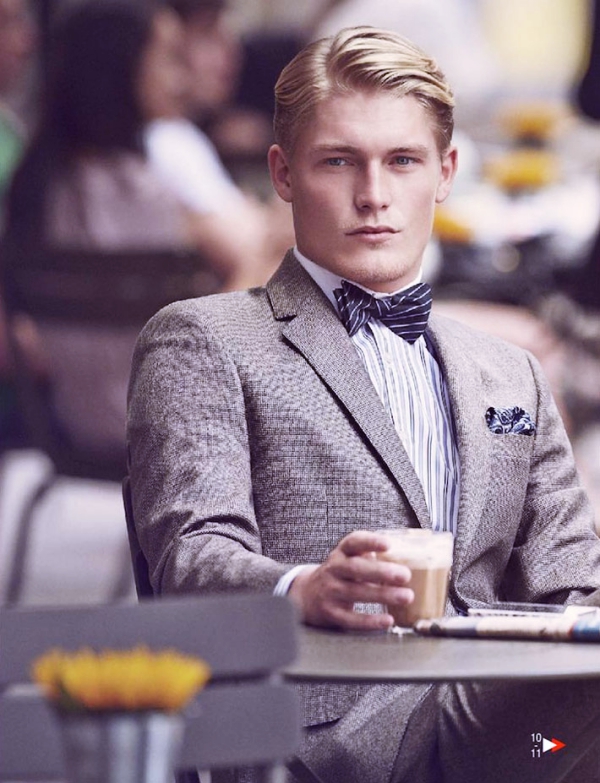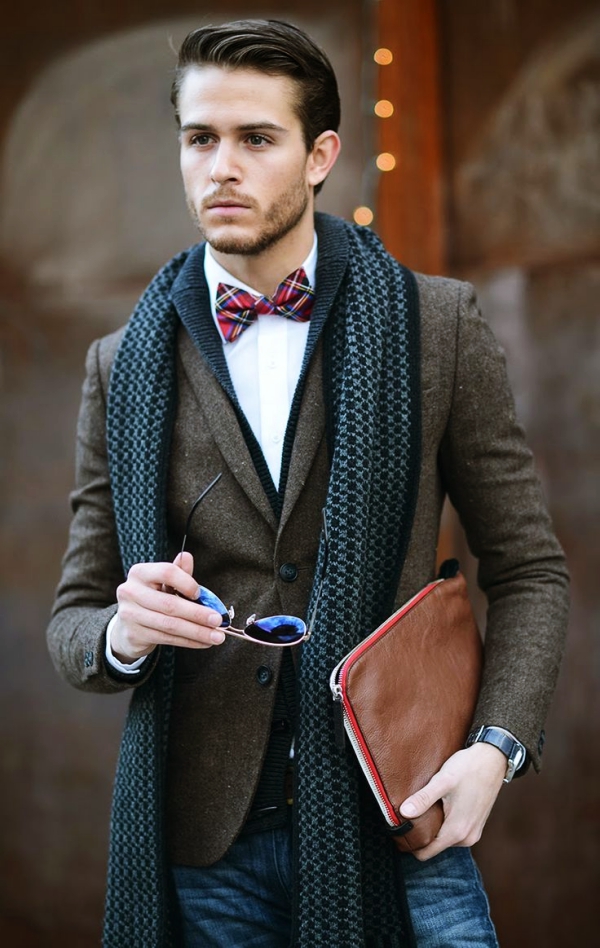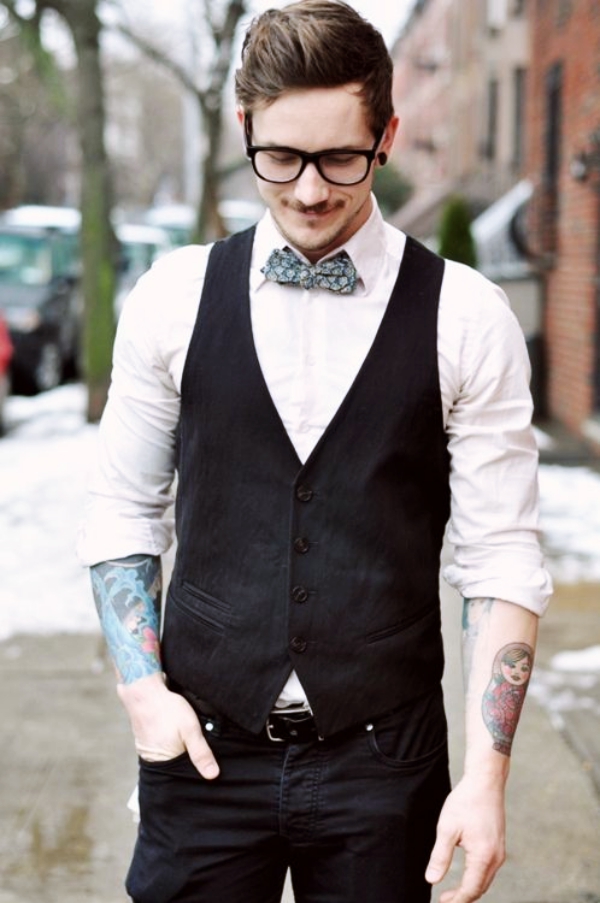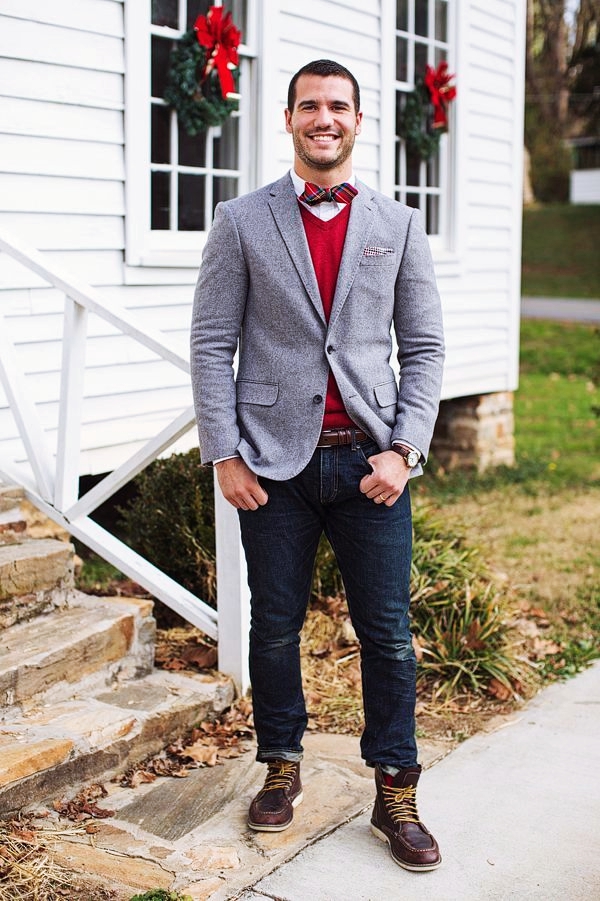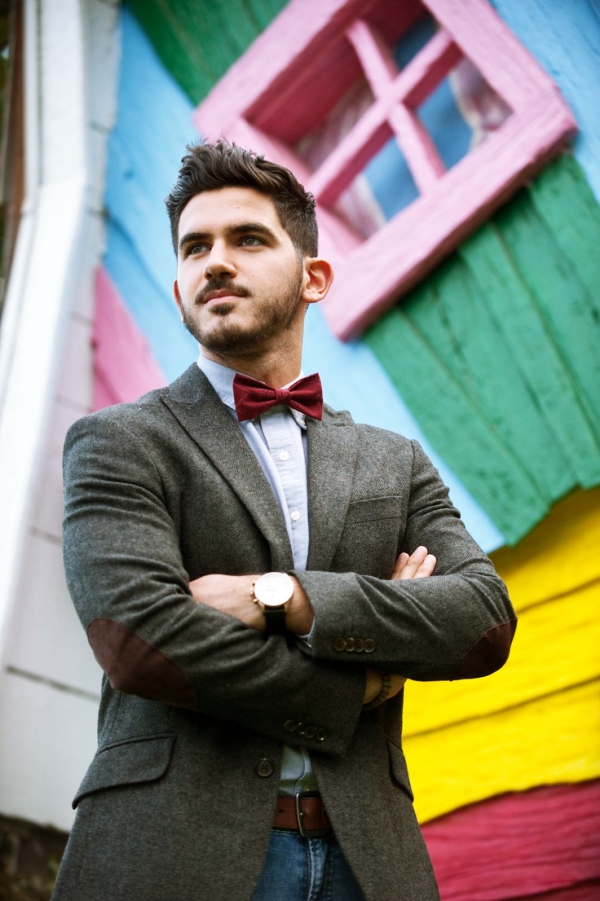 With just a few extra touches one can come into the spotlight. Similarly, wearing a bow tie instead of a knot tie will catch attention easily. Try out the above outfits with bow ties and look like a handsome hunk.