There's a common assumption that hairstyles for men are very versatile and suits every face type out there. Which is not exactly wrong by the way, the shape of the face should never limit the options of hairstyles you can rock. Fat guys are always in the conundrum with which hairstyle might suit them the best and make them look super attractive. Choosing a hairstyle for fat guys depends on which facial feature they want to hide or which facial feature to highlight. The common guideline while selecting the perfect hairstyle is to find a haircut that has an added length, gives dimension and angle to the jawline. These hairstyles for fat guys will help you find out what's best for you.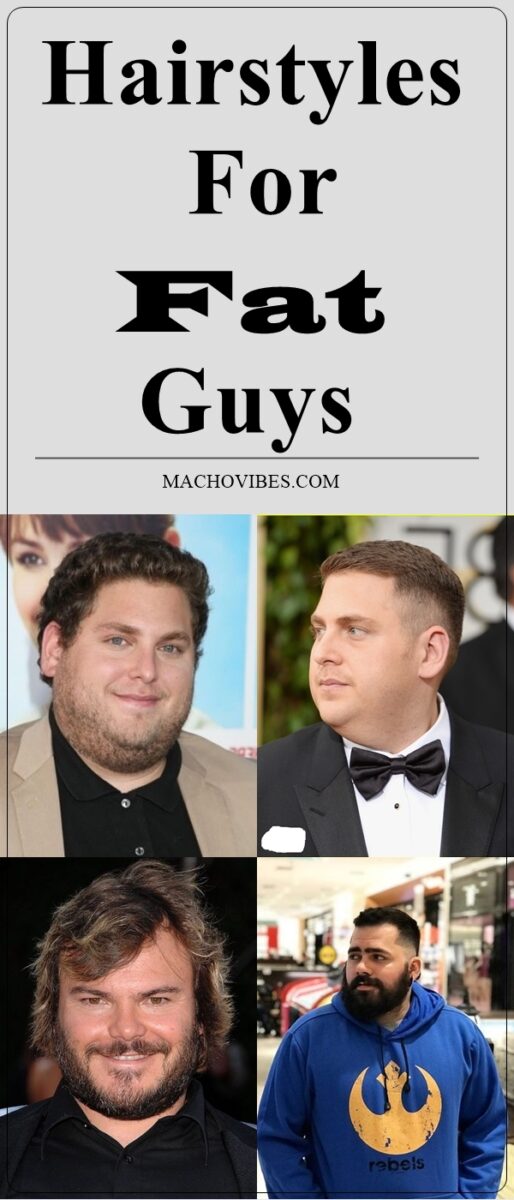 Hairstyles For Fat Guys
Spiked Hair
The easiest hairstyles for fat guys can be spiked hair, as the spikes will add length to the top. What difference does extra length at the top make? It diverts the attention from that heavy jawline or chubby cheeks. It gives an edgier look, just make sure the spikes are titled in a direction and do not stand straight.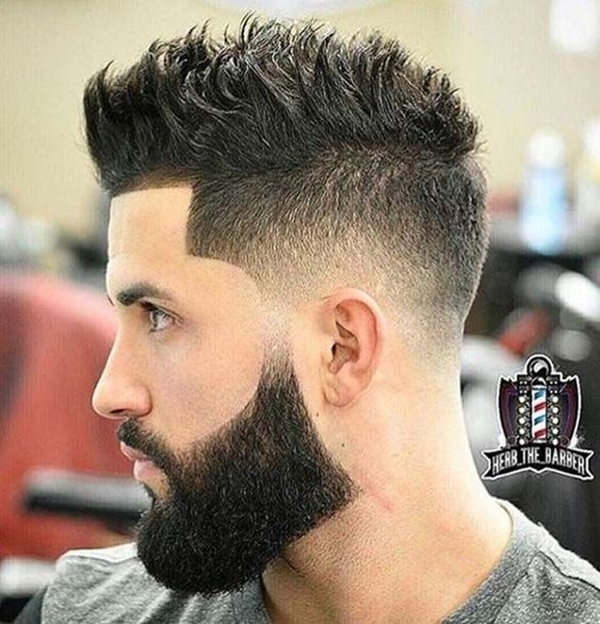 Side Swept
Side swept is the celebrity-approved hairstyles for fat guys. For men with a round face or chubby cheeks, side-swept hairstyle gives an impression of a long face. The more volume your hair has the better this hairstyle look. Choose an angle – right or left and to what degree the sweeps should be in order to give an illusion of a slim face.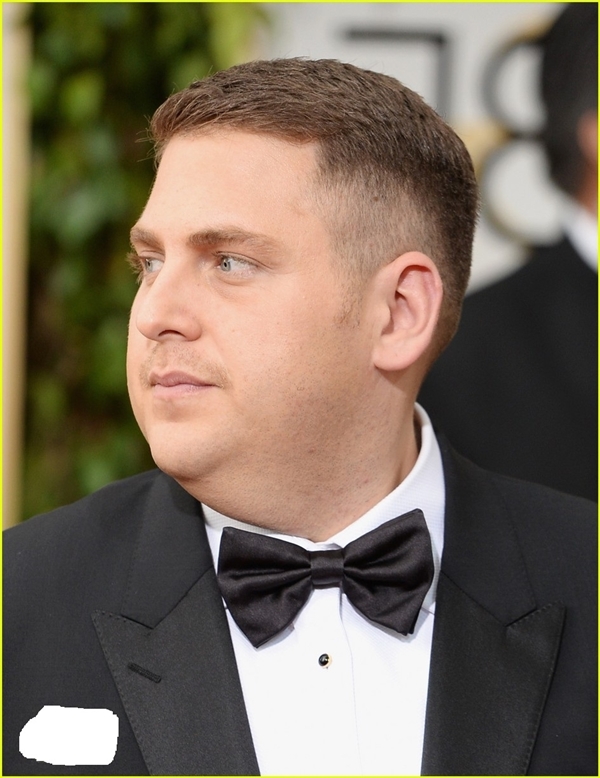 Pompadour Look
If you're blessed with long, voluminous hair, forget worrying about your fat face. Let your hair grow for a month and have a vintage style pompadour hairstyle. Comb your hair from top to bottom while adding volume towards the crown section. Apply a hairspray to keep the hairdo steady. This hairstyle is amazing for parties or date.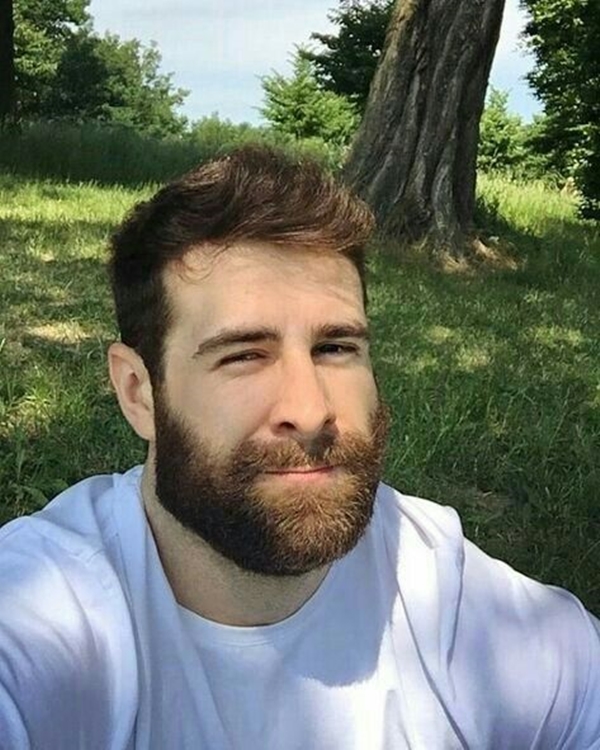 Long On Top, Short On The Side
Short on the side or trimmed on the sideways, this hairstyle has been hitting the latest trend. Don't worry about the trimmed side highlighting your jawline. On the contrary, the trimmed sideways and volume at the top will give a dimension to your face. The trick is to balance the chubby hair with something. Match your beard style with your hairstyle, it is really important they go in sync.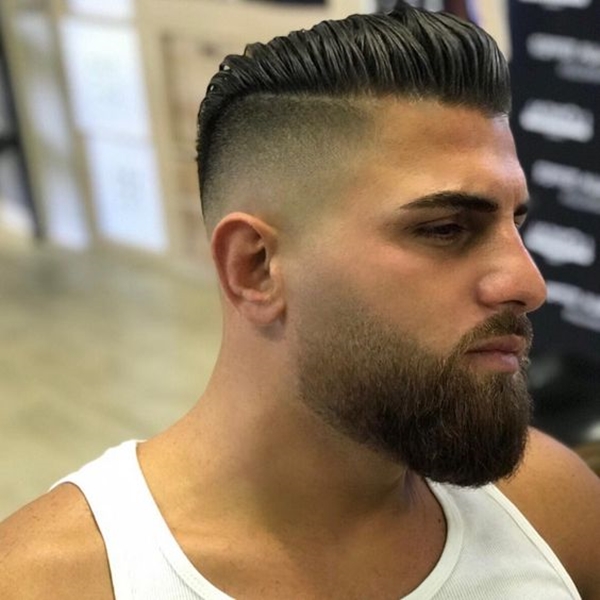 Shoulder Length Hair
Long hair is an added advantage to the fat guys. Long shoulder length hair can be kept open, it hides that extra chubbiness around the cheeks and heavy jawline. Not everyone can rock this hairstyle, which is why it is really important to consider your body shape before growing your hair. For some guys, it may be the hottest look ever and for some, it may be an addition of bulk.Make a bun of your long hair, to look extremely sexy this summer.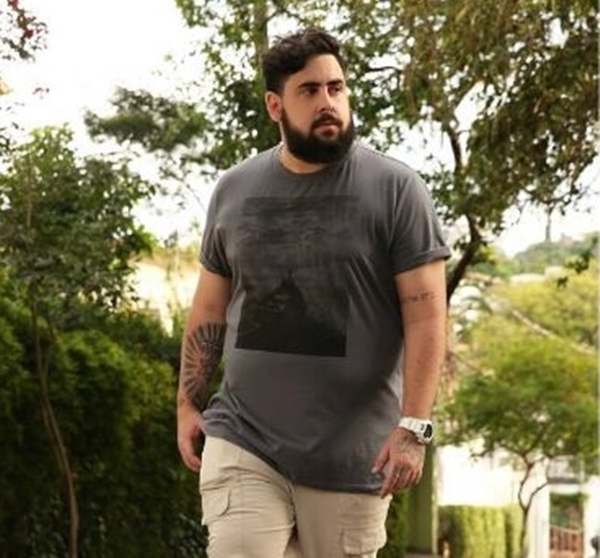 Curly Tapered Top
Curly hair is voluminous, it balances the round face shape with volume. A taper fade cut crossing along the side with curly hair is one of the best hairstyles for fat guys. This hairstyle has been the topnotch, perfect for special occasions like a wedding or dinner date.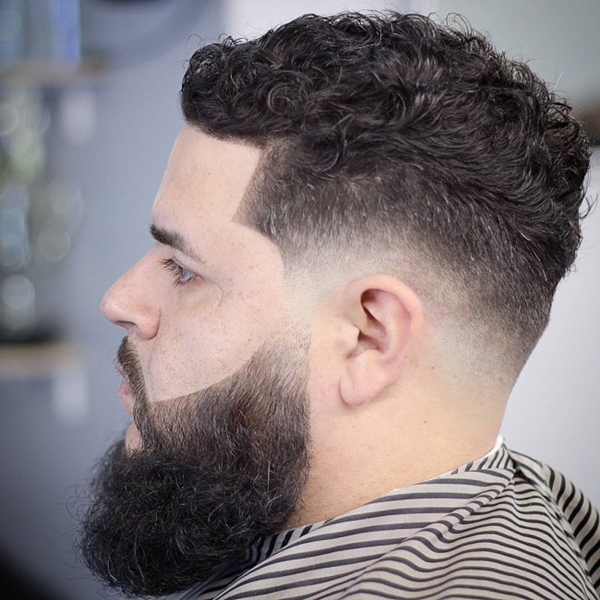 Faux Hawk
One of the most popular hairstyles for fat guys is a faux hawk. Fauxhawk is similar to pompadour, where extra volume is added at the top. Instead of backcombing, angled spikes are given in faux hawk. It looks very sexy and sharp. A chin strap beard with the faux hawk is the best combination for round face men.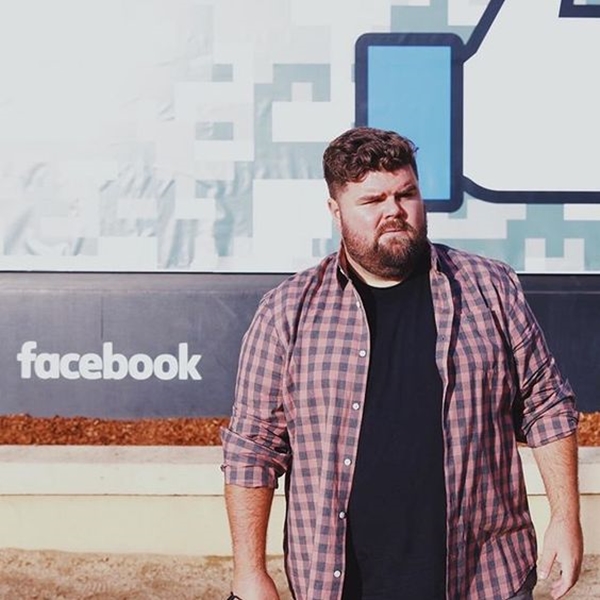 Center Parting
The fringes of the centre parting can be perfect if you have a wide forehead. Center parting with fringes looks very sexy, always reminding me of Damon Salvatore from the Vampire Diaries. This hairstyle is smart enough to hide a wide forehead and a round face.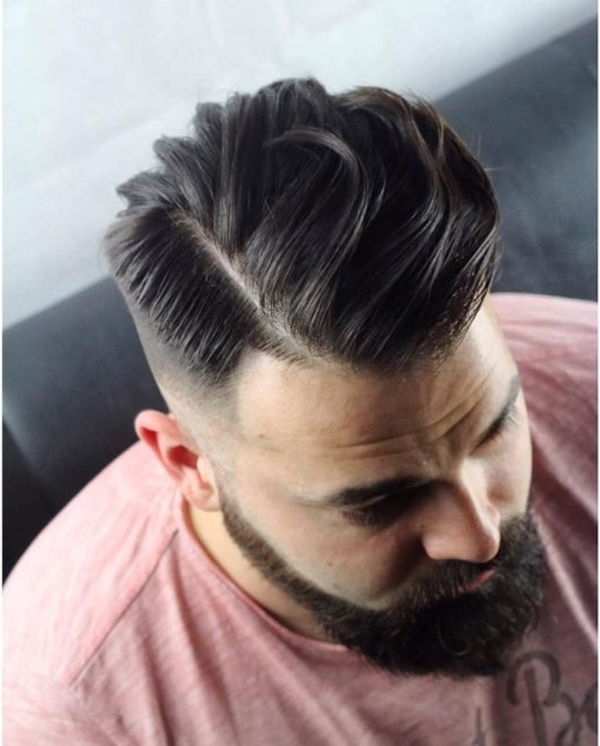 Straight Fringes
Who said fringes are only for women? Some super hot male celebs have already proved us wrong many times. Straight fringes are flaunted by men with long, voluminous and curly locks. Head straight to the salon and get a straight fringe cut.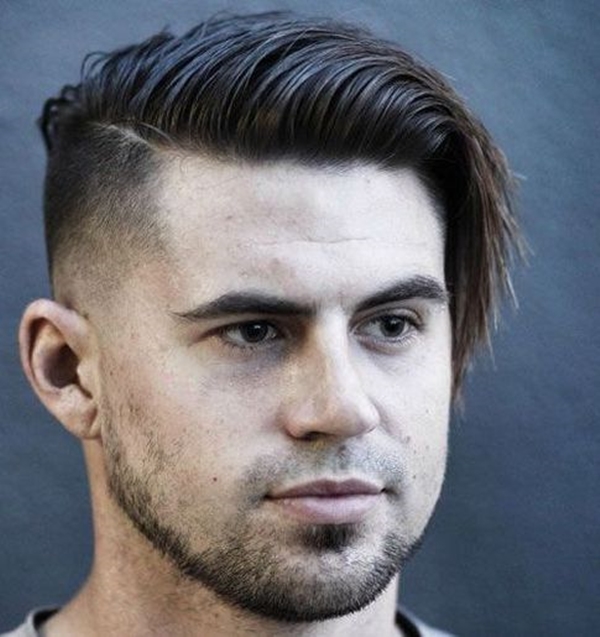 Messy Asymmetrical Hair
Another hairstyle for a fat guy is messy asymmetrical. For men having a round face, get an asymmetrical haircut having unequal length and messed up directional. This haircut will draw away the attention from the roundness of the face. Also, the unequal length will add volume at the top. Do you see those guys in set wet gel add, rocking this look?