Every man owns a suit or a lot of them because every man needs his armour ready to face the world and dominate it. There's no doubt that men look their best in a power suit that matches their persona of intimidation. This summer, beat the heat with your own hotness and these cool ensembles of clothing. While everyone has their own preferences when it comes to suiting colours, there are few colours that everybody owns. That is the navy suit. Navy suit looks not just sexy and bold, but luxurious and elegant. And you can wear it on different occasions by pairing different things with it. Learn more about Different Ways to Style a Navy Suit.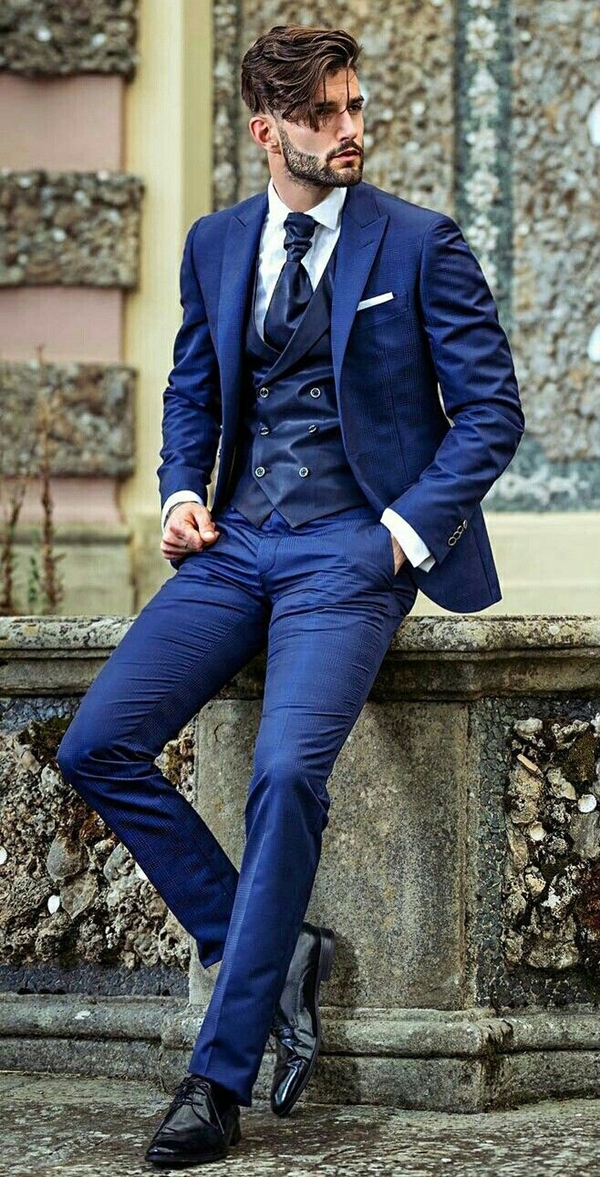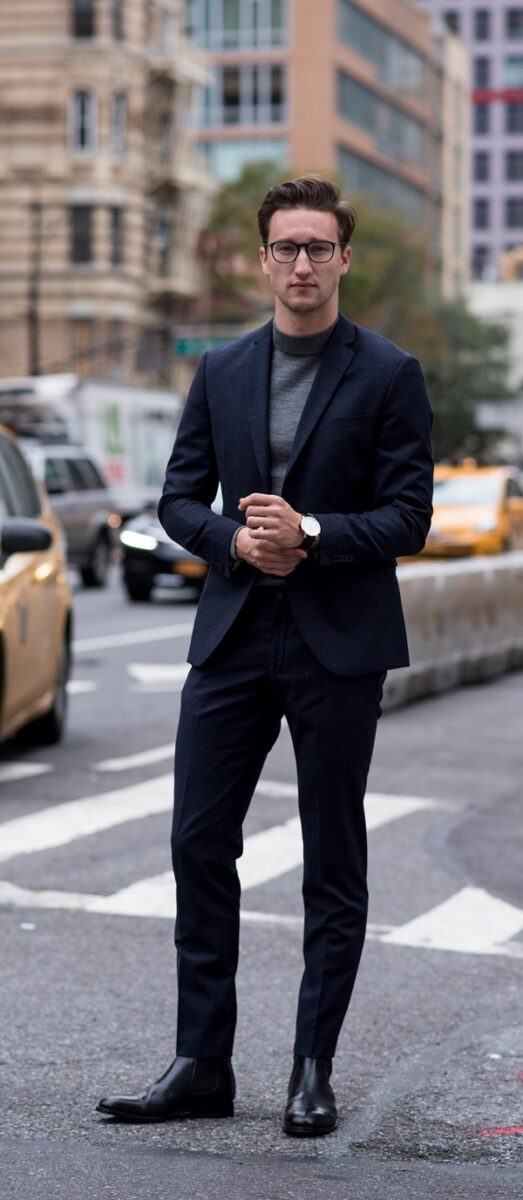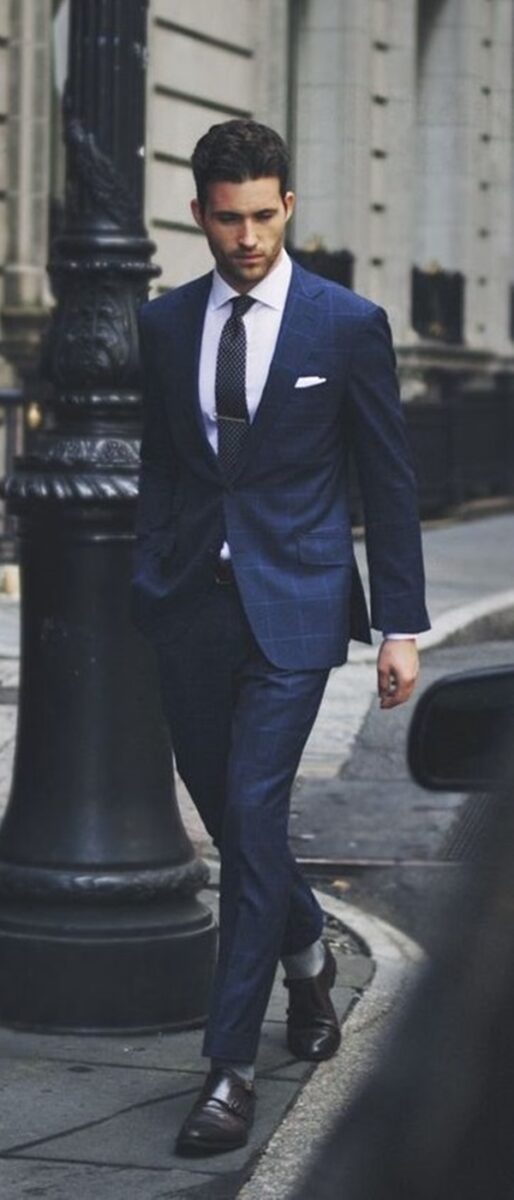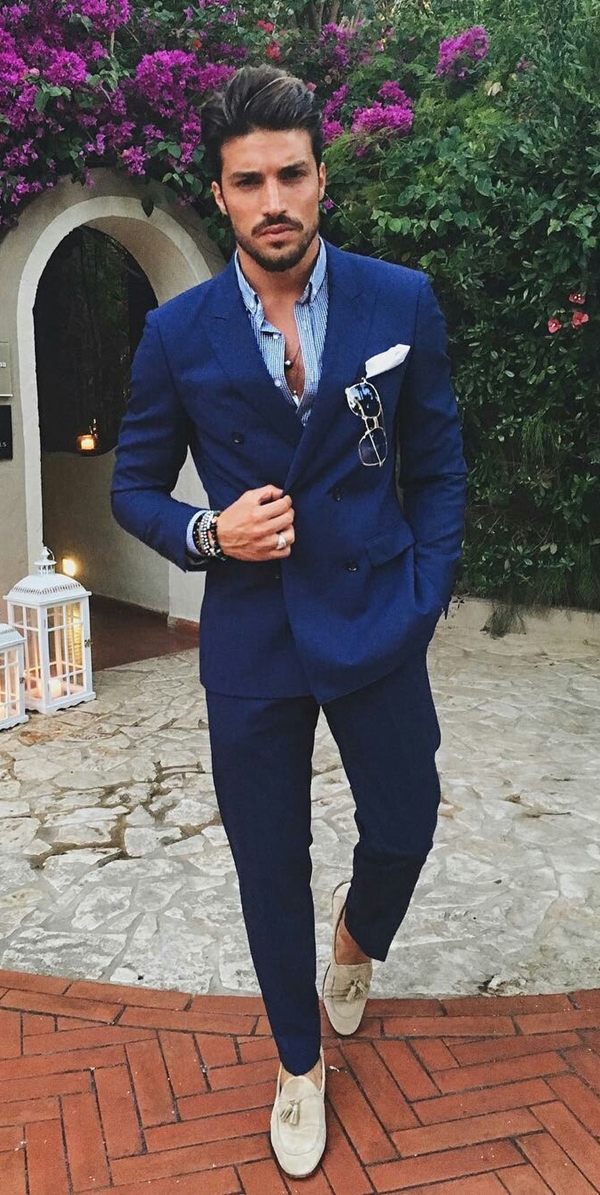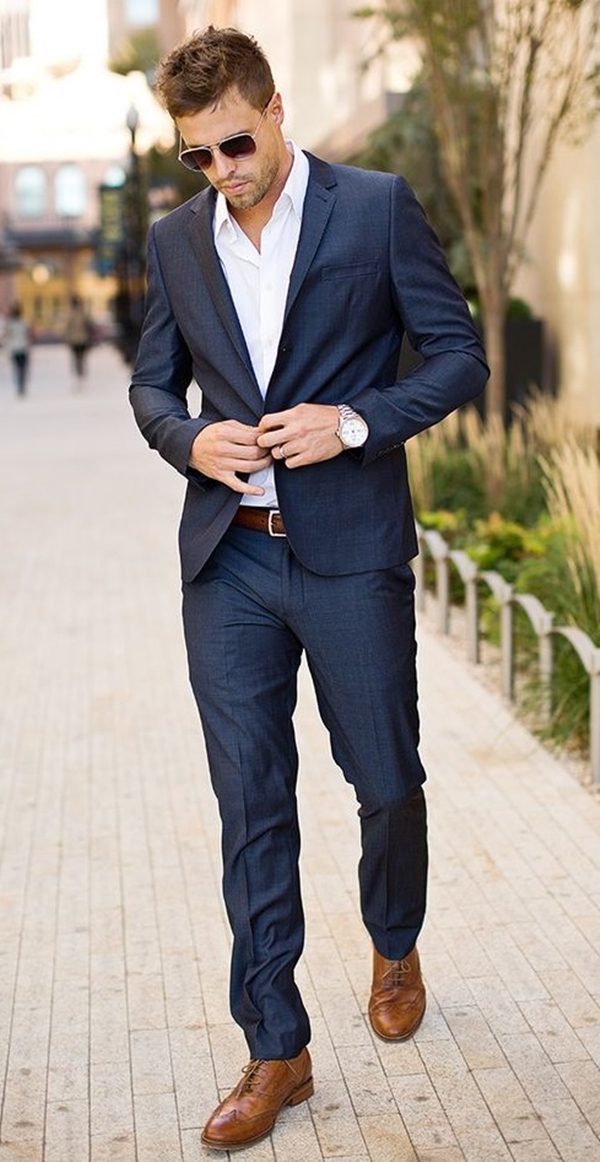 Navy colour with its deep and rich shade attracts a lot more attention than you can imagine. Everyone must own at least one navy suit that will enhance the overall look. The navy suit is one classic outfit that you can opt for formal as well as semi-formal occasions. And pairing the suit with some other pieces you can even wear it for a casual event as well.
Different Ways to Style a Navy Suit
Go for the Classic Look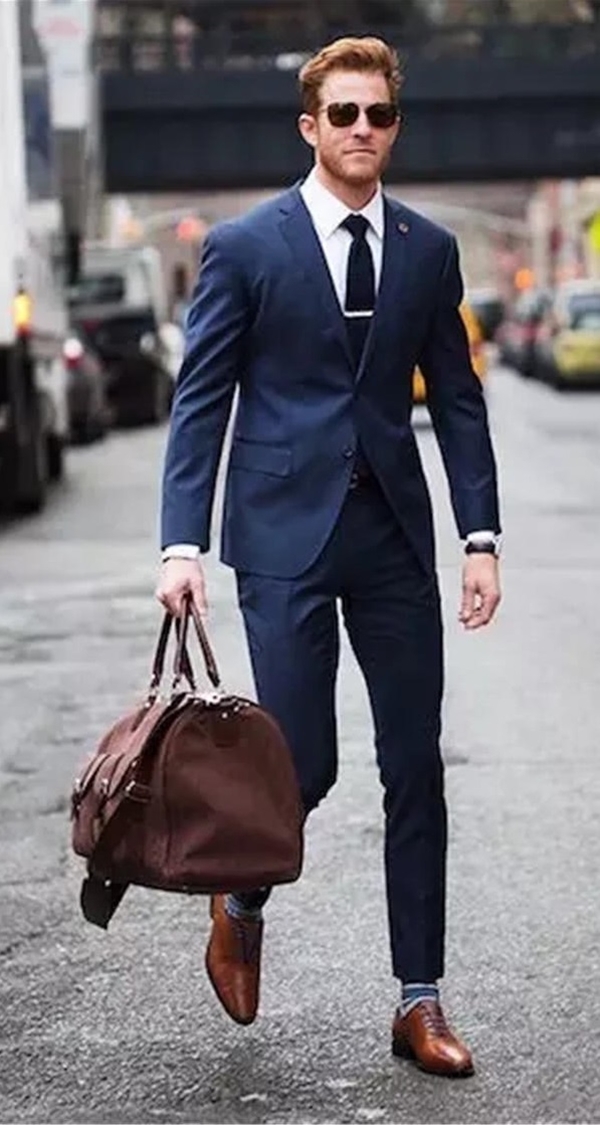 Wear your navy suit with a crisp white shirt that will look absolutely perfect with a black or deep burgundy tie. This look is nothing but the usual classic look that you can get with your navy suit. Wear brown oxford shoes with this ensemble and you are ready to hit the deal. A perfect watch that is stylish and sexy will do more good here. Look at these cool watches that you could try. 
Pair the Suit with a Plaid Shirt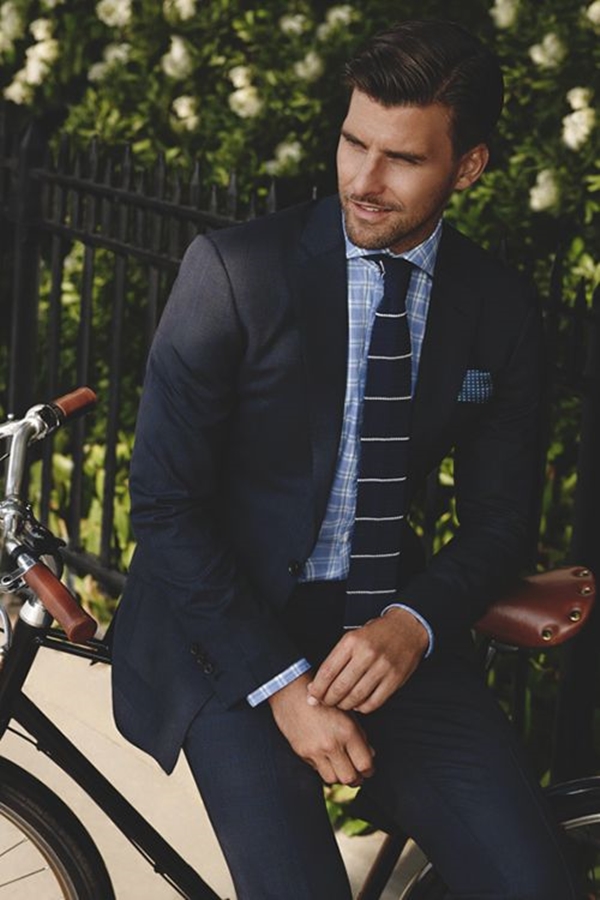 Rather than going with a block-coloured shirt, pair your navy suit with a plaid shirt of your choice. This will bring out a new look. To add more flair to this ensemble, add a tie with navy shade a bit darker from that of your suit or you could straight jump to a black tie. Make sure that the tie blends with the shirt. Add leather boots to this outfit to get the perfect look.
Navy Suit with a T-shirt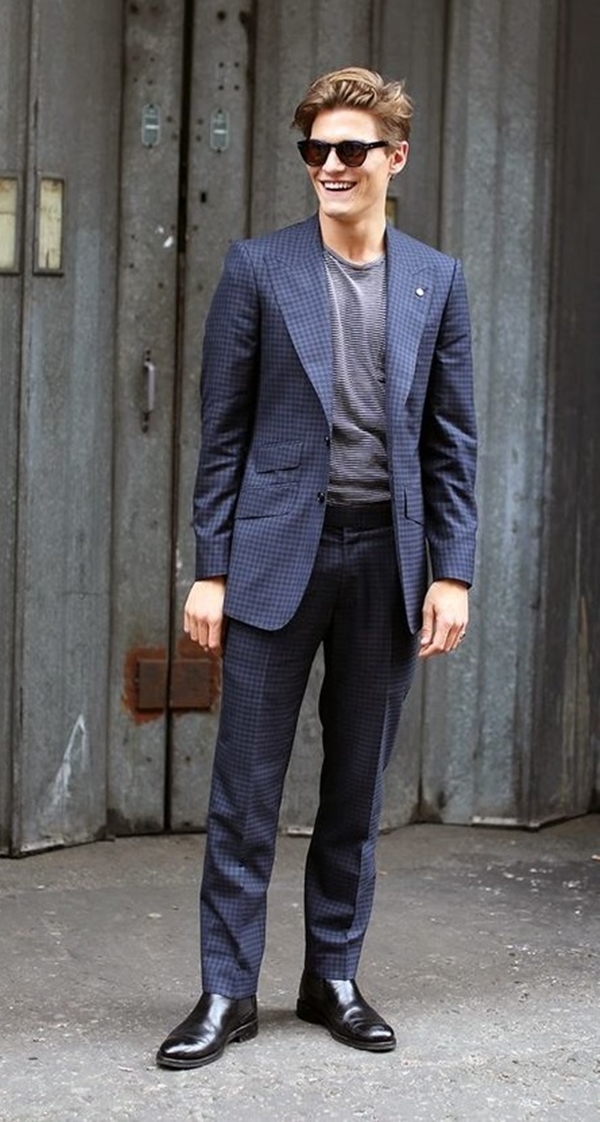 For a casual day out or an event, try pairing your navy suit with a polo or jersey t-shirt that will look really great. Of course, you don't need to bother with a tie here so choose the t-shirt with colour that will complement the navy suit of yours. You could go for sneakers or loafers with this outfit.
Layer it up with a Sweater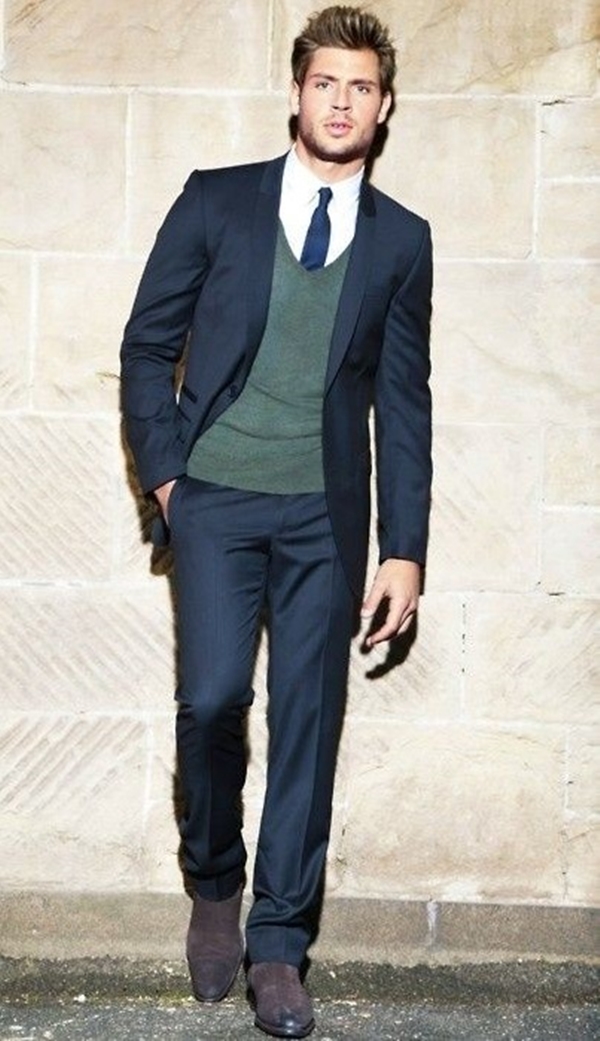 In the winters, you could wear your fine navy suit with a button down and a sweater. If the sweater is a V-neck one then you can add a tie to the mix or else leave it with a simple shirt and sweater on top. Go with deep brown Brogues with this outfit and more pizzazz into it.
Pull up a Turtleneck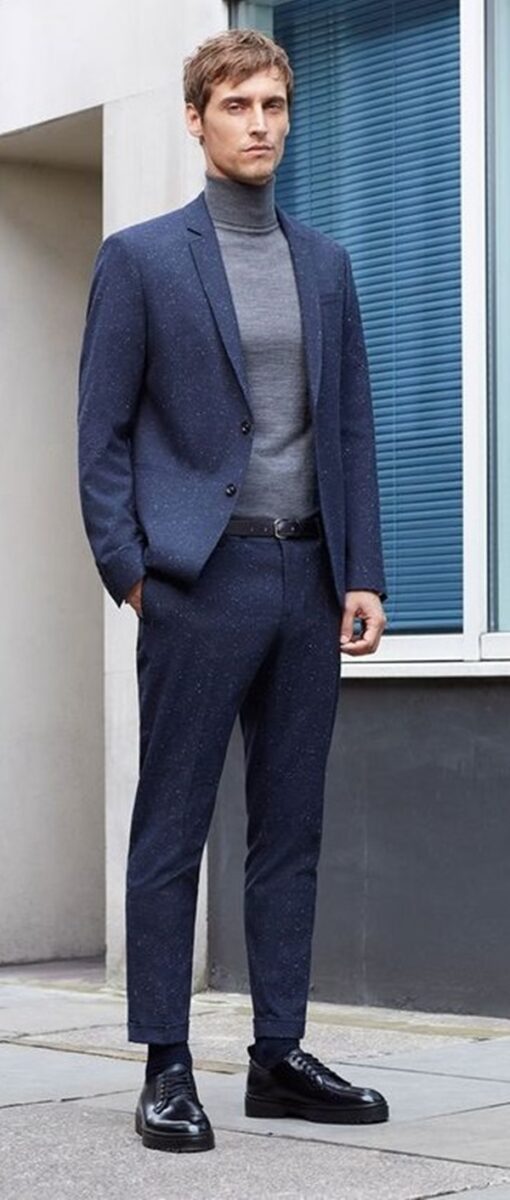 The turtleneck is a perfect way to bring the focus to your sharp and strong jaw if you are blessed with a sexy jawline. Add a navy suit with it and heads are definitely going to turn. So pair a navy suit with a brown or grey turtleneck and look more appealing.
Sexy Navy Tux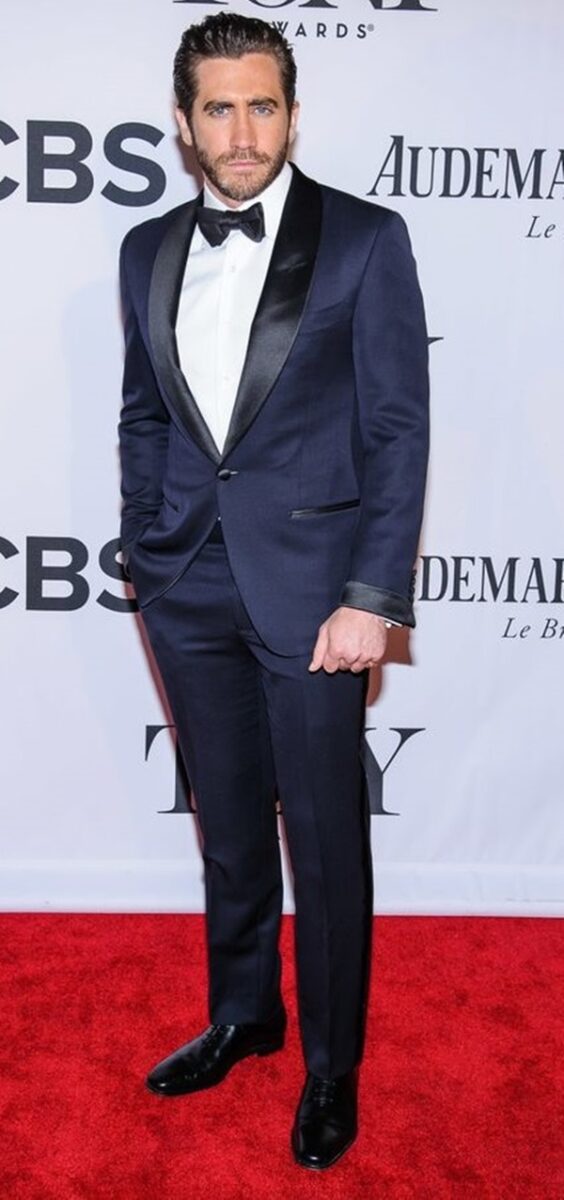 Tuxedos are nothing but perfect. While black is the main colour that goes with the tux, take a leap and try a navy tux instead. A white shirt and black bow tie will only enhance the ethereal look. Bow ties look really great when paired with different outfits and here it is totally dazzling with style. Add black oxfords with extreme shine and look like dapper in this look.
The Three Piece Navy Suit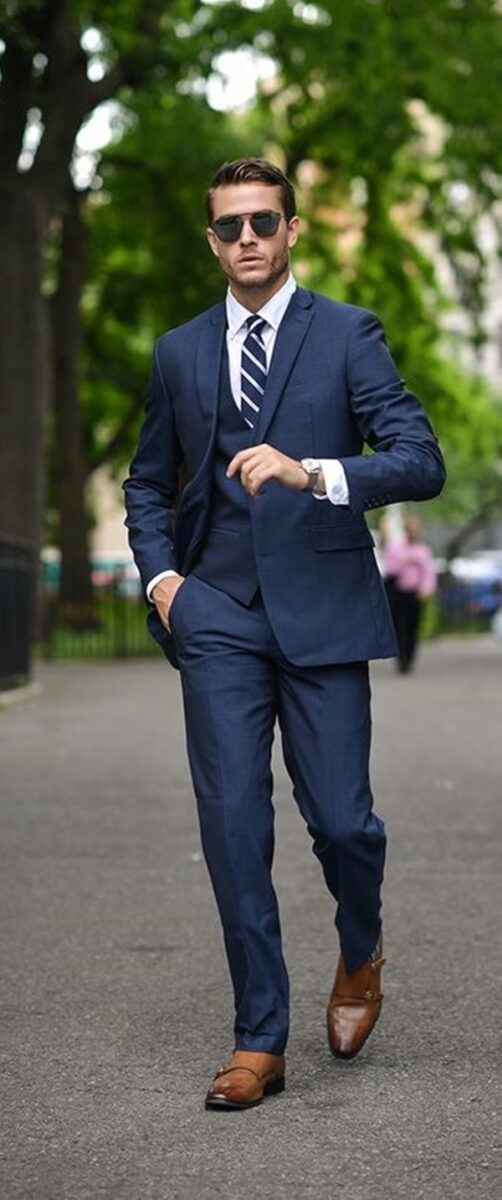 The navy suit is perfect in itself but adding a waistcoat into the mix will make it beyond perfect in look. There's no doubt that waistcoats add a unique look of their own and is worn nowadays as a style statement. So it's only fair if you add the waistcoats here as well.
Floral Shirt with a Navy Suit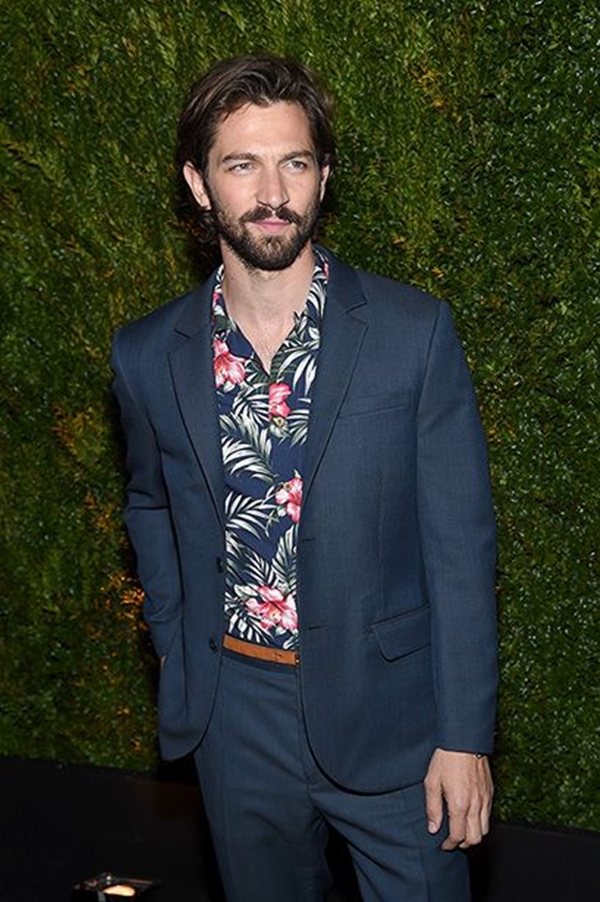 If you are one of those people who doesn't hesitate to take risks then you could totally pull off this look with a floral shirt and navy suit. The floral print shirts would make a great outfit in the summer. Look here for more such cool outfits that you could wear to beat the heat. There are all kinds of prints out there from loud to subtle floral prints that you can choose from. This look is obviously a no-go for the work but for a casual day, it's a done deal. You could go for other patterned shirts if floral is not your style. Make sure you have upgraded your shoes because with this ensemble. Loafers with metal designs are a good option to go for.
Patterned Navy Suit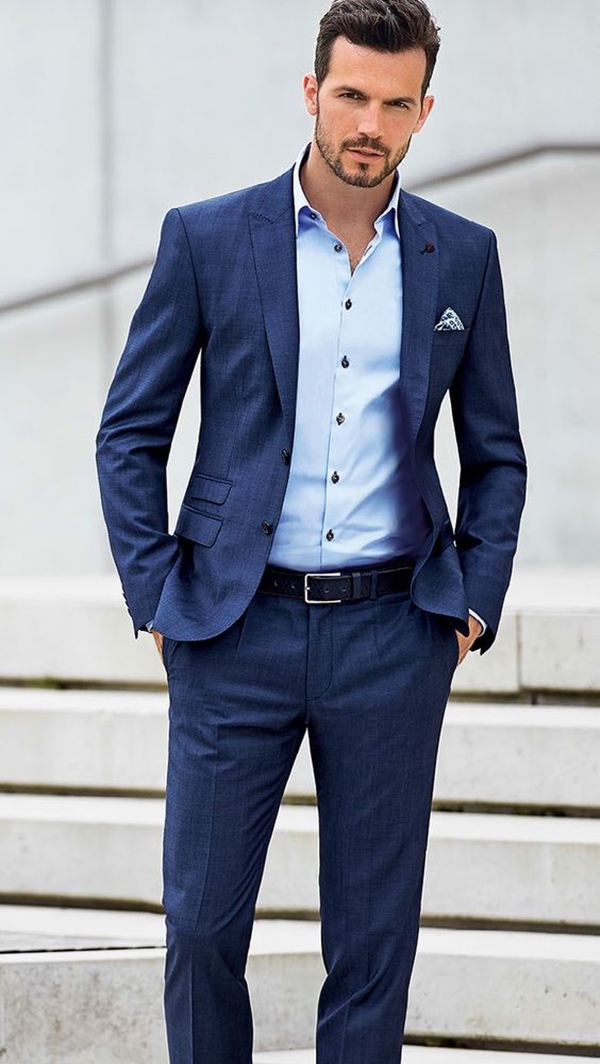 Go for a patterned navy suit with a button down for a summer wedding. There are different patterns such as these checkered ones that you could choose from but make sure that you opt for the ones that you can easily pull off. Skip the tie and go for a white pocket square instead. Here you could add more flair with accessories like watch and belt. Match your belt with your brown oxfords for a stunning look.
Break the Suit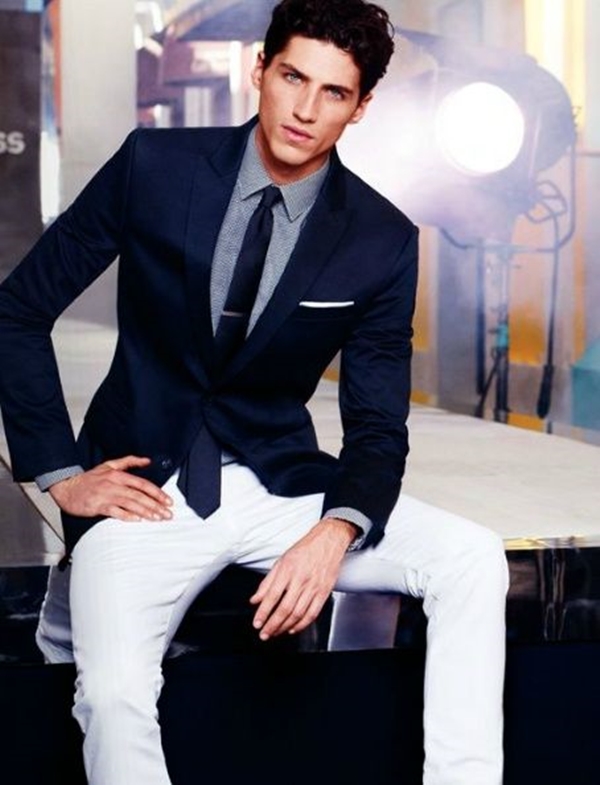 You could break your navy suit and wear the jacket with other trousers and pair navy suit pants with a crisp button down. There are so many ways that you could pair a jacket with your outfit in a stylish way. Belts can make your outfit more perfect since it is the thing that divides your body into upper and lower half. So choose the belts correctly.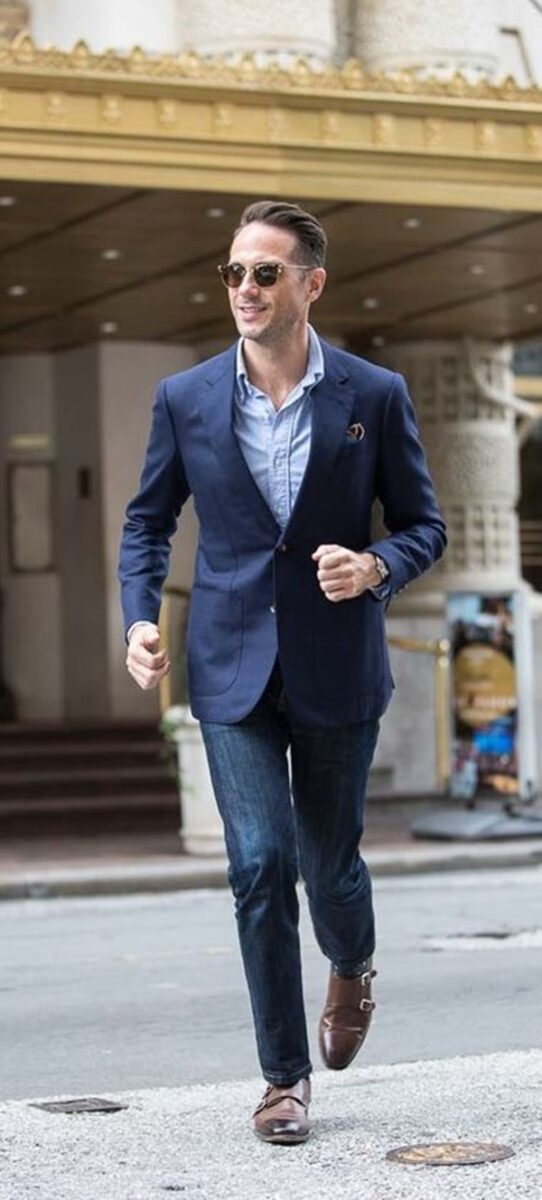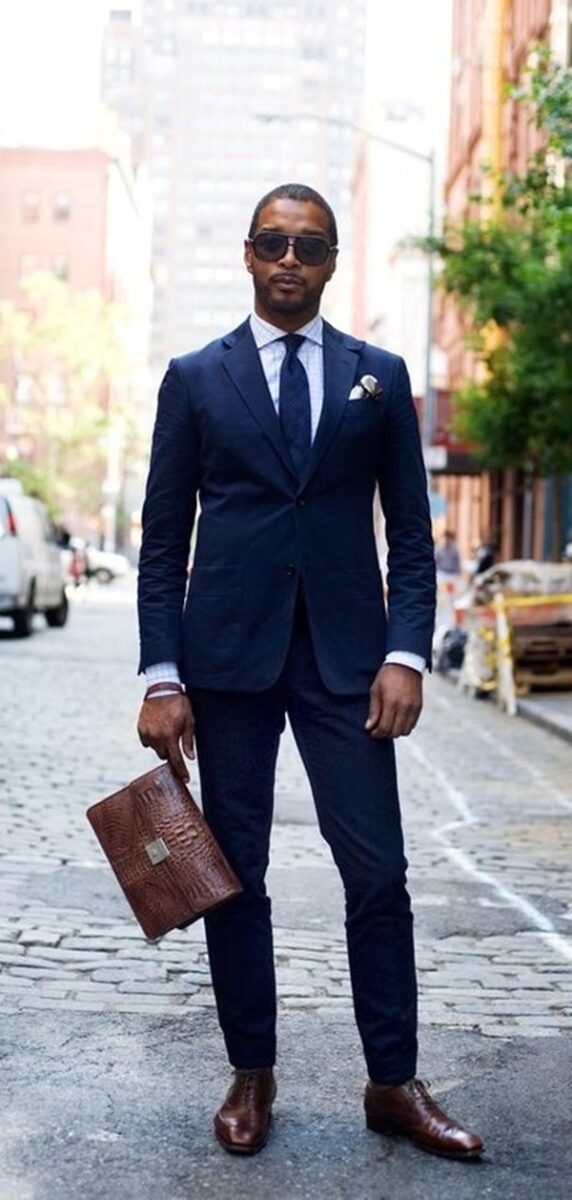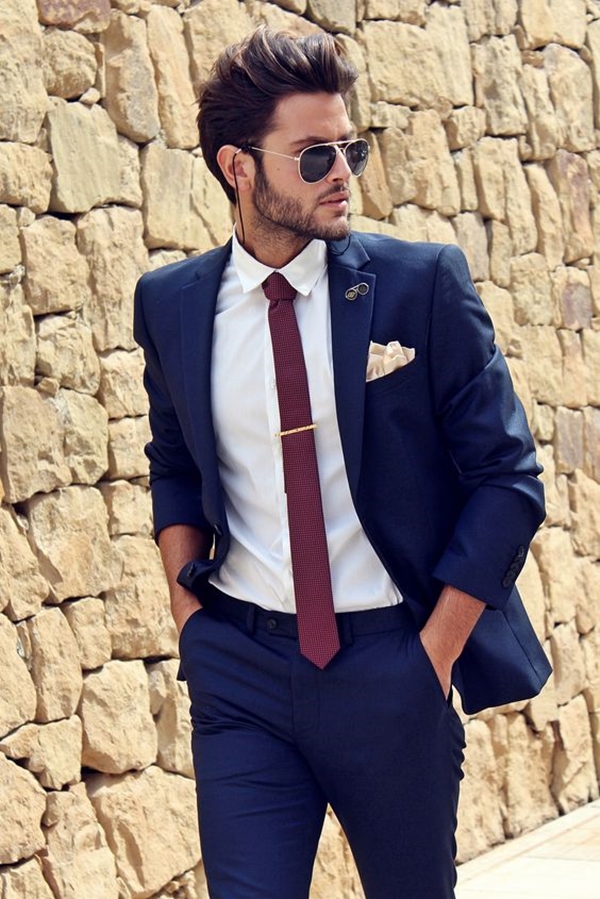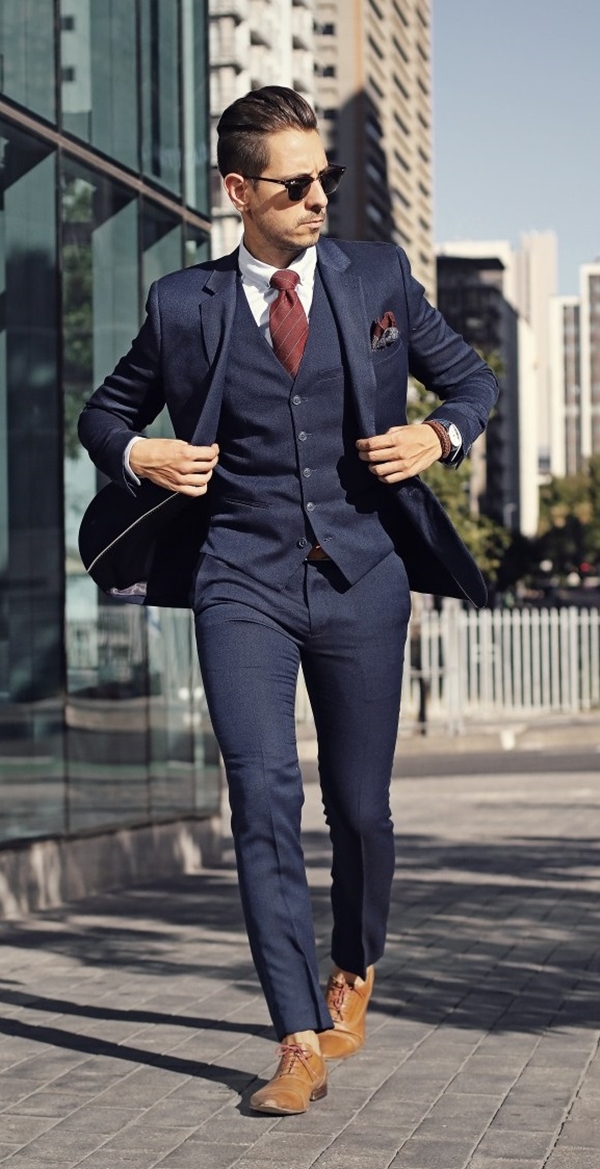 See, how one outfit can be worn with different things and make it more appealing. Match your navy suit with different tees and shirts as well as ties and other accessories. Wear it with a blazer and pair with different outfits like these.  Just wear it with confidence and it will ooze out of you eventually.