If there were one thing all men could agree on, it would be their love for sports. It's no secret that guys love competition more than their female counterparts, with 4 out of 5 American males reporting they were sports fans, compared to only 3 out of 5 females. And it makes sense.
From the beginning of humanity, men have been the more competitive ones. And despite technological advancements, our brains haven't changed much since the Stone Age. Now, the primal instincts that once helped us survive to dictate how we spend our free time.
But men love sports for many different reasons – not just competitiveness. Some use it to reduce stress and enhance well-being, while others enjoy a sense of accomplishment or camaraderie. Whatever the reason is for you, what matters is that we can all come together and enjoy our favorite sports.
Social media has revolutionized the way sports fans consume and interact with their favorite teams and athletes. With platforms like Twitter, Instagram, and Facebook, fans can get up-to-the-minute updates on scores, highlights, and breaking news. They can also connect with other fans from around the world to share opinions, debate game strategies, and celebrate victories. Social media such as thestunt.com has also given athletes a direct line of communication to their fans, allowing them to share personal insights and behind-the-scenes glimpses into their lives. From live-tweeting games to posting locker-room selfies, social media has changed the game for sports fans everywhere.
According to Josh Carney and Arnold Connell, Founders of STUNT™ "having one place for all sports fans to gather and engage on topics about their favorite athletic competitions, and with their favorite content creators is going to truly enhance the fan experience since they won't have any interference driven from non-sports related channels."
Getting Social With Sports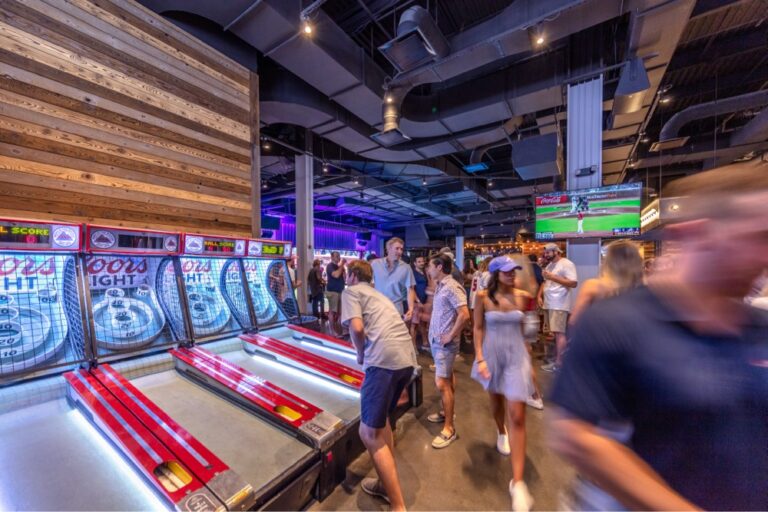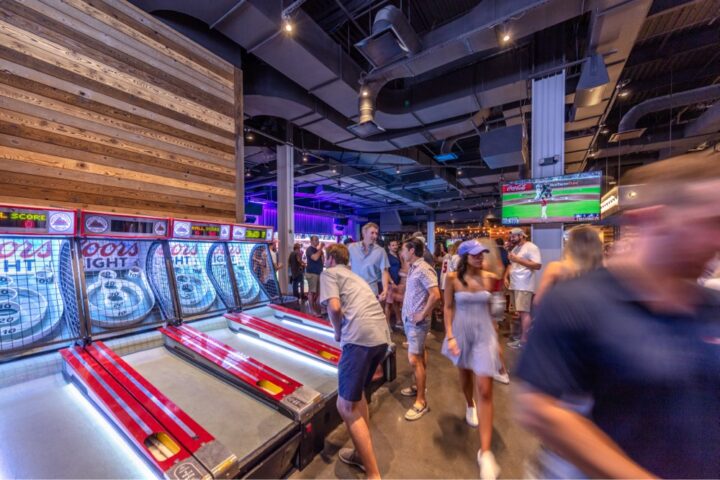 Many official social media pages post real-time updates regarding scores, injuries, and other important information. It allows guys to quickly get the most recent information about their favorite teams and athletes in seconds which is so essential in the fast-paced world of sports.
And then, there's the community. Social media allows men to interact with other followers and participate in online forums dedicated to their favorite disciplines and teams to share their love of sports with fellow enthusiasts.
Social media's great. But…
Despite the convenience of social media, it's far from a perfect tool for sports fans looking to enhance their experience. One problem is the lack of in-depth criticism and analysis, especially for lesser-known sports.
Access to live games is another concern. Social media offers only the most popular sports, leaving those interested in niche games with nothing. Many sports fans agree that the selection could be more varied if social networking sites offered live broadcasts of specific events.
There's also the fact that social media isn't just for sports fans. Because of that, it may be challenging for fans to locate the sports content they're interested in since their feeds are overloaded with irrelevant content.
Enhancing Sports Experience With Technology
Seeing a gap in the sports experience offered by social media, companies are constantly looking for ways to close it with technology. With the emergence of sports social media platforms providing in-depth analysis, live-streaming, and user-generated content, there are now places where fans can get a truly immersive experience.
We also start seeing more emerging technology used to enhance the sports experience. Whether virtual or augmented reality, some companies are creating apps that let users watch live sporting events as if they were in person.
As technology advances, we'll continue to see more revolutionary ideas in the world of sports. These new approaches will benefit from cutting-edge technological development to provide more immersive experiences than conventional social media platforms.
Why Should You Engage in Sports?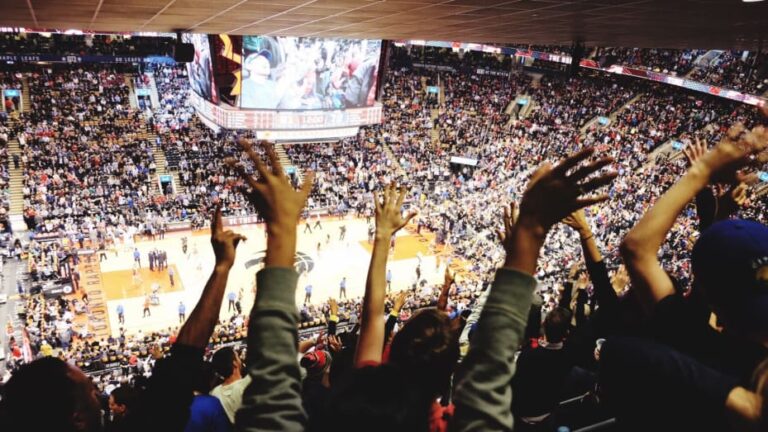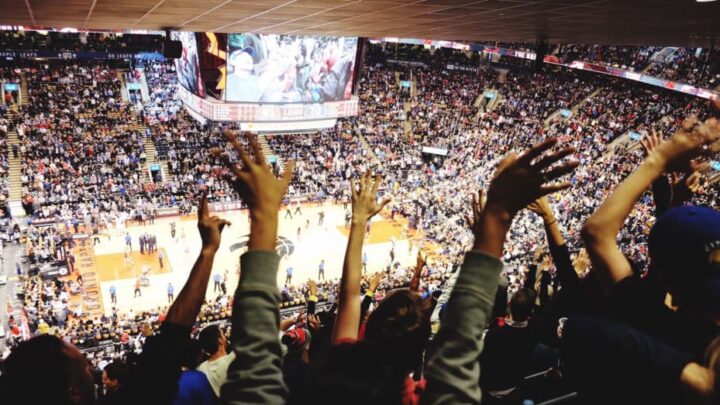 The most popular reason why men choose to do it is the chance to develop friendships with other fans. Strong bonds with friends, coworkers, and teammates developed via sports participation can be founded on shared interests and aspirations.
Men who participate in sports also enjoy the thrill of competition. The challenge of competition and the sense of achievement that comes from working to enhance one's abilities and performance is another reason guys love sports so much.
Lastly, we can't forget the pride of winning a game. Many guys feel satisfied and accomplished when their team succeeds, as it gets them bragging rights over those who supported their rivals.
Inspiring Sports Fans Through Content
When discussing social media, we can't forget content creators who make those platforms so alive. The presence of educational and engaging content that keeps fans informed about their favorite sports and teams is another reason men continue using social media platforms.
This might include breaking news, opinions, insider access, and more. Collaborating with fellow creators or influencers is a strategy sports content creators use to engage fans further and increase their channels' exposure.
Why you should consider using social media as a sports fan?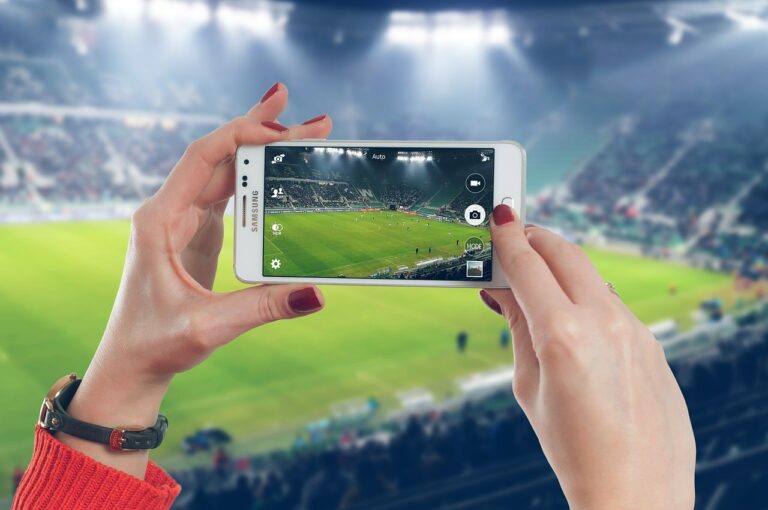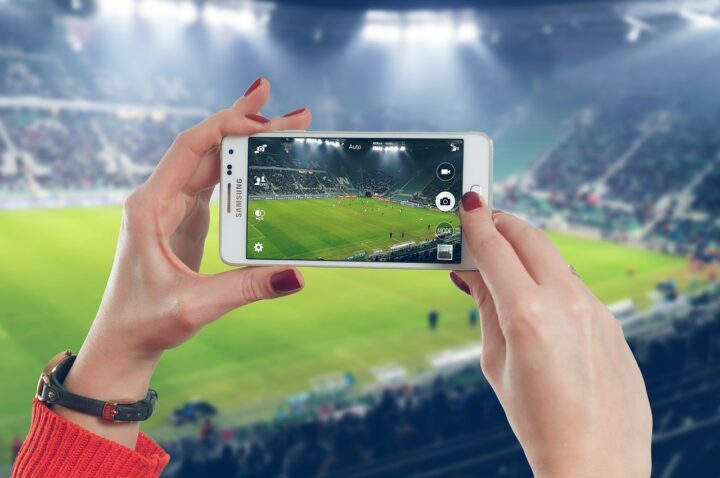 There are many reasons you should consider using social media to enhance your sports experience, on top of what we have covered. Some of them include the following:
Community. Social media allows you to interact with other fans and talk about your favorite sports, games, and athletes.
News. Sports leagues, teams, and athletes communicate with their followers directly through social media to provide the latest news and updates.
Convenience. You can get live-streaming and other forms of content via social media, getting a more engaging viewing experience.
Real-life experience. Sports events are often advertised through social media, allowing you to become one of the first to get tickets and secure the best seats.
Variety. You can get various viewpoints with social media, including journalism and content from independent creators.
If you consider yourself a sports fan but aren't using social media to enhance your experience, you are missing out. And with social media being 100% free, there's no reason you shouldn't give it a try – especially since you probably already have an account on some of the most popular platforms.