For ages, humans have been evolving and so have their needs. The interest and attraction that men and women share in each other have been blooming since the zero the point of human evolution. For ages, women have been getting complex, and the wants and desires of men are evolving wonderfully. But what do men want from women exactly? Be it the skin color or be it the figure, every man has different preferences for their dream girl. These are just the physical choices but there are many other qualities that a man would like to have in his better half. Want to know more about men? Check out this blog Meet-The-Right-Man.com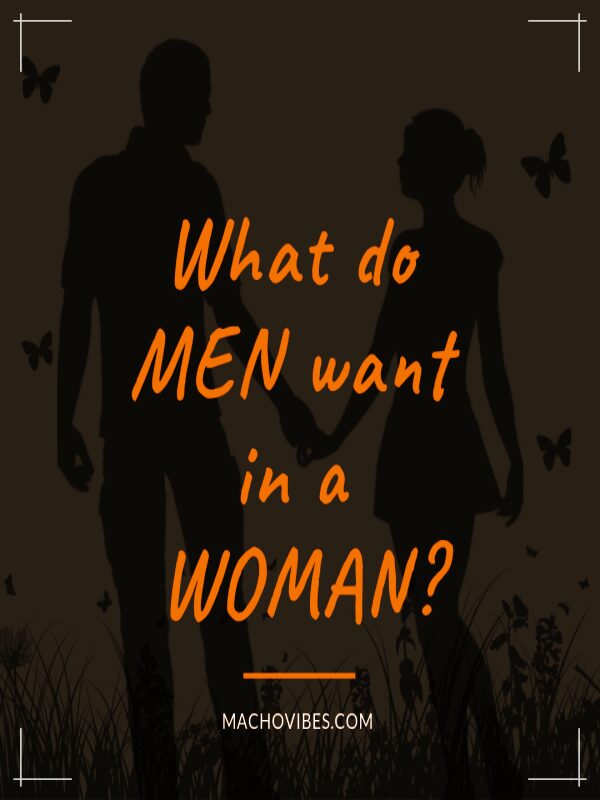 What Do Men Want From Women?
 A Beautiful Character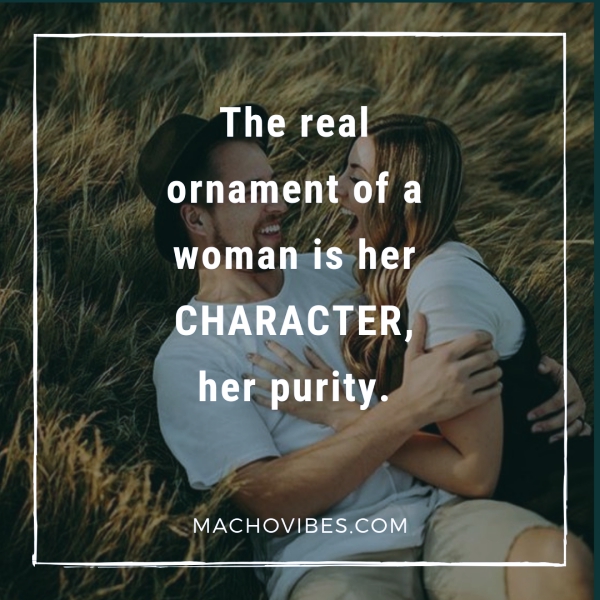 Beauty is only skin deep, but the real beauty lies within the soul. A beautiful character is what makes a person loved. Men prefer girls who portray them as they are. They never fall for the girls who pretend to be good to them. Thus, a man wants his lady to possess a beautiful character.
Appreciative Nature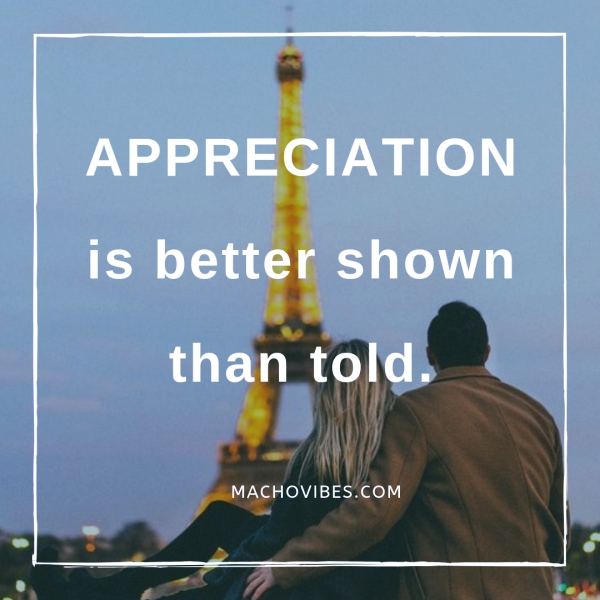 Everyone needs to get appreciated. People should display appreciation rather than telling. A man looks for a girl who would appreciate him for the efforts he takes to be with her, to make her feel happy, to support her, etc.
Companionship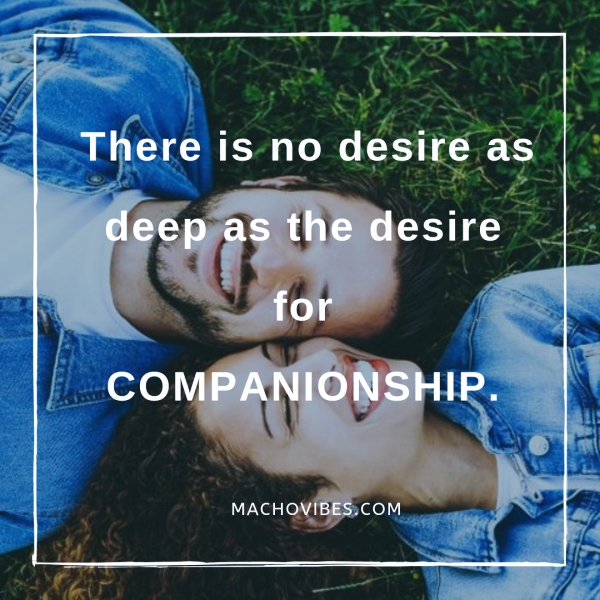 The realization that makes you feel close to someone in a friendly way defines companionship in the best possible way. Though a guy may have a huge squad of friends the feeling of being with a girl who they find emotionally attached to is completely different from the feeling of being with his guy friends. So, companionship is a quality that a guy wants to have in his girlfriend.
Confidence And Boldness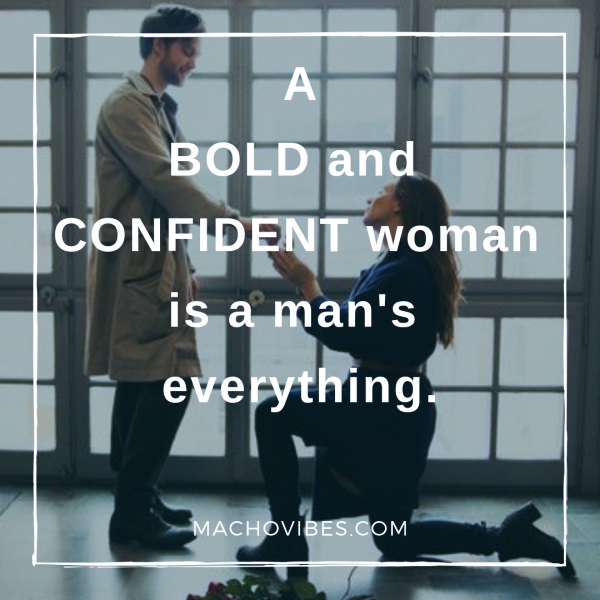 Who doesn't loves a confident and bold woman? Similarly, men also find these qualities to be of great concern when they go for choosing the woman of their life. Men fall for girls who love themselves regardless of having flaws.
Emotional Bonding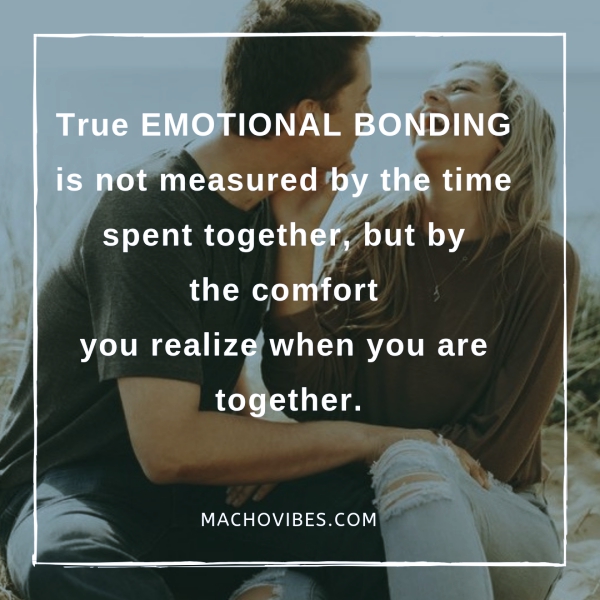 Men do desire sexual intimacy but they also try to seek the intimacy of souls. Though physical intimacy is an important factor for men, the intimacy of heart and soul is also very important. This kind of intimacy makes the person feel more alive. Men generally don't show such feelings openly, but deep inside they also need a soul that would connect to theirs.
Intelligence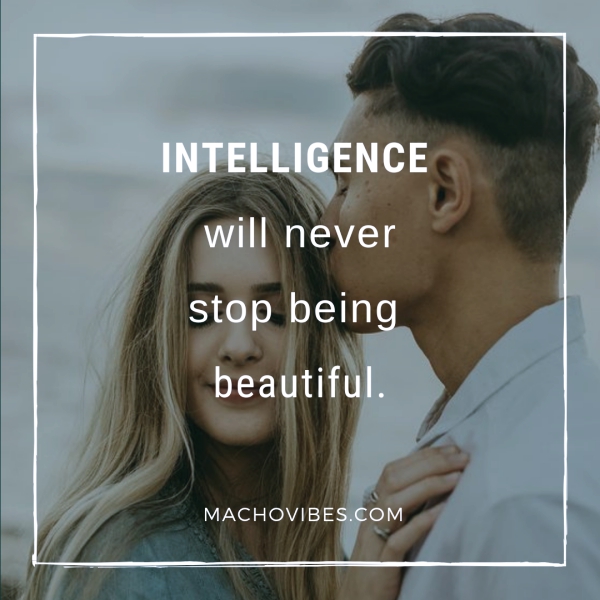 Men find intelligent women very attractive. A pretty face, beautiful body, and a functional mind is all that can get a guy hooked. The beauty may fade away with time, but intelligence stands by all the way long. How about having a girl who can hold any kind of conversation with her intelligence? So, for a man, intelligence is a must to have in a woman.
Intimacy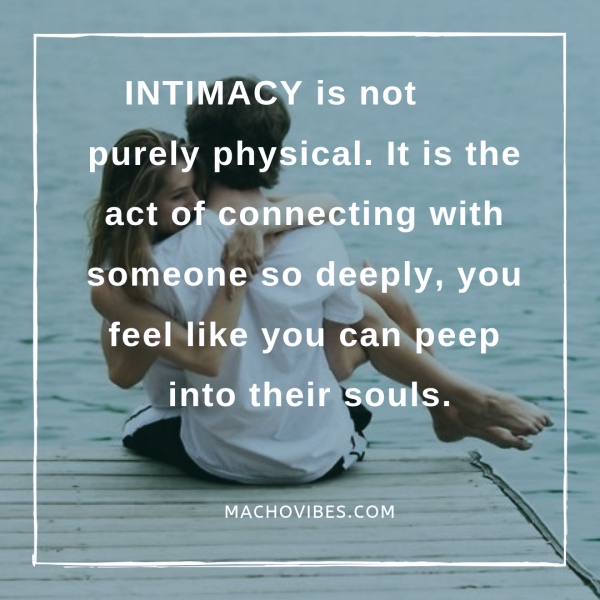 An act of expressing sexual desires, intimacy is yet another major thing that men want. It is important for couples to get intimate while in a relationship in order to build trust, increase personal attachment, and also to experience the painful pleasure. Physical intimacy doesn't refer to the act of intercourse only, rather it involves a wide range of actions such as cuddling, holding hands, bathing together, etc. and it's true that not only women but men crave for these acts too.
Loyalty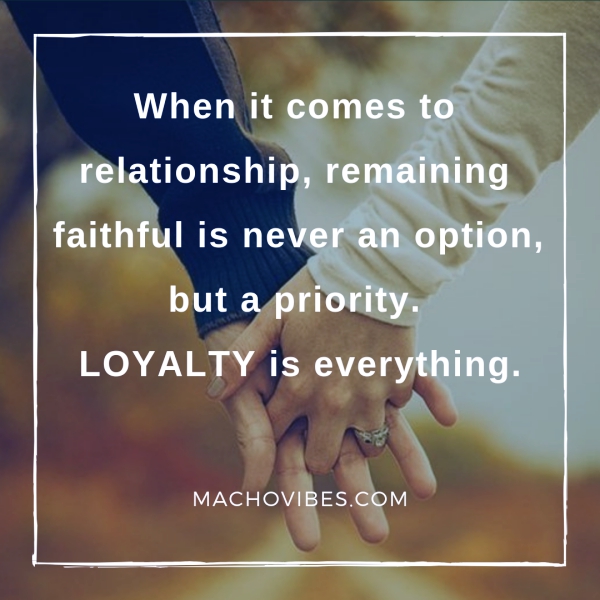 Men or women, everyone demands and desires for commitment and loyalty from their partners. These being the most important factor for any relationship to work great, guys want their girls to be loyal and trustworthy to them, and thus in return, the guys also want to be trusted back.
Modesty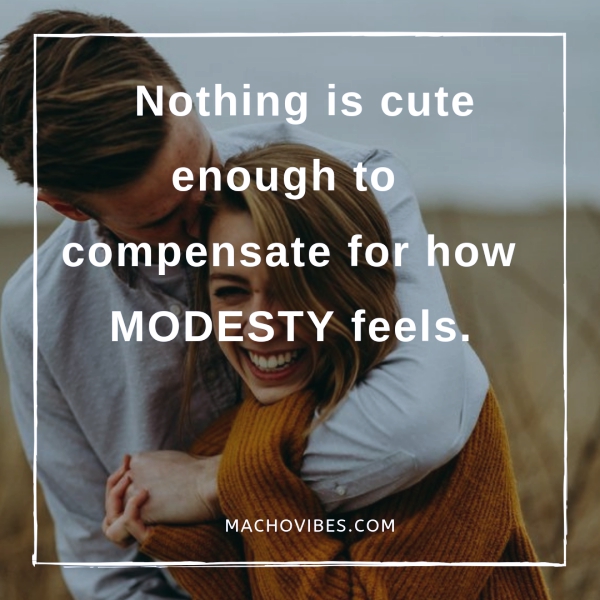 A modest person is always a beloved one. Humble people spread humble vibes wherever they go. Men would love to hang around with the girl who is meek and gentle to them. They love girls who make them feel pampered and who treat them with great love.
Passion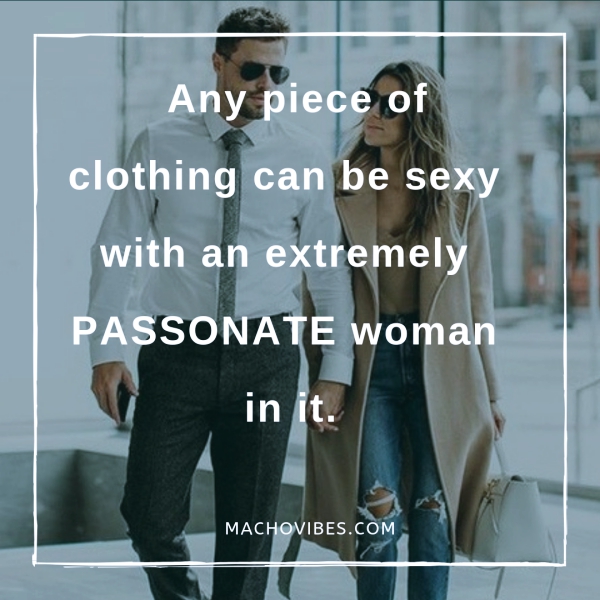 A man with dreams needs a girl with a vision. Men prefer girls who are passionate so that they can understand each other's goals and aims more clearly. They love to be with the girls who are strong, opinionated, and full of ideas. A guy wants his girl to know and understand his passion, one who motivates and encourages him to follow his heart.
Respect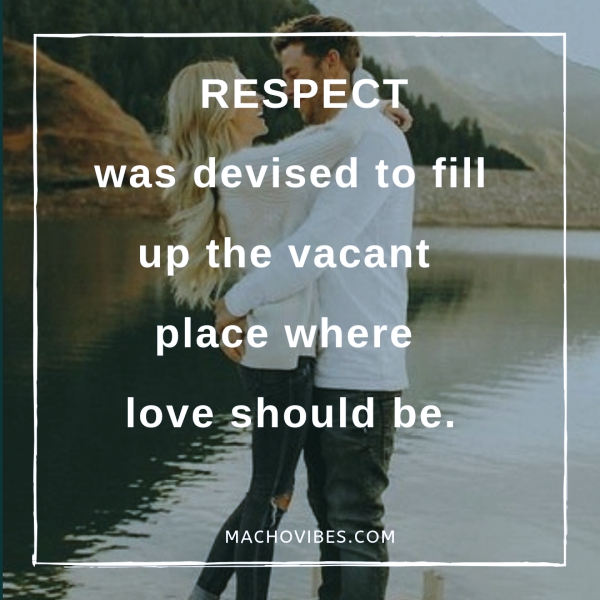 It is rightly said that respect was devised to fill up the vacant place where love should be. Respect plays a very crucial role in a relationship. A guy always wants to get truly respected by the girl he loves. He wants to be with someone who wants to see him grow and honor him for who he is.
Support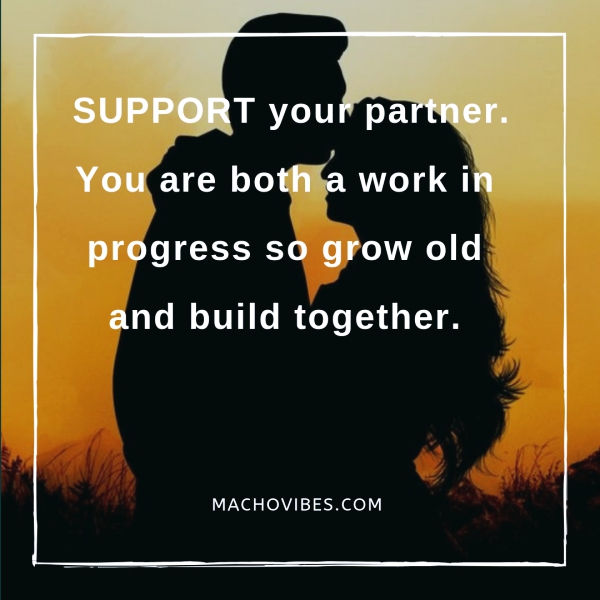 Guys do need a pillar of strength in their hard times. They generally look for girls whom they find emotionally stable and calm. They find girls who are emotionally stable to be much more supportive in nature. Both men and women demand their partners to be supportive of every step and decision they take in their lives.