Some locals believe that Sydney does not have much to offer after sunset. However, the more knowledgeable denizens know the city as one that offers buzzing nightlife and so much to enjoy. But to have fun at night in Sydney, you must know where to look.
The city has many great activities and places you can explore after the nightfall and have the best time of your life. Below are some of the top picks for activities or places to visit and enjoy Sydney's nightlife.
Enjoy watching great movies outdoors
Although you could watch a night film anywhere across the globe, Sydney offers some of the best scenic outdoor cinema spots where you could can yourself—perhaps with a romantic partner. Ensure you take advantage of the warm summer nights to watch outdoor cinema.
During those warm summer nights, treat yourself to lots of fun by watching the latest releases in some of the best popular parks. These include the Moonlight Cinema in Centennial Park and The Royal Botanic Garden's OpenAir Cinema. Moreover, you can visit Bondi Beach, where there are short film festivals and cinema nights year-round and have a great time. Any day you want to spend a lazy evening in Sydney, consider going to a night cinema somewhere outdoors.
Watch or dance to live music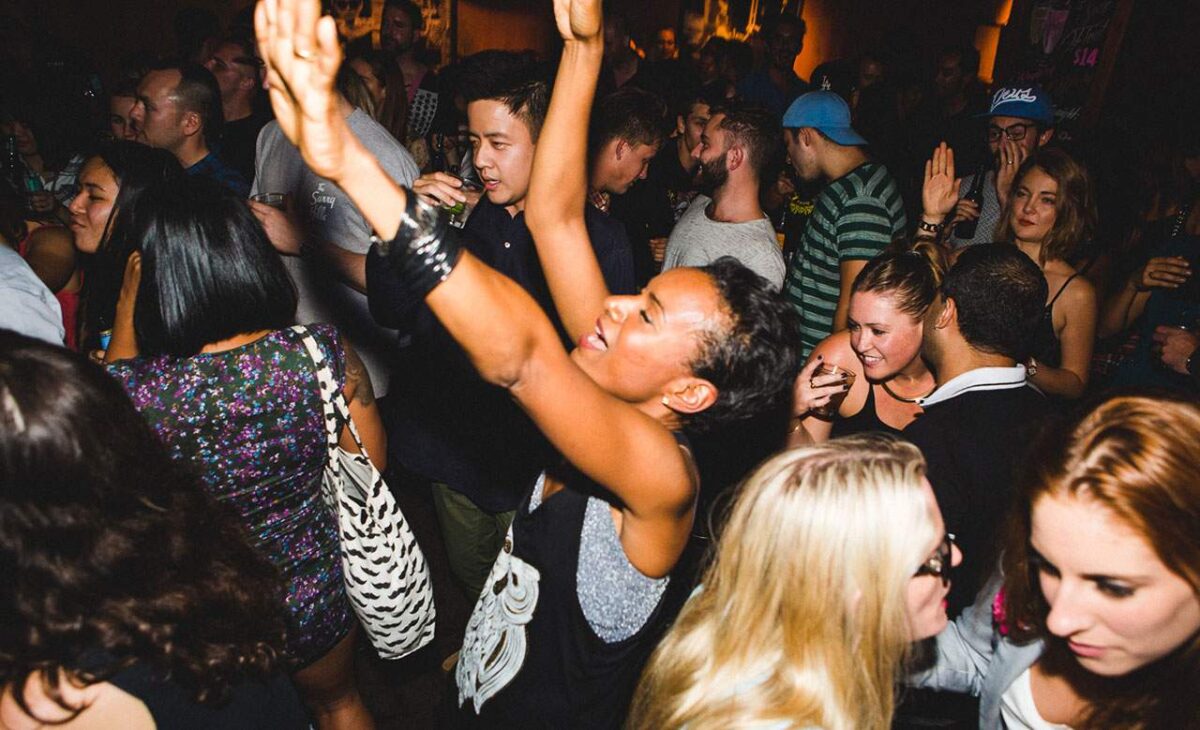 If you love live music, Sydney has some fantastic choices to offer throughout the night, and you will be sure to have lots of fun. One of the places to check out for live music is the entire Newton and Enmore area because they are big destinations for a wonderful night out.
No doubt, watching dance at the Enmore Theatre is such an exciting activity. They also host a wide range of international and local musicians whose performances will leave you happy. Besides, Enmore Theatre is home to some of the best stand-up comedians who will crack your ribs with their fantastic routines.
Eat pizza as you enjoy Karaoke sessions
You could consider visiting some of the best pizza joints when you are in Sydney and would prefer just a light meal or just a quick bite. And as you enjoy the delicious pizza, enjoy some karaoke sessions in the pizza pubs or even participate in the karaoke if you would like to give it a try. The pizza joints also have impressive live performances by international artists and will undoubtedly leave you thoroughly entertained.
Walk along the shores of Darling Harbour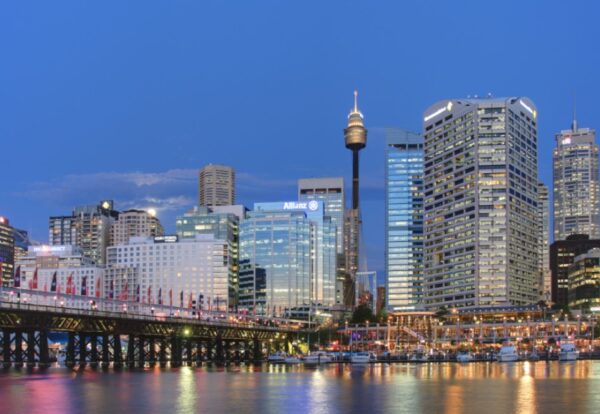 The chances are that you will spend some time at Darling Harbour during the day and have lots of fun. You will be surprised to know that the place gets even more exciting during the night. Darling Harbour lights up, reflecting the skyline of the city's central business district, and its atmosphere during the warm summer nights is just unique. Also, the place is perfect for adults and kids so you can have a great family night out here. If you are alone and desire some great company, you can check out Ivy Société to hook up with a sexy and cute lady or a handsome man with whom you can explore Darling Harbour.
Enjoy Sydney Harbour's sunset cruise
When on a visit to Sydney, one of the things you cannot afford to miss is exploring Sydney Harbour, be it on a dinner or a lunch cruise. Typically, Sydney Ferries offers an incredible experience—crossing the Harbour and allowing passengers to enjoy beautiful views from one point to another. However, you should consider taking a sunset cruise for the best opportunity to take in the picturesque views in a relaxed setting.
Although you will be spoilt for choice among the many Sydney Harbour cruises, the evening cruise is the best, whether with dinner or without. This is because the views of the city at night are even more stunning than during the day. And with many reputable operators offering cruises, you need not worry so long as you pick one with good reviews. The night cruise is at the top of the most exciting things you can do during the night in Sydney, so don't miss it.
Take a Drink While Enjoying Great Views at Opera
Do you enjoy watching a beautiful sunset? Then Sydney offers a unique chance to catch sight of the sun going down behind the Harbour Bridge—with the Opera House making the scenery more beautiful. As you sip your drink, enjoying the view, nothing beats this incredible experience that you can only enjoy in Sydney.
To get the most spectacular views of the city, make time to visit Opera Bar, situated only a short walking distance from the Circular Quay Station. You can go there on Fridays to be part of the after five merrymakers, or visit the place at the weekend, before going into the Concert Hall for a show, and enjoying the wonderful experience the place has to offer. Moreover, you will love their delicious dishes because they have a world-class menu.
Visit some late-night art galleries
You are used to visiting and exploring art galleries during the day, right? One awesome thing Sydney offers is a chance to enjoy art during the night. Two of the best art galleries in Sydney have a fantastic after-sunset schedule for art lovers to enjoy seeing fantastic art products.
You can check out the Museum of Contemporary Art (MCA), one of the best rooftops in Sydney, with a view that captures the Circular Quay's lights and the Opera House. The ARTBAR events at MCA convert the gallery area into a big party, allowing revellers to go round sampling the latest exhibitions and, after that, sip their drinks on the rooftop.
The Art Gallery of NSW is another place you can try after sunset. They have a calendar of rotating events as per the exhibitions and are aptly referred to as Art After Hours. The schedule has intimate tours, talks, life drawing, and lots of drinks and interactive sessions for the art and culture lovers.
Conclusion
If you were wondering whether Sydney has good nightlife, now you know the city has so much to offer after sunset. In fact, the night is more lively and merrier than the daytime. All you need to do is decide what you like doing and choose the best venue to enjoy it.