Generally, when people look to start side hustles, it is because they want, or more usually need, extra funds right now, rather than looking too far ahead towards the future. Although this can be a good way to work, you will also find it very beneficial to have one eye on the future as well.
There are some side hustles you can start, which generate small amounts of funds within the first week or so, whereas others will take a lot longer with little or no immediate payout, but they could result in much larger funds being available for you to reap, further down the line.
1. Selling items online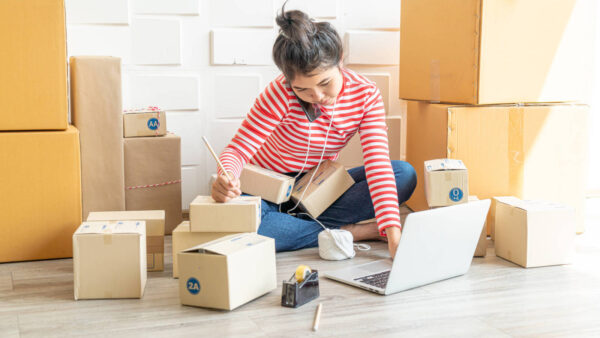 There are a fair few different ways of selling items online, depending on what you want to do, how much space you have, and how you plan on selling your items. The cheapest way is selling your unwanted items on sites such as eBay, Esty, or even Facebook.
However, if you are looking to sell new items and you do not have the room for the stock, you can set yourself up as a drop shipper; this can be done when you list or advertise the goods, and the manufacturers will send the items out directly from their warehouse to your customer.
This may well sound like the best deal for you, but you will have to negotiate financial rates with the manufacturer, as obviously you will not get the full asking price of the item to keep. You will also have to be prepared for any eventuality, as you will be standing as the middle-man in the transaction, and should the manufacturing company get the order wrong, or not send it out at all, it is you who will be answerable to the customer, and not them.
2. Sign up for an account on Fiverr
You can sign up for your services and skills on sites such as Fiverr. This is where you advertise your abilities such as writing articles, blogs, and essays for example, or designing logos or illustrations, to mention just a few. You will also find that there are areas where you will be able to see work that is available for you – there's usually a wide and varied range on offer. Those that want to work on Fiverr, can be members of the public, small-time businesses, or even large corporate companies.
Of course, you may very well find that you are not offered ground-breaking rates of pay, but if you get enough work, depending on the type of work you are looking for, you may be able to make a decent enough income out of it.
3. Ad-hoc delivery driver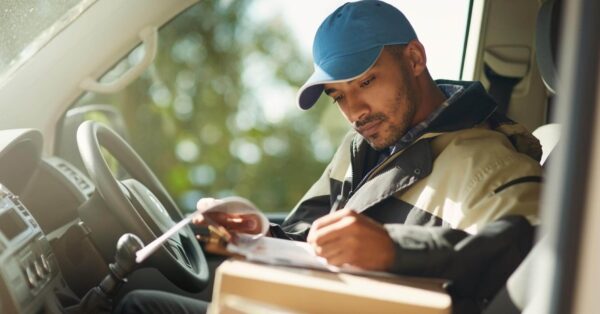 However, if you are the type of person that enjoys a physical job and likes to connect with people in person, then the side hustle of a small-time ad-hoc delivery driver, could be right up your street! You will not necessarily need a large vehicle, as there are plenty of delivery jobs for small packages, or even single items, so you may find that you can carry out this service with a normal family vehicle, a motorcycle or just a bicycle, for very small packages.
When you are looking for shipping work, you will probably want to do everything that you can, to gain employment, including putting flyers and leaflets around your local neighborhood. However, one of the most valuable places you can go to gain shipping work is a company such as Shiply. You will find that there are lots of shipping jobs posted that you will be able to bid on if you can carry them out. The sites themselves do go into detail on how this can be done, and they also explain exactly what is expected of those who bid and win the jobs available.
4. Affiliate marketer
If you are looking for a side hustle with minimum upkeep and work, you may want to look into the possibility of becoming an affiliate marketer. The first step towards this is to find a business that has a product that they want to have promoted, which relies on affiliates, in order to increase public awareness.
If you are successful in your attempt at becoming one of their affiliates, you will be given a link or an advert to put on your website or use within your social media posts. The business that you are an affiliate for will pay you just for clicks, or whenever they make a sale that has come through your particular link, depending on the exact terms and conditions in your contract.
No doubt you have visited websites where there are adverts either around the article that you are reading or down one side of the screen – these are often affiliate adverts. However, in order to make this work in your favor, you will have to make the articles or posts, relevant to the product or business that you are advertising for, and be aware that there are some products that have a much higher rate of pay for an affiliate, than others.
5. Social media influencer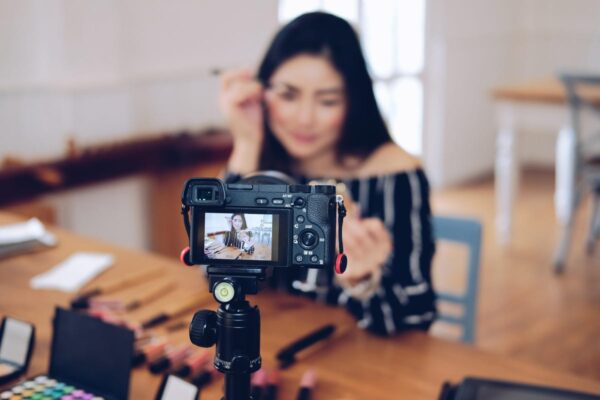 You could, if you have time, and like the idea of getting your face known to millions of people, set yourself up to be a social media marketer. If done correctly, there is a lot of money that can be made within this specific sphere. You may find, however, that it is slow to start with, and you may have to give yourself time to make your mark, as big businesses will pay a lot to those with a vast following, but are not so inclined to part with funds or freebies for those without a large fan base.
However, in saying this, if you choose an area of expertise that you are interested in, you will not find this a bind, and will actually thoroughly enjoy your journey from little-known you, trying to get your voice heard – to having businesses implore you to endorse their products!