No matter the style you choose in your day-to-day wardrobe, everyone needs at least one clothing item of 100% cotton to go with every outfit. And let's face it, when you buy 100% cotton, it usually doesn't come very cheap with most clothing brands.
Gildan, on the other hand, is a Canadian manufacturer of clothing that specializes on 100% cotton items such as shirts, sweatshirts, jerseys, and so much more. To make things even better, the company makes clothing items for both adults and children. In addition, they usually have a huge sale where you can shop for your favorite items, the most loved being the Gildan shirts.
The brand is well known to be very size-inclusive, having clothing items from extra small all the way to 5 extra-large. These clothes come in a multitude of colors and color combinations. The best-selling items of clothing are by far the shirts. The long sleeve shirt, named the 2400 Ultra Cotton, is number 1 in their selling charts. The fun, however, doesn't stop here.
You can even customize your own shirts. Feel free to choose any print you want, pattern, word, or even sentences. All you have to do is to choose the blanks you like, find a reliable local printing business and personalize your shirts with the designs you love. If you're still not convinced, you can check wordans.com which offers many discounts and even the possibility of wholesale. And you also get free shipping if you spend over 59 dollars.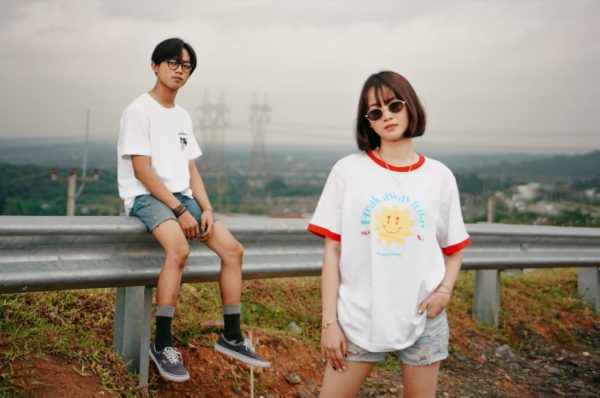 1. The Real Reason Gildan Is So Cheap
When people hear of Gildan's prices, they usually gasp in shock. However, when they realize it's not a joke, they become lifetime loyal customers and can't wait for the next sale. That's a prime example of why Gildan likes to price its clothing at such an affordable price. It's all for the customer.
The company is a genuine provider of low-cost wholesale clothing, and the reason for that is simply the customer. They strive to make high-quality clothing items, offering unbeatable prices to ensure the customer is always satisfied. Gildan also uses eco-friendly materials, including recycled materials, and adds that "renewable resources powered 44% of the total energy."
The majority of the cotton used for the clothing comes from the United States, which the company says represents "the best combination of quality and value for the products." They also create clothing items that are free of animal materials.
2. Why Are These Shirts Different than Other Brands?
Gildan was included in The Wall Street Journal's ranking of the Top 100 Most Sustainably Managed Companies in the World. Their shirts are considered amongst the greatest in the industry, primarily because of the cotton quality and the fantastic prices they offer. It really doesn't matter what style, age, or gender you're shopping for.
This company will always surprise you with price tags. These shirts also skyrocket compared to other brands because of their size inclusivity. While most brands only offer sizes small to extra large, with these shirts, you can shop extra small to 5 extra large.
Another plus with Gildan shirts is the customization plan. You can pick up any pattern from the depths of the internet and make it into a shirt. You can even select a picture of yourself, and any local printing business will customize your shirts.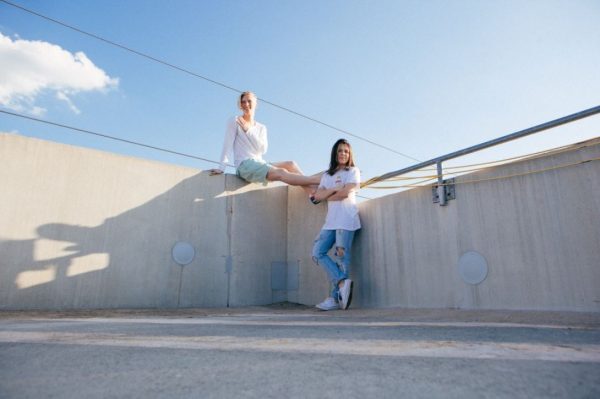 3. How Easy Is It to Wash the Shirts?
Another great plus when you buy one of these shirts is the washing. Because most of them are made out of 100% cotton, you don't need to worry about too many steps or any special treatment when it comes to washing and drying the clothing. You should, however, have in mind that pure cotton clothing is advised to be washed in cold water, under 30 degrees Celsius, to prevent shrinking or color leaks. The color leak is not a problem when it comes to these shirts, as they are made with high-quality dye.
Gildan shirts are colored with high-quality pigments, which makes them easier to wash with other items of clothing. In addition, the pigment sticks to the textile and doesn't leak onto other clothes in the washer and dryer.
4. Why Are Gildan Shirts Always on Sale?
Gildan shirts have very good reputation, with 4.8 stars reviews from their loyal customers. The high demand for these comfortable, affordable, universal items of clothing makes it super easy for them always to be sold out. Another excellent reason for these shirts always being on sale is the size inclusivity. As stated above, going from extra small all the way to 5 extra large.
Most customers love these shirts because of the superior feeling material. They are made out of 100% pure American cotton, designed to have the softest touch on your body. And maybe one of the most important criteria for the customers, aside from the soft touch, is the price. These shirts have unbeatable prices, with most of the clothing items having a price tag of just under 5 dollars, yes, for 100% pure American cotton.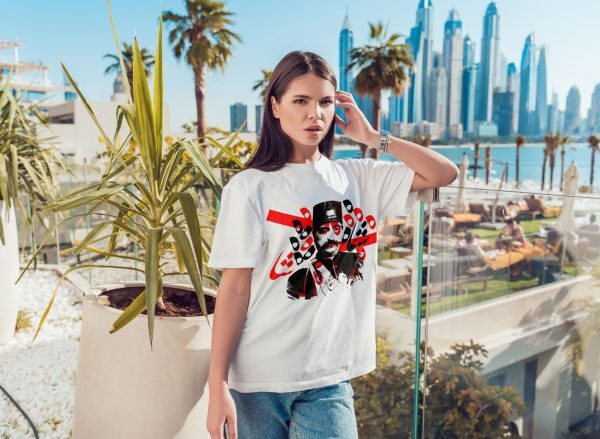 5. Customized Shirts, AKA the Best Gifts for All Ages
Another great reason why you should choose the Gildan shirts lies in the fact that they make great gifts. No matter who you're shopping for, these shirts can immortalize unforgettable moments with the "customize it" option offered to the customers on the website.
Add a picture with the family, just in time for the holidays, buy a bunch of shirts for a family gathering really, Gildan shirts are so versatile they fit everyone and every taste, even grandma. The process of customizing could not get any easier.
All you have to do is select a picture or a design, save it on your device and find a reliable local printing business. Next, just wait for your blanks to arrive and customize them with any design you want. Choosing the designs can also become your children's new fun game. Let them mix and match colors on paper or on a device, scan their creations, use them as designs for the clothes and watch them come alive.