NFL teams have 11 positions for both their offensive and defensive squads, all with their own specialties. Regardless of how much exposure a sports fan has had to the US's NFL, there's one position they've likely heard of: quarterback.
The quarterback is responsible for directing the team's play while they're on offense. With each snap, they decide what to do with the football. If it sounds like a lot of pressure, that's because it is. But the best quarterbacks can think quickly on their feet, throw the football with precision, and read the field as players start to take off.
Unsurprisingly, quarterbacks see tons of coverage from analysts, while a team's coaching staff devotes dozens of resources to monitoring their QB's fitness, accuracy, and overall health. And for the success that they bring their team, the NFL's top quarterbacks aren't forgotten anytime soon.
Some, like Patrick Mahomes of the Kansas City Chiefs, are even paid in the hundreds of millions to keep their team at the top of the rankings. Others, like Tom Brady, are enshrined as legends in the league and in pop culture. Reputation aside, heading into the 2023-23 season, which quarterbacks are going to make the biggest difference?
Keep reading for profiles on the NFL's top quarterbacks, as listed (by team) in Super Bowl odds from top sportsbooks compiled by comparison sites such as OddsChecker. First on the list: Josh Allen of the Buffalo Bills.
Josh Allen, Buffalo Bills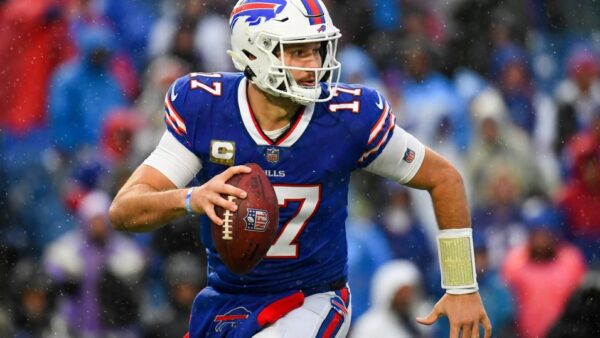 When it comes to legendary quarterbacks still on an active NFL roster, Josh Allen hasn't quite left his mark on the league yet. In fact, he was inconsistent with the Bills in his first two years on the squad in 2018 and 2019. However, his breakout 2020 season made an immediate impact on the franchise.
Not only did he lead the Bills to their first division title in 25 years, but Allen also set the Bills' franchise record for single-season passing yards and touchdowns that same year. In 2023, Allen went on to lead the Bills to their second AFC East division title.
Tom Brady, Tampa Bay Buccaneers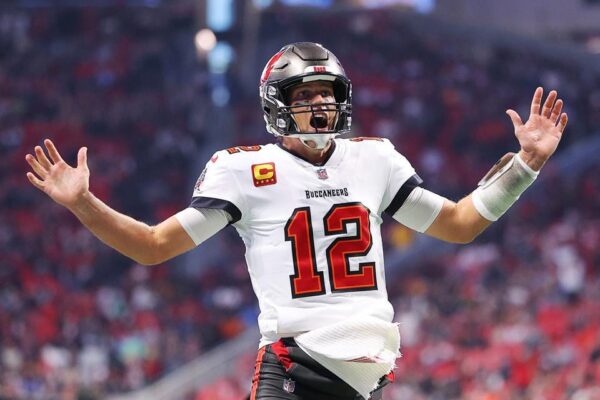 Though he famously retired for a whole 40 days earlier in 2023, Tom Brady is officially back on the Buccaneers' roster. While it's unclear how many more seasons he has in the NFL, Brady will retire with high honors in the league. His list of accolades as a quarterback for the New England Patriots and the Buccaneers is astounding.
He has seven Super Bowl titles under his belt and five Super Bowl MVP nods, which are both league records, along with three regular-season MVPs and two Offensive Player of the Year awards. But Brady wasn't always so prestigious. Back in 2000, he was famously drafted 199th overall.
Patrick Mahomes, Kansas City Chiefs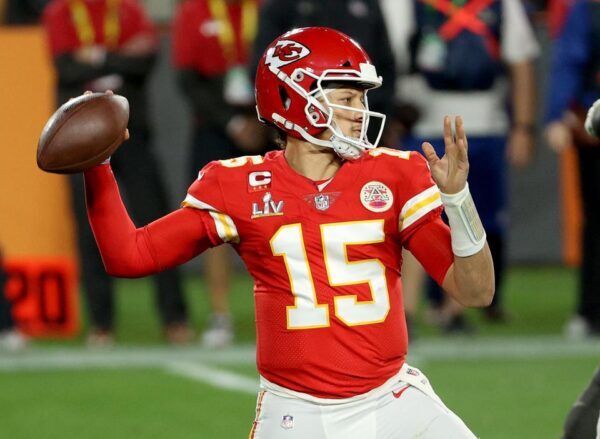 While Tom Brady may be the more recognizable A-List quarterback, Patrick Mahomes is one of the most exciting young NFL talents to follow. Back in 2019, he led the Kansas City Chiefs to their first Super Bowl championship title in fifty years. He also nabbed a Super Bowl MVP award after driving a late-game comeback over the San Francisco 49ers.
In 2020, the Chiefs signed Mahomes to a 10-year contract worth a total of $503 million, which makes it the second-largest sports contract in world history. Within the NFL, Mahomes has further achievements. Back in 2018 during his rookie season, he threw for over 5,000 yards, 50 touchdowns, and 12 interceptions, which makes him the only quarterback in NFL history to throw for 5,000 yards in a single season in both college and the NFL.
Matthew Stafford, Los Angeles Rams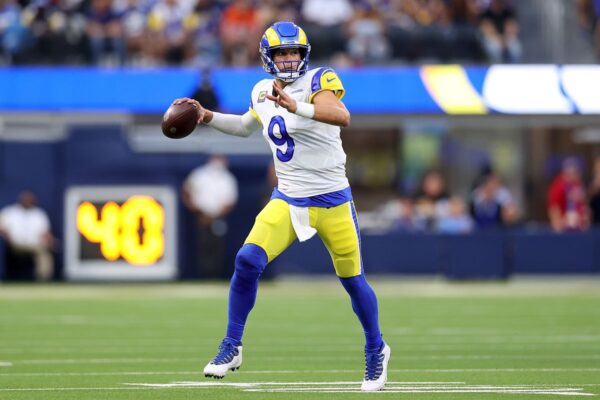 After spending 11 years with the Detroit Lions from 2009-2020, Stafford's momentum has shifted since joining the Los Angeles Rams. Though he managed to make some magic with the Lions, pushing them to their first playoff appearance since 1999 in 2011 (and then again in 2014 and 2016), Stafford found immediate success on the West Coast.
In February 2023, Stafford led the Rams to a victory over the Cincinnati Bengals during his first year with the team. It seems his time in Detroit helped fine-tune the quarterback's passing skills, which will continue to be tested in Los Angeles.
Aaron Rodgers, Green Bay Packers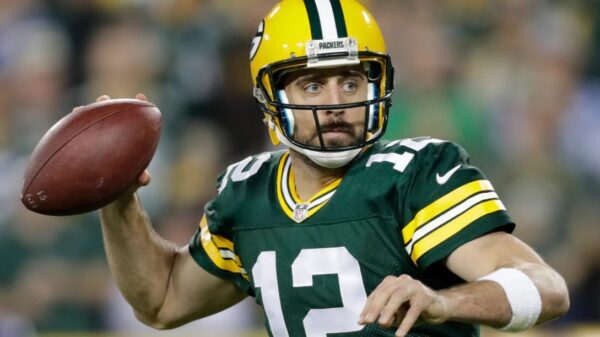 Since 2005, Aaron Rodgers has fought tooth and nail to bring home more Lombardi Trophies to Lambeau Field in Wisconsin. While all NFL fandoms are passionate, football for Packers fans is an embedded part of their lifestyle—and Rodgers is their idol. In 2010, he led the Packers to a Super Bowl championship and picked up a Super Bowl MVP award for his efforts.
From there, Rodgers went on to nab four NFL regular-season MVP awards, along with multiple NFL passer rating leader and passing touchdowns leader awards. While he doesn't have an extensive list of Super Bowl wins like Brady, Rodgers has the best touchdown-to-interception ratio in NFL history and the highest single-season passer rating in history.
Justin Herbert, Los Angeles Chargers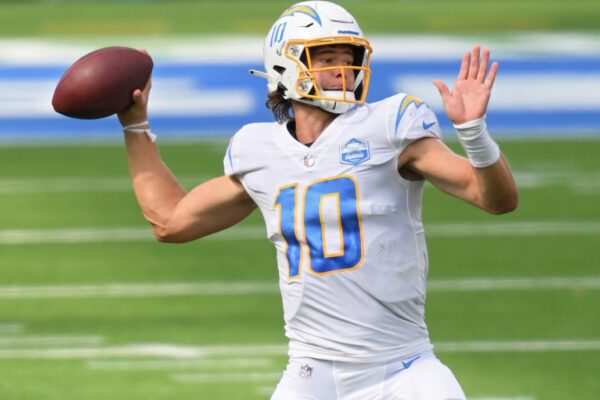 Shortly after Justin Herbert was drafted by the Los Angeles Chargers in 2020, the quarterback was thrown into the fire. The Chargers' senior quarterback Tyrod Taylor suffered a pre-game injury, which meant Herbert took the field in his second NFL game. That year, he went on to set several rookie records in the NFL, including most touchdown passes.
He was later named the AP NFL Offensive Rookie of the Year, which culminated in his first Pro-Bowl nod the next season in 2023. Since then, he hasn't been able to take the Chargers to a Super Bowl, but he's begun to set franchise records. Currently, he holds the franchise record for the most throwing yards after throwing over 5,000 yards in 2023.
Special mentions: Broncos & Cowboys
Not all quarterbacks will lead Super Bowl-caliber teams—or, at least, not every season. Two of the NFL's most famous quarterbacks include the Denver Broncos' Russell Wilson and the Dallas Cowboys' Dak Prescott. Wilson is known for leading the Seattle Seahawks, with whom he spent most of his career, to a Super Bowl win back in 2013. Prescott is known for replacing the Cowboys' former star quarterback, Tony Romo, back in 2016.