Rings are an excellent way to express your individuality and give an outfit some more flair. Finding the ideal ring to complete your ensemble is a wonderful experience, especially if the item is meaningful or one of a kind. That said, it might be challenging to discover anything unique and unusual because many fast fashion firms repeatedly produce the same things.
Custom jewelry is the best way to guarantee receiving the proper design for your taste and buy something a little more unique if you want something genuinely ideal. But what are the average costs, and what are some of the significant determinants of the price?
How Do Custom Rings Work?
Given all the many modifications that can be made to rings, it can be challenging to describe a custom ring. We like to classify made-to-order rings in two ways to help you better understand how cost affects your ring:
The first type of ring is a primary or store-bought model with extra distinctive elements. The second is a unique and one-of-a-kind ring made just for you and features every last detail being unique.
Your timeframe is among the most crucial factors to consider while designing a personalized ring. Since you'll need time to design your jewelry, approve each step of the design process, and wait for your piece of jewelry to be manufactured, creating custom jewelry takes longer than buying a pre-made ring.
The time it takes to make a unique engagement ring might range from a few weeks to a few months. Thus, if you want a special ring, make sure to begin the design process well in advance of the time you intend to propose. Want to buy custom men's rings? Visit KingofJewelry to explore custom rings.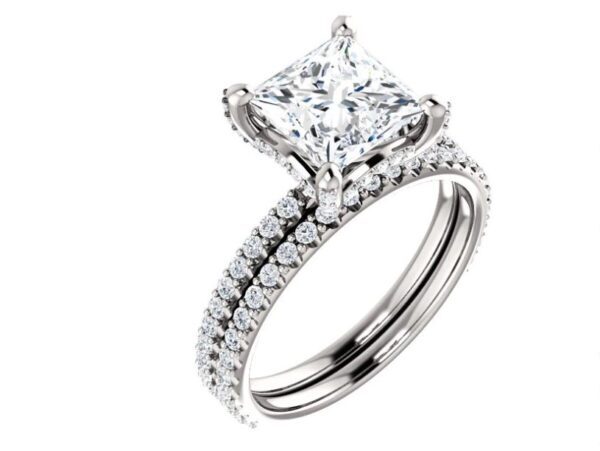 How Much Does It Cost To Get A Ring Made?
Although expenses can reach or even exceed $6000, getting a ring manufactured to order ranges typically in price from $500 to $2500. The cost will significantly vary based on a number of elements, such as the type of ring needed, the metals used, any gemstones included and their size, the cost of labor, and the reputation of the jeweler, among others.
Factors That Decides The Price Of A Custom Ring
At some time, it became common knowledge that personalized engagement bands are far more expensive than ready-made ring options and that most people cannot afford to purchase one.
This rumor, though, is not true at all! Like other jewelry items, bespoke alternatives are offered at various pricing points, making it possible for almost any customer to fit a customized piece into their budget.
In the end, the price is determined by several essential components, such as the metal, the stone, and the stone size.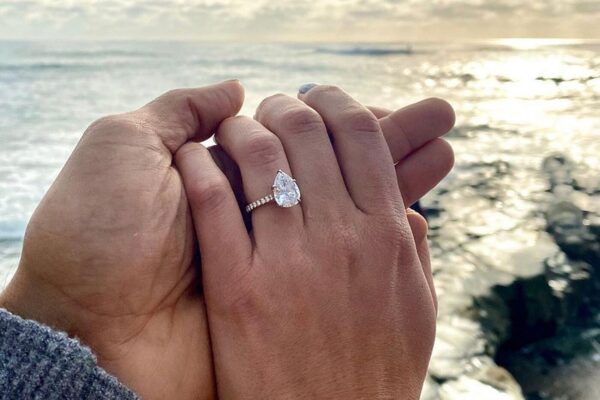 Metal Options
The type of metal you choose will have a significant impact on the price of your ring. Because some metals are more valuable than others, their price increases. Wedding jewelry often comes in yellow or white gold, and the karat of the gold also affects the price. The karat number indicates how many of the 24 components that make up gold are pure gold as opposed to how many components are made up of other metals.
Since gold is an exceptionally soft metal, it must be combined with other metals when it is used to create jewelry in order to keep its shape. A white gold or gold ring may contain silver or another metal. Therefore an 18-karat gold ring would have 18 parts of pure gold and six parts of an alloy of another metal.
Although it costs more than other metals, platinum is yet another alternative for jewelry. It is ten times more uncommon to mine this substance than to mine gold, making it rarer. Some people opt for platinum for their engagement and wedding bands since it is one of the toughest and most durable metals when used to make jewelry.
Size of the Stone
The stone you decide to include in the design also affects how much a customized engagement ring costs.
In spite of the fact that diamonds are frequently used in wedding jewelry, one advantage of creating your ring is that you can select the gemstone that best reflects the wearer's personality and that they will like wearing on their finger every day. Your designer might be able to use a stone you already own to personalize the ring and give it a unique touch.
Size, cut, and clarity is elements that affect a gemstone's overall price. The color of a diamond also affects its value because a cleaner, colorless diamond is worth more than one with color specks.
You can decide which stone and size you can afford when you evaluate your alternatives and set a budget. After that, your jewelry designer can assist you in locating the ideal stone for the ring.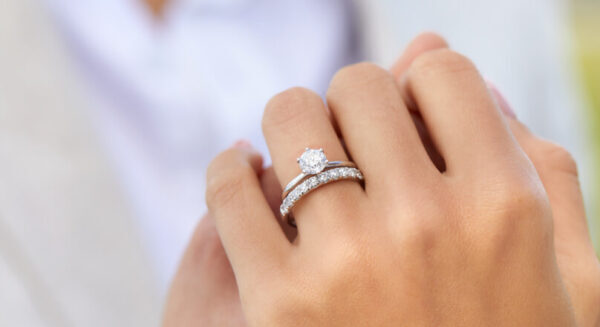 Jeweler
Ultimately, the cost of a customized engagement ring vs. one purchased at a jewelry store depends on the jeweler you choose and the changes you want to be made to the ring.
Make sure to look around at many jewelers to pick one that you feel comfortable with and that you are confident will be able to create your personalized engagement ring. Most jewelers will go above and above to assist you in coming up with a design at a cost you can easily afford.
Ultimately, picking a customized ring shouldn't be based on price but on what your partner will genuinely enjoy in an engagement ring.
Conclusion
When properly cared for, high-quality jewelry can last a lifetime and significantly rise in value. This is why buying a piece of fine handcrafted jewelry is a worthwhile investment.
You are making something valuable, whether you want something completely new made or if you wish to update and have the diamonds in your great-ring grandmother's reset in a new band.
You will probably have a beautifully finished piece if you are honest about your spending limit and collaborate with your jeweler on any necessary design and material alterations. A beautiful customized artwork may be obtained on any budget by being flexible.