The onset of summer means gathering all the outfit ideas for celebrations on the 4th of July. There's excitement in the air filled with fireworks, music tunes from the road, and good food waiting to meet your taste buds. The celebrations are enchanting, and you have the right reasons to think about making a stylish entry at the party.
The cloth crisis hits more when you sit in front of a cupboard full of clothes but still have nothing to wear. It feels like a mini-mental breakdown.
So, what do you do?
Prepare yourself and your outfit beforehand by exploring some amazing online websites that can help you revamp your whole wardrobe. You can consider exploring options like patriotic apparel, daily wear, party clothes, and others by visiting online shopping website options like weworkin.com.
Who knows that you might love the online world and order more than just a single outfit for different occasions!
With so many outfits, designs, colors, and ever-changing fashion trends, you might have difficulty picking the right thing for you.
7 Outfit Ideas To Celebrate the 4th Of July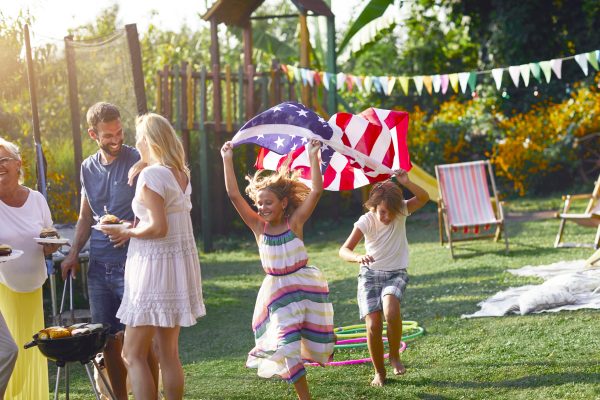 Spare some time to decode the things in your wardrobe. So, here are 7 amazing outfit options you can consider wearing on the 4th of July.
1. Midi Dresses
Midi dresses have been a perfect pick for many occasions, so why not for the 4th of July? It is a pretty experiment, so you can wear anything from a basic midi dress to one that includes frills and ruffles.
Gingham styles are another entry to the midi world that is easy to wear and spend the day in. Team your dress with accessories and flats to add to the easy vibe of the dress. They are available in different lengths, and anything between thigh and calf length can work.
2. Jumpsuits
Jumpsuits have been a major trendsetter for years and make a beautiful statement whenever you wear them. You can go for a body-hugging jumpsuit and one that goes wide on the legs. Both of them are exceptionally amazing options. But, please make sure to go with nice and colorful ones.
Also, you can go for prints that enhance the look of these onesies and make you stand out from the rest of the people. You can consider teaming it up with heels or comfortable flats. A nice piece of earrings and a statement neckpiece will work nicely. Please ensure neat hair too.
3. Shirt Dresses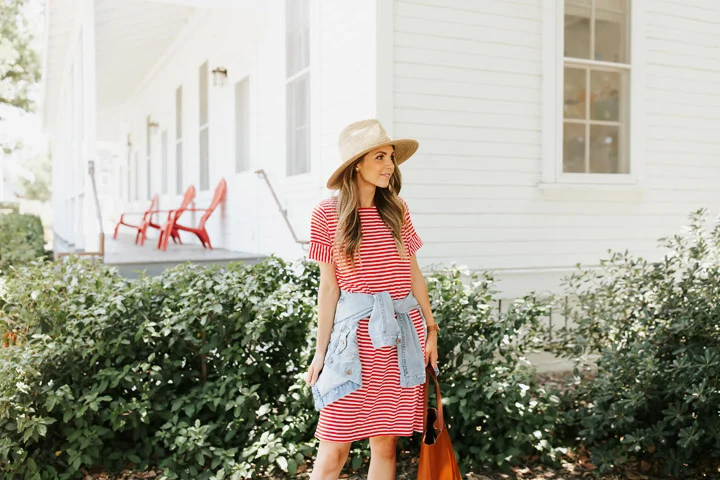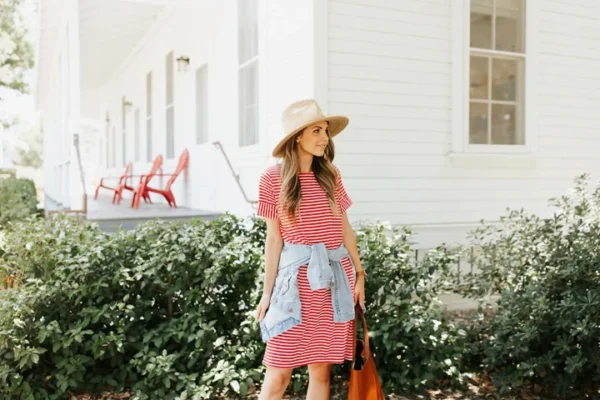 It is a to-go option for every girl who loves to keep it sassy, casual, and comfortable. Shirt dresses have an aura of their own, which is cool and classy. Checks and blocks are one of the most common yet the most sought kinds of shirt dresses.
They are flowy and hence, compliment the weather in the summer months perfectly. If you are wondering about the best part of wearing these dresses, they find their perfect match in a comfy pair of sneakers. You can experiment with nice backpacks with this one and the classic white sneaker. It will help you stay sane all day.
4. Rompers
Another amazing attire to level up your outfit game for the celebrations on the 4th of July is the rompers. The best part about rompers is that they have the potential to add a tinge of sophistication while raising the bar with their ability to enhance the body curves. You can go for a denim jumpsuit with a collared neck if you don't like the basic cloth being wrapped around your body.
There are nautical-inspired designs and fabric options that make rompers a perfect fit for celebrations. If you like to go with a plain base, add some colors with add-ons like belts or footwear.
5. Statement Tops
Pipeline tops are the best for making bold statements at parties and celebrations. They come in lovely designs and patterns that catch the attention and compliments of many people.
You can go for denim lower or anything that hugs your legs nicely. It will help your top snatch the glance. It is a low-key yet very cool option as they match the vibe of most parties and are a reliable option if there is nothing left for you to wear.
6. Wrap Skirts
Girls have loved wrap skirts since their childhood. So, it won't be right to leave them out of the list of options when you grow up. They are easy to wear, and their look is fancy enough to be carried in such a celebration.
Please don't worry if you don't wear short skirts as these skirts are available in long lengths, too. So, there is something for everything if you want to try wearing them.
7. Co-Ord Sets
Another recommendation is the co-ord sets. They are amazing combinations with crop tops and shorts, knot tops and pants, shirts and shorts, fitted tops with skirts or shorts, and so much more. They have been a part of the trend for a long time but have much-deserved attention lately. As the name suggests, they are coordinated pieces and are usually made of the same cloth. If not the same, at least the pattern and the color family remain the same.
They eliminate the issues of thinking about what top will go with what kind of a lower. The sets are a must-try for occasions like these.
How To Pick The Correct Outfit?
Some important factors to consider before picking an outfit to celebrate 4th July. Please keep a check on the following points before making the final purchase.
Your body type and the kind of clothes you feel the most comfortable in.
The color combination you want to wear is easy to accessorize.
The kind of footwear you will need with the outfit. It should not leave you with swelled feet by the end of the day.
Try adding something new to your taste so that your wardrobe gets the variety it is missing.
Conclusion
With all the festivities related to the 4th of July going around the corner, you must put in your time and effort to pick a nice outfit to compliment the vibe. It's time to stand out with your best shades teamed up with the right footwear, makeup, and accessories.