Whether you're hitting the gym or just running errands, meggings are a comfortable and stylish choice for men. But if you're new to the world of male leggings, figuring out how to style them can be a challenge. But never fear! In this guide, we have put together 10 great outfits with meggings, from athleisure guys in leggings to smart and stylish, we've got you covered so you'll always look your best while showing off those legs you've been working hard for or just being your authentic self, in the most comfortable you can be.
1. Athleisure Wear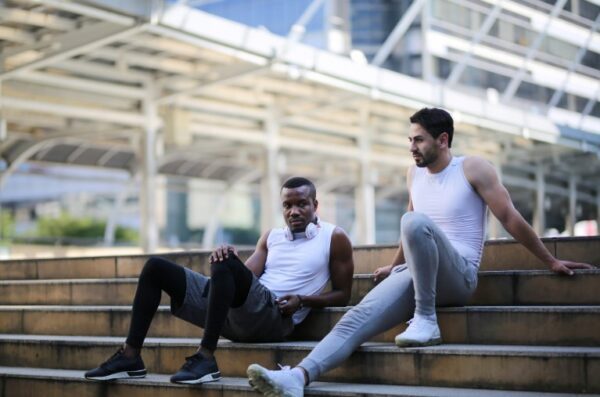 Meggings are super comfortable and a great choice if you have a lot to do and wouldn't want to bother much with your outfit. Pair your meggings with a black tank top mens underneath, a nice sweatshirt and sneakers for a casual and comfortable athleisure look. This outfit is perfect for running errands or just hanging out with friends.
2. Business Casual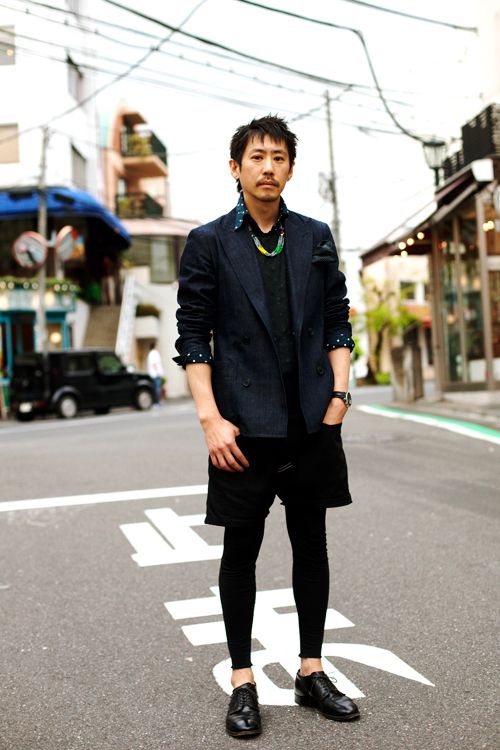 If you need to dress up a bit for work or business meetings, try pairing your meggings with a button-down shirt and blazer. This business casual look is still comfortable but looks more put together than jeans or sweatpants.
Jeggings for men is also a great option for this, pair these faux jeans with a light blazer and your choice of button-down shirt for a more casual or relaxed business look.
3. Going Out on the Town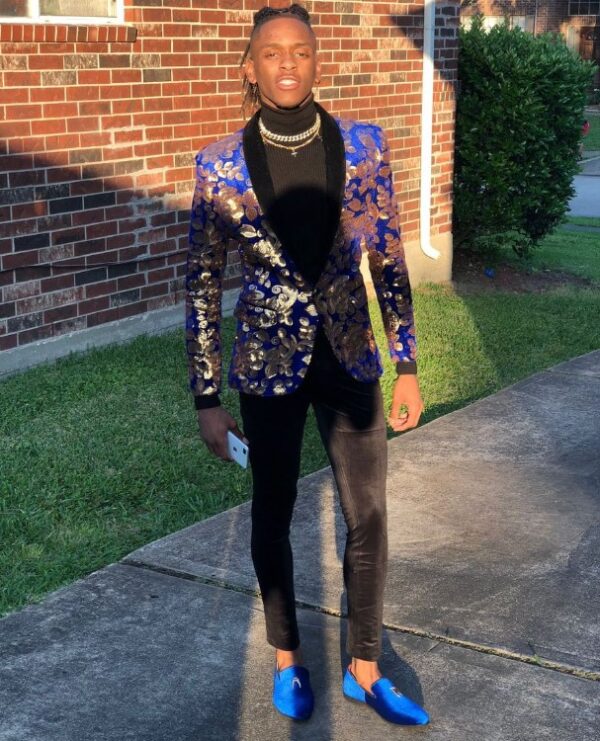 For a night out on the town, style your meggings with a leather jacket and Chelsea boots. If you want a more edgy look for your night out, slap on a pair of velvet leggings that will surely make you stand out from the crowd at the club. These edgy looks are sure to turn heads but are still comfortable enough to dance the night away.
4. Date Night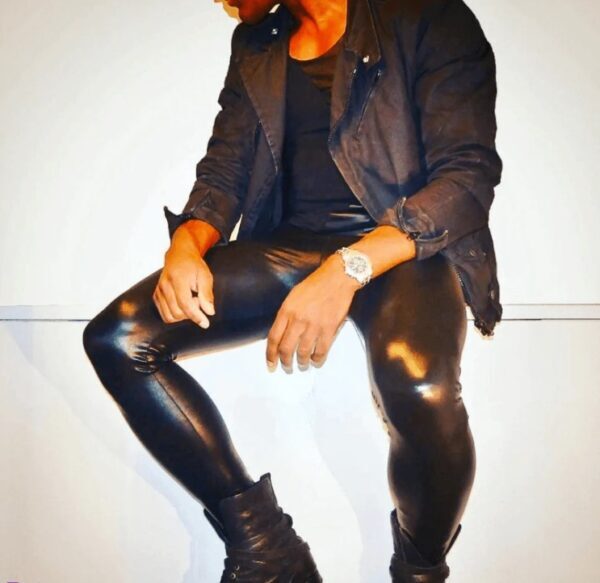 Looking for a comfy but romantic outfit for date night? Pair your men's black leggings with a white t-shirt and a denim jacket for a relaxed date night outfit. You can also go for a more romantic look with a pair of men's leather leggings, and a button-down plus a matching blazer for a more put-together and romantic date night look
Guys in leggings will be and should be the new norm for date night! They're comfortable and stress-free, no need to worry about your fly opening or your pants dropping too low.
5. Relaxing at Home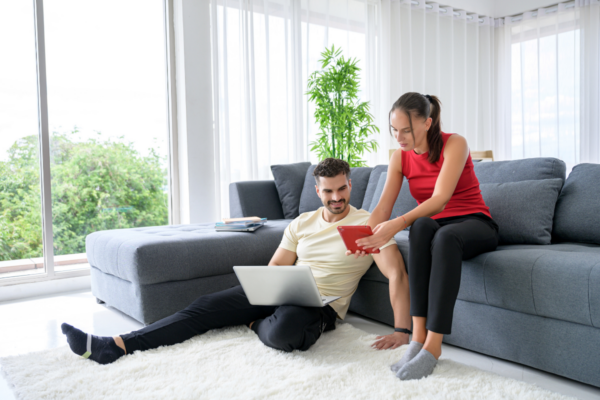 Need an outfit for relaxing around the house? Try pairing your basic men's black leggings with a black tank top men's or t-shirt. For a pop of color go for men's blue tights with a comfy grey hoodie, this is a great outfit if you don't want to just look too basic while at home. These ultra-comfortable outfits are perfect for lounging on the couch or running to the store.
6. Hitting the Gym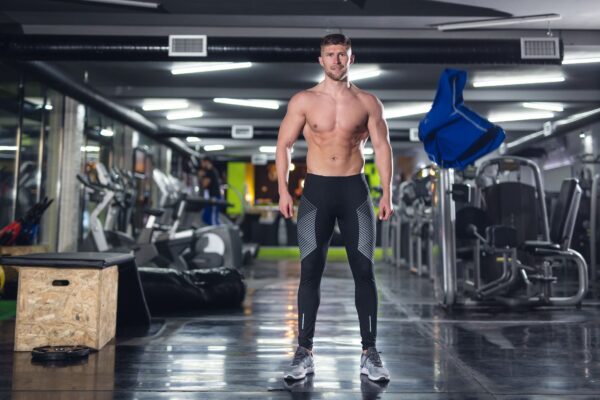 If you're hitting the gym, men's camo leggings are the ideal choice. They'll show off your muscles while keeping you comfortable during your workout. Just pair them with a tank top or t-shirt and sneakers, and you're good to go. Guys in leggings are a norm in the gym, so hop on the trend and give your legs the needed aesthetic push and support for when you're working out, or even when you're recovering.
7. Running Errands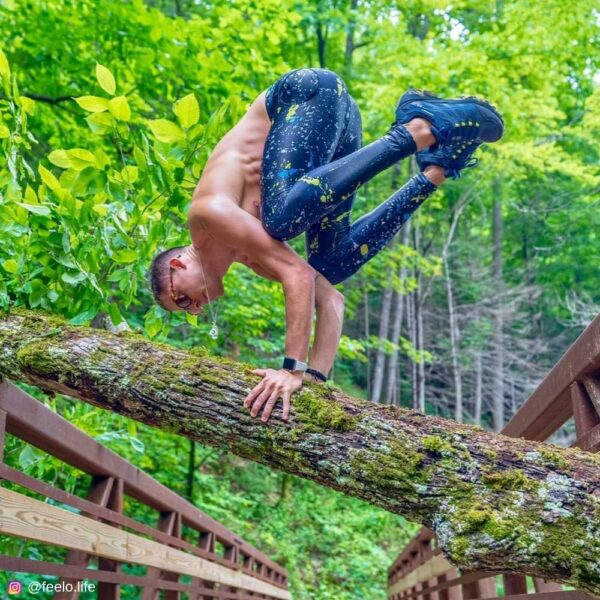 Running errands in style is easy with meggings. Just pair them with a t-shirt and sneakers for a comfortable and put-together look. This outfit is also perfect for casual days at work or school.
If you want to still look a bit fashionable while running errands, put on a pair of bold gold leggings while you're out and about checking out banks, doing groceries, and whatever needs to be done on your checklist.
8. Traveling in Comfort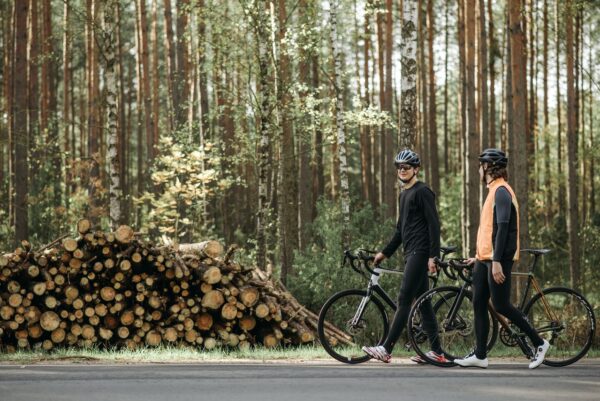 Traveling can be stressful, but you can make it more bearable by dressing in comfortable clothing. Meggings are the perfect choice for a long flight or road trip. Just pair them with a loose shirt or sweater and you'll be comfy the whole journey.
Guys in leggings get extra comfort from traveling thanks to the compression that the leggings are giving your legs as you reach higher altitudes and descend to lower altitudes, no need to worry about your legs going wobbly like jelly, these meggings will surely help you out!
9. Layer Up for Colder Weather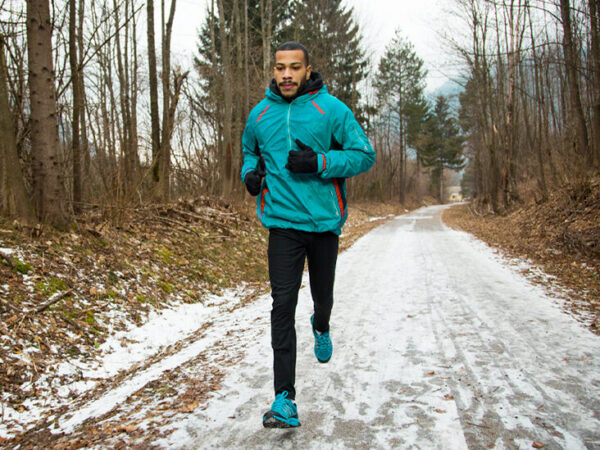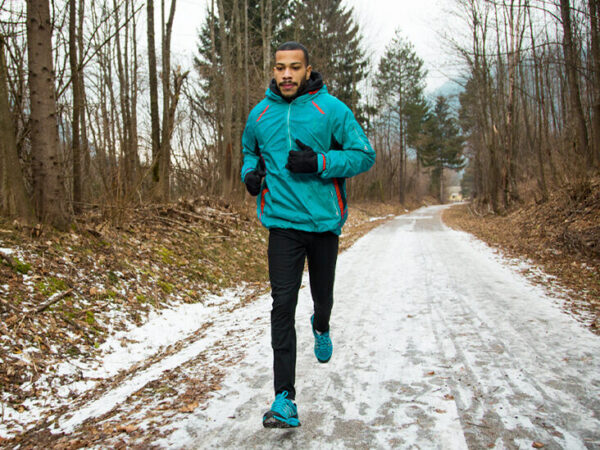 Layering is key when it comes to colder weather, and meggings are the perfect base layer. Try pairing velvet leggings with a sweater, scarf, and jacket for a warm and stylish outfit. This look is also great for running errands or hitting the gym. You can also wear them as thermal wear underneath pants or a pair of shorts! These will surely keep your legs and tights warm.
10. Rocking a Bold Pattern
Don't be afraid to experiment with bold patterns and colors when it comes to meggings. A pair of printed leggings will add some fun and personality to any outfit. Just pair them with a solid top and you're good to go. But if you're going for something that stands out, then gold leggings will surely make you stand out from the crowd! Make people literally turn heads or even shield their eyes from the shine of your leggings!
Guys in leggings should be the norm! Aside from being a fashion statement piece, they are also great support for your legs and tights as you go about your day. As mentioned, they are also a great choice as thermal wear to keep your lower half warm amidst the cold weather! Meggings will surely make your legs a statement and a talking piece, showing people that your legs can also be a focal point for your style!
So don't be afraid to try a pair here at Kapow Meggings! You will for sure find a pair of leggings that will work for you and make you go out of your comfort zone!
So there you have it! 10 great outfit ideas with meggings. Now go out and rock those leggings with confidence and who knows you might really turn heads and dare we say break necks in the process?