When compared to their counterparts, the men don't enjoy much liberty while clicking selfies. Don't you feel the same, too? Of course, men have been restricted to certain poses while taking selfies. But, does that imply that men won't pose well in selfies? Not at all.
Selfie Stick & Tripod
Selfie Set
Clip-on Selfie Light
Best Ring Light
Stick Tripod
Fugetek 51" Professional Selfie Stick Tripod, 100% All Aluminum Stick & Legs, Lightweight, Bluetooth...
Portable 40 Inch Aluminum Alloy Selfie Stick Phone Tripod with Wireless Remote Shutter Compatible...
Selfie Ring Light, XINBAOHONG Rechargeable Portable Clip-on Selfie Fill Light with 36 LED for...
10'' Ring Light with 50'' Extendable Tripod Stand, Sensyne LED Circle Lights with Phone Holder for...
BEFAME Selfie Stick Tripod with Remote, Extendable Cell Phone Tripods with LED Ring Light. (White,...
We have some of the most exclusive selfie poses for guys that are worth giving a thumbs up.
But before that, do men shy away from taking selfies? Do they lack the skills and tactics to churn out the perfect selfie with an instant pose? We can't do anything about the first. Regarding the second, we have a section below that widely explains some of the best tips for taking selfies. But, that's not the end, of course.
We have sorted some of the coolest selfies poses for boys to try. All you need to do is follow them and then take on the plunge.


Best Tips For Selfie Poses
There are no limitations to the perfection that you can impart to your selfies. Still, let's deal with the quickest tips for taking selfies at a glance. Choose your favorite pose that you can flaunt well:
Select a pose that you think you can flaunt well. Capturing a great click involves getting acquainted with the right angles and vantage points that look promising. When done with that, think of what to do next with your face, hands, arms, and select the posture you like. Give your best shot, and post it as the display picture.
Keep Things Natural- If your picture fetched more like with a particular pose, don't try to be repetitive. Also, keep things natural and choose simple poses that are comfortable to click. Maybe, you can opt for taking a fun selfie.
Don't pull your face too close to the camera- Placing the camera close to your face makes the features appear bigger than the face's rest. For example, in a selfie, the above is why the nose looks bigger than the ears. Always keep the phone at a distance while clicking.
Make The Lighting Bright- This tip was common, as most of the professional photographers keep on repeating it. Bright and natural light is always the best option. However, in the case of artificial light, make it to the background to take the selfies.
Move Your Neck Forward- To undergo any sort of double chin in the selfie, and enhance your jawline, move your neck forward. This might feel funny but works well for sure. Also, try to raise the camera slightly above and then make yourself look up to make the jawline more prominent.
Express With Accessories- That includes donning a hat, sunglasses, or a wig or getting engaged in some fun activities like snorkeling in the ocean or jet skiing.
Try the tips and get that perfect selfie you always wanted for yourself.
Cool Selfie Poses For Men To Try
Mirror Selfie Pose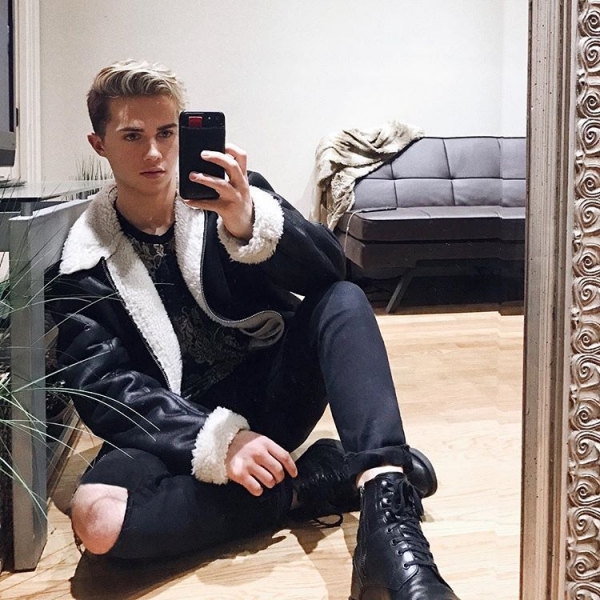 Image Source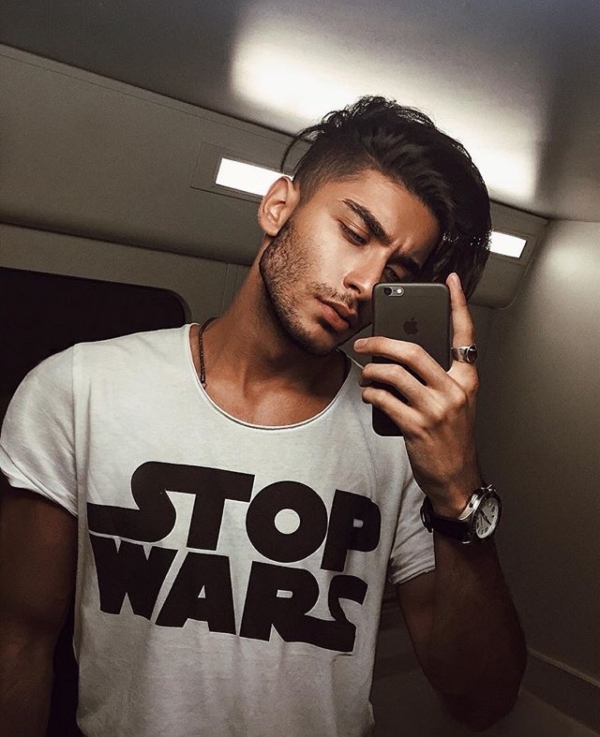 Image Source
The present times have seen men also taking a keen interest in posting mirror selfies. For this, you need to lean against the mirror, then switch your phone towards the front-facing camera. Grab the phone out in front of you, and let the shot capture both your real and reflection, creating an overall artsy effect.
Underwater Selfie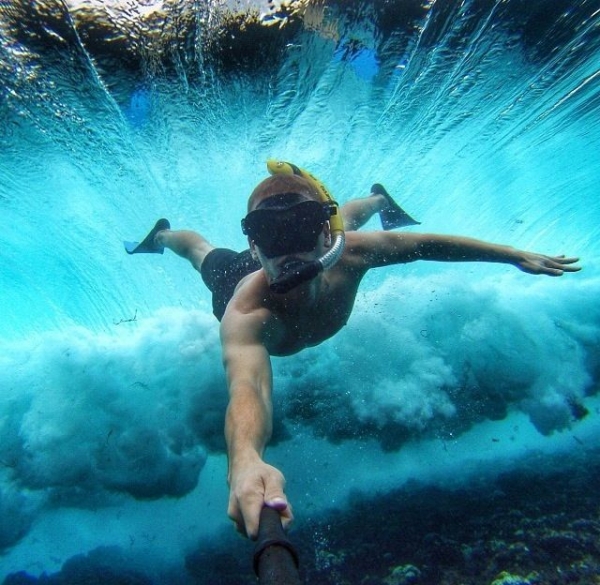 Image Source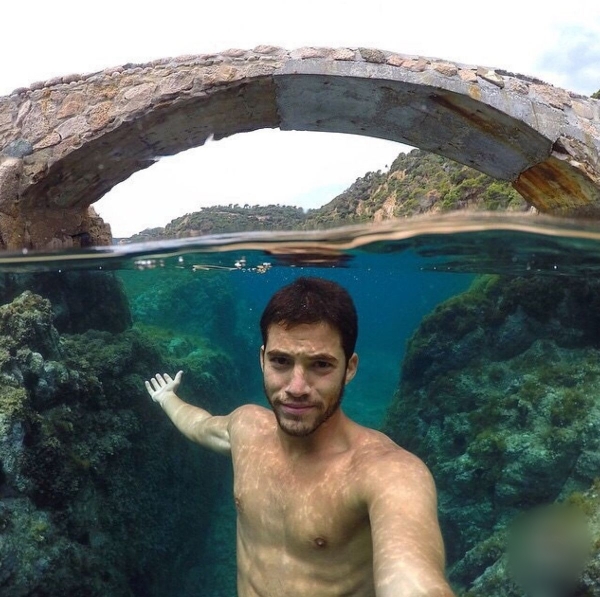 Image Source
This name in the list of selfie poses for guys is both fun and challenging. Ideally, this means that while taking the selfie, the flash won't light up the water directly in front of the phone's camera but should be placed in a way where it strikes the subject. Sounds interesting but needs a bit of hard work.
Hand On Face Selfie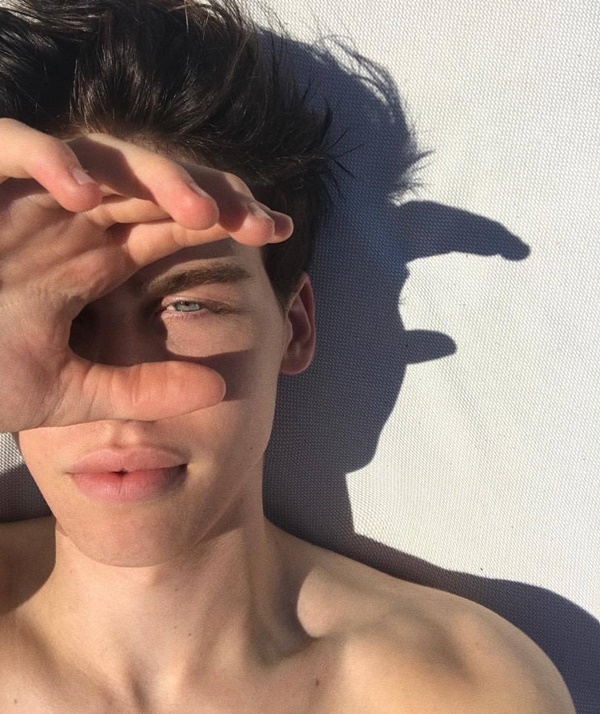 Image Source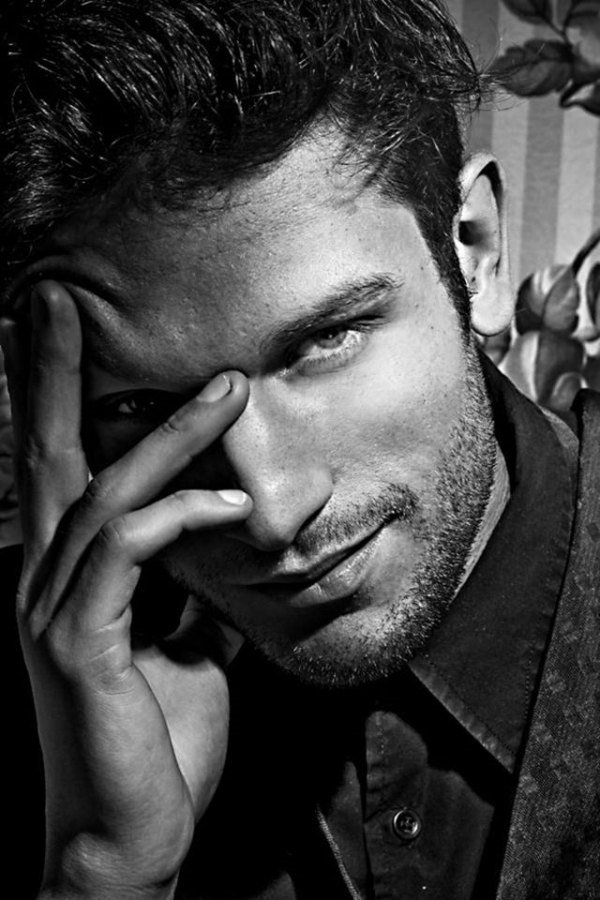 Image Source
The hand on face selfie is appropriate for the ones who want to keep it simple. The hand on the face is a simple gesture that forms the base of the human duping gestures. To place it in simple terms, when we see, speak, or hear lies or anything dealing with duplicity, it becomes a natural human tendency to cover our mouth, eyes, or ears with the hands.
Selfie With Friends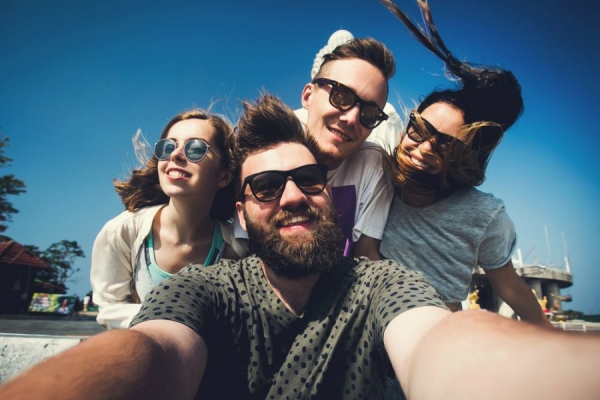 Image Source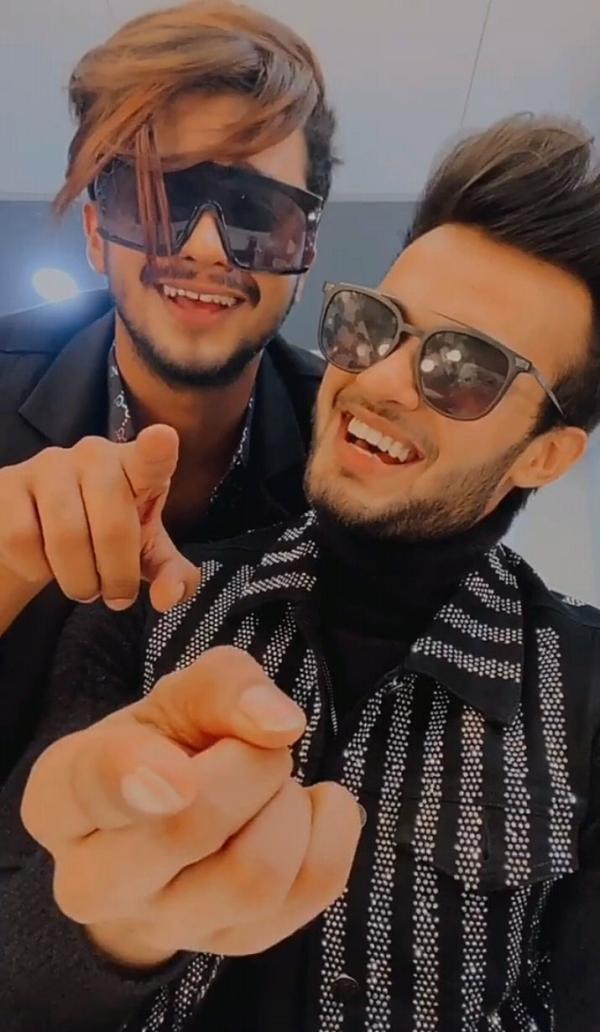 Image Source
This name is my favorite from the list of selfie poses for guys. Friends are the extended family you get to choose, and they become the people to accept you the way you are without being an inch judgemental. A selfie with friends or a friend is always special as it reflects the inner joy, happiness, and excitement twinkling in the eyes.
Morning Selfie On Bed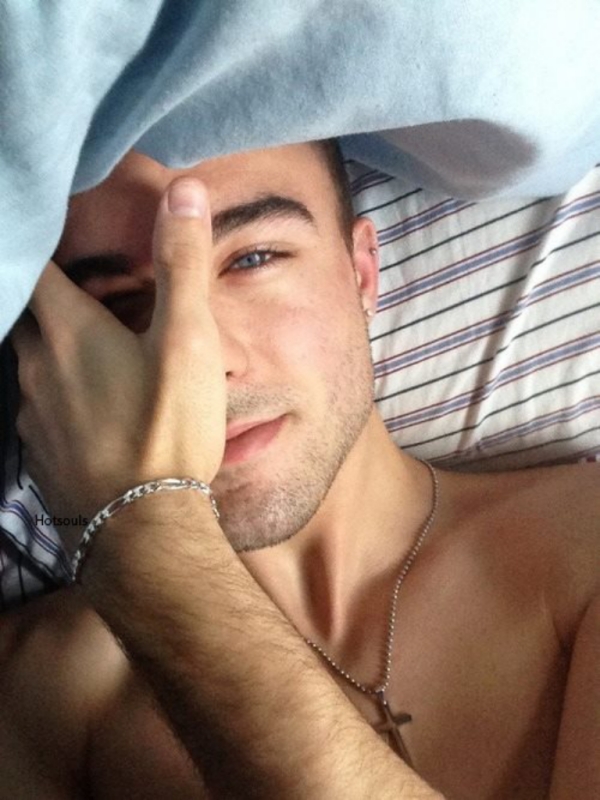 Image Source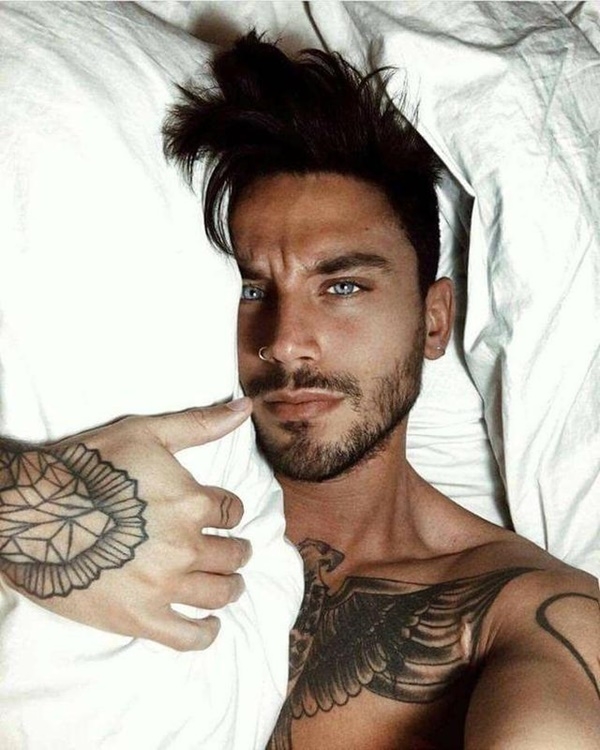 Image Source
This name on the list of selfies is unfiltered and induced with a lot of freshness. Here, the rule remains that you won't fix your hair, make your bed, move the curtains or turn the lights on, or remove the crusty thing from your eyes. The first thing you see after waking up is the camera's flash and your smile. That's it, you are done.
Two-Handed Selfie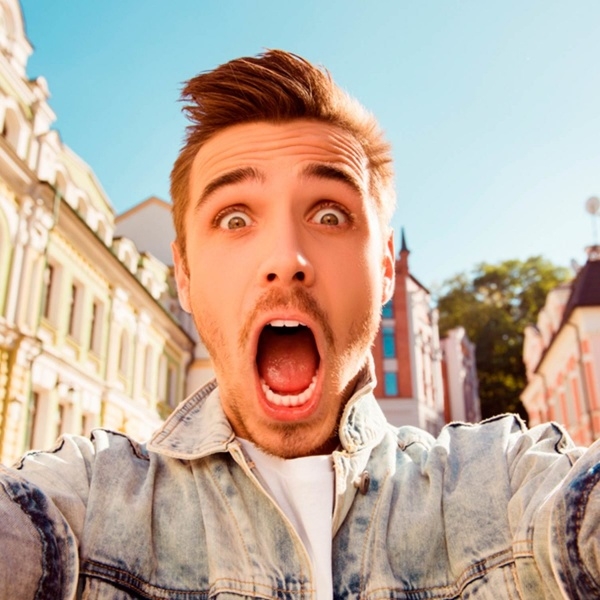 Image Source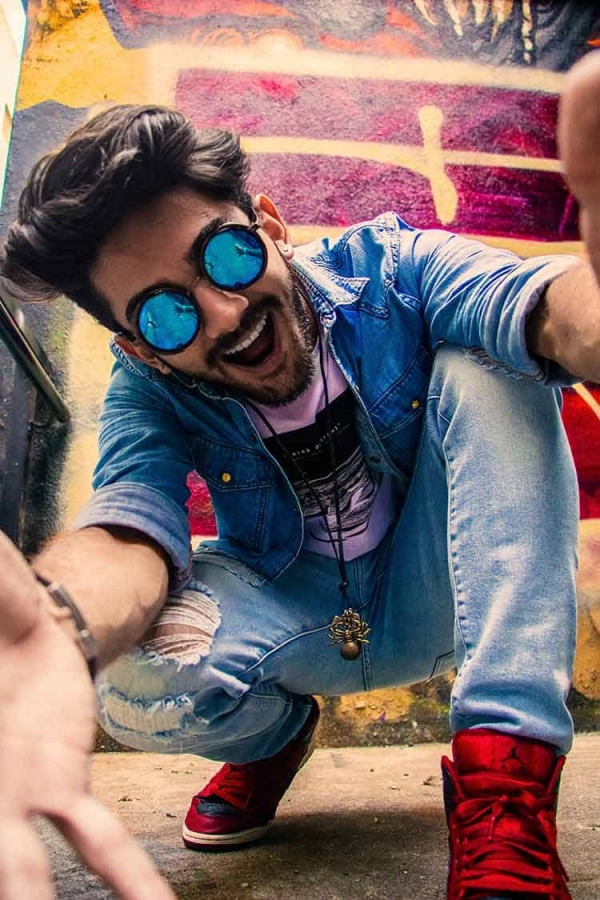 Image Source
If seeking a selfie pose that perceives the entire background in a large and extended manner, making things all clear then you need to try the two-handed selfie from the list of selfie poses for guys. Hold the phone camera, tab, or the device from where you are clicking with both hands, and you are done.
Selfie With Pet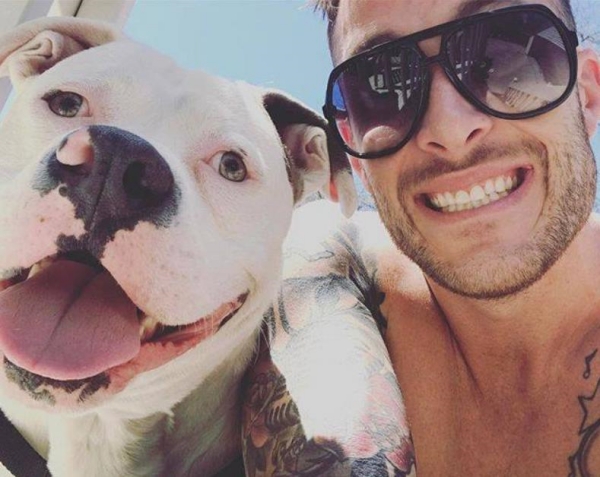 Image Source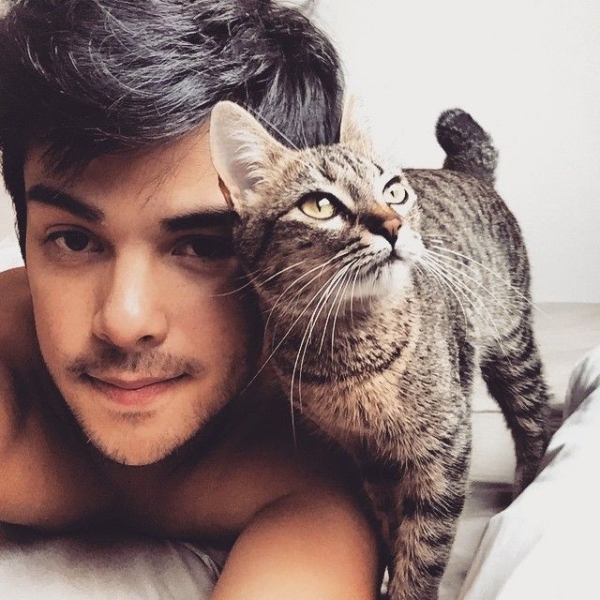 Image Source
Clicking a selfie with a pet has become one of the most famous selfies in today's world. However, this might not be as easy as it sounds. You need to bribe the four-legged monster, pick a place where he/she is comfortable, treat him with goodies, and make sure the light from the flash is not disturbing. But the end result is worth taking all the pain.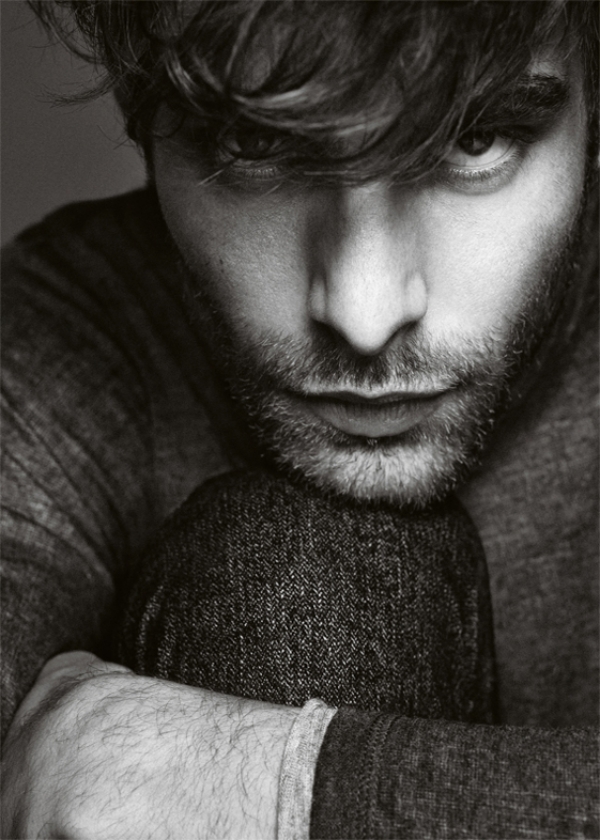 Image Source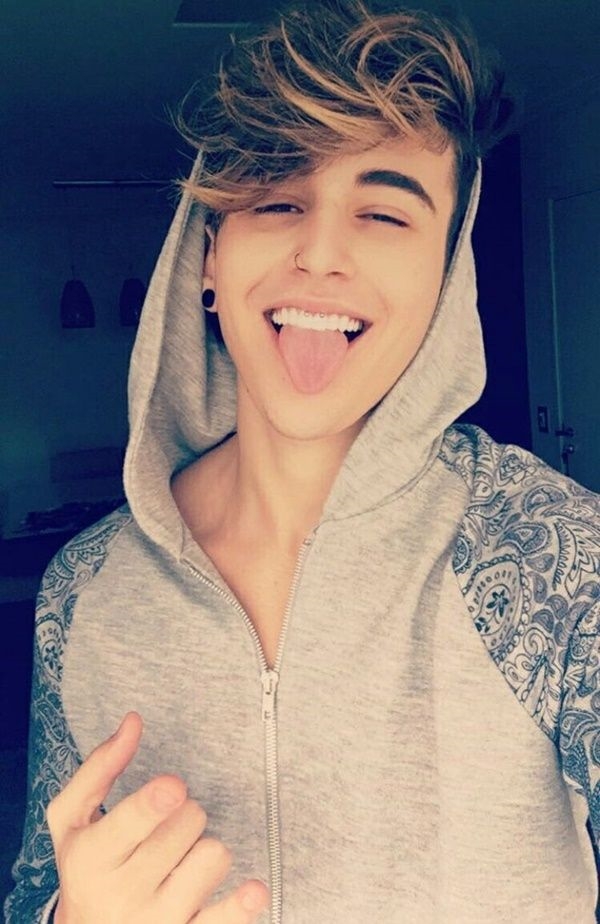 Image Source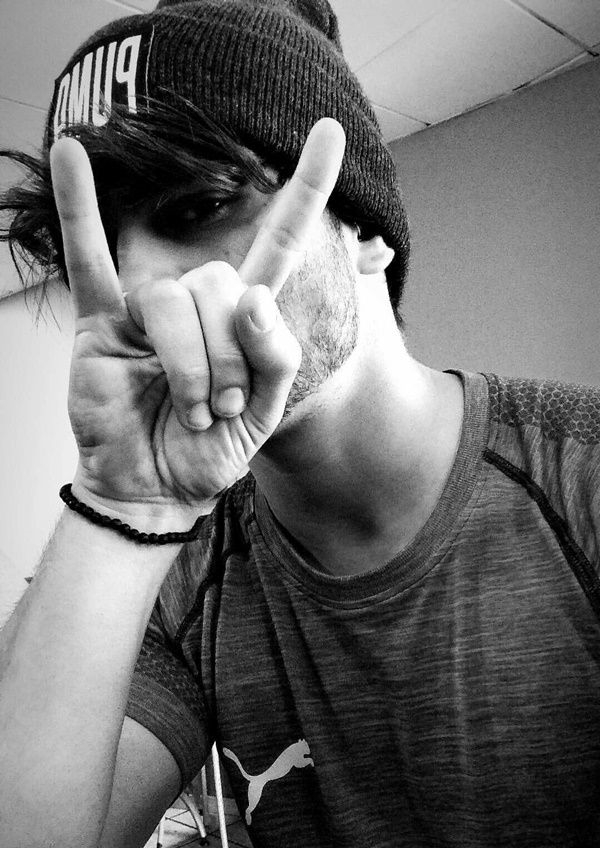 Image Source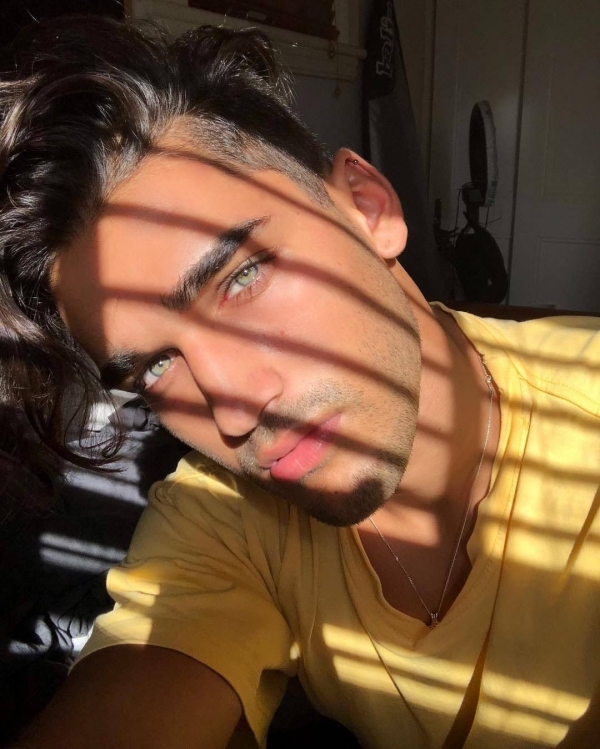 Image Source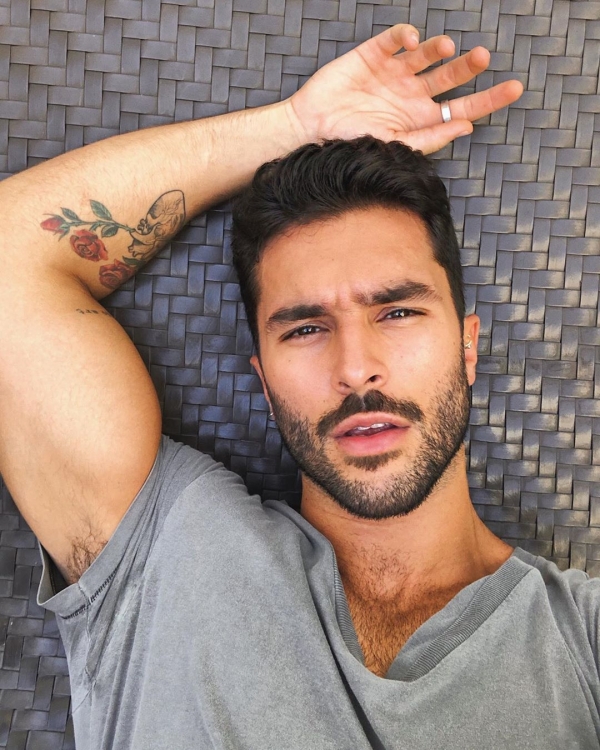 Image Source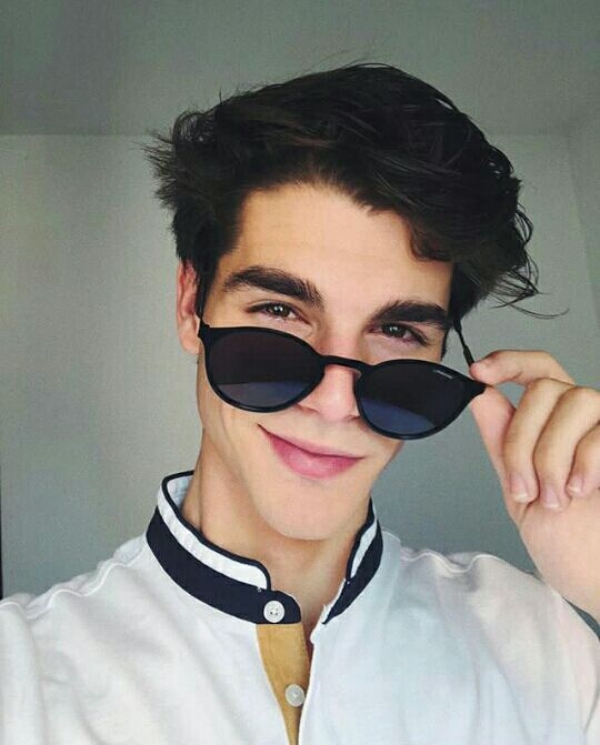 Image Source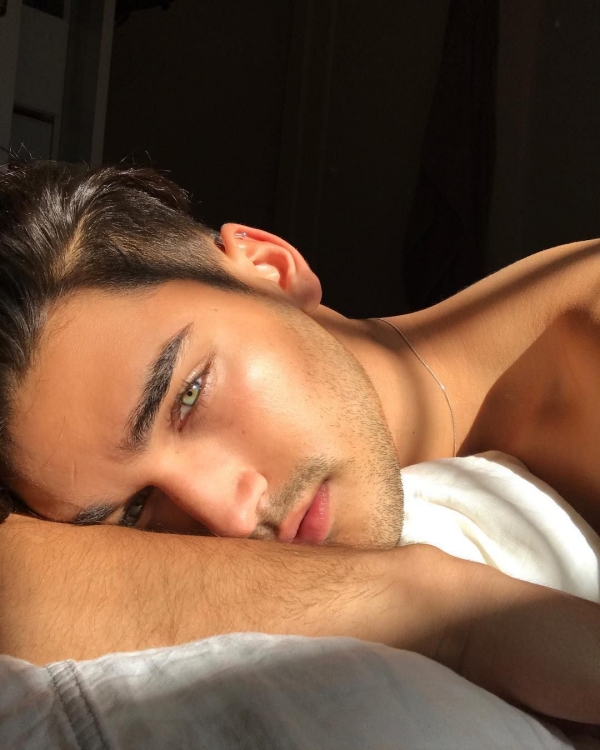 Image Source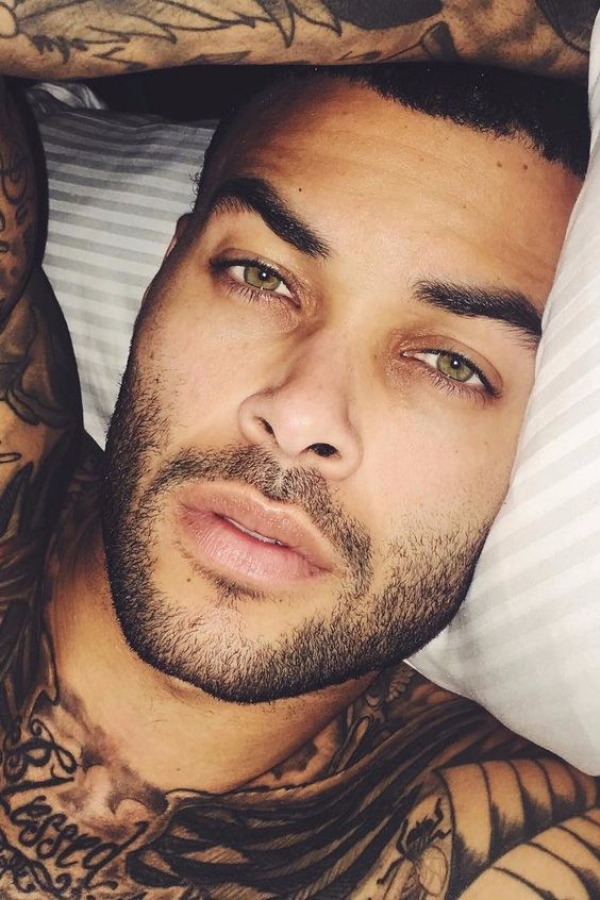 Image Source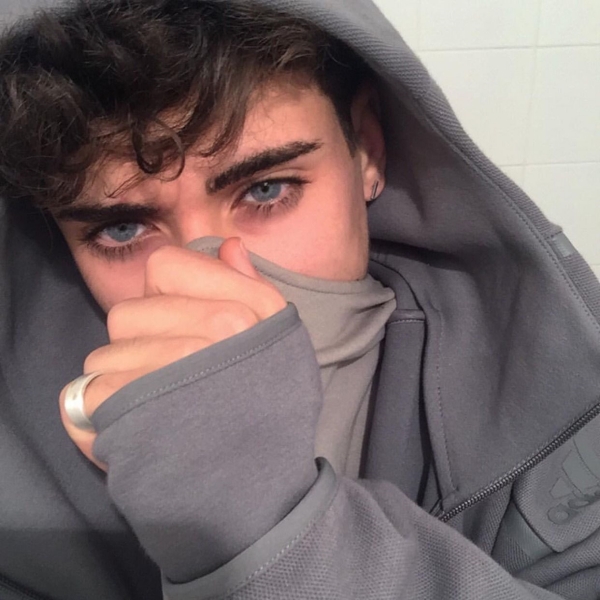 Image Source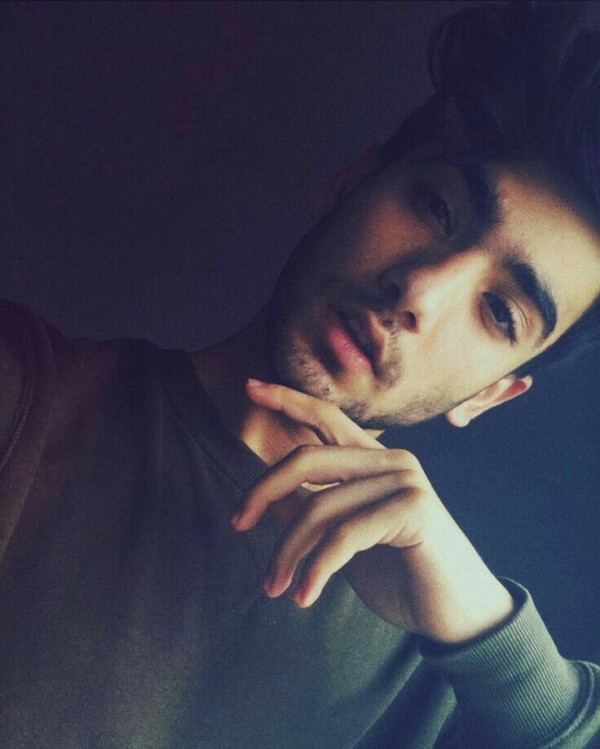 Image Source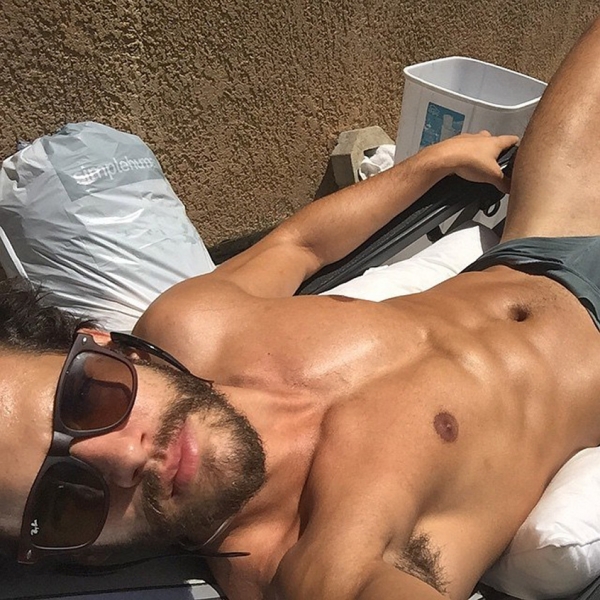 Image Source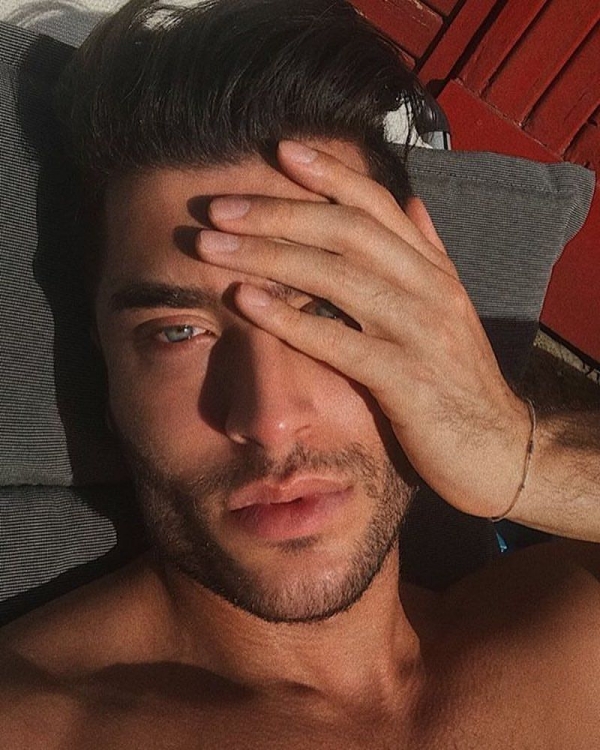 Image Source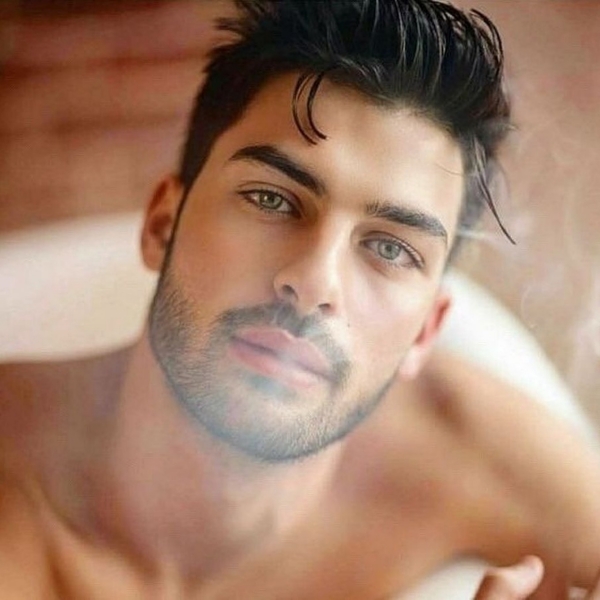 Image Source

Image Source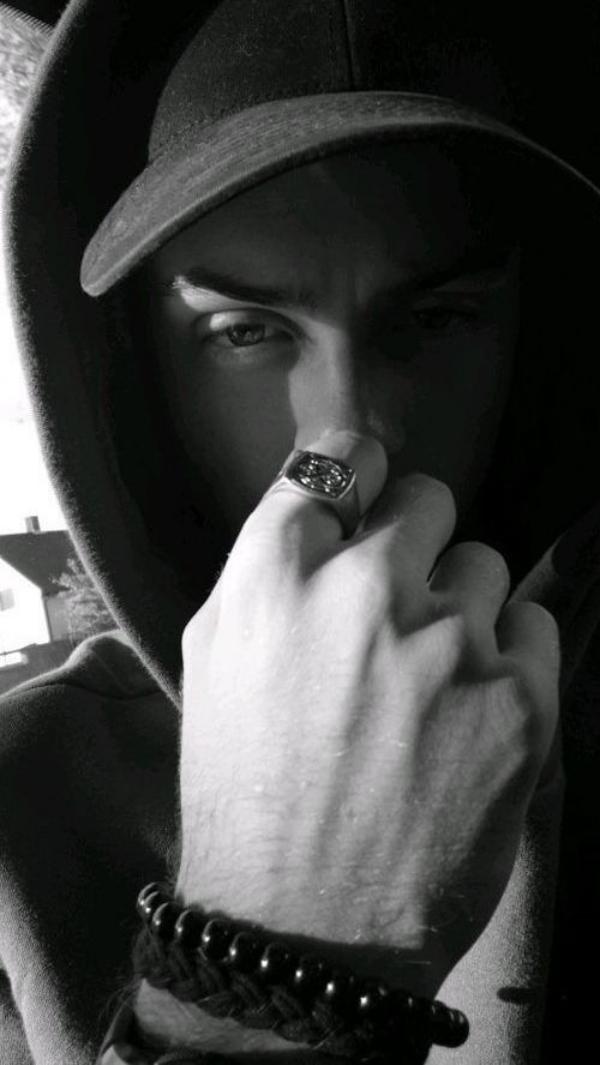 Image Source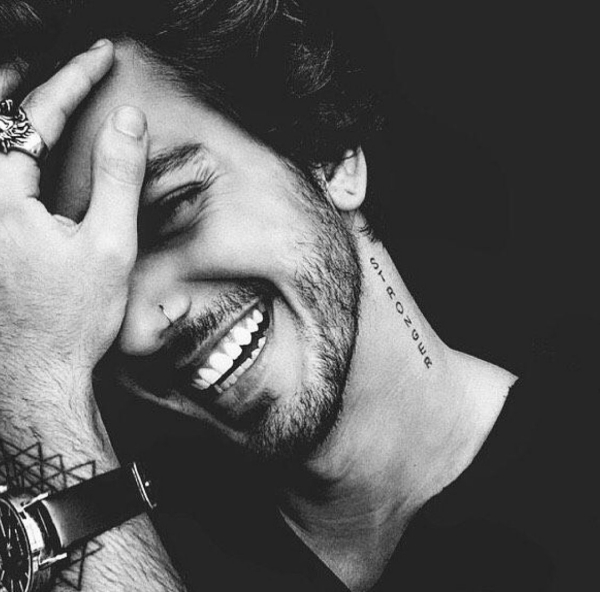 Image Source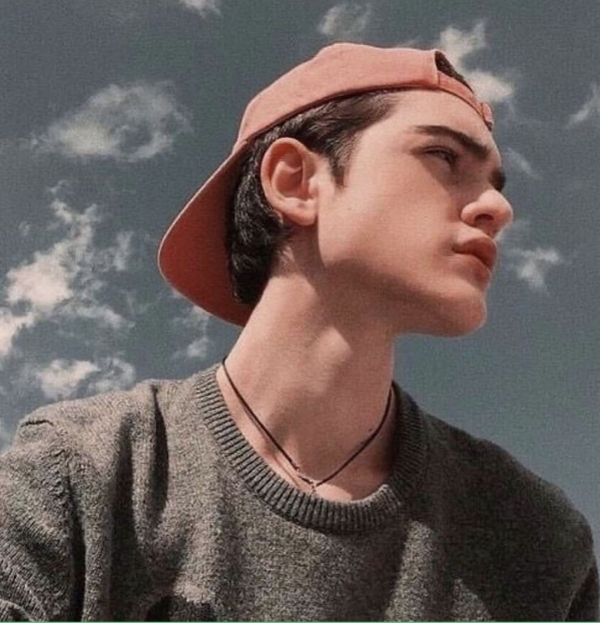 Image Source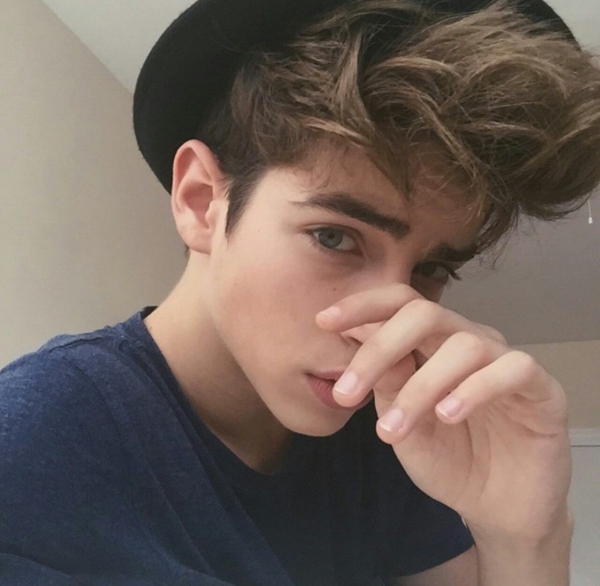 Image Source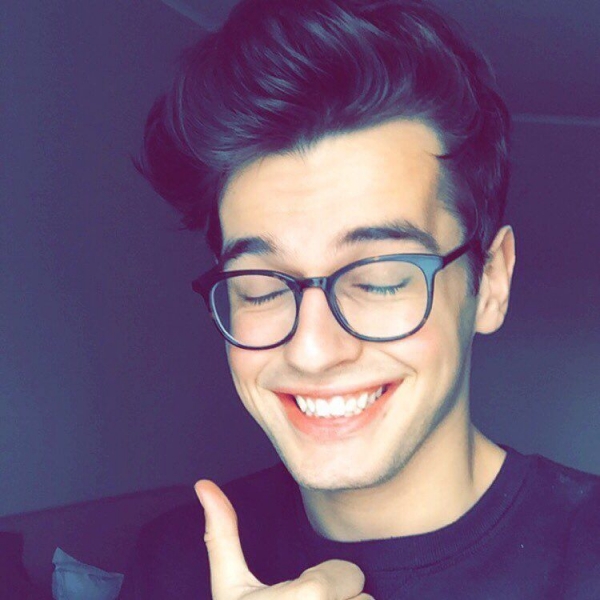 Image Source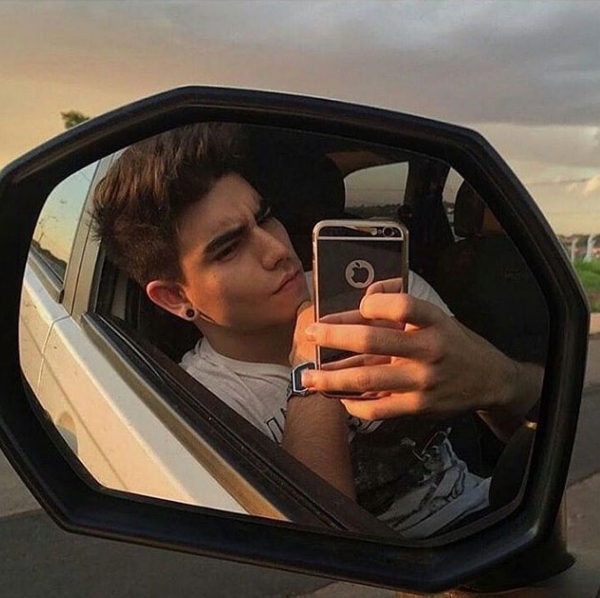 Image Source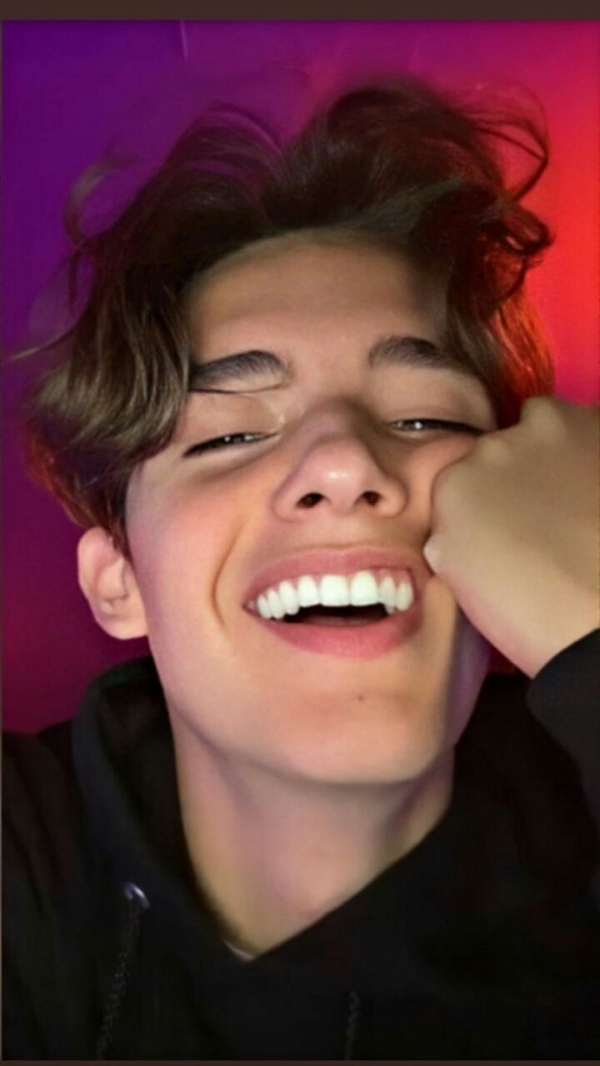 Image Source
Related:
Brother And Sister Poses For Photography
With that, we close the list of selfie poses for guys. Till now, if you have been a shy person with the camera, not knowing what to do while getting clicked, things would be a lot easier now. Did you pick your favorite pose from the list above? If you have, then start practicing today. If you haven't put yourself on the trial and error method yet, then select your pose. Just remember to love and pamper yourself while getting yourself clicked. Select your favorite angle, a favorable background, and then you are all set to flaunt your favorite pose.