It's a beautiful journey from dating to the wedding. But before the wedding, there comes the biggest task of popping that question and getting engaged. Not to mention the gay marriages where guys need to be prepared with that perfect ring and enough confidence to ask "Will You Marry Me?" And everyone knows that how difficult it is to find that ring. So take a hint from these Best Men's Engagement Ring Designs and choose the one that your heart says.
With increasing gay marriages and even more increasing popularity of women proposing, the men's engagement rings are being designed and are being sold a lot. These rings are so beautiful that they will melt your heart with their intricate patterns and exquisite designs.
Best Men's Engagement Ring Designs
Different Metals
Before you go and choose a ring, you must know what kind of metal you are aiming for. That, of course, depends on your pocket but it is better for you to know the inside out of the band that you are going to choose for your partner. We all know how important an engagement ring is and so it must be the perfect one that resembles your relationship.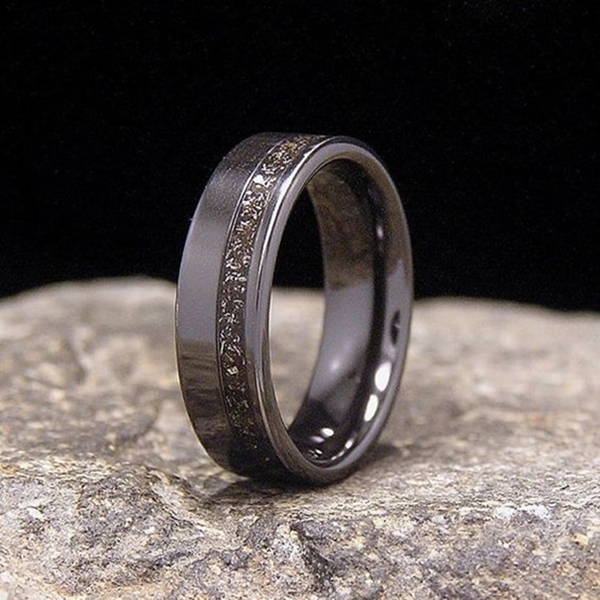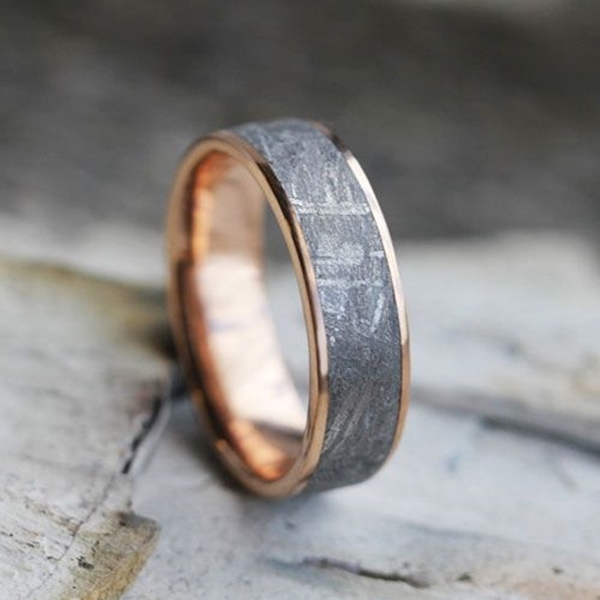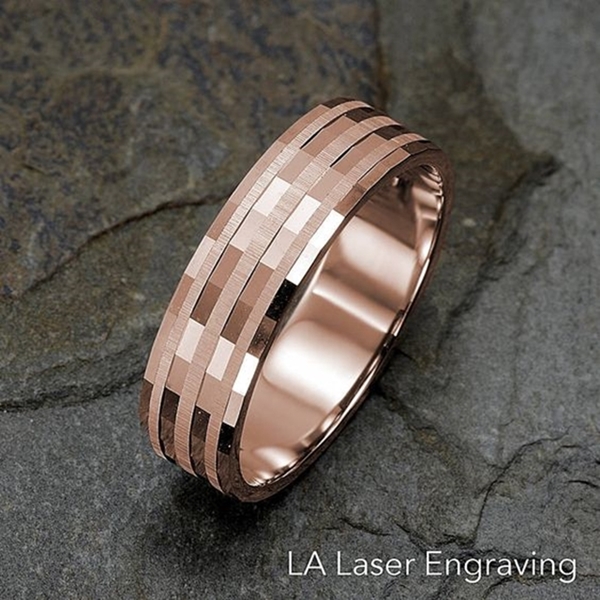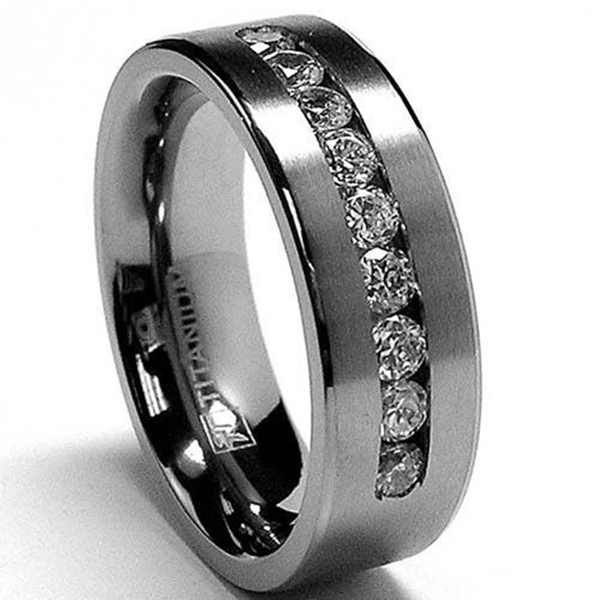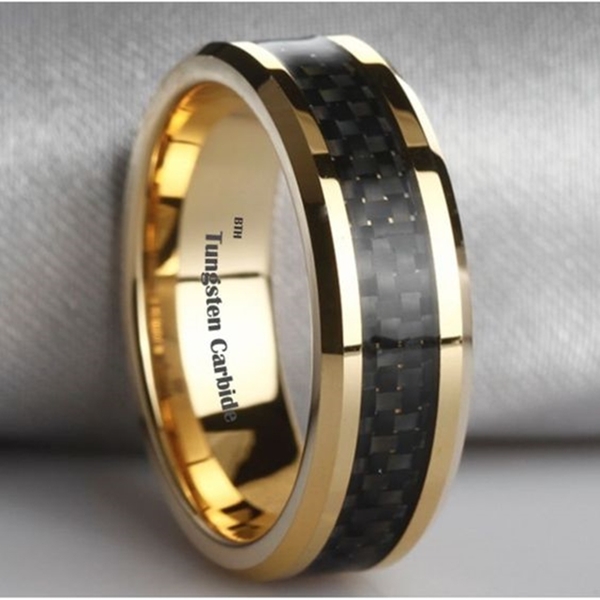 Gold is the most common metals and is often most desired as well when it comes to the engagement rings. While the gold is one great metal with high durability which depends on the karat values, the metal comes mainly in three different colours. These are the yellow gold, the white gold, and the rose gold. The white gold is expensive of all but all of their beauty will surely steal your attention with just one glance.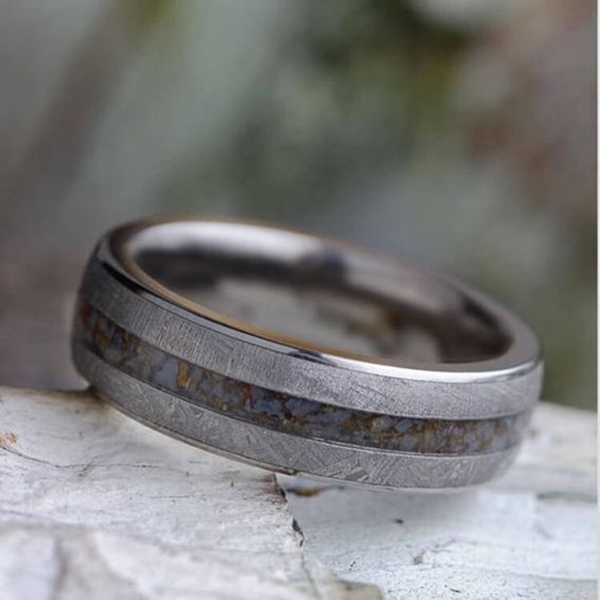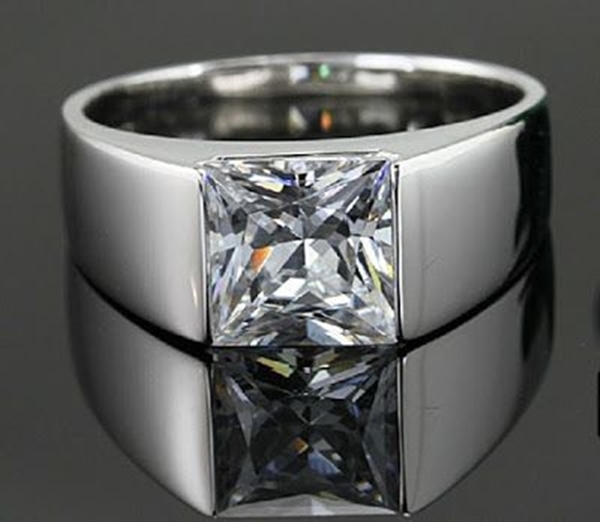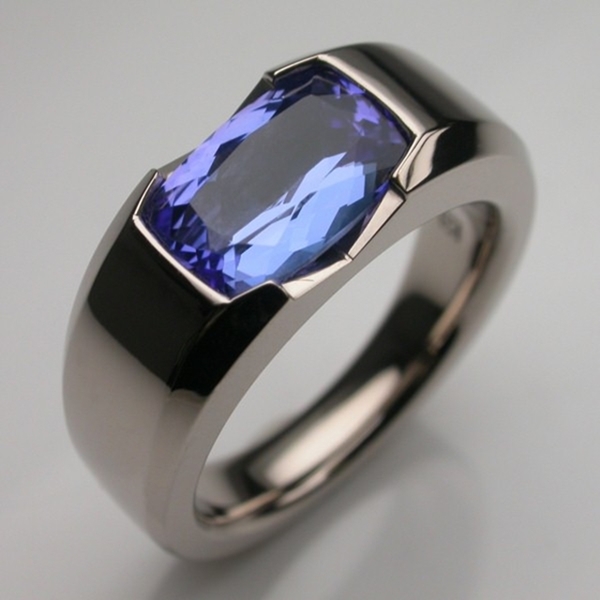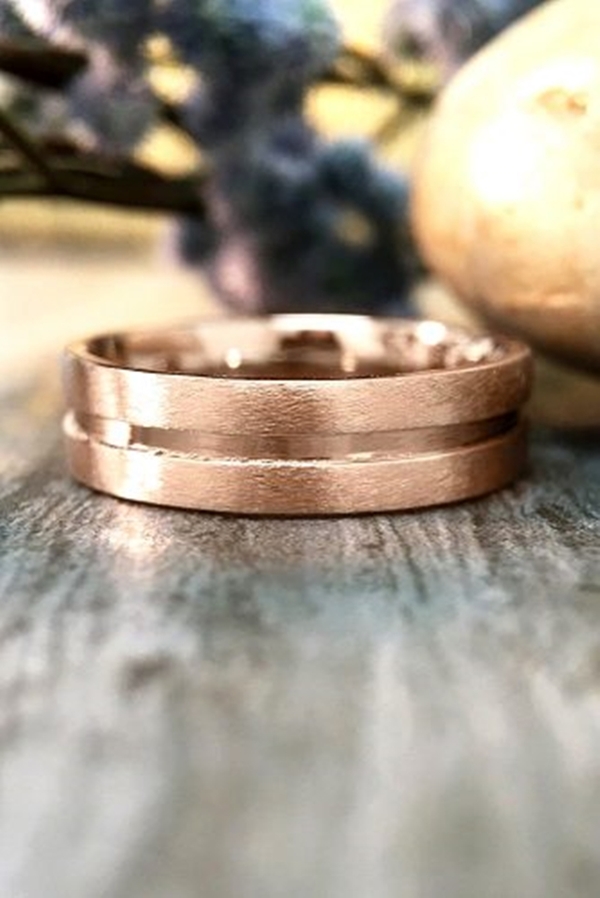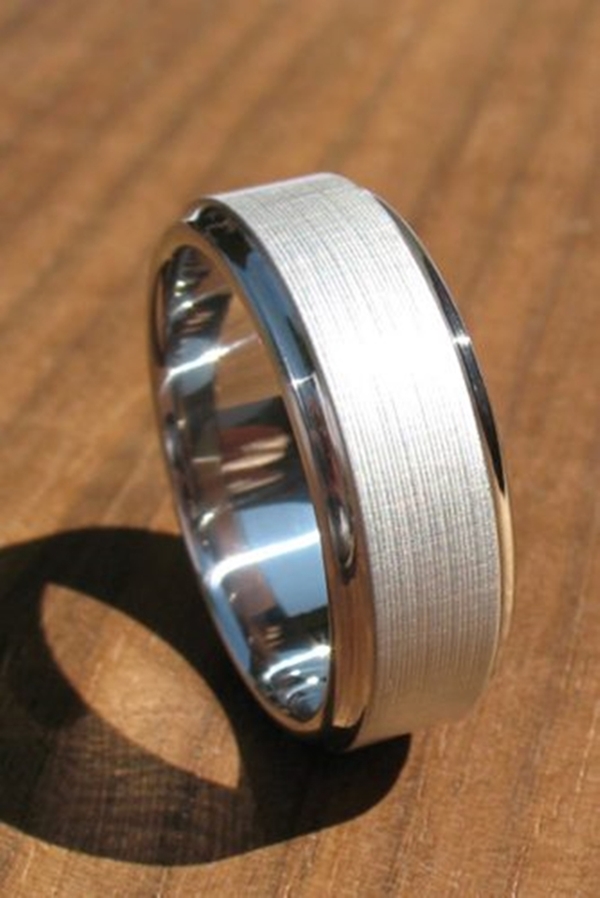 Besides, gold there is the platinum metal which is the most expensive of all metals that you could have for a ring. It is brilliantly white which means there's no colour coating in here. The prices are high for the platinum bands but their enthralling sight makes it more easy to spend those bills on them. It has a high density that makes it sit slightly heavier than the other metals but it's totally worth it.
Silver is also one of the metals that are used for rings but remember that it is a soft metal and so is quite delicate in nature. It often turns black due to the oxidation of the metal but it is easy to get it cleaned. Besides the silver, you can also have palladium, titanium and tungsten carbide. The palladium metal belongs to the platinum family so it is equally expensive and luxurious choice for an engagement ring. The titanium is one durable option that's being preferred for men's rings since its strength exceeds all. Similarly, tungsten carbide is also one good option for a ring due its high durability and scratch resistance.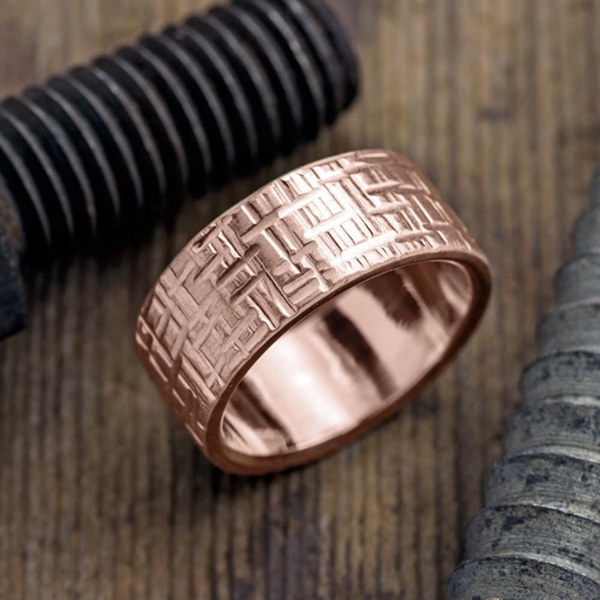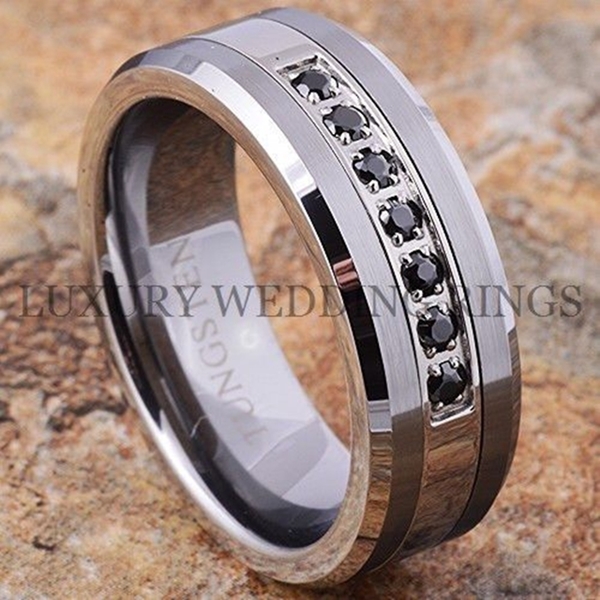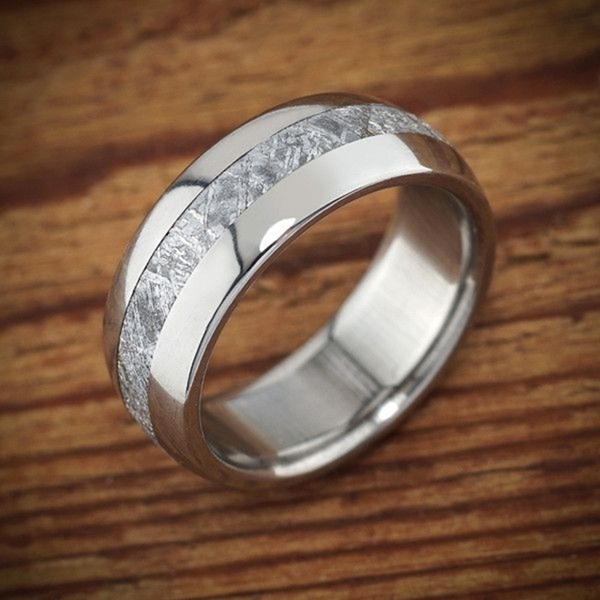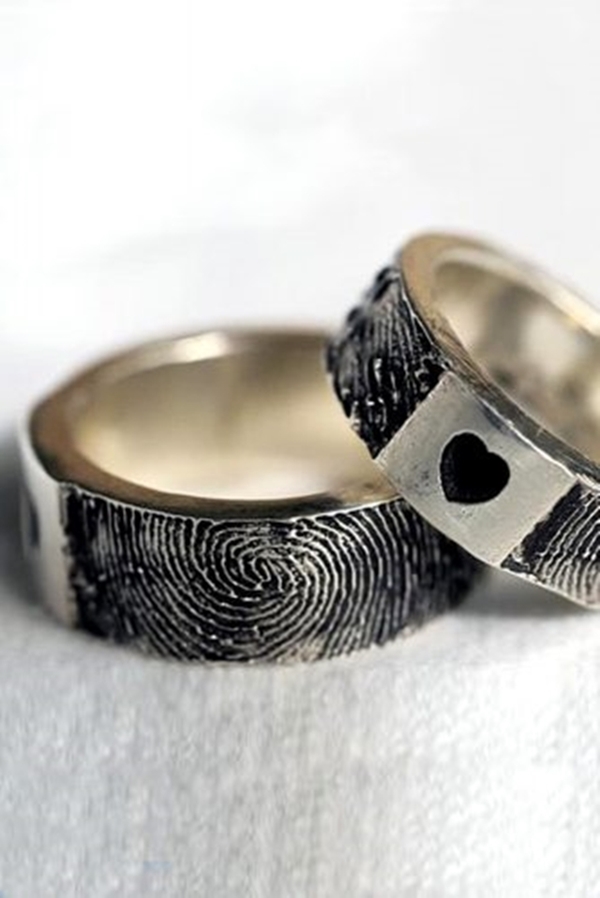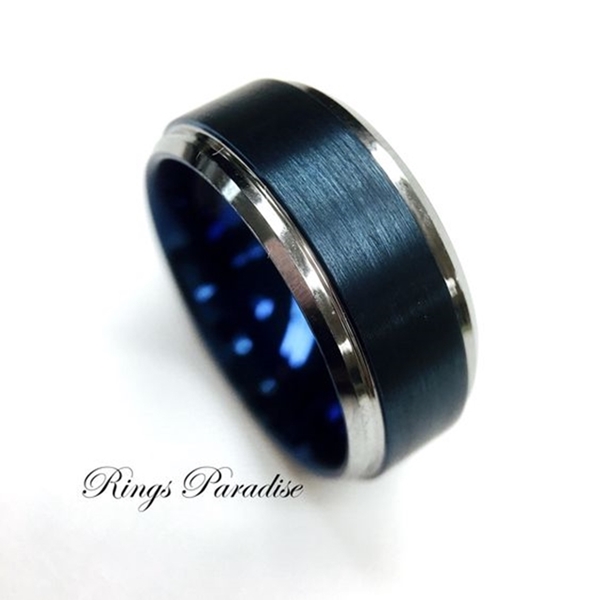 Different Designs
The men's engagement rings are designed with so much detail and perfection that is simply spectacular.  There are rings called satin finish rings that maintain the lustre of the metal but not the metal reflection. Some designs are the fusion of the normal bands and bands with a satin finish which makes them more appealing.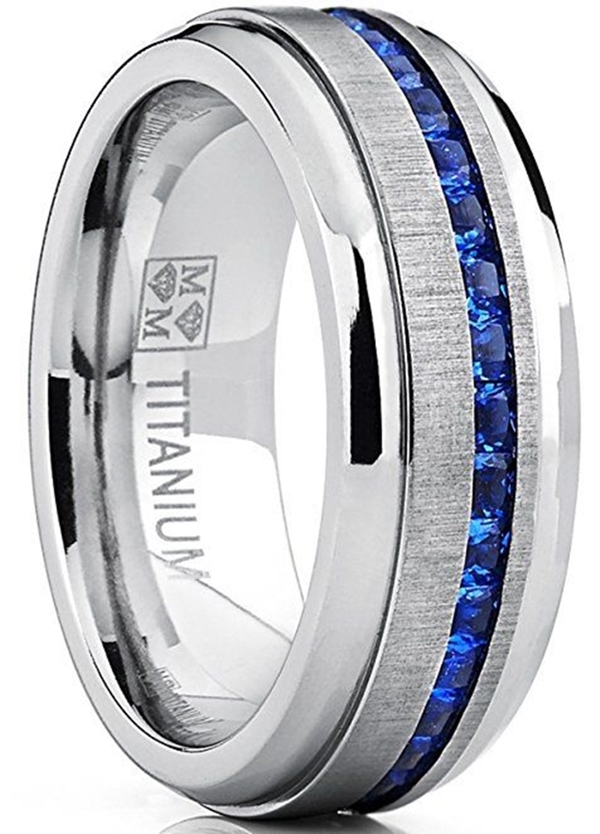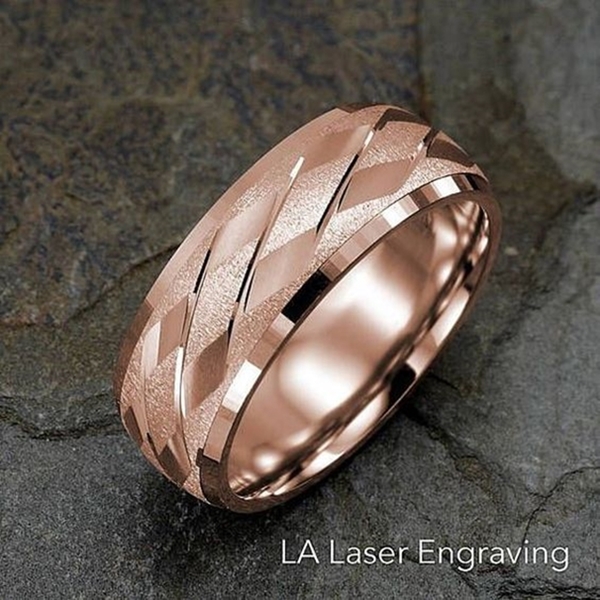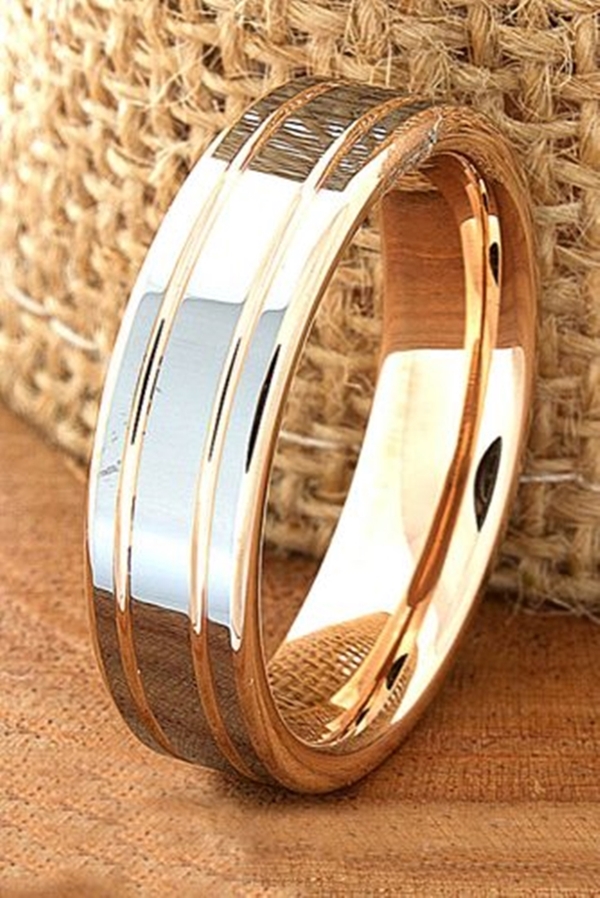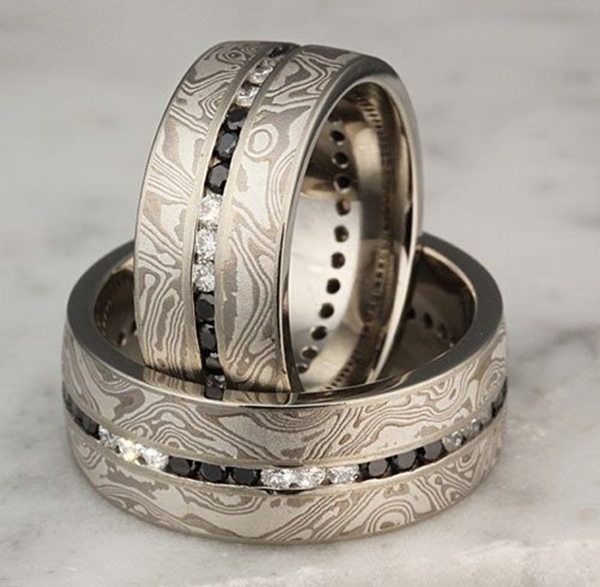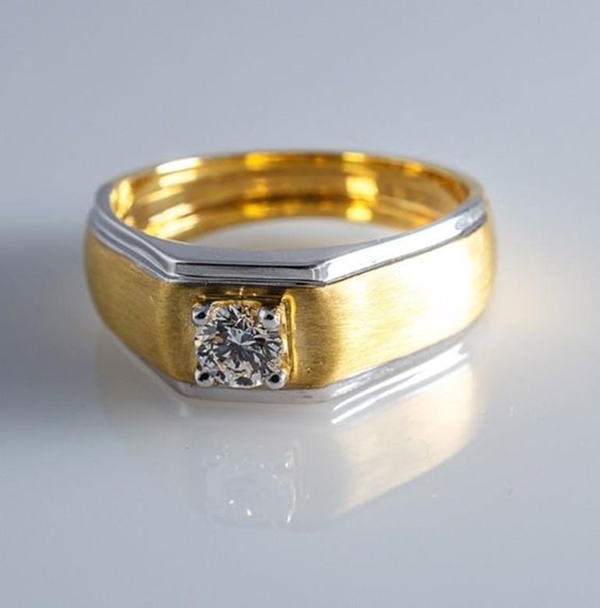 Then there are classic rings that are simple metal bands varying in widths and metals but are most preferred for men's engagement rings. Their beauty lies in their simplicity. The rings nowadays are designed in such way that you can even get it engraved with something like the initials, heartbeats or even fingerprints. Isn't that super romantic! A professional guide for making high-quality diamond ring photography is available at this link.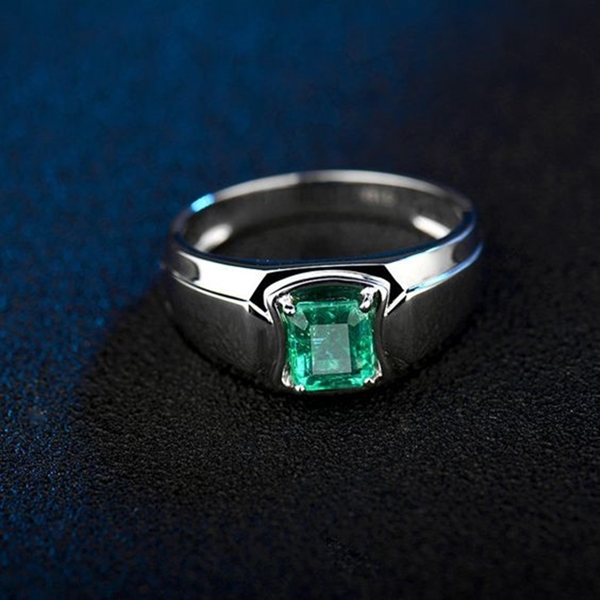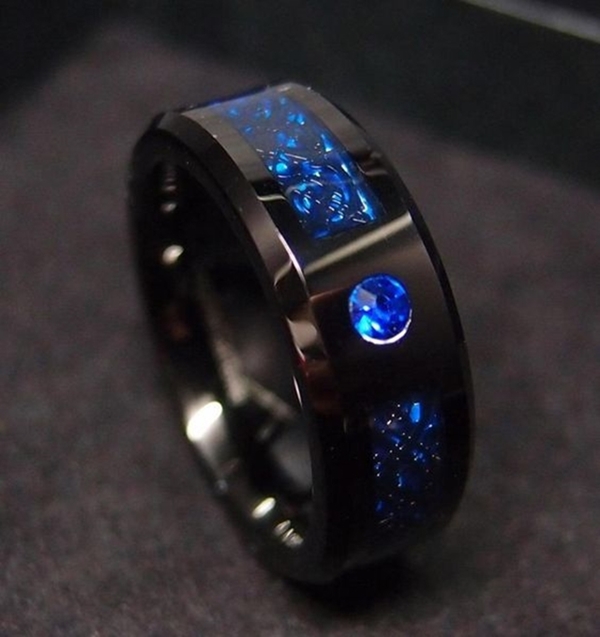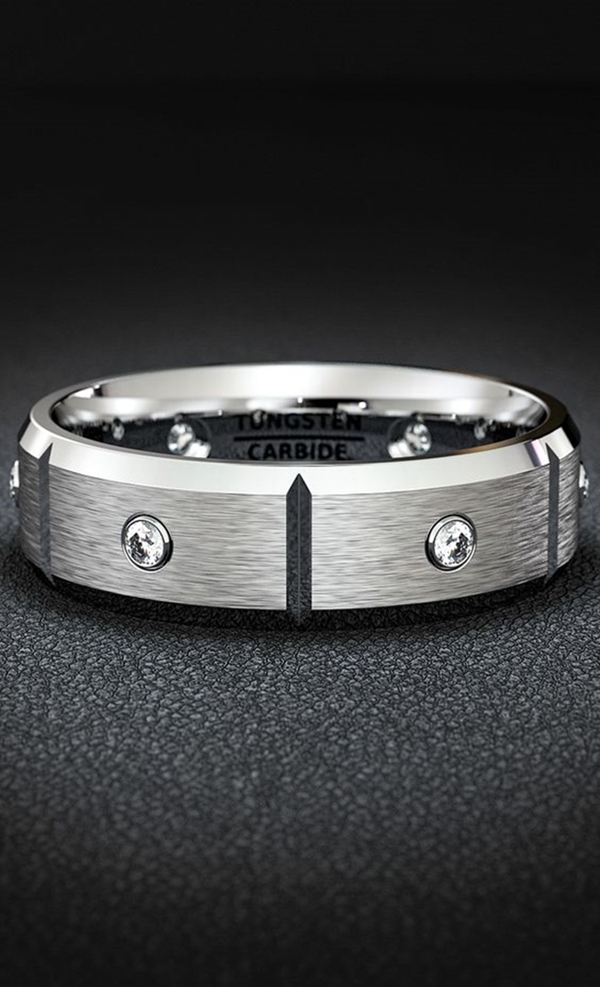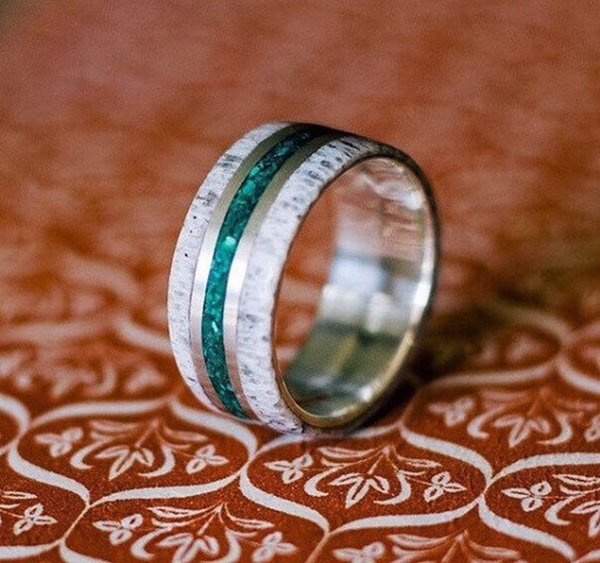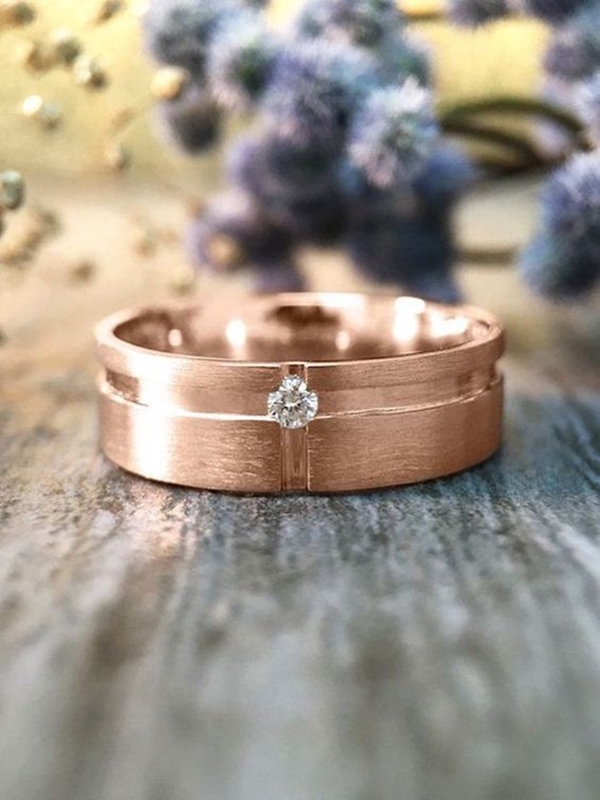 Diamonds And Glitters
You might have seen that mostly the men's rings are simple from that of the women. The rings nowadays for men are designed with diamonds and other gemstones with so much perfection that they are simply fascinating and not at all flashy. Mostly the diamonds and white and blue sapphires are seen in the men's rings but there are so many more options that you could choose from. There is ruby which will indeed make a beautiful addition to the ring. There is also peridot and blue topaz which are alluring as well. Yellow sapphires and green tourmaline are something worth looking at. If black is sexy then a ring with black diamonds is beyond sexy and dazzling. You could go for a platinum band with the fusion of black diamonds and ruby. Just imagine!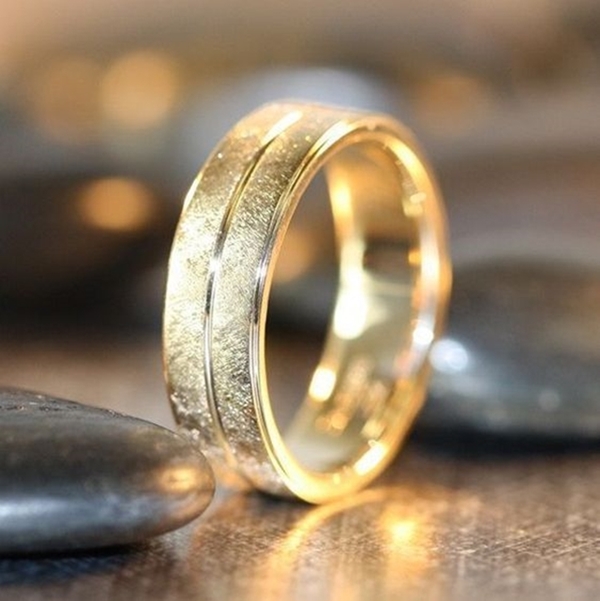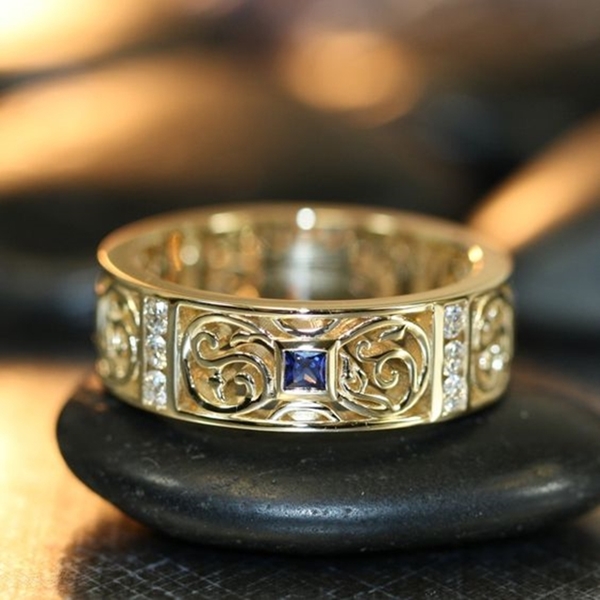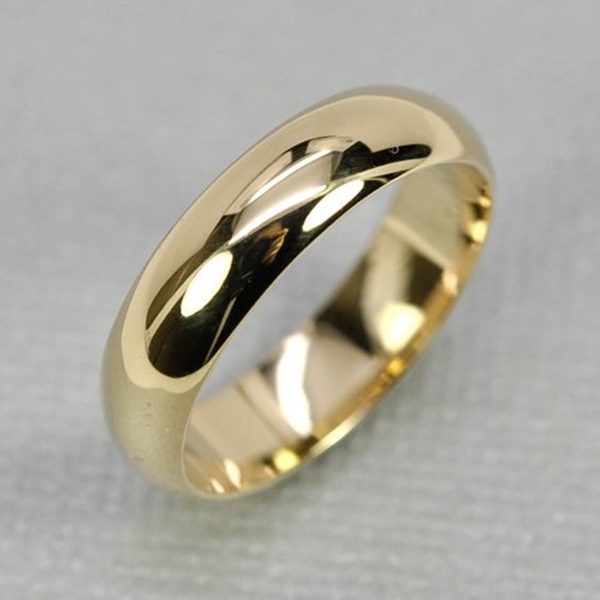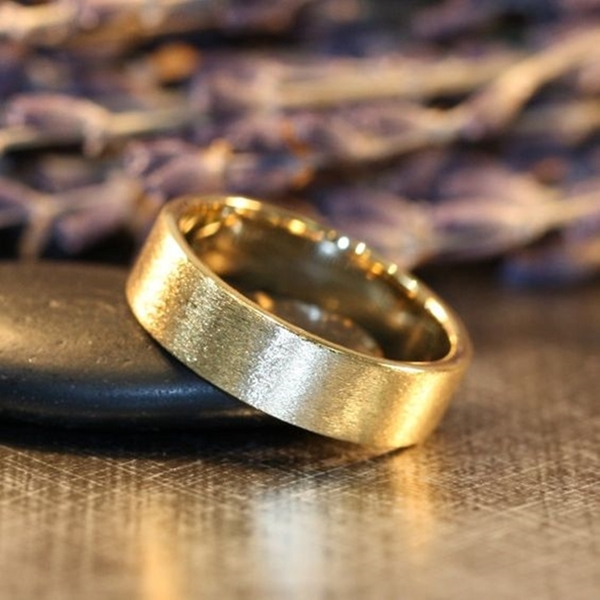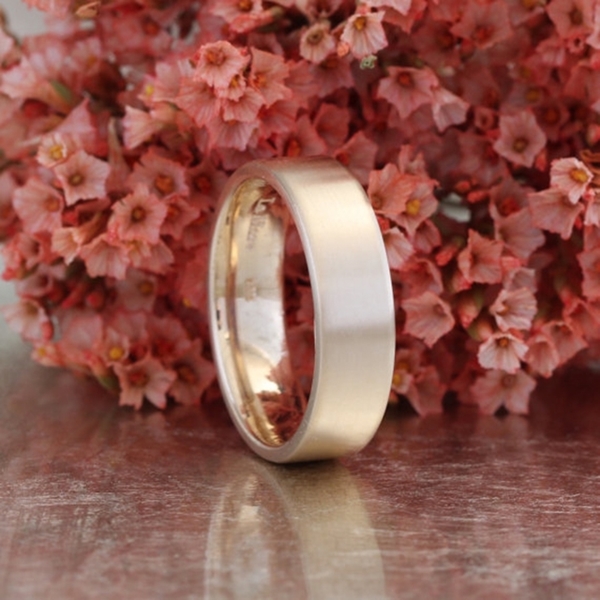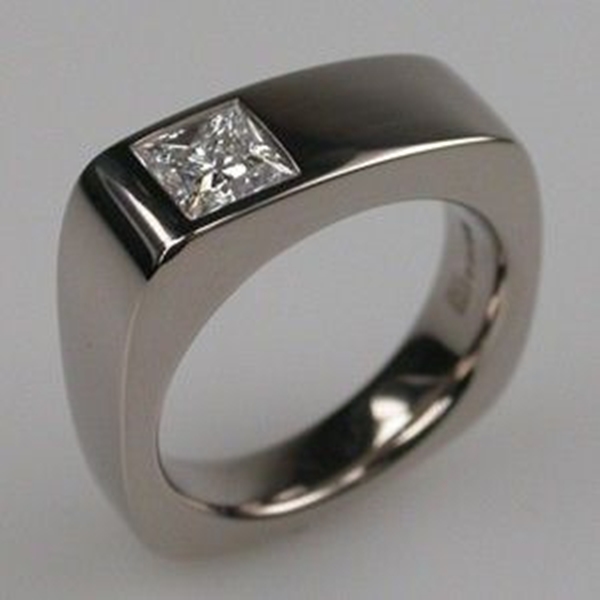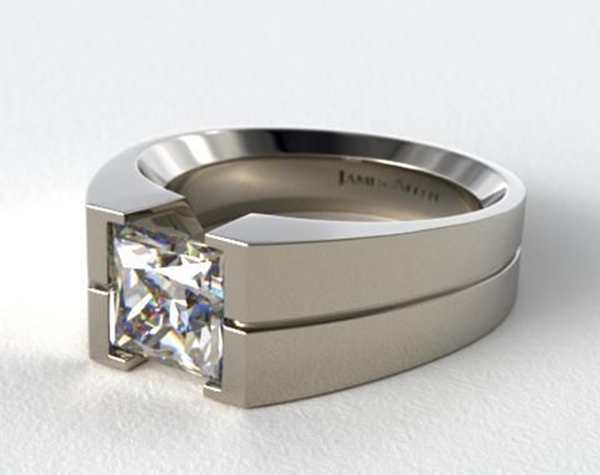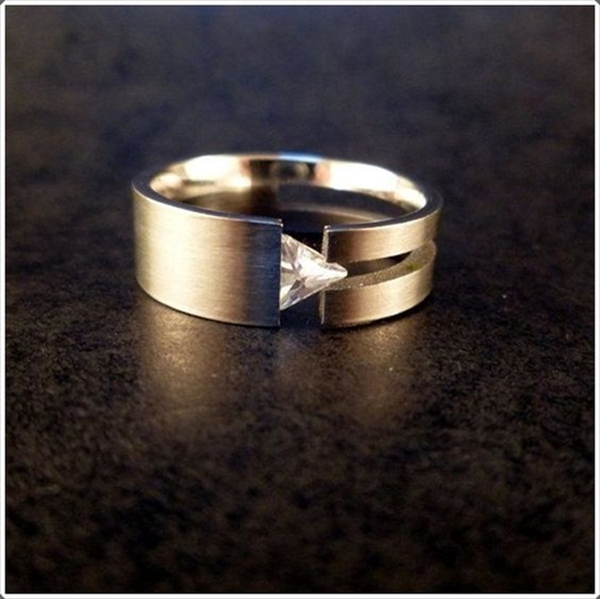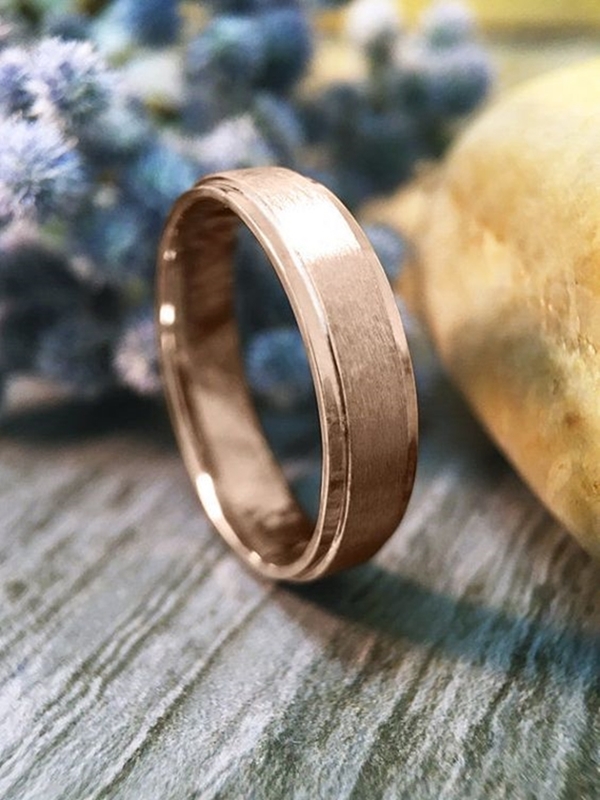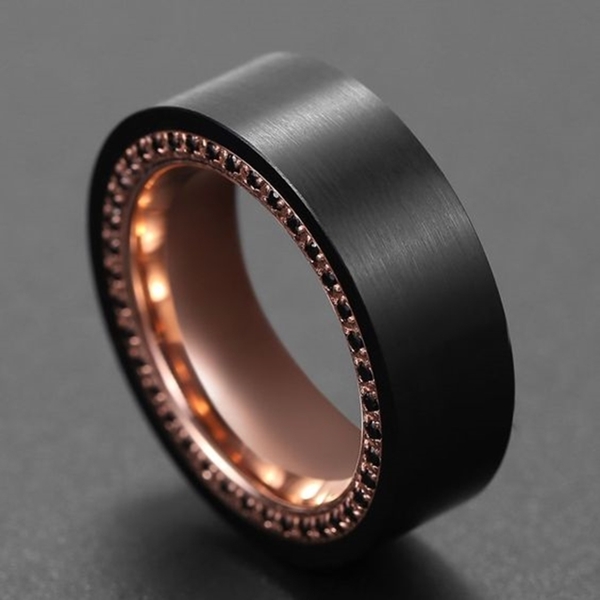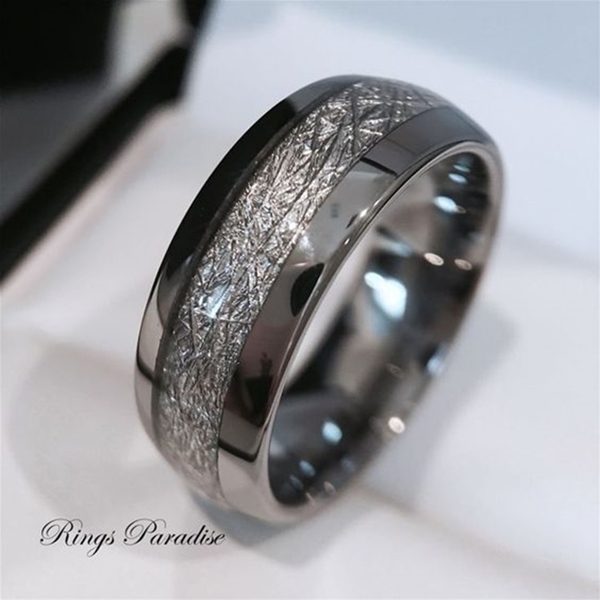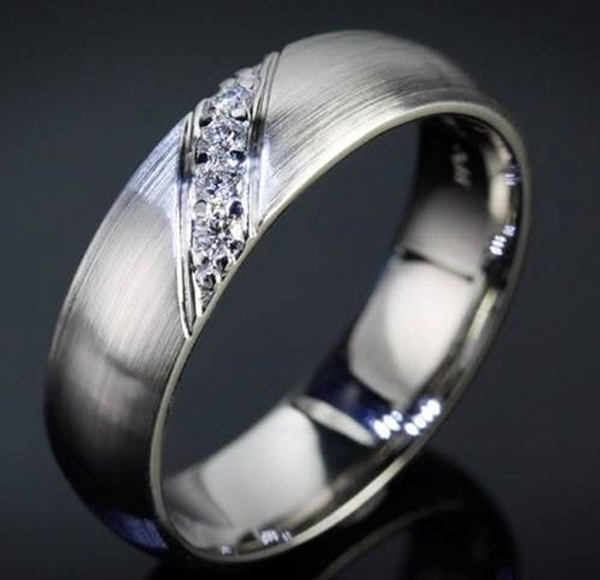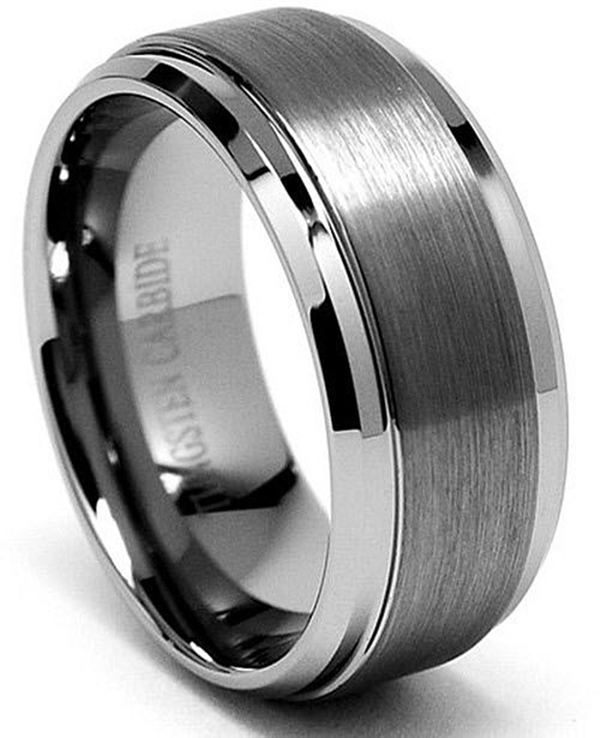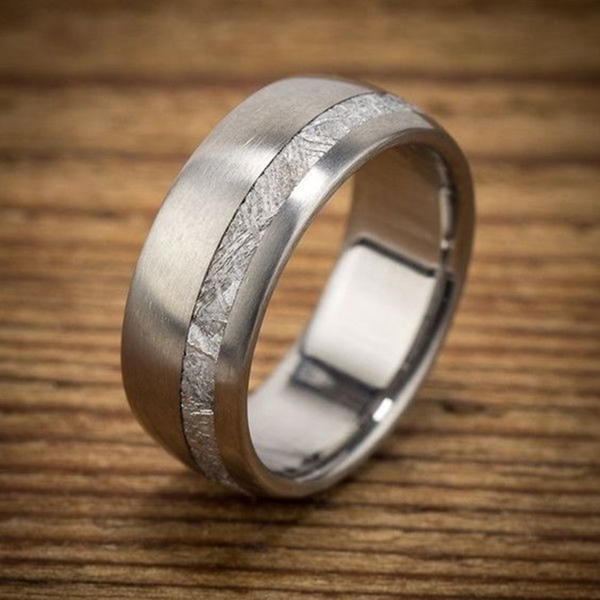 These captivating rings are something that will unite the two souls and will bind them with a promise of forever.