Looking for great ideas for a family weekend in Texas? Pick up passenger van rental San Antonio with the help of rental24h.com and get ready for a thrilling cowboy-style adventure. San Antonio is a city with a lot of cultural and entertainment facilities, so it will be interesting to come here with the whole family. And if you rent a car, your weekend will be even brighter and more memorable.
Yes, there's nothing more exciting than exploring the vast expanses of Texas with your rental car. Here you will find amusement parks and zoos, as well as magnificent architectural structures and places that will simply amaze you and your children. So, you won't get bored in San Antonio. Visit the following places to fully enjoy your weekend!
1. Tower of the Americas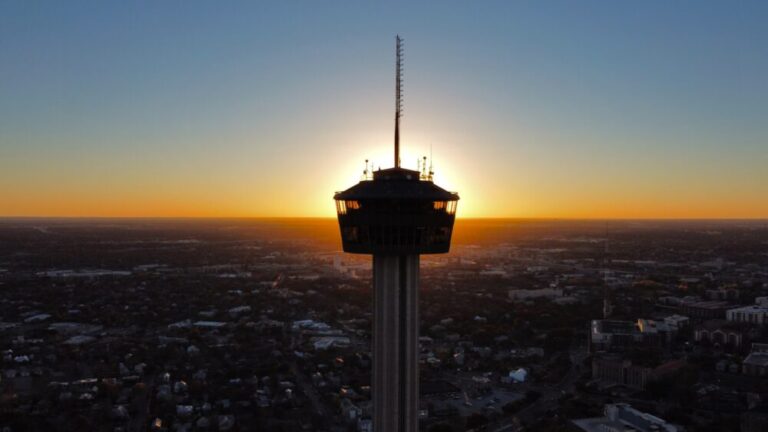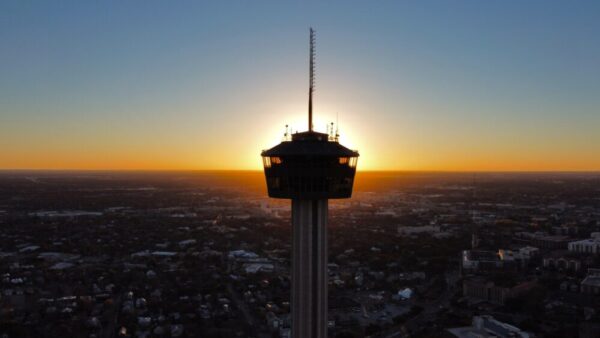 The Tower of the Americas is a unique 750-feet-high engineering structure. Plus, it's an observation tower that rises in the center of the city and provides an incredible view of the surrounding area. It was completed in 1968 and remained the tallest observation tower in the United States until the Stratosphere Tower in Las Vegas was built in 1996.
In addition to the observation deck, the tower also features a lobby and revolving restaurant offering stunning views of the city. The Tower of the Americas was built as a theme building for the 1968 World's Fair and today stands in Hemisfair Park. Even if you don't plan to dine in a restaurant, you can take the elevator to enjoy panoramic views of San Antonio.
2. San Antonio Botanical Garden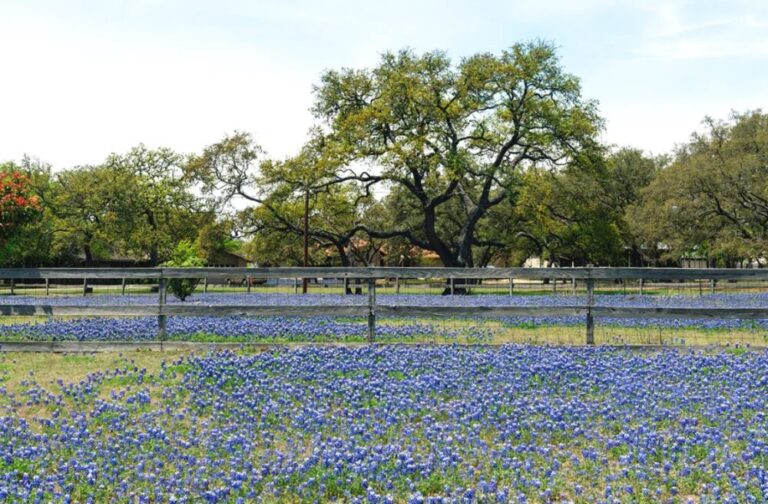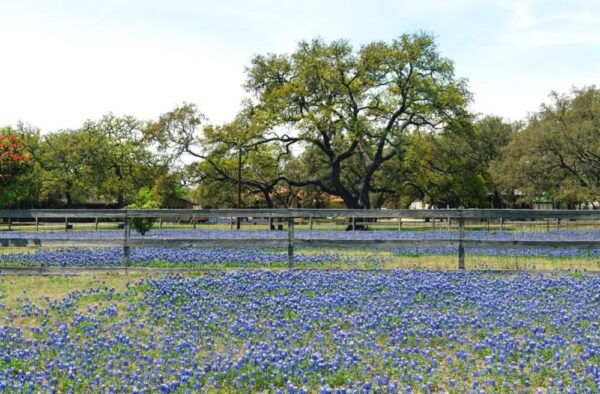 The city's botanical garden will also be interesting to your children. In the park, you can see a huge collection of cacti, palms, and other plants that are common representatives of this hot and rather arid part of the United States. In the greenhouses with a special climate, you will admire tropical jungle plants. Also, visitors love to stroll along the beautifully designed water lily ponds.
The undoubted advantage of the garden is a special area for visually impaired persons – the so-called Sensory Garden. Here you can see and also touch the plants. The Botanical Garden often hosts concerts. In addition, there's an observation deck, which makes it possible to see the picturesque surroundings at a glance.
3. San Antonio Zoo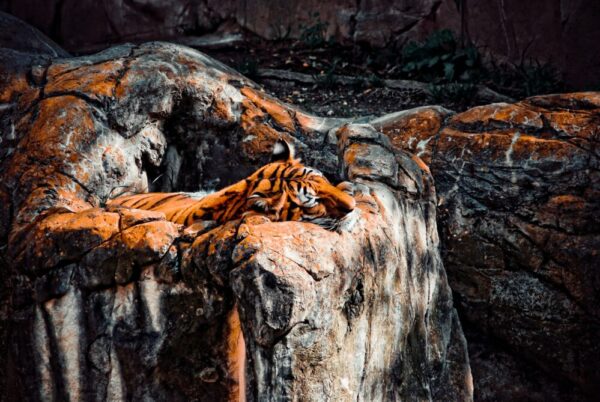 You'll find the San Antonio Zoo in Brackenridge Park in Midtown. It was opened to the public in 1914 and currently covers over 35 acres. The zoo has over 3,500 animals belonging to 750 different species which makes it one of the most popular attractions in the city. So, more than a million people visit it every year.
The zoo has several parts such as Big Cat Valley, Wild Australia, Birds of the World, the Savanna, Africa Live, the Grottos, Asian Rainforest, and Neotropica. What's more, you can ride the Eagle Train Ride, which spans the San Antonio Zoo and all of Brackenridge Park.
4. Six Flags Over Texas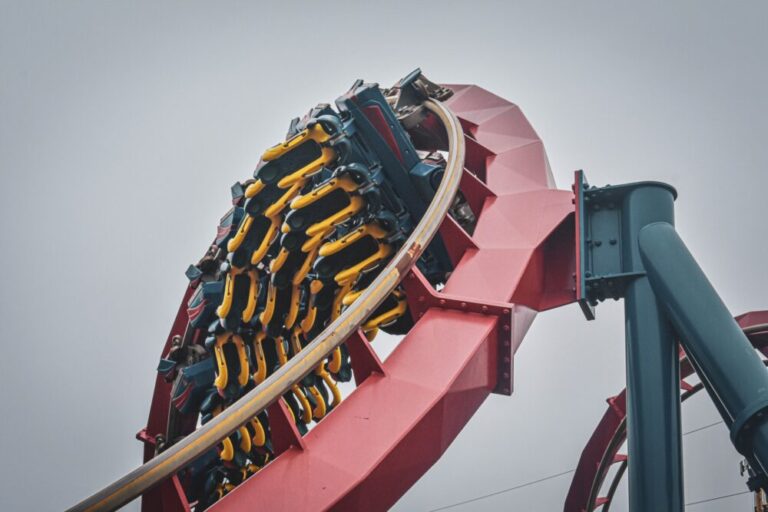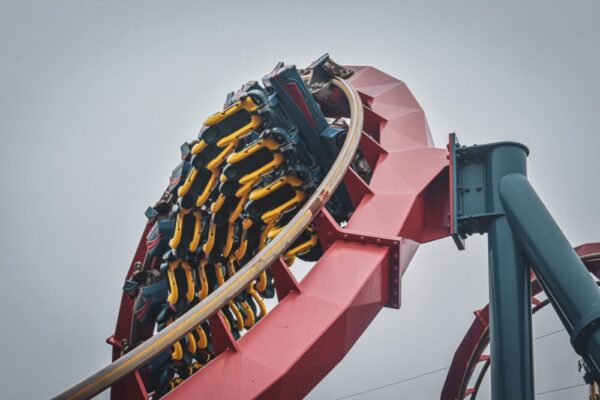 If you like theme parks, then this place should be among your favorites. This popular entertainment complex is the perfect place for families. The park reveals the history of the United States of America, so its territory features several thematic zones characteristic of a particular American era. Also, it offers various roller coasters, a water park, children's carousels, numerous cafes, restaurants, and souvenir shops.
One of the most extreme rides is the Texas Giant roller coaster. It was built in 1990, and at the time of opening was considered the highest roller coaster, reaching speeds of up to 60 mph.
The latest addition to Six Flags Over Texas is the world's tallest SkyScreamer carousel. This ride is a regular 20-seat chain carousel, but with one minor exception. Passengers revolve madly at a speed of 60 mph at the height of a 40-storey skyscraper. From here, you can view the park's surroundings, and also the nearby cities of Dallas and Fort Worth.
5. San Antonio RiverWalk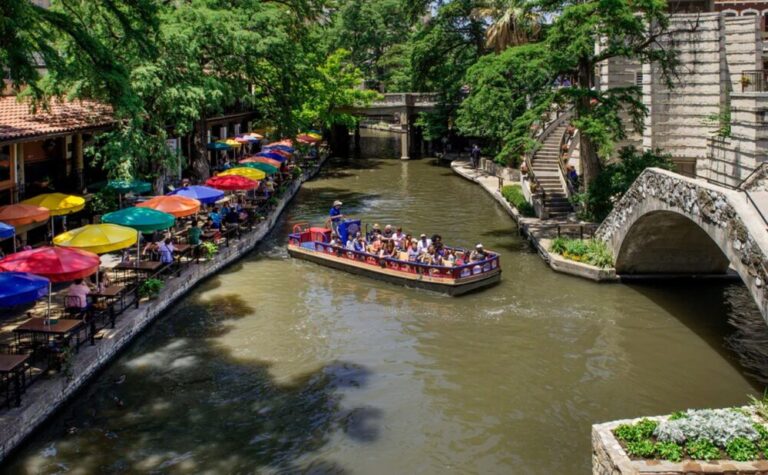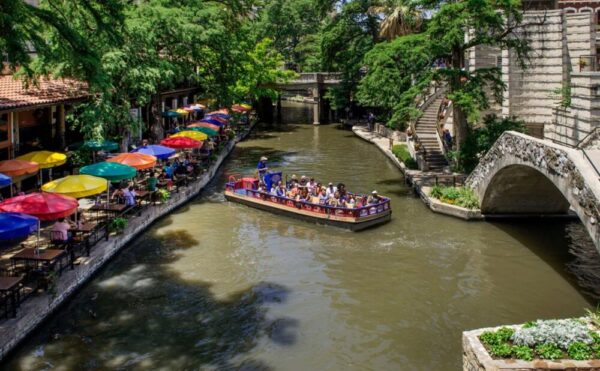 It's always a great idea to take a walk with the whole family in some picturesque place. So, San Antonio RiverWalk is the most suitable spot for that. This is one of the main centers of attraction for both locals and travelers, and there are many reasons for this. You can have a great time there, for example, stroll along the shady alleys, enjoy the aroma of fragrant bougainvilleas, relax in a cozy cafe, visit a souvenir shop, or have fun until the morning in one of the nightclubs.
Those who wish can go on a fascinating journey on an excursion boat. An excellent natural park adjoins the embankment, which is a wonderful place for sports, camping, and leisurely scenic walks.
6. Morgan's Wonderland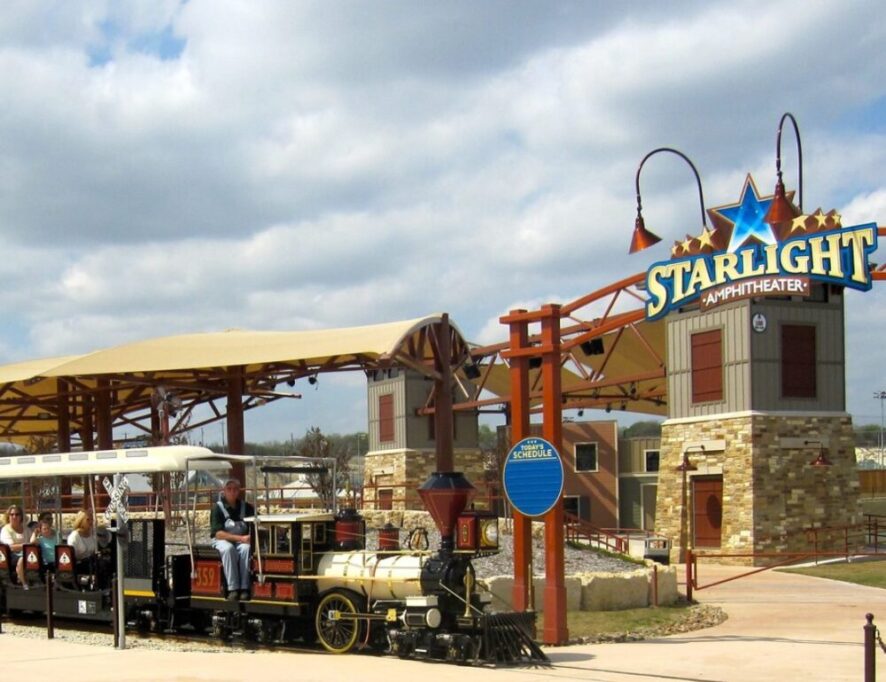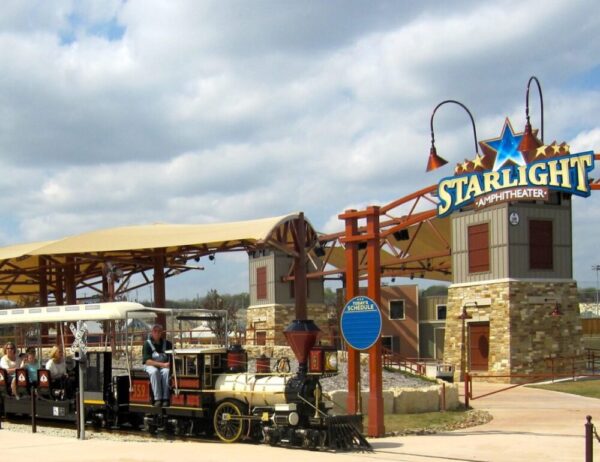 In Morgan's Wonderland, you can try different attractions, as well as take a mini-maze cruise in an off-road vehicle. Visitors of all ages will find something to do according to their preferences.
You and your children will be happy to ride the old wonder train. A trip around the picturesque area will give everyone incredible emotions. The Amphitheater is also an ideal place to watch performances or festive concerts. At the same time, fishing lovers have a special place by the lake.
By the way, the park service can organize a party to celebrate a birthday or any other event. The smallest visitors will have a great time at the colorful carousels and playgrounds. While walking along the coast, you can enjoy the amazing landscape and quiet places of privacy.
One more amazing thing to do in Morgan's Wonderland is taking a guided tour of beautiful themed sites. Each of them corresponds to the age-old traditions of Japan, Germany, Mexico, and African flavor.
Well, a weekend in San Antonio will be exciting if you visit each of these places. You and your children will certainly feel the cheerful spirit of this wonderful city. Of course, San Antonio has many other family-friendly destinations to make your holiday unforgettable.