It's a common thought among those who spend hours playing Counter-Strike: Global Offensive ─ can I make money doing this?
The answer is yes. Anyone prepared to put in the effort can succeed in the gaming sector, which is worth billions of dollars. It's easy to persuade yourself out of attempting when so many people already have connections and a reputation in the field. There are already a ton of professional players, and there's no way I could compete with them.
Quite a few of us can relate to this. Thankfully, we can make money with CS: GO in more ways than just playing the game itself.
Online Streaming and Content Creation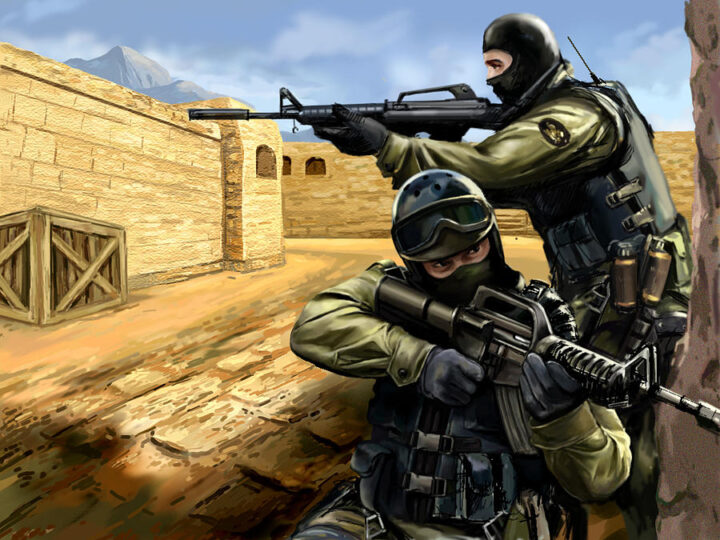 The first thing that springs to mind when thinking about how to generate money with CSGO is Live Streaming. Every day, dozens of fresh people join the ranks of those making a living by streaming their gaming or analysis on Twitch.tv, and other similar platforms.
To begin, you need a microphone, a computer, and a streaming or recording program like OBS or XSplit. A video of oneself is a huge plus, so if you want to invest in a camera, go for it. Having listened to several streamers discuss what they consider the most crucial aspect of streaming, I have come to the same conclusion.
Consistency! If you broadcast on a strict schedule at the same time every day, people will get into the routine of watching you. Some people may say you must act a certain way, but that is not true. Although using a character while streaming CS: GO is possible, the most popular streamers are themselves.
If performing live isn't your thing, you can always try your hand at video production for the web. You will find an audience if you do an excellent job at creating compilations, memes, or guidelines. Many people who have played the game in the past or are playing it now like reading news and rumors about the game even if they have no connection to it. Numerous paths exist for investigation.
CSGO Betting and Fantasy CSGO
Betting on CS: GO matches is another option to put your gaming knowledge to work financially. Betting CSGO on a professional sport can be profitable if you know how to assess the relative strengths of the two teams. Especially considering that many CS: GO betting companies double or even triple your first deposit to provide you with additional cash to gamble. You can wager real-world currency and CS: GO skins at these sites. Several platforms support skin betting.
Fantasy CS: GO is available to play. You'll need to assemble a winning roster of professional players to win your Counter-Strike league. Your drafted athletes' performance in a variety of categories earns you points. Kills, assists, enemy flashes, and KDA are all statistics that would contribute to your overall score. You can get a leg up on the competition and make more money with this knowledge. There has been a huge surge in sports leagues' popularity because of draft leagues like this. You can check these details from betrefs.gg.
CSGO Journalism
Journalism in esports is another viable career option. Many online publications offer fresh faces the chance to contribute through article writing. Sending an email to the site's general email address often gets you a second shot. There is always material for a writer who truly cares about a game. You can keep writing about esports even when players pause for lunch.
Compare old players to today's up-and-comers and observe how their careers are parallelled thus far. If you're serious about writing, there's always something new to say. As an example, consider Thorin. He produces many contents in various esports, with fresh, exciting perspectives. Proof that if you put in the time and effort, you can master your profession and make a livelihood.
CSGO eSports Industry Jobs
Production and team organization offer opportunities for professional development—managers of advertising departments, social media staff, coaches of good young teams, etc. Countless opportunities can be found every day in the booming esports job market. With some digging, you can put your CS: GO expertise to work for you financially.
All esports teams will have available employment posts on their websites. Though some may necessitate relocation, some will be more secluded, and all will center on esports and its dedicated fans.
CS: GO may be a lucrative business for those who want to make it such. It'll take dedication and hard effort, but it's doable, and it'll get easier as the industry develops. How to make money with CS: GO is less of a concern than when.
Skins And Other Items Trading
Using this strategy, you won't need to compete or even play CS: GO; all of the work can be done outside the game itself. Skins in Counter-Strike: Global Offensive is a cosmetic item that may be used to alter the visual appearance of guns and other equipment.
Of course, the skin will be more expensive if it is in better shape and has more vibrant colors.
The fastest way to acquire CS: GO skins is to purchase them from the Steam marketplace or a third-party website dedicated to selling skins. Other methods are available, such as opening cases or leveraging random item drops.
If you want to make money trading skins in CS: GO, you'll need to put money into the game first because random drops rarely provide high-quality skins (or loot boxes).
In addition, several resources are available to you to obtain free CS: GO skins.
The objective is straightforward: get skins cheaply, then resell them for a profit. This may seem basic, but it requires much knowledge, particularly of what skins are high in demand, so you can know which ones you should invest in.
You can "flip" skins, cases, containers, and other CS: GO things. If you're familiar with this strategy, you can make hundreds of dollars per week.