Slot machines are popular gambling games found in most casinos. Entering a casino, it can seem intimidating as you are surrounded by numerous machines, all boasting different themes and features. While playing slot machines may seem like a lucky gamble, there is more to it than just spinning the reels and hoping for the best. Knowing when and how to pull away after a win is essential for achieving success in gambling, so it's important to understand when best to stop playing a slot machine. In this guide, we will look at what factors you should consider before continuing your session on a slot machine after winning.
Understanding Slot Machines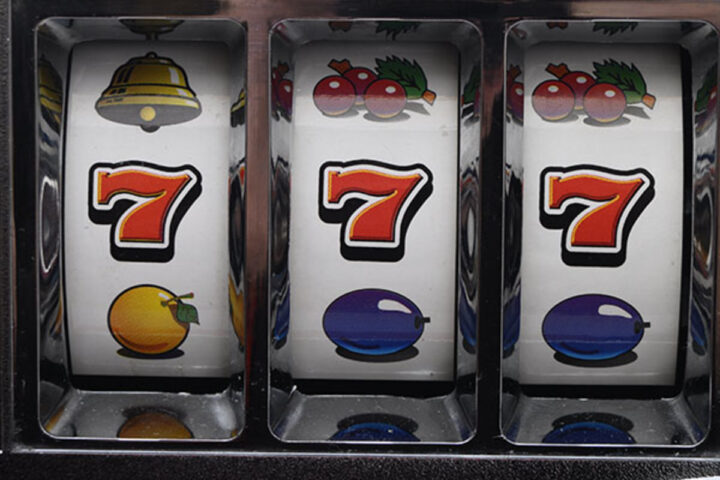 Slot machines contain a random number generator (RNG) which constantly cycles through a sequence of numbers at a rate of hundreds or thousands per second. When you hit the "Spin" button, you will be allocated with a number generated by the RNG and it matches up with the symbols on selected reels on the machine. If the symbols match up according to what is listed on the pay table, you will win.
The outcome of your spin is entirely independent from previous spins, so it doesn't matter whether you stay at one slot machine or move around within a casino. Although it is often assumed that playing more spins will increase your odds of winning, this isn't necessarily true – because all Slot machines are fixed in payouts every turn is an independent event and nothing carries over from one spin to another! So if you're feeling lucky after hitting one win – there's no harm in keeping playing but don't forget to keep an eye on your bankroll!
When to Stop Playing Slot Machines
When gambling at a casino, there is no definitive answer as to when one should stop playing a slot machine after winning. The individual gambler should evaluate their risk-reward ratio for each particular slot machine and determine if the risk is worth the reward.
Before starting to play slot machines, it is important to set a reasonable budget and stick to it. Gambling can be an entertaining activity, but if not done responsibly it can quickly become an expensive habit. By keeping an eye on one's spending, a gambler can ensure that they don't lose too much money in the long run.
When playing slots machines, there are some strategies that may increase one's chances of consistent wins and profits. Bankroll management is crucial for any kind of casino game; setting limits will help control the losses and maximize returns over time. Likewise, diversifying betting amounts across different types of slot machines might be beneficial as well, since each type of machine tends to possess different house edge percentages. If you want to try out different types of these games you should definitely check out n1casino-1.de and try your luck there!
Finally, while it may be tempting to keep playing after any win on a slot machine, gamblers should remember that luck isn't always around – eventually they will lose more than they win in time – so they should always weigh their decision carefully before investing into higher risks with larger rewards. In general, picking up smaller wins is safer than trying for great gains all at once and therefore often the best practice when deciding when enough is enough on a particular slot machine game session!
Advantages of Continuing to Play After a Win
One advantage of continuing to play a slot machine after you have won is that it can help you extend your bankroll. If you stop playing after a win, any additional money won would simply be added onto the original amount. However, if you keep playing, you have the potential to increase the size of the win even further.
In addition, continuing to play may give you access to bonuses or other offers that could enhance your winnings or give you free spins. Some online casinos offer rewards for loyal players and this could be a great way to get additional chances of winning while enjoying extra benefits.
While each player should practice responsible gambling and never bet more than they can afford to lose, continuing to play a slot machine game after a win in moderation can help enhance your experience and potentially lead to larger wins. Playing alongside bonus offers is especially beneficial as it could provide you with more opportunities for bonus rounds or other special features in the game.
Risks of Playing Slot Machines
Playing them should always be treated as a form of entertainment. While there may be potential for players to win money playing them, it's important to note that the majority of players lose money when gambling on them. This is due to the fact that slot machines offer some of the worst odds in the casino, so it is always best to take caution when gambling with slot machines.
The risks associated with playing them include losing large amounts of money in a short amount of time, as well as becoming addicted to playing and chasing losses. While it is possible to win significant amounts of money playing slots, this usually requires large wagers and patience. If you are not able to control your losses or resist chasing your wins, then it is highly recommended that you avoid playing slots altogether. Even if you do manage to win after several attempts, it is important to remember that the house always has the advantage over time and you may ultimately end up in a worse position than when you began playing.
Conclusion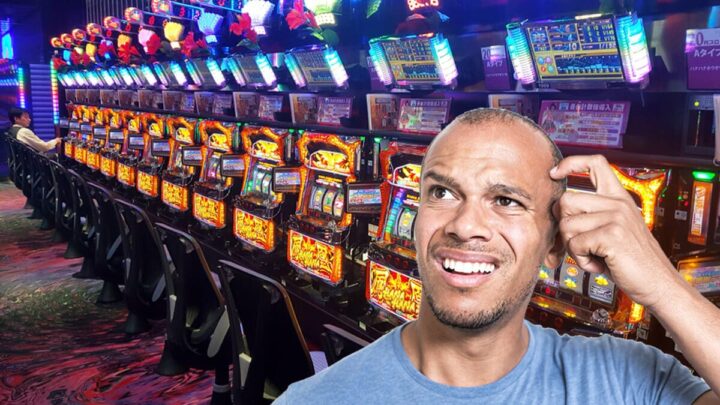 In conclusion, the answer to whether or not you should keep playing a slot machine after you win is highly subjective. It really depends on your playing preferences, your bankroll and risk tolerance, as well as the features of the game itself. However, it may be worth considering changing machines if you find yourself feeling bored or unlucky after winning a jackpot. Ultimately, only you can decide what is the best strategy for you when playing slot machines.