The way we see it, there are two rules when it comes to gambling – be smart and even more responsible. That's it. Anything else is just a tip or a strategy that you may or may not apply.
Now, we're neither your parents nor your partner, so we won't waste time teaching you how to be responsible. It's simply not our place. However, when it comes to trying your luck in a smart way – we've got you covered! There are numerous online resources that can help you get started. If you're an amateur bettor that's just starting out and are in desperate need of a quick sports betting lesson, checking out sites like docsports.com can help you immensely.
Today, we want to talk to you about plus/minus (or handicap) betting. We'll give you our thoughts and opinions, several tips, basic guidelines, and some pros and cons of this type of gambling.
So, whether you're a complete novice or an experienced punter, this guide is for you! Let's roll.
What is Plus/Minus and How Does it Work?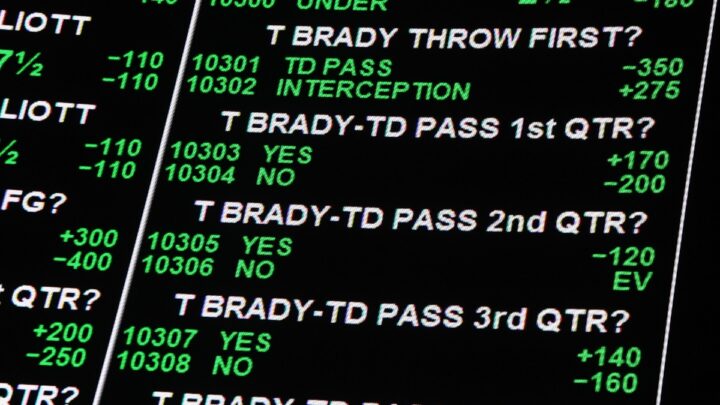 At its core, plus/minus betting is pretty simple – you're either betting that something will or will not happen.
The most common sports you can bet on using this method are basketball and football, but in reality, you could bet on any sports there is. Let us give you an example.
Let's say Manchester United is playing West Ham. The bookies have set the following odds:
Manchester United -1.5
West Ham +1.5
What does this mean? This means that if you bet on Man Utd (which we have to say is not something we'd recommend, given the fact that Maguire's still on the team), the Reds have to beat the Hammer by two goals. So, 2:0, 3:1, 4:2, and so on. You get the gist.
On the other hand, if you were to bet on West Ham at +1.5, they could lose by a single goal, win by any margin, or even tie the match and you'd still win your bet.
If you're still confused, don't worry – we've got you covered. Here's another example (with winnings involved) that should maybe make things a bit clearer.
You bet $100 on Barcelona to beat Real Madrid with a handicap of -1.5. The final score is 2:0 in favor of the Blaugranas. This means that your bet wins and you receive about $185 (a hundred you've wagered, plus winning)
Now, let's say you placed a $100 bet on the same game but this time you went for Real Madrid +1.5. The game ends in a 1:1 draw. Even though Galácticos didn't win, your bet does because they managed to lose by only a single goal. So, you'd get your original stake back plus winnings, which would again be about $185.
As you can see, it's a pretty straightforward way of betting but it can be quite profitable if done right. But how do you calculate the odds? Let us explain.
How to Increase Your Chances of Winning When Using Plus/Minus?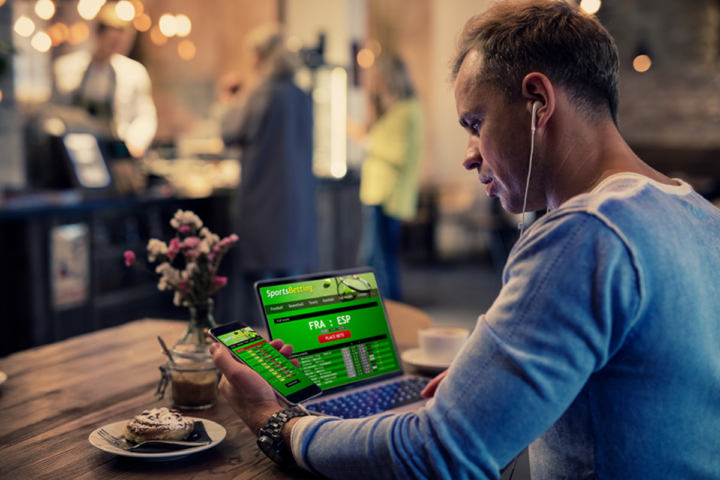 The first thing you need to know is that bookmakers are not stupid. They know what they're doing and they will always try to give you odds that are in their favor, not yours.
So, in order for you to have any chance of winning when using this type of bet, you need to be able to calculate the probability of an event happening.
Here's a how to do that:
Compare the odds given by different sports betting sites
While the odds should fairly similar from site to site, some websites and online casinos like UFABET offer slightly better odds than their competition, so if you want to make the most of those, hit up UFABET Register and sign up.
However, better odds don't necessarily mean you win, it just means that you can notice the trends and place your bets accordingly. Naturally, at a site that offers the best payout.
Do your research on the teams and players involved
Another thing you need to research is the teams and the players on the pitch (or court). Or more precisely, the form they're in.
While form is not the definite or the most determining factor, it still plays a major role. After all, you wouldn't want to bet on a team that's on a losing streak or one whose best player is injured, now would you?
Of course, there are other factors as well – head-to-head records, home/away matches, and so on. But those two are the most important ones.
What are the pros and cons of plus/minus betting?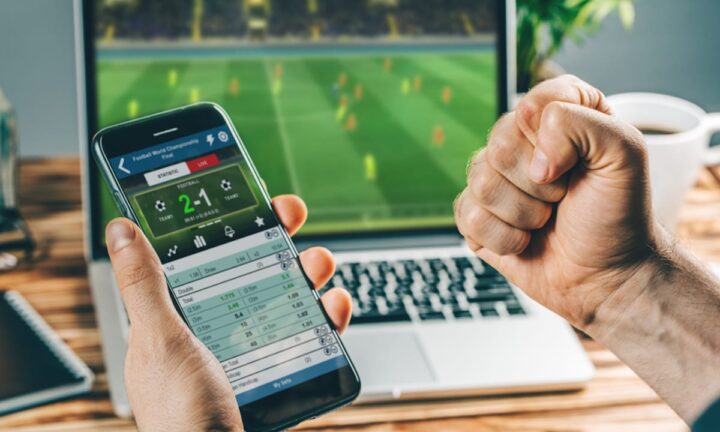 Now, just like any other betting type, strategy or method, this one's also a double-edged sword, so here are some pros and cons to keep in mind while gambling.
Pros
Let's start on a more positive note.
Easier to understand than other types of bets – As we've said, this is one of the simplest ways of betting. So, if you're a beginner, or if you don't really understand how some of the other bets work, this is a good place to start.
You can win even if your team doesn't – While this depends on the handicap you've chosen, it's still possible to win even if the team you've bet on doesn't. So, a win-win!
Your odds are pretty much 50/50 – Unlike some of the other bets, with this one, your odds are pretty much 50/50. So, if you're good at calculating probability, you should emerge victorious more often than not.
Covers pretty much any sport – Football, basketball, American football, golf, volleyball, tennis – whatever it is – you can place a plus/minus bet on it.
Cons
Now, let's take a look at some of the downsides.
Can be riskier than other types of bets – Again, it's 50-50 odds. If Chelsea's playing Shrewsbury, you have a better chance of winning the bet if you just place your money on the Blues, instead of betting on -2.5, which is what the handicap would probably be.
You can lose even if your team wins – We know, it's confusing. But it happens. Let's say you've bet on Juventus to win with a -1.5 handicap, and they do win, but only by a single goal. In that case, they've won, but you've lost the bet.
It may require a lot of research in order to be successful – As we've said, there are a lot of factors involved. So, before placing your bet, make sure you've done your research on the teams, players, weather conditions, and anything else that might affect the outcome of the match.
Conclusion
So, there you have it – everything you need to know about plus/minus betting. As we've said, it's a pretty simple concept, but it can be risky if you don't know what you're doing.
Do your research, compare the odds, and place your bets wisely! That should help you come out on top more often than not. Good luck!