It might sound strange saying this outright, but vibrating sex toys have revolutionized the world of human intimacy. Think about it – a toy that does most of the work for you, and all you have to do is hold it, if even that! Considering that most sex toys before that were manual, for lack of a better word, this "automation" of pleasure came in quite handy. Yes, the pun is very much intended.
Now, what can we say about the humble vibrating dildo to the uninitiated? What are some of its benefits? Are there different types of vibrating dildos, and how do they differ from one another? Well, that's what we're here to help you find out. Today, we'll go on a journey of exploration together. Let's find out everything we possibly can about vibrating dildos.
Dildo vs. Vibrating Dildo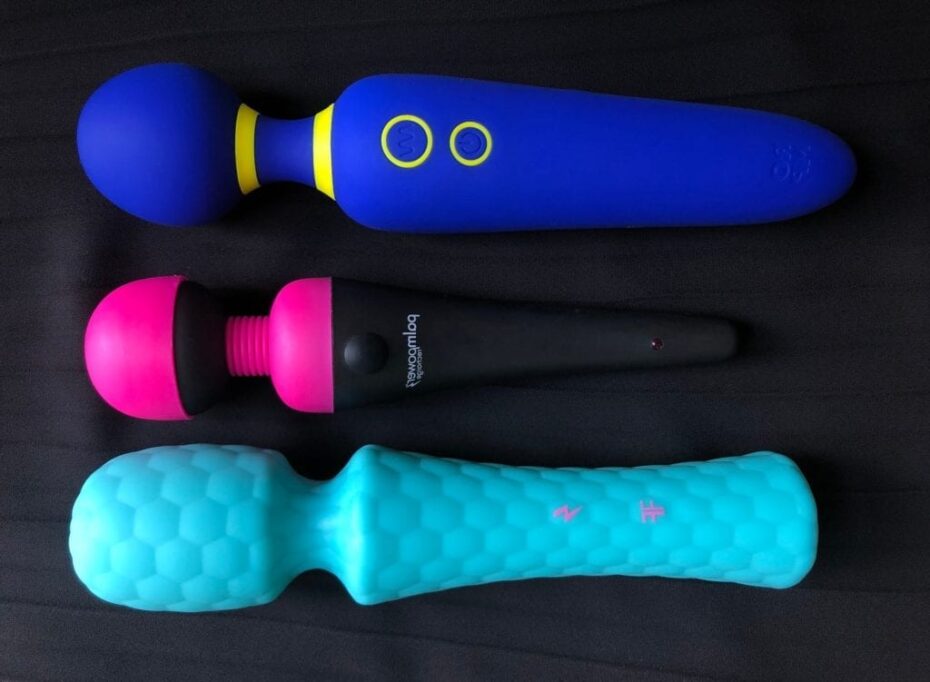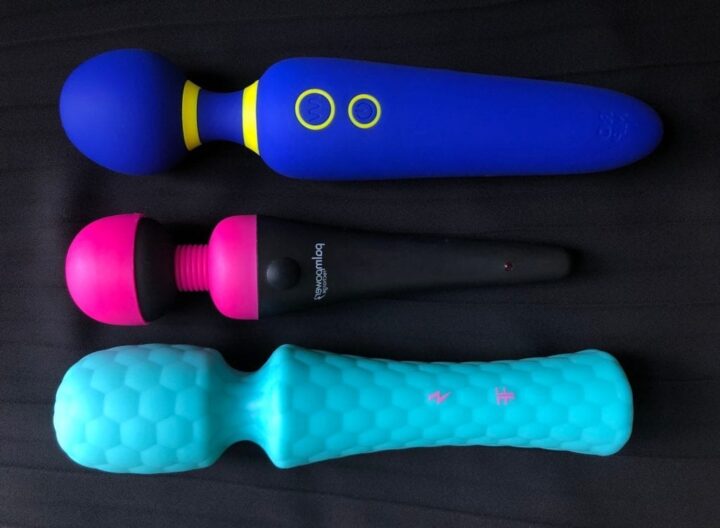 In order to understand what vibrating dildos are, first let's focus on regular ones. A dildo is a facsimile of an adult male penis. Depending on who makes it, the dildo can take on different shapes:
Realistic
Smooth and bullet-like
Fantasy-themed
Animal-themed
Extra-large (or extra-small)
Extra-thick (or extra-thin)
Knotted
Curved
Hollow
Solid
There are, of course, other differences, mainly based on color, shape, material, elasticity (or lack thereof), etc. One thing that the majority of dildos have in common is the fact that they are a basic masturbation tool that you use with your hand. In other words, no automation and no vibrating features.
That's where the vibrating dildos differ. Unlike their basic counterparts, the vibrating dildos…well, vibrate. They shake and wobble in a variety of speeds, intensities, and even directions. While the regular dildos satisfy through penetration and maybe expansion, the vibrations are the feature that gives the user pleasure.
Why Vibrating Dildos Rule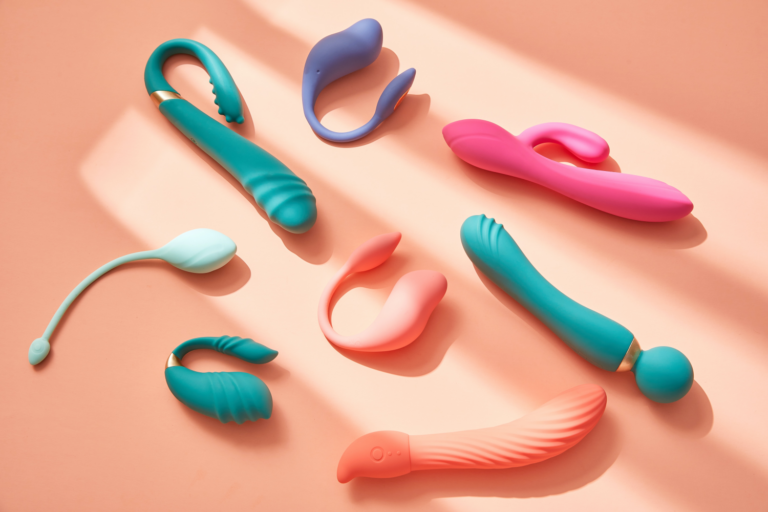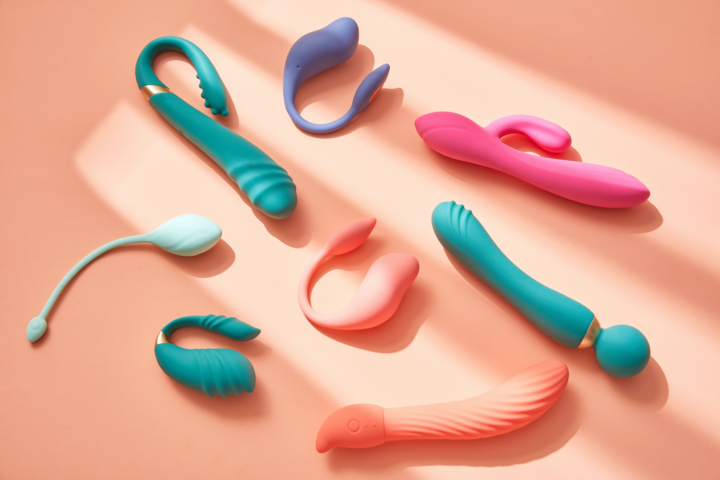 To seasoned, veteran users of sex toys, a vibrating dildo might seem like a regular, run-of-the-mill toy. But even the most basic of vibrating dildos can be quite useful. They offer a range of benefits that can amplify pleasure and intimacy in multiple ways.
Firstly, vibrating dildos provide targeted stimulation to erogenous zones, allowing individuals to explore new levels of sensation. The vibrations can be adjusted to varying intensities, catering to personal preferences and ensuring a customized experience. In addition, they can enhance solo play or be incorporated into partnered activities. Yes, even your partner, male or female, can enjoy the endless possibilities that a single vibrating toy has to offer.
Furthermore, these toys can aid in relaxation and stress relief. Vibrations have been known to release endorphins, which promote a sense of well-being. A mild excess of endorphins can also lead to heightened pleasure.
But the best feature, at least for us, is the exploration. With a vibrating toy, you can explore what your body enjoys, test its limits, and find new erogenous zones you didn't even know you had. And that's just from one toy; combining two or more can up the level of pleasure immensely, whether we're doing it alone or enjoying some fun time with a partner.
Listing Out the Vibrating Dildo Types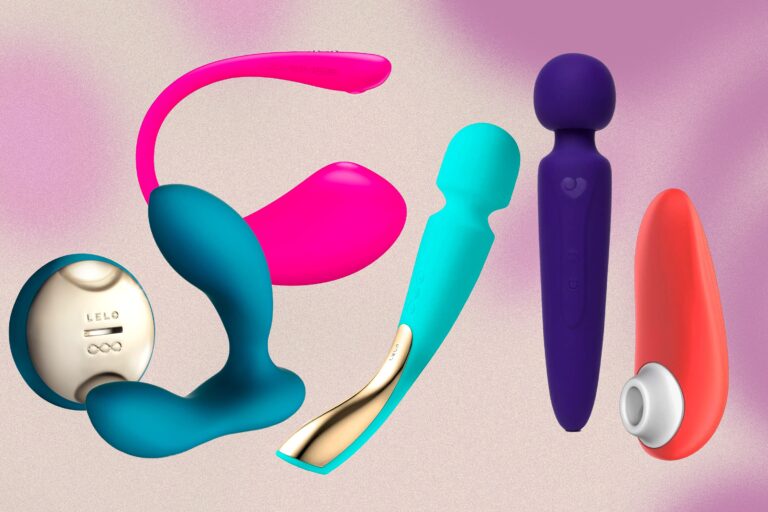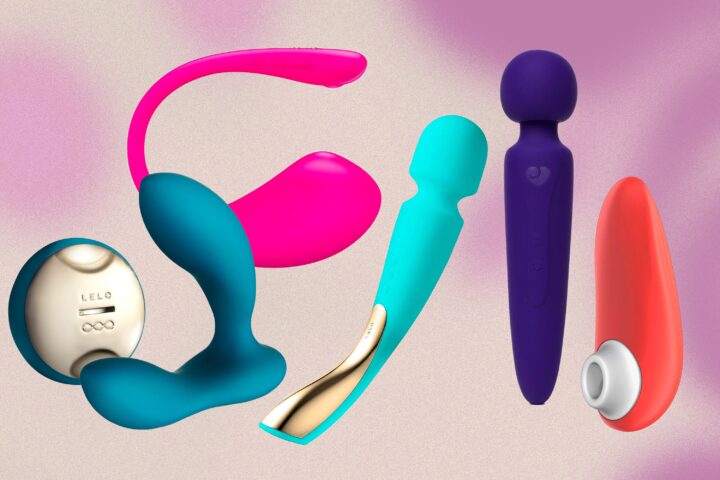 We have to remember that there is no one-size-fits-all solution when it comes to any sex toy. So, a big, realistic vibrating dildo might work for you, but it might not work for your neighbor, your coworker, or even your partner. Therefore, you'll need to explore all of the options that the open market offers. Here are a few down below.
Realistic Vibrating Dildos
Did you want the look, shape, and feel of a real penis during masturbation? Well, a realistic vibrating dildo can offer precisely that. Depending on the level of detail, these dildos can mimic the appearance and the texture of a proper phallus almost down to a T. Some of the high-end models work so well that you won't be thinking about real penises any time soon.
Silicone Vibrating Dildos
And speaking of realism, we can't skip a sex toy list without mentioning silicone dildos. Silicone is an incredibly popular material for self-pleasure devices. After all, it's easy to clean, can withstand high temperatures, and feels incredibly lifelike, as close to actual skin as a material can be. Those would all be fine enough features on their own. But put them together, and you get a recipe for success.
G-Spot Vibrating Dildos
This type of toy is specific for the ladies out there reading this article. Normally, your dildo would be straight and the vibrations would work decently on their own. But if you curve that toy just enough so it stimulates your G-spot on the inside, you've got yourself a winner. These vibrating dildos are usually not too big or girthy, but their purpose is not to expand or stretch out. Instead, they exist to stimulate, and stimulate they will.
Dual-Action Vibrating Dildos
What does dual action mean in this context? Why, double stimulation, of course! These types of dildos are the ones that tease the clitoris while providing penetrative pleasure.
Possibly the best example of these types of dildos is the rabbit toy. It takes its name from the basic shape of its shaft, which is reminiscent of a pair of bunny ears.
Remote-Controlled Vibrating Dildos
If we're living in the age of smart devices, why would we leave our sex toys "dumb"? A lot of adult toy manufacturers asked this question, so they started work on linking together Bluetooth and Wi-fi app connectivity to vibrating dildos and similar devices. This resulted in an entire market of remote-controlled dildos suited for anyone, at any time.
Naturally, it isn't all limited to just smartphones. In fact, a lot of these dildos come with proper remote control devices that contain buttons and various options for speed and intensity change. It's like flipping through the television channels, but the excitement is far more intense.
A Brief, Dirty Little Buyer's Guide to Vibrating Dildos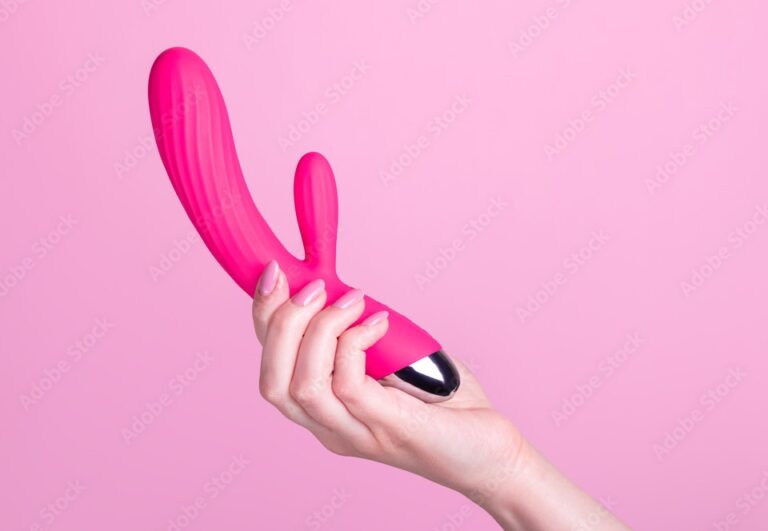 More than a few reviews out there cover basically the same categories when it comes to shopping for products. With that in mind, we will get the most important bits out of the way first. Namely, if you're aiming for a good vibrating toy to own, make sure that:
You choose the right size for you
Your dildo of choice is made out of safe, easy-to-clean material
You don't pick an option that's either ridiculously cheap or immensely expensive
Your partner enjoys it as much as you do if you want couple play options
You figure out which shape works for your pleasure preferences (remember, safety first)
Of course, those are all more or less the same bits and bobs you need to pay attention to when buying a regular dildo. But these are vibrating ones, so let's add a couple of more options to the table.
First, speeds and intensity levels. You will want a toy that can pleasure you in multiple ways, one which you can explore even after dozens of sessions. Even if it's a modest number of options, like three or four, you'll be in for a wild ride.
Next, check for battery life. The last thing you want is for the dildo to die on you in the middle of the act. Therefore, try to get a model that charges fast, lasts a while, and whose battery is environmentally friendly.
Last, but not least, get it from a reputable source. Buying a vibrating dildo from across the globe for a fraction of the price is already dodgy. Instead, see how well the business that sells those dildos runs. Give it a good once-over and check their online records. If the company checks out, you're safe to order.
Just the Tip – the Tip for Using a Vibrating Dildo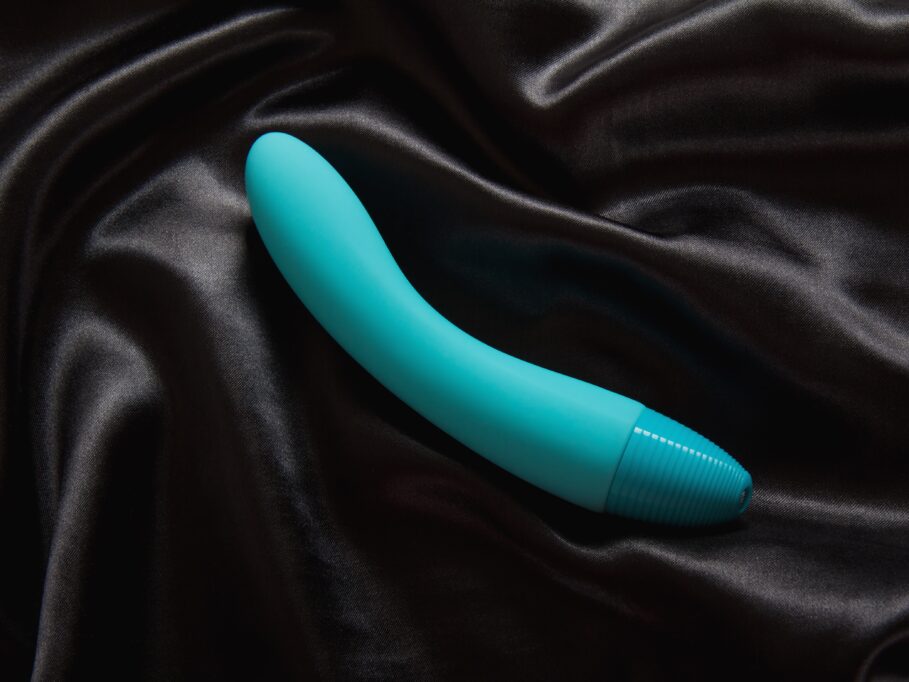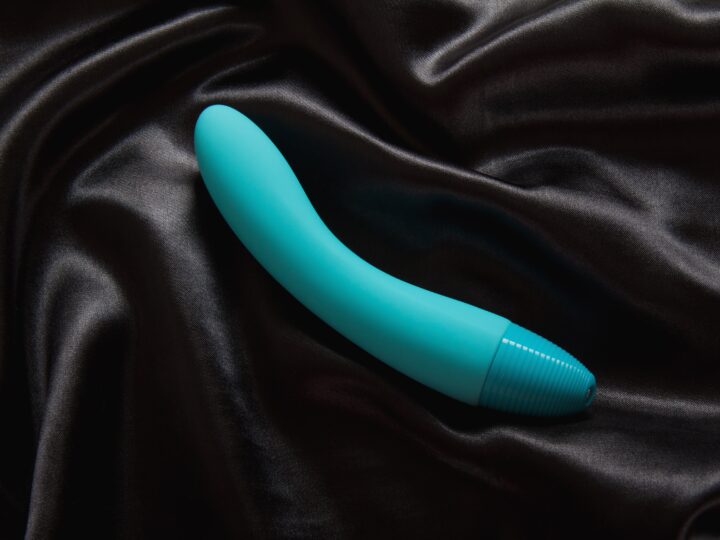 Now that you're aware of what kind of vibrating dildos there are, you should be aware of how to use them in the best, safest, and most enjoyable way possible. In order to do help you out, we've come up with a list of handy tips.
Firstly, no matter what you use or where you use it, always apply proper lubrication. Most dildos are made out of hard material that can chafe or injure if you insert them. So, it's imperative that you make it as easy to slide in as possible. To that point, try using a high-end water-based lubricant. It's safe, odorless, and easy to wash off.
Speaking of things being easy to wash off, choose a dildo that cleans without any difficulty. For example, some forms of silicone are heat-resistant, so you can literally clean them after use by soaking them in boiling water.
Never forget to clean your dildo. This point is key for your health and safety; dirty dildos will accumulate harmful germs and bacteria, which can infect your body during masturbation. By cleaning your toy regularly, you reduce the risk of contracting a serious illness.
Finally, don't be afraid to experiment. Penetration is fun, but try using your vibrator to stimulate your nipples, taint, prostate, clitoris, or any other part of the body. Furthermore, explore different options with your partner, but make sure that you've both consented beforehand. With the right kind of partner and a creative mind, even a simple, small vibrator can be the ultimate sex toy.