You can stay updated with any sports news and proceedings using various apps. These apps are well-designed and are accessible from any technological device. Mobile apps especially are convenient, helping you catch your favorite team's matches from any place.
You'll find apps that combine all sports activities while some focus on a specific game. We shall review the best and most popular choices you can use to stay in the game and not miss a thing from the sports universe. Let's get started.
Sports Betting Apps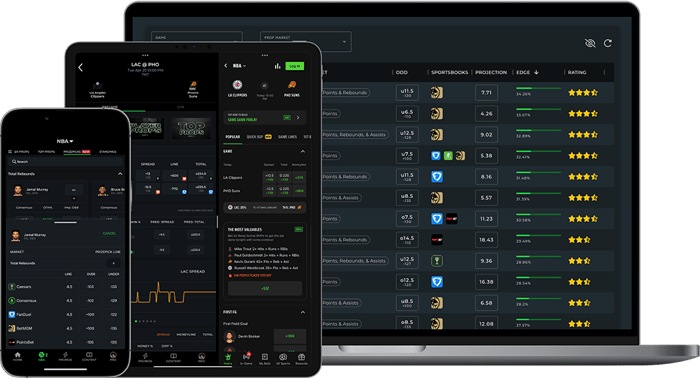 Betting technology is improving daily, and you can rely on apps like Betway to keep you updated with all sports. The services you get are linked to different betting activities, utilizing excellent dynamics that accommodate you as a non-gambler.
Some of the features you can enjoy after a betway app download include live updates of a match and animated live streaming. Moreover, certain providers have the right to live stream various games.
Interestingly, you can also catch up with eSports competitions as an avid gamer or a fan of video games. The genre is becoming famous, and wagering platforms are taking advantage by featuring all the respective activities for their users.
Gambling apps usually involve simple dynamics; you can access some offline and follow your bets closely without incurring costs.
ESPN
ESPN is popular amongst sports lovers, dealing with all sports events worldwide. With big names like Stephen A. Smith in the sports journalism world working with the entity, you can expect to get accurate information regarding your favorite game and stars.
The app includes exclusive details regarding various players, an essential factor if you participate in fantasy sports like the NFL. It is, therefore, an all-rounded platform ensuring you don't miss a beat with anything regarding games.
You're in luck if you follow college games in the U.S.A. The American-based entity also focuses on junior-level competitions. You'll get the latest info on how your former college team is doing or get to follow up on draft prospects joining professional leagues like the NBA, MLB, and NFL.
With the vast pool of information coming through each minute, the platform allows you to customize your ESPN app. You can specify which sport to get notifications from.
Bleacher Report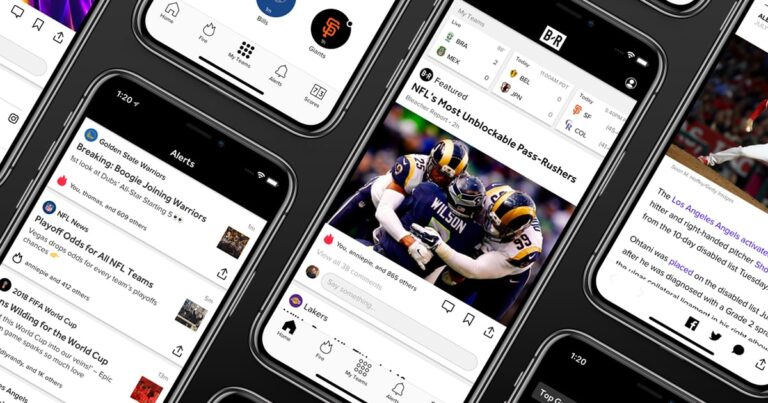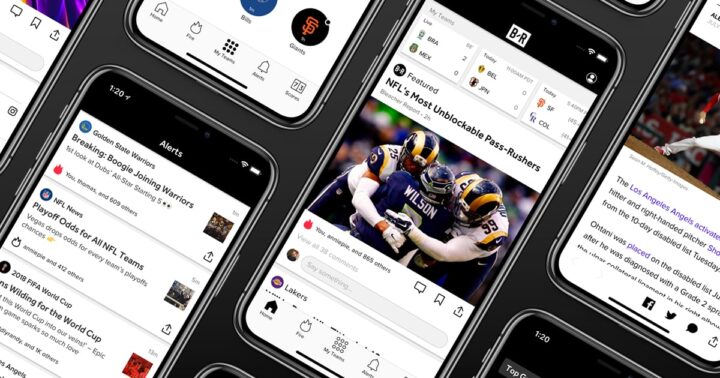 Bleacher Report is excellent if you love sharing your thoughts and opinions with fellow enthusiasts. Bleacher offers a fan-driven community that allows you to engage in the following:
Conversations/ discussions
Post articles
Participate in polls
Like ESPN, you can also follow your favorite teams and writers to get a personalized feed of sports content. Dealing with all sports, you can follow to know the recent transfer news from the NBA, as well as football player trades from the big five leagues in Europe.
The Bleacher app is available on certified platforms like Google Play (Android) and Apple Store. Here is why it is a favorite for many users:
Comes with a customizable interface.
Always on time with any breaking news in the sports world.
It has a bookmarking feature to help pin ongoing proceedings.
Includes Carousels to assist you in scrolling through your preferred teams on its homepage.
English Premier League (EPL) App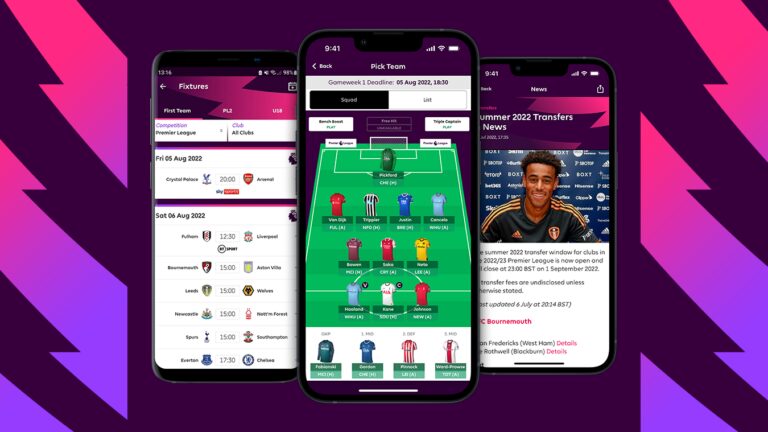 The EPL app cannot miss the list, giving you all info related to the most famous football league in the world. This tech is available on Android and iOS. You can also download one on your PC or desktop.
The app gives access to follow the EPL via live scores, including the game's analysis by minute. It ensures you follow a match as if watching it live from Wembley Stadium. You get video highlights after a game when you can visualize all the action illustrated in the live analysis.
As the 23/24 gets closer, you can get all the transfer updates and first-hand info on players joining or leaving your team. There is a video analysis from the EPL broadcasting team during the season. There are interviews conducted with players, coaches, and fans. Their data can go a long way when making bets or choosing Fantasy Premier League players.
Livescore
Livescore is ideal if you just want to follow the stats and scores of upcoming plus ongoing matches. The app focuses on major sports events like football, basketball, rugby, NFL, hockey, and tennis.
It is famous for its tech, score presentation and special in-game events like the awarding of red cards or penalties. Therefore, you'll get an alert before a team scores, ensuring you get the same adrenaline rush as watching the games live.
Additionally, it includes tracking features, where you can follow a game through an animated pitch view.
BBC Sport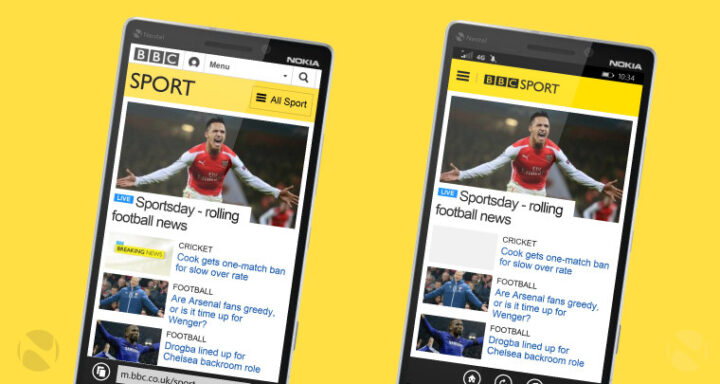 BBC Sport is among the best apps due to its latest game updates, including live scores and match highlights. No worries if you're concerned with your data security. The software has incorporated several procedures to guarantee complete data protection for its users.
Like Betway, this app aims to enhance the user experience by prioritizing delivering the necessary information. Therefore, you can customize the information you'll get on your home screen.
Fantasy Sports Apps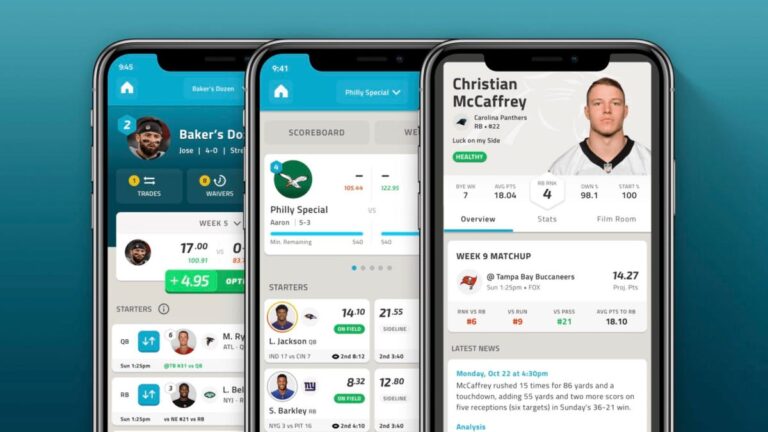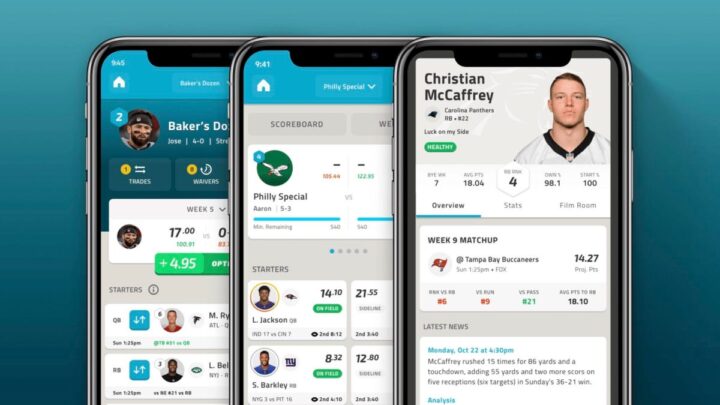 For those who enjoy the thrill of fantasy sports, there are different apps to enjoy your favorite games. They are normally related to specific genres, where the data from actual games is synced with your fantasy team. The most famous worldwide include the NFL fantasy app and the FPL for the English premier league.
These techs are an extension of the respective League versions. You get information crucial in managing your fantasy teams, making roster changes, and getting real-time updates on player injuries and performances. Using the customizable features gives you an edge against friends or public leagues, adding excitement to your sports experience.
Conclusion
Staying connected to the sports world has never been easier with the variety of apps available. Regardless of your favorite sport, these essential apps will update you with live scores, breaking news, player stats, and more. Additionally, they are easily accessible for all devices.