An increasing proportion of the CBD oil products people use are being purchased online. While there is a vast range of options for purchasing CBD oil in retail stores, these places are rarely able to compete with the advantages of online shopping.
What Are the Advantages of Shopping for CBD Oil Online?
A CBD online store has several advantages over high-street retail stores, making them the number one choice for people looking to purchase CBD products.
Firstly, online retailers can offer customers a much more comprehensive range of stock. While walk-in stores are limited by what can fit into a small space, this is not the case for online retailers. There is almost no limit to the number of products listed on a website.
Instead, an online retailer is only restricted by the quality of products they can have stored in a warehouse and that they can have ready to ship within a reasonable time. The cost of warehouse space is much cheaper than in retail stores, and products can be stored in a much more space-efficient way.
Secondly, customers can easily see details about the products they purchase when shopping online. This often includes a product's benefits and information about how it has been made and the ingredients used. In contrast, when browsing CBD products in stores, the information is limited to what fits on the packaging.
Another huge advantage of shopping for CBD online is the price. Costs for online retailers are much lower than those running walk-in retail stores. This often translates to lower prices online as the store can pass some of the savings onto the customer.
Shopping online definitely has its advantages, but what are the different types of online CBD oil stores and their pros and cons?
Online Brand Stores
One option when shopping for CBD oil online is to purchase products directly from the company making them.
The main advantage to shopping directly from a CBD brand's store is that it is usually the best way to see all of the products that they have available clearly. This is rarely the case with third-party stores that only provide a limited range of products from each brand.
Another benefit is that there is typically much more information about the products and some guidance on choosing the best options. There are sometimes comparison features to help customers choose the best product or quizzes that narrow down products to an individual's needs.
An obvious disadvantage to shopping directly from a CBD brand's online store is that there is only one brand to choose from. It can be challenging to try and compare CBD oil products from different brands as it requires having lots of web pages open at once and flicking backward and forwards between them. Sites often display essential information in different ways, making it even harder to compare products easily.
Online Third-Party Retailers
Online third-party retailers are the other most common way to purchase CBD oil products. Third-party stores will typically stock products from several different brands. However, it might not have a whole range from every single brand.
The obvious advantage of shopping with a third-party retailer is that there are many different brands to choose from. For people new to the world of CBD, it can be helpful to see products from different brands all in one place rather than having to spend time Googling and researching the various available options.
Comparing CBD products across brands is a much more seamless experience when shopping with a third-party retailer, as they will usually display information for all products similarly. There are also sometimes product suggestions that help to guide customers towards products they might not have otherwise considered.
The downside of shopping with a third-party retailer is that they typically do not stock all of the products that might be available from a brand. Instead, retailers choose which products they believe will sell best and only purchase and advise those select ones for sale.
Another issue is that third-party retailers have to make a profit from their online stores. This means that prices must be slightly higher to account for the middleman in the equation. Or it means that the brand designing and manufacturing the products makes less profit from each item that is sold through a third party.
How to Buy CBD Oil Online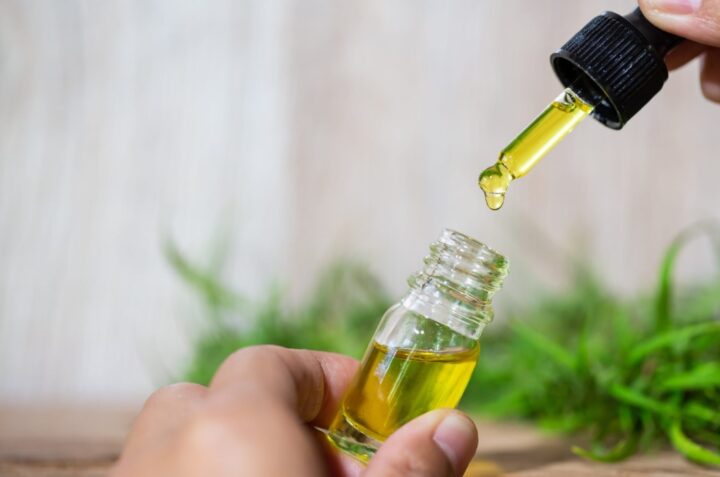 When shopping for hemp-derived CBD oil, be sure to choose a reputable source. Many online stores sell industrial-grade CBD products, which may contain heavy metals and other contaminants. To avoid exposure, search for brands that have been tested and verified by third-party laboratories as providing quality CBD oil.
To find high-quality CBD oil online, research the product's ingredients and strains. Some brands offer a variety of options, including full-spectrum oils, isolates, and concentrated forms. Choosing an appropriate product is important not only because of its cannabinoid content but also because different strains can have different effects on your body. For instance, if you are seeking pain relief, look for products containing THC; if you are looking to improve your sleep quality, choose products containing CBD.
Once you have selected a product, check the store's delivery policies. Some sellers offer free shipping within the continental United States while others charge a fee for shipping outside of this country. Additionally, some stores require pre-payment before items are shipped while others allow customers to pay upon receipt of the order.
Subscription-Based CBD Online Platforms
A relatively newer trend in the CBD online shopping experience is the emergence of subscription-based platforms. These platforms offer a curated monthly or quarterly box of CBD products that cater to individual preferences and needs. Find Best CBD Products in the UK here.
One of the most prominent benefits of these platforms is convenience. Users can set their preferences, and the platform will curate a box of products tailored to them, eliminating the need for hours of research and decision-making. This model also allows users to discover and try out new brands and products they might not have stumbled upon otherwise.
Moreover, subscription platforms often provide cost benefits. By committing to a subscription, users can often get access to premium products at a reduced cost compared to buying them individually. It also gives the user an element of surprise as they await what their next box will contain.
However, there are drawbacks to consider. While these platforms offer the element of surprise, some users might not appreciate getting products they didn't specifically choose, leading to potential waste. Moreover, although they can cancel or modify their subscriptions, some users may find themselves locked into a commitment they no longer want or find relevant.
As the CBD market evolves, so do the ways in which consumers can access these products. Subscription models offer a mix of convenience and discovery, but as with all shopping avenues, it's essential for consumers to assess if this model aligns with their consumption habits and preferences.
Final Thoughts
When looking to purchase CBD oil products online, there is not one right way to go about the process.
Some people will find that they have a particular CBD brand they like and whose products work perfectly for them. In such cases shopping directly with the brand itself makes the most sense.
In contrast, for people who are unsure which products are likely to be best for them or want to discover something new, third-party retailers are likely to be the best way to go.