The hair is called the crowning glory because it grows on top of the head and can change one's appearance. However, aside from the head, there are other body parts that also grow hair. Particularly, most men grow stubbles and facial hair that they can groom into a full-grown mustache or beard.
Like your crowning glory, the beard is also more than enough to change your look and style. If you're looking to grow a beard yet haven't tried so in the past, it's best to research and prepare early on for appropriate grooming tips.
You can use this beard care 101 as a guide to growing healthy and lustrous beard hair.
1. Religiously Wash Your Beard
Hair is washed regularly to get rid of dirt and bacteria that accumulate on the scalp. The same rule applies to your beard. Caring for your mustache means you need to wash it religiously every day. While you can find out more about the right beard care products and processes, cleaning your facial hair through washing comes first before using any grooming tool. And in such cases, you need a reliable beard wash for this task.
Whether you're growing medium to long stubbles, choosing the right beard wash that fits your facial skin type is essential. Having a beard increases the risk of contracting infections since the hair retains microorganisms and toxins. While using the same shampoo as your hair is easy and convenient, a beard wash is more beneficial because it is specially formulated for the beard and skin around it.
The skin on your scalp and the skin around your facial beard is not the same. Therefore, these two shampoos are completely different in the formulation. Different shampoo components and ingredients might work wonders for your scalp but might irritate your facial skin. Hence, be careful when selecting the right beard shampoo.
Some of these shampoos may be gentle on your skin but powerful enough to clean your beard. And this should be the right shampoo to go for. Fortunately, there are many brands that offer high-quality beard wash today so take time to research which one is best for you.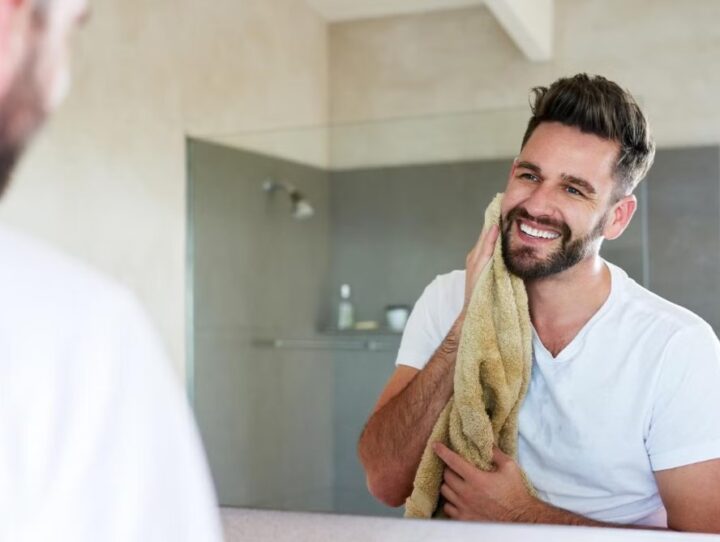 2. Comb Your Beard
Some men overlook the importance of combing their beards. However, this is actually one of the must-dos in your beard grooming routine. Make it a habit and be committed to combing your beard every single day. After all, doing so has numerous benefits. For instance, combing your beard allows the effective distribution of natural oils all through the beard strands. Also, as you comb or brush your beard, you can aim for one uniform direction for growth. This guides hair growth, making it easier for you to follow a certain style.
When brushing your beard, you can get rid of tangles and keep your beard hair smooth and lustrous. Your beard will look better if they are well put together with no tangles. Finally, one bonus advantage of brushing your beard is the way this task triggers the blood circulation in your facial part. Brushing somehow allows you to perform massage-like movements on your face, which improves blood flow in the area. The key to this step is to find the best brush or comb for your beard type.
3. Keep Your Beard Well-Moisturized
Just like washing, your beard needs more products than shampoo alone. This time, you need to invest in a beard moisturizer. It's paramount to make your beard hydrated and moisturized at all times. Keeping them dry might lead to flaky skin, which can be itchy and may lead to dandruff. Beard moisturizers are available in different forms—like creams, oils, balms, or conditioners.
Those with acne-prone skin may benefit from beard conditioners instead of beard oil. However, you can use hypoallergenic beard oil if you have dry skin. Choose organic products that don't clog pores. If you want to get the best results, apply your moisturizer right after you wash your beard and dry your face gently with a towel. It is important to apply moisturizer to damp skin and beard. You can repeat this regimen after every shower.
4. Trim Your Beard As Needed
In order to maintain a healthy beard, trimming is essential. This also promotes hair growth. You can trim your facial hair more precisely with scissors, which are less likely to damage it. However, if you're not good at manually snipping beard hair, you can rely on electronic beard trimmers instead. Some products are easy and faster to use and manage. If you're quite busy in the mornings, this is the best trimming tool to depend on.
Take a close look at your beard in the mirror every few weeks in order to assess and decide whether it's already time for a trim. Look at the strands closely and see if there are split ends, uneven growth, or other hair condition. If so, it's best to trim the beard according to the right length you prefer. Also, you can change your beard style by following some trendy mantastic beard styles.
When trimming your beard, follow the natural contours of your face. Keep all the hairs uniformly long with a rounded shape for the best look. Try to use mirrors from every angle and side of your face, allowing you to balance every side effectively. While your beard is still growing out, it's still a good idea to trim it occasionally. This will allow you to get rid of split ends and improve the quality of your hair growth.
5. Look Out For Beard Dandruff
One of the bad beard conditions that you should look out for is dandruff. Like the hair on your head, beard hair may also develop dandruff. Some people often judge that the root cause of this ailment is poor hygiene, but it's more than that.
Beards trap bacteria and fungi because they cover your skin. This yeast causes your skin to become red, flaky, and scaly. And finally, dandruff is formed. The good news is that you can treat beard dandruff with shampoo treatments. You can find them over the counter or have one prescribed by your dermatologist.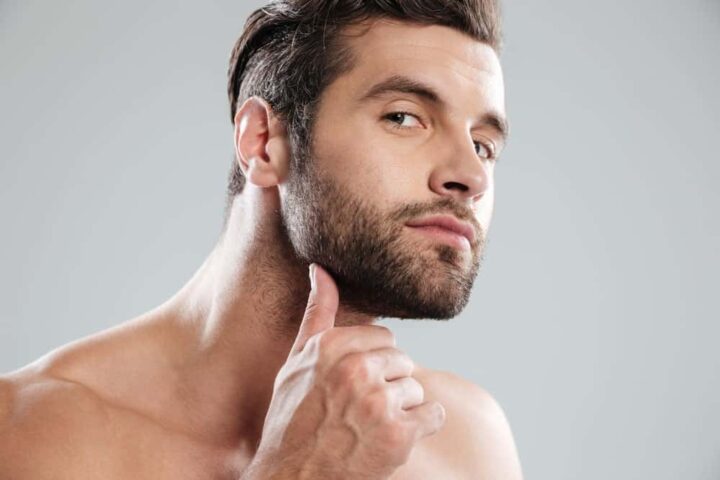 Conclusion
Taking care of your beard is more of a commitment than a daily habit. Making sure it is in good condition takes time, effort, and meticulousness. Remember to invest in great quality beard care products for a moisturized, clean, and tangle-free beard!