This is the age in which the men pay more visits to a barber shop than the women visits their salons. And why not? After all, don't these ladies get swooned by well-groomed men? In the last few decades, men's hairstyles have surprisingly evolved and have become a serious trend. Buzzcut, undercut, pompadour, messy hair, and what not. You name it and the barber will chop off some chunks from your head and the end result will be – dashing you! These are the Viral Undercut Hairstyles with Beard that you could try next time you visit your barber.
When it comes to beard, you can't just decide to have it and grow your facial hair. Not at first but later you need to trim and tame it so that it compliments not just your face but also your hairstyle. Both beard and hairstyle need to be collaborated to get the best outcome.
What's An Undercut?
For those men, who are unfamiliar with the undercut hairstyle, (don't worry, there are many like you, believe me!) let us first know what this fuss is all about. In undercut, the hair on the top of the head is long while the hair on the sides and back are buzzed very short. The hair on the top is parted on either the side or center. You could try a mean pompadour as well.
You might be surprised to know that this hairstyle has been implemented by many popular artists from the 19th century and is still going much in rage among this generation.
What Products To Use For An Undercut?
Men's products are a lot safer these days than they used to be. To maintain a mean undercut style, you can use water-based pomade or a styling mousse. The pomade gives a high hold to your hair and provides extra shine as well. The styling mousse or cream will aid in styling your hair easily.
Besides the pomade or styling mousse, you can use other products no matter what hairstyle you are sporting, depending on the type of hair you have. Here is a list of few best hair products for men that are totally safe for you to use.
Fiber
Clay
Gel
Hairspray
Paste
Claymation
What Products To Use For The Perfect Beard?
Maintaining a beard might be a hard work but it's quite worth it. Many men will agree with that. So to take care of beard you must use some oils that will make the beard stronger and softer. Some of these oils are:
Argan Oil
Jojoba Oil
Coconut Oil
Castor Oil
Vitamin E Oil
Use a quality beard comb for your precious beard. You could also use the beard shampoo and soap that are easily available in the supermarket. Just make sure the products that you use are of rich quality.
Viral Undercut Hairstyles With Beard
Undercut With Ducktail Beard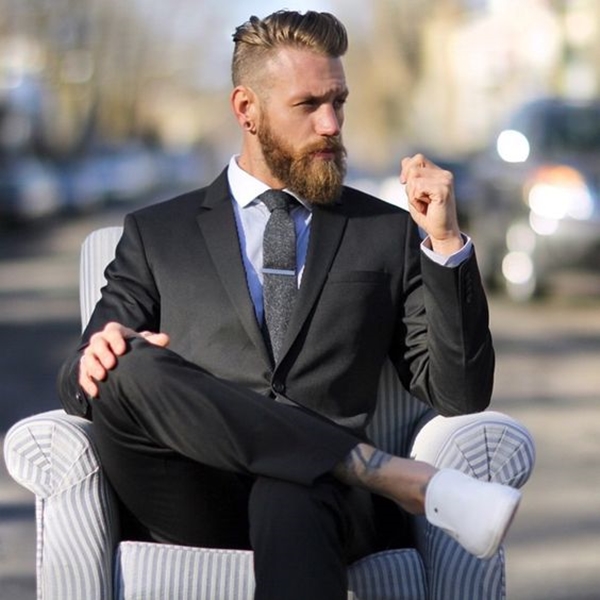 Undercut hairstyle could be styled with a ducktail beard for a bold and polished look. The beard is easy to manage gives a mature look to your face. Both the hairstyle and beard style work well together.
Full Beard And Undercut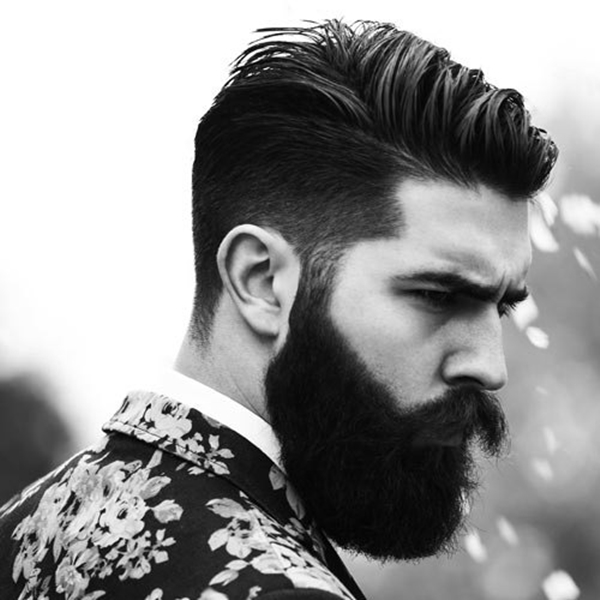 The idea of a full beard combined with the undercut hairstyle is as much promising as it sounds. Men who loved their beard unlike anything can attempt this style without hurting your beard style. The hair on the sides and back could be cut very short like a buzz cut or could be kept one or half an inch long.
Undercut With Garibaldi Beard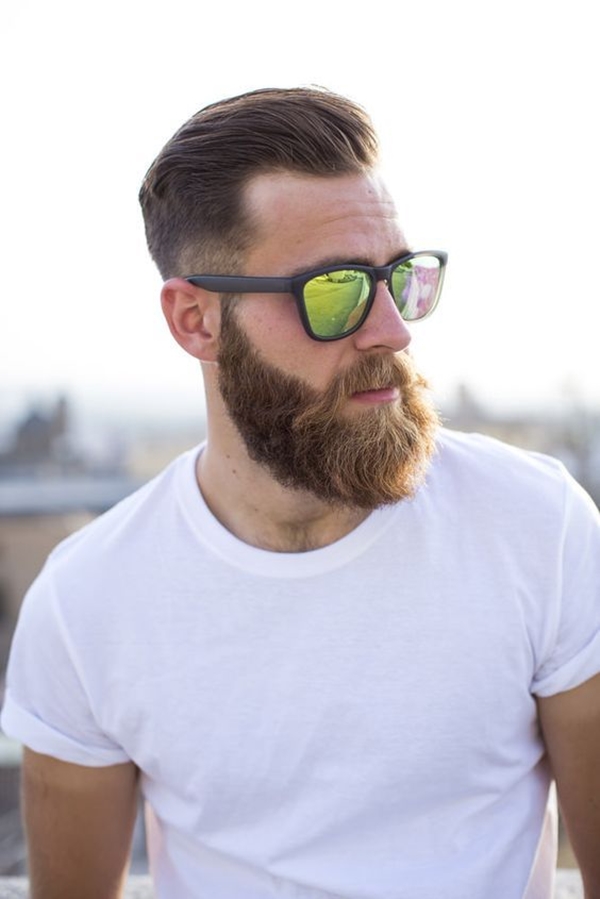 Let your beard grow as long as you want and once you are satisfied with its length just round it off for the Garibaldi beard. Combine this beard style with a mean undercut and it will multiply its effect.
Long Beard And Undercut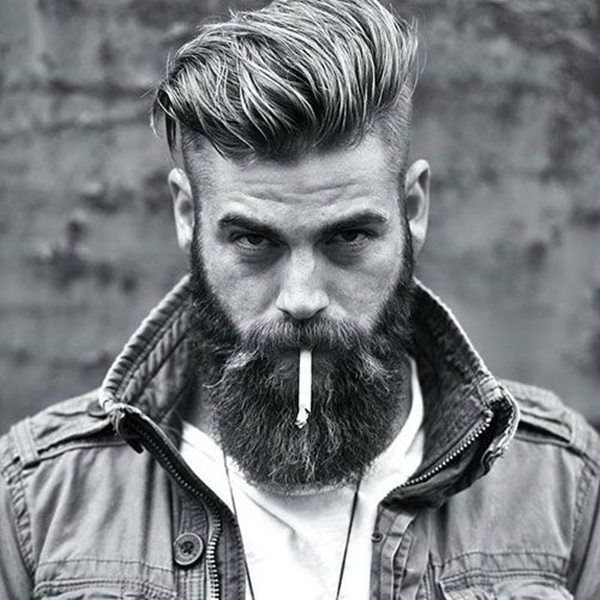 Men who don't like scissors anywhere near their faces can keep maintaining their distance from those blades with a cool undercut hairstyle for something new and unique look.
Undercut With Pompadour And Beard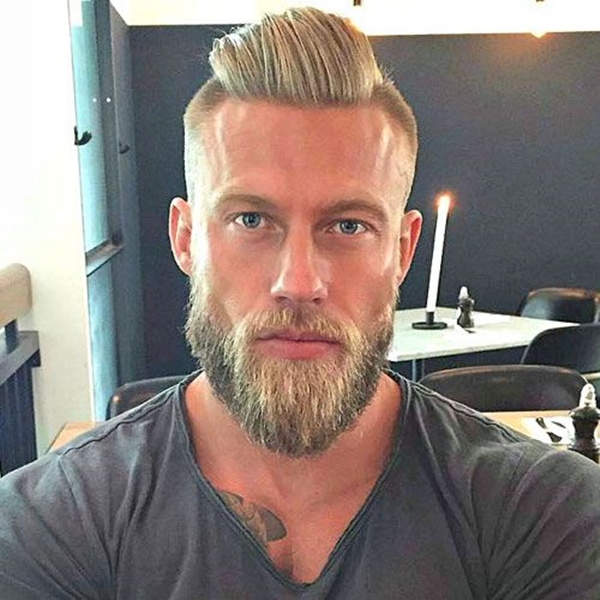 Make your undercut more stylish with a bold pompadour style and a uniform beard or Bandholz style beard. The intimidating look that this fusion gives is really scorching hot.
Undercut With Thick Stubble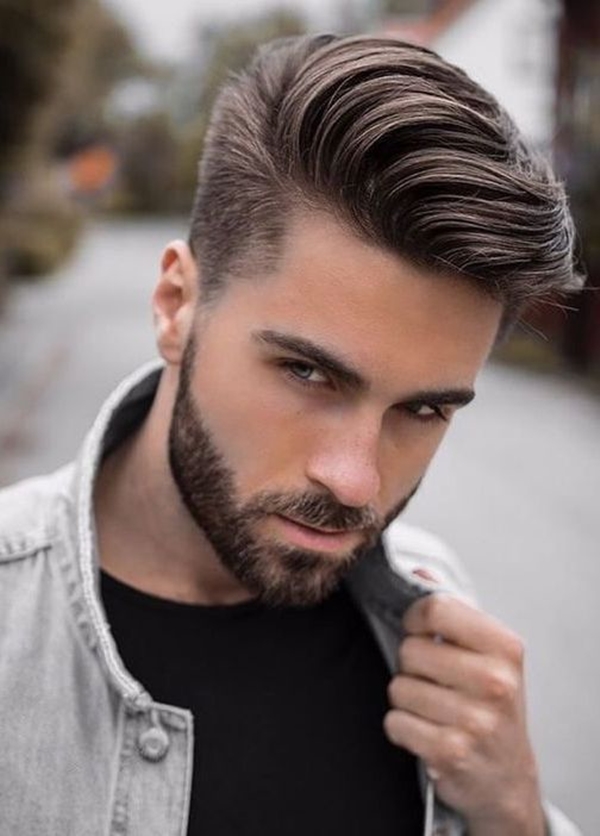 Men who are fond of having thick stubble can sport a smoldering look with undercut hairstyle with a side part. The hair on the side and back could be kept an inch longer for that hotness to reckon.
Man-Bun With Undercut And Light Stubble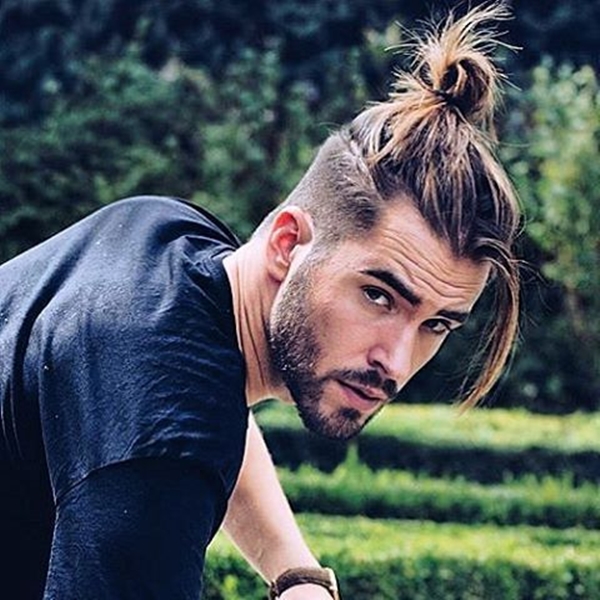 Men are rocking buns these days way better than women or at least as equally as them! Style your bun with an undercut style and light stubble or beard, that is well-trimmed to sport some sexy look. Your beard, if it is long, you can keep it intact as well. No scissors!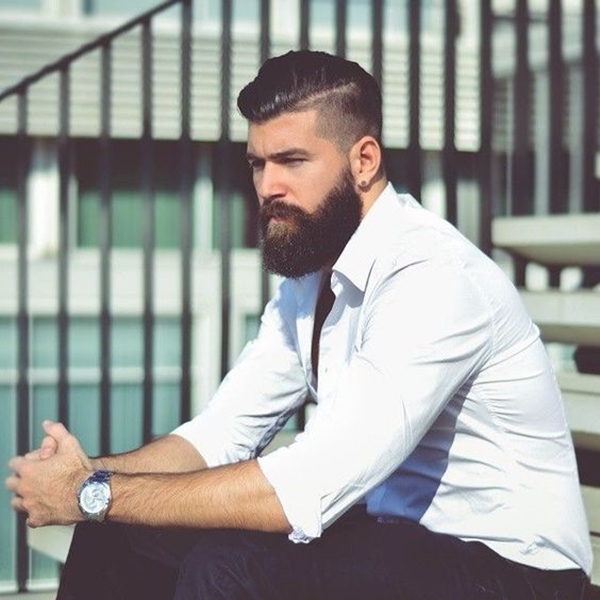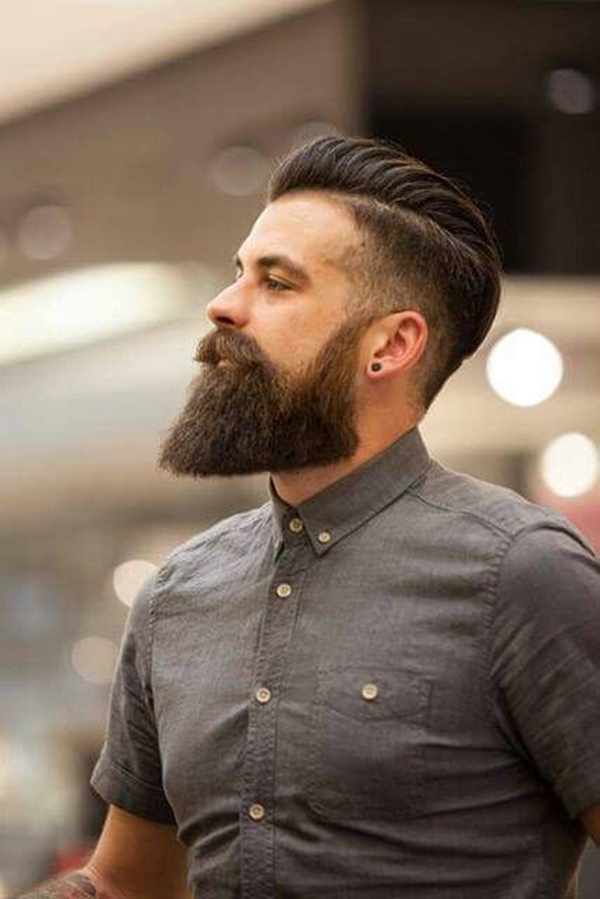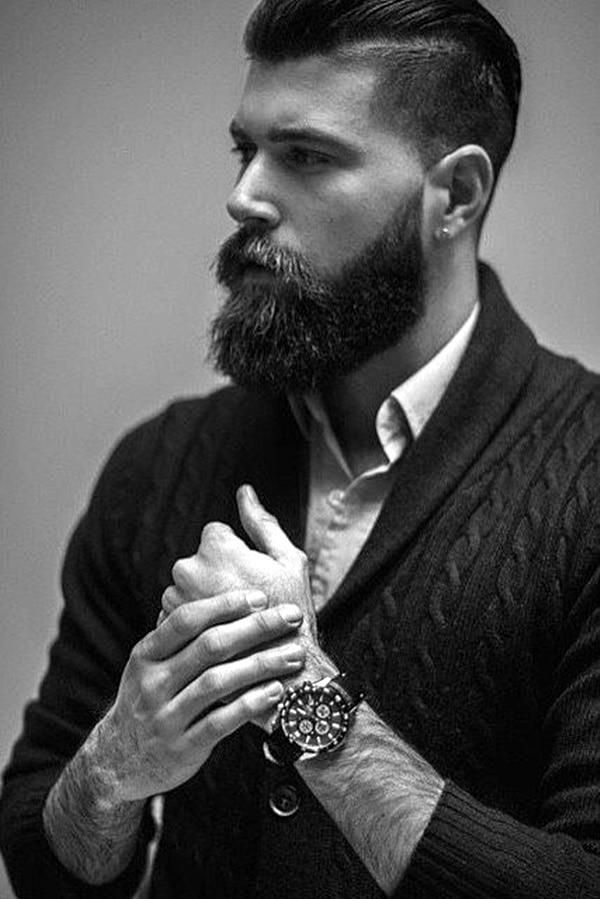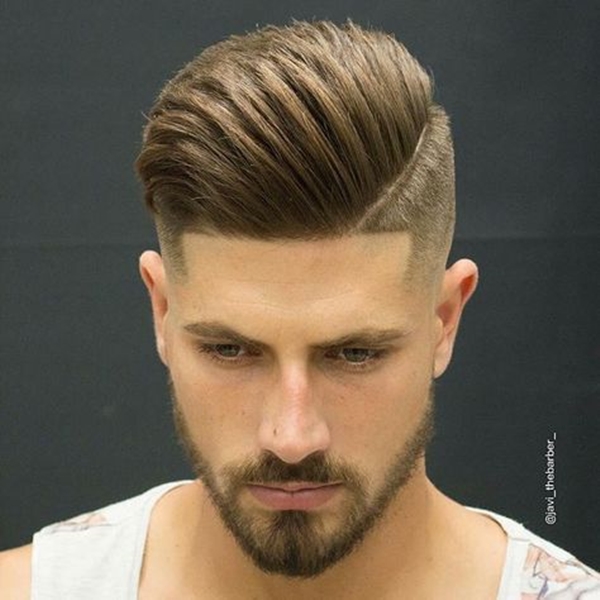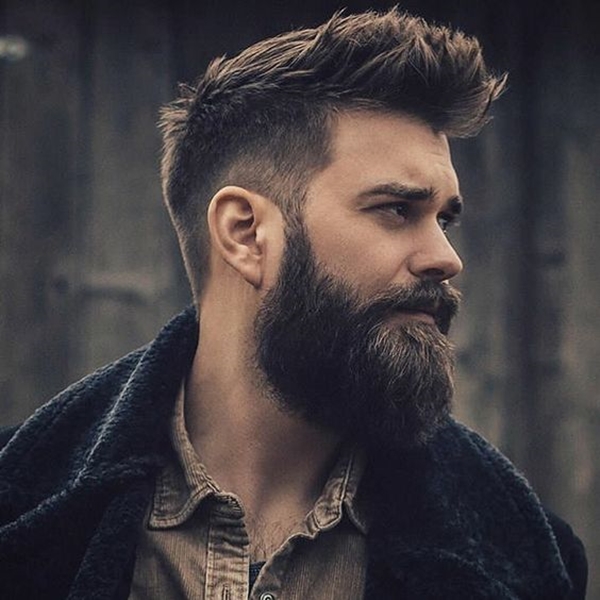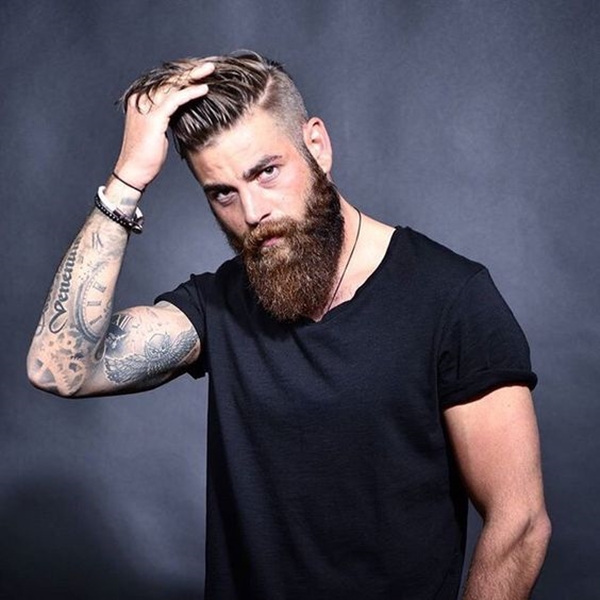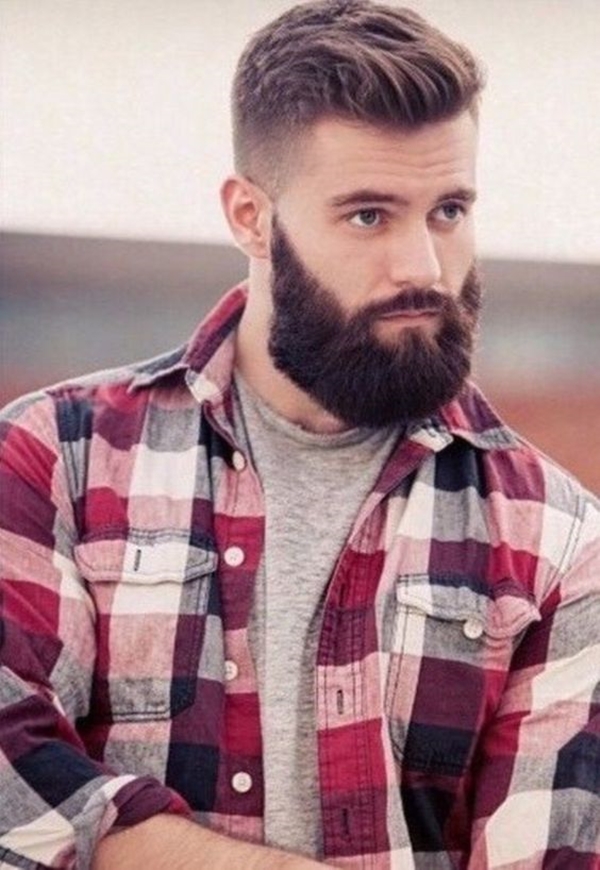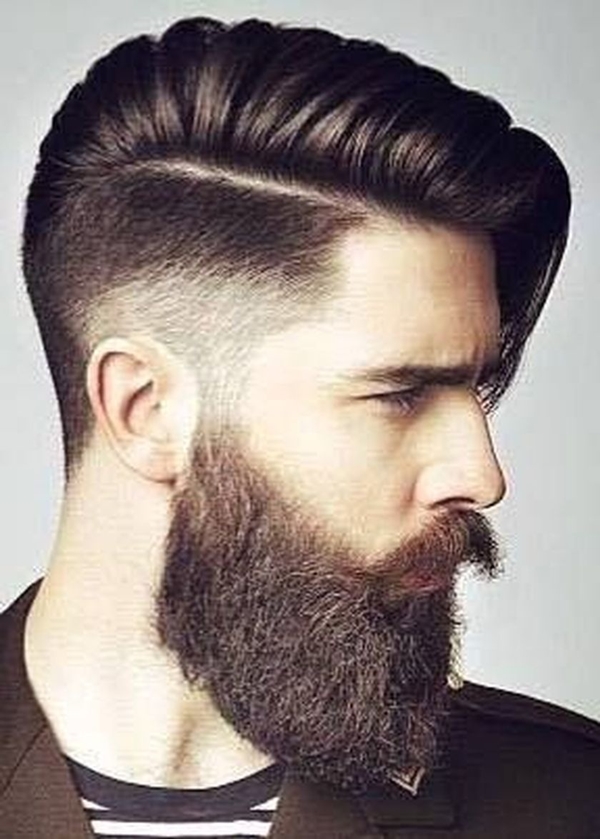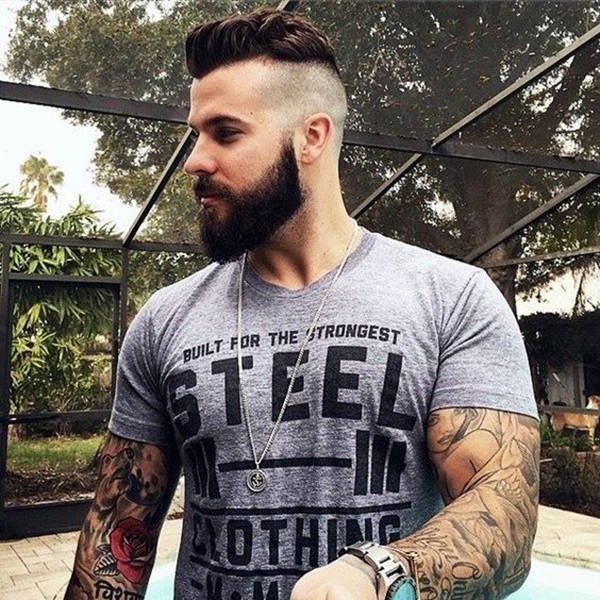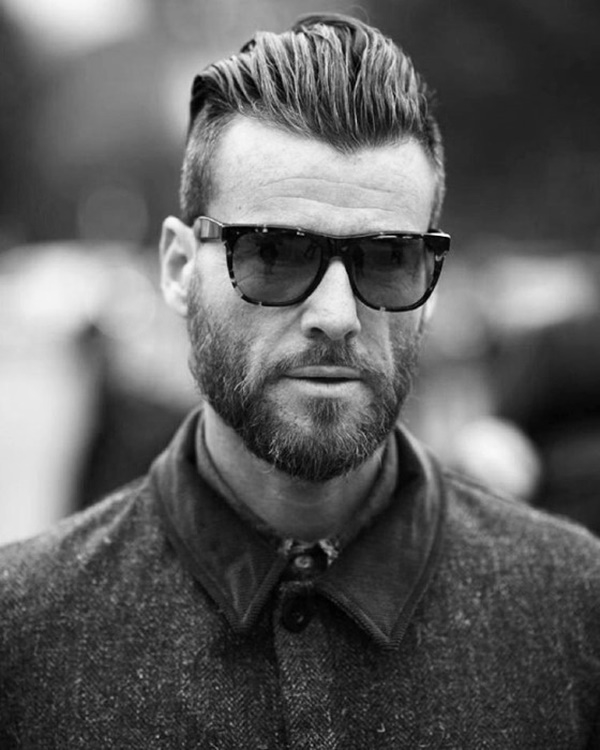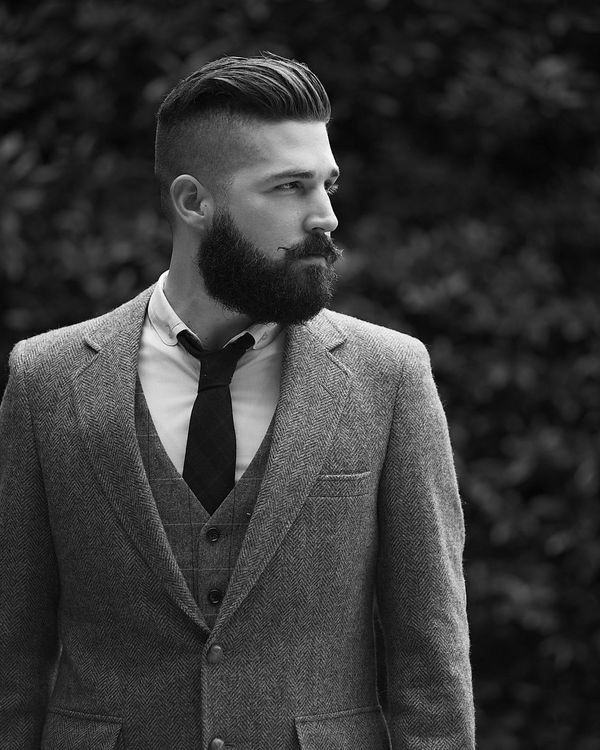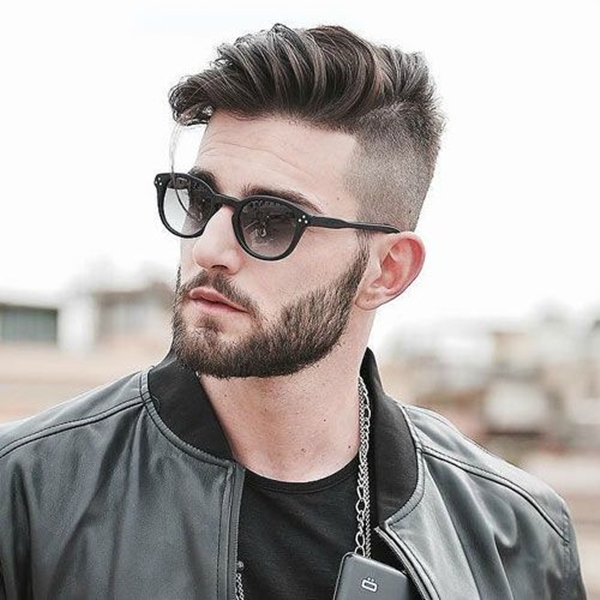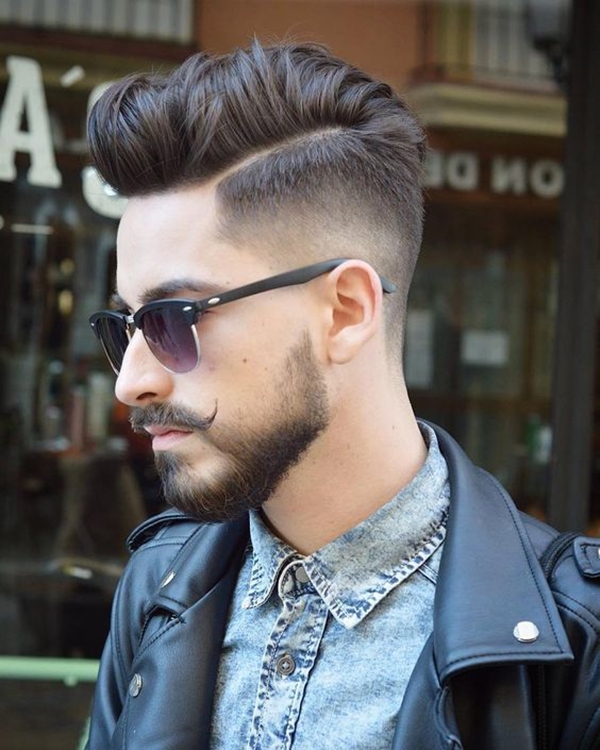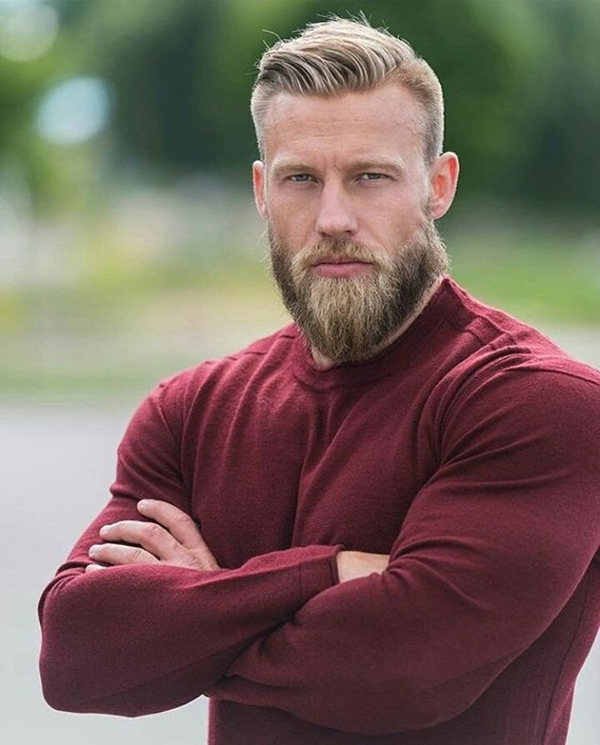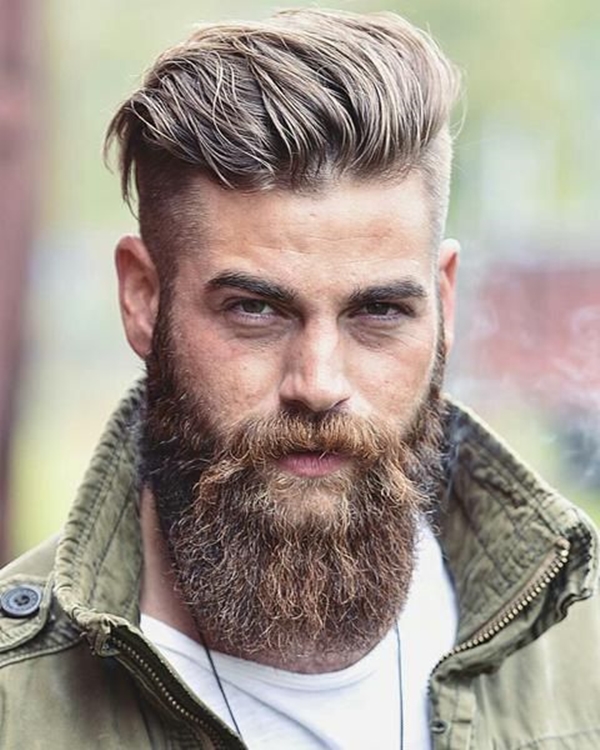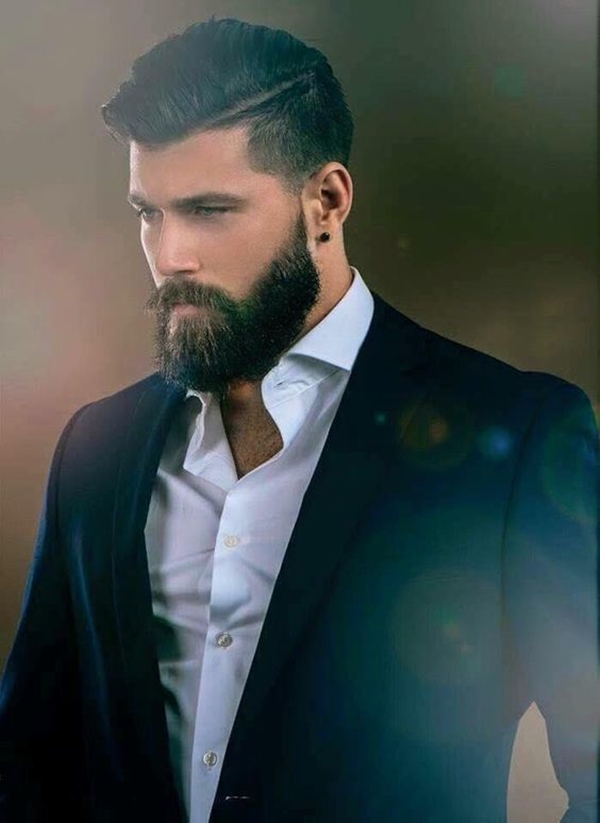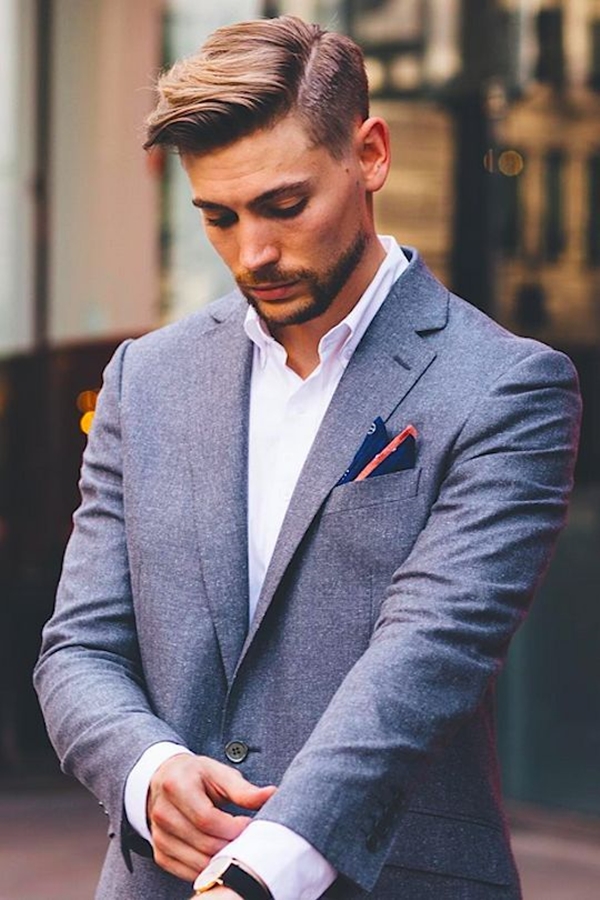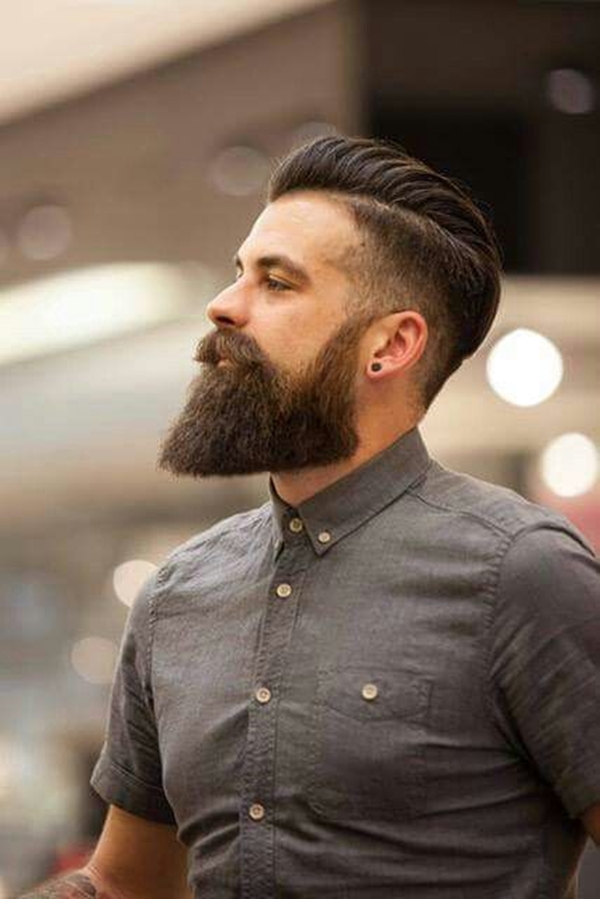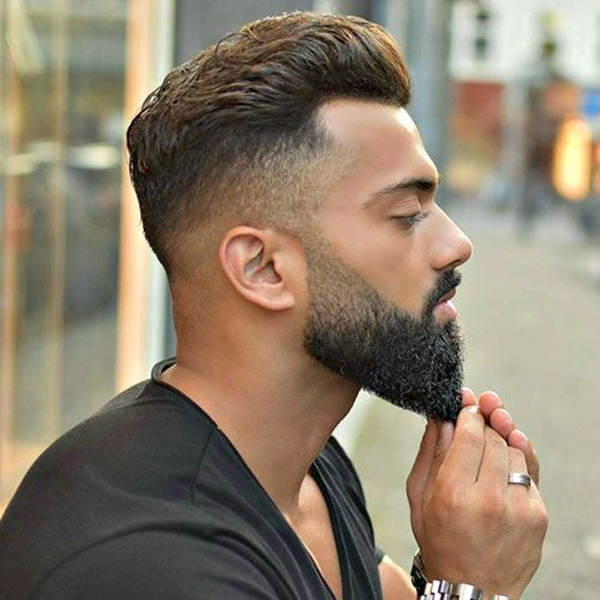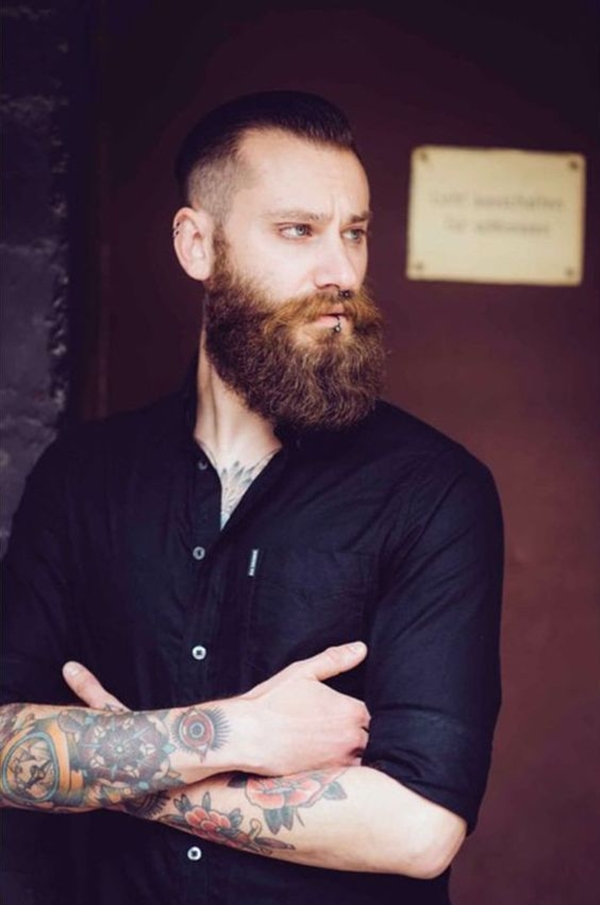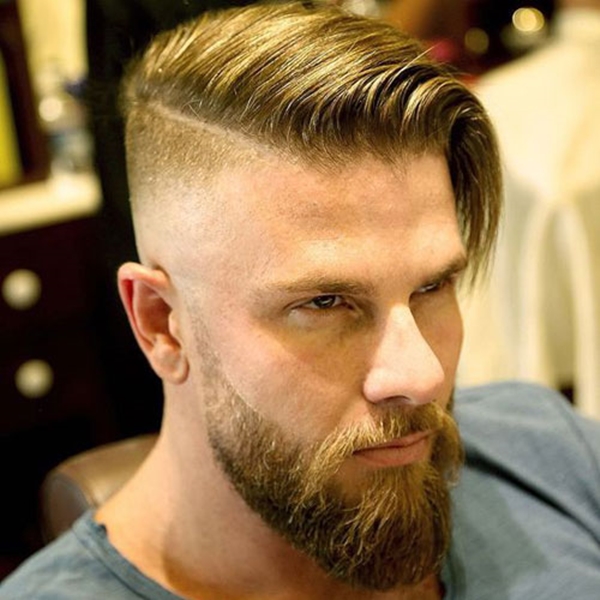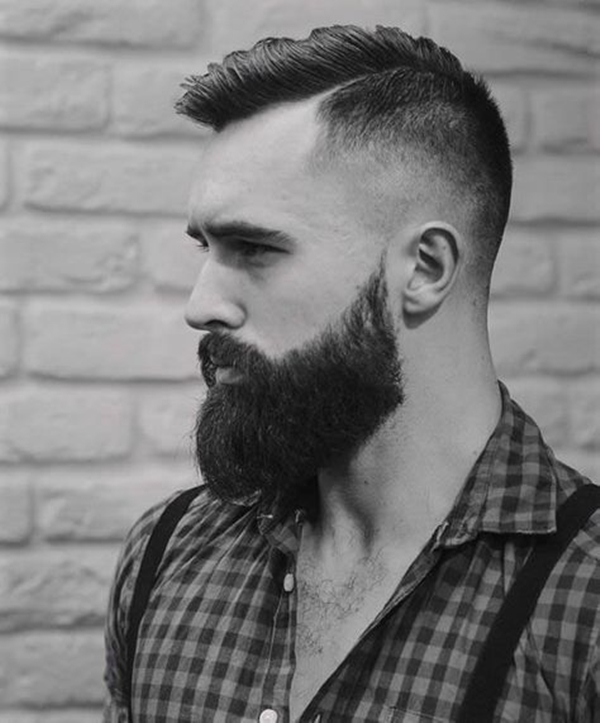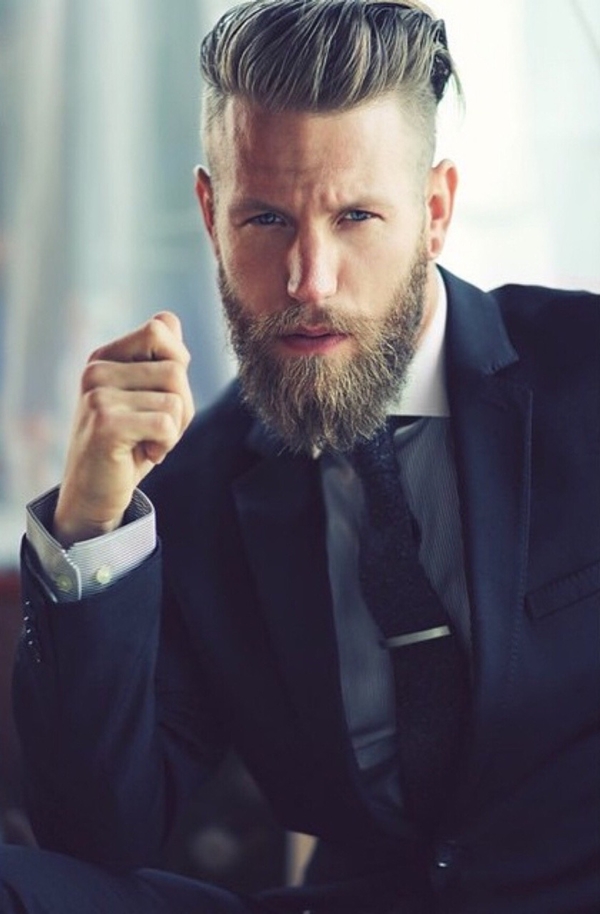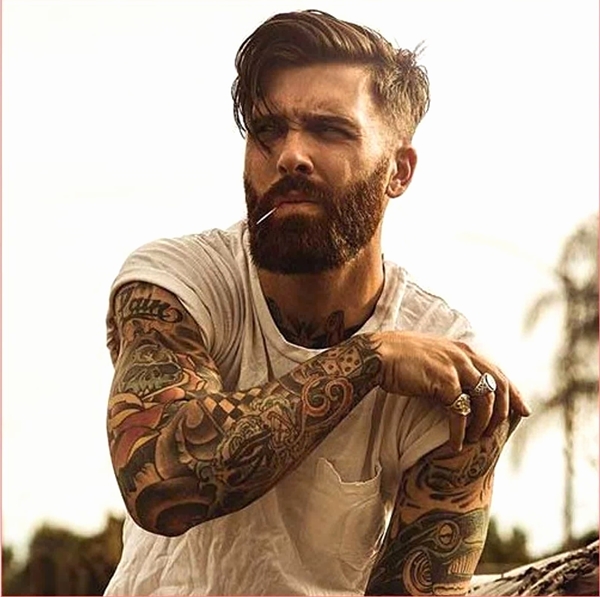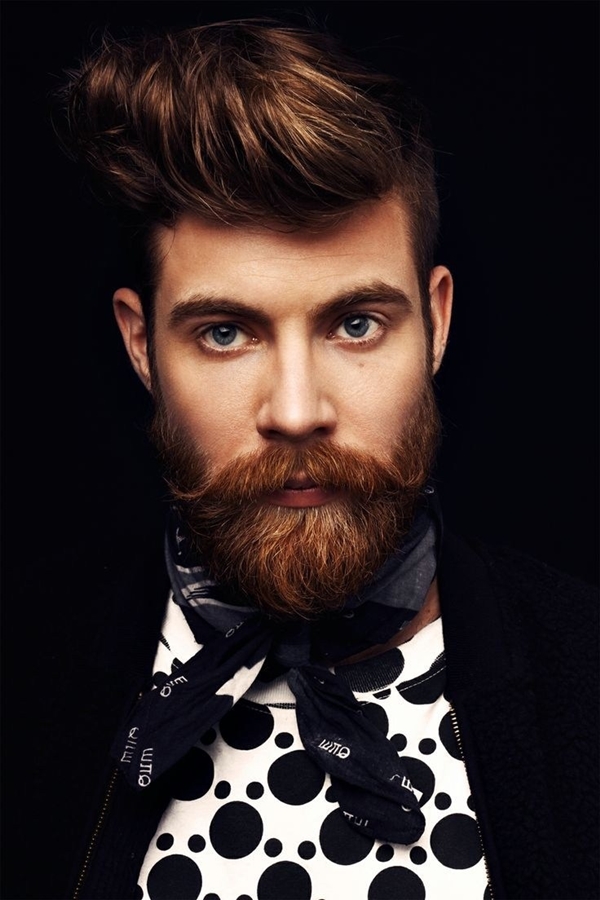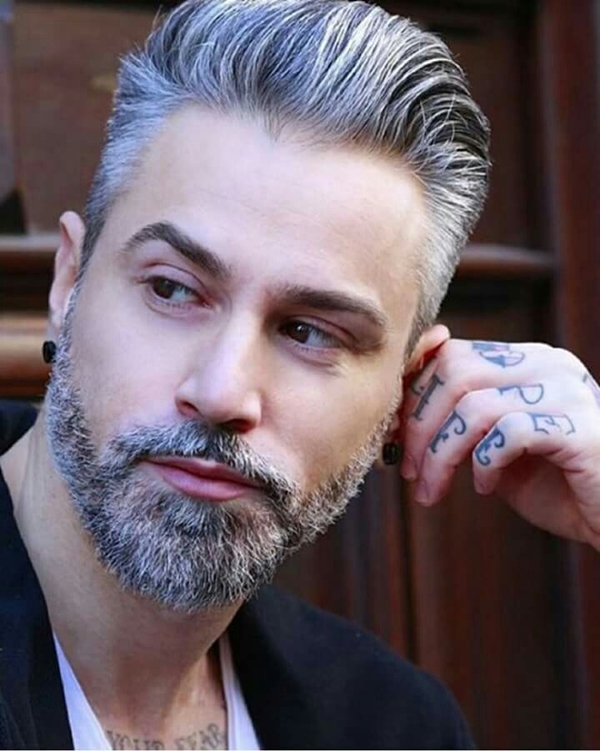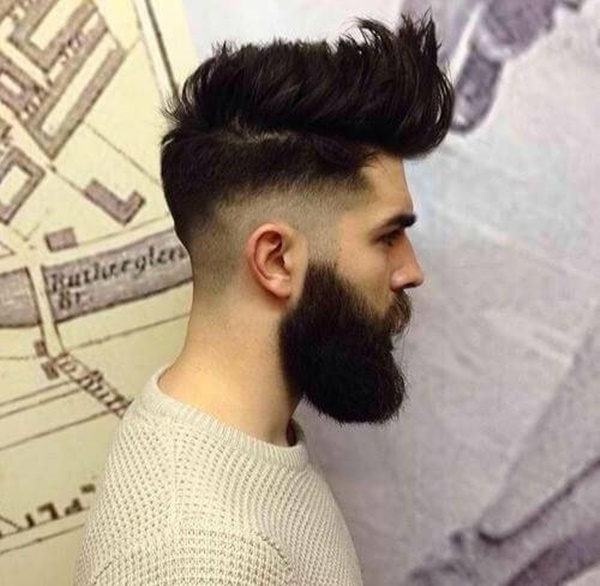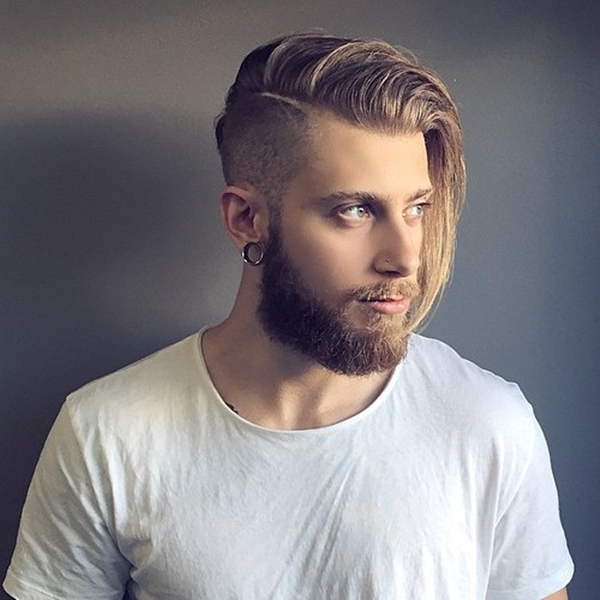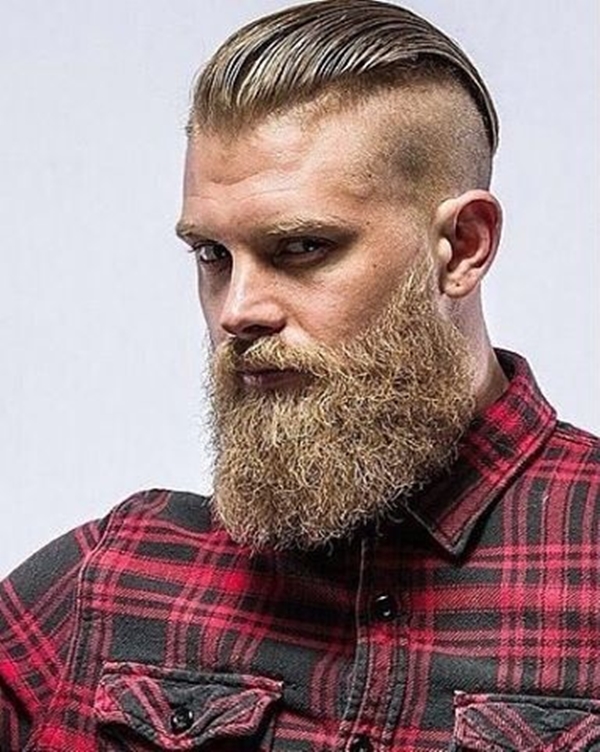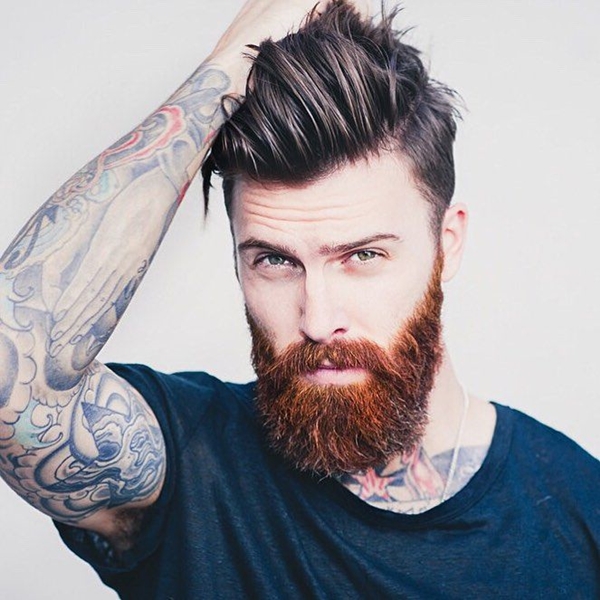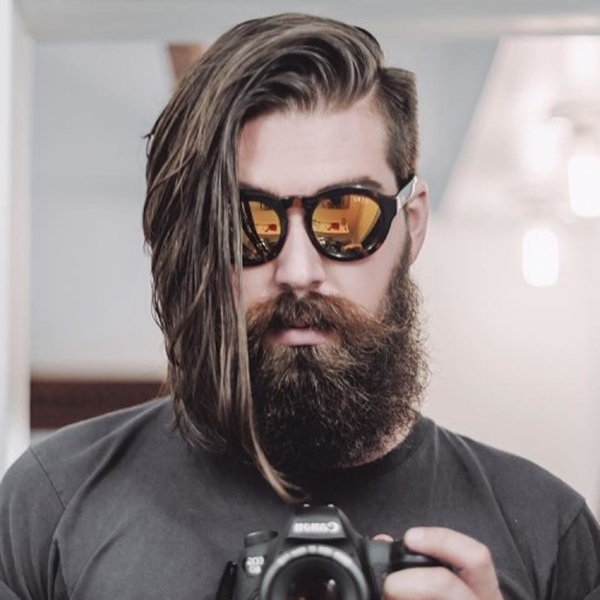 Combining the effects of the hair and beard products you will get some real serious result that will be totally worth it.